As the New Year (and decade!!) fast approaches, we all begin to make resolutions to better or enhance our lives. Among the top 10 resolutions each year is to "travel more." However, making such a vague promise almost guarantees that we as humans won't follow through with it. The way to make sure you get in that desired (and much needed) travel this year is to make your travel goals specific and achievable!

Read on for our top 10 ways to embrace travel as you dive into 2020!
Create a travel vision board
To achieve your travel goals, it is helpful to have a visual representation of where you aspire to go next! Pin your journey across the country - or the world - with a push pin travel map. Hang it above your couch or bed as a daily reminder of all of the cities and countries you wish to check off your bucket list next!
Plus personalize the map legend with your name or an inspirational travel quote to make it unique to you and your journey.
Take all of my vacation days
Even if you love your job, you deserve all of the time off you are given! But many Americans can't shake a feeling of guilt about using their PTO. Over 55% of workers in America did not use all of their time off in 2018, according to the U.S. Travel Association - leaving 768 million vacation days unused.
Studies show that neglecting to use your vacation days can even make you less productive at work. So keep the work hard, play hard mentality alive for the work-life balance you earned!
Find a new travel related hobby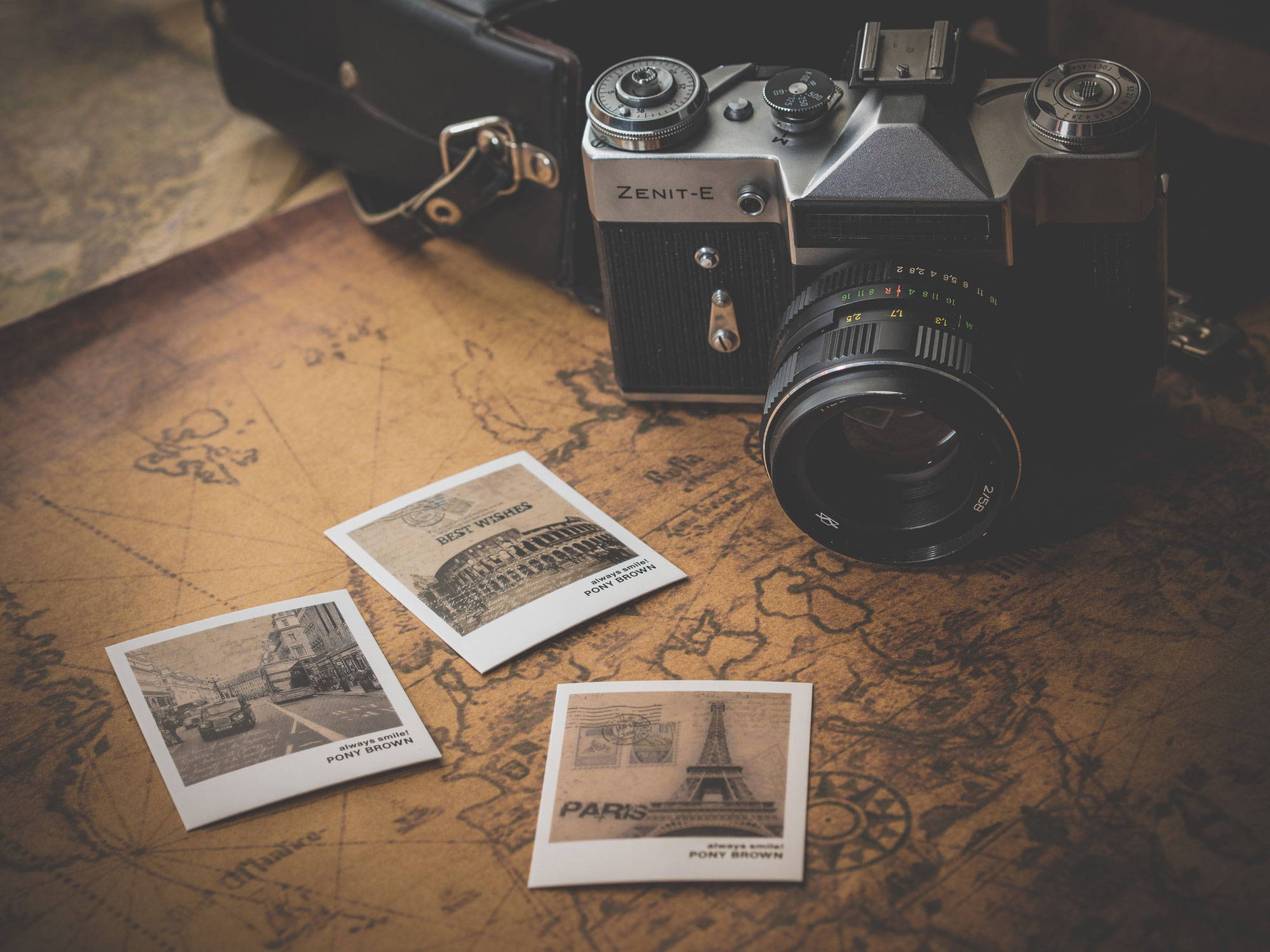 There are thousands of passions out there for you to choose from based on your interests - such as photography, scuba diving, skiing, running marathons, yoga, geocaching, sketching, cooking, travel blogging and more! And these activities can all be enjoyed while traveling (instead of resorting to partying and bar hopping - unless that's your thing)
Research the top xyz all over the world, follow the thought leaders in that space on Instagram, Facebook, Twitter, and blogs, and get to know fellow [fill in the blank]-lovers via local meetups.
Sign up for a credit card with travel rewards
A travel rewards credit card brings your next trip a little closer every time you use it. Each purchase earns points or miles that you can redeem for future travel expenses. Check out the top travel credit cards for 2020.
One of the best rewards cards is the Chase Sapphire Reserve card which has no foreign transaction fees. It awards 3X points on travel and dining worldwide, which are then worth 50% more when redeemed for airfare, hotels, car rentals and cruises. It also covers you with trip cancellation, trip delay and lost baggage insurance as well as emergency assistance. Other benefits include Global Entry or TSA Pre✓® and complimentary airport lounge access. Although the annual fee for the card is a hefty $450, you are granted a $300 annual travel credit plus all the other perks, making it well worth it!
If you already use a credit card with great travel perks such as airline miles and hotel points, be sure to proactively manage and use your rewards before they expire.
Play tourist in my own town
Explore your hometown and see it from a fresh perspective! The biggest factors holding so many of us back from traveling more is time and money. So when you don't have enough days off of work or the extra cash flow for a flight and hotel… it's time to play tourist in your own town! Think of it as a "staycation" where you get the same mood-boosting benefits of travel without spending as much or suffering from jet lag.
Then track your local adventures with our state push pin maps!
Visit a city beyond my comfort zone
Travel in itself pushes you beyond your comfort zone between trying new, unfamiliar things and meeting new people. If you are typically drawn to cities, opt for the great outdoors. If you are used to English speaking countries, try your hand at learning the basic phrases of a new language, if you are used to traveling in groups, test out solo traveling. Expand your horizons with the top cities around the world to experience new cultures, foods and extreme sports!
Stay healthy while traveling
We all know how difficult it can be to keep your health and fitness on track in daily life... and even more so when you're thrown off of your normal routine when traveling. Whether you're on the road for work or play, it is entirely possible to make your wellness a priority through the way you rest, eat, and move. Check out our top tips on how to stay healthy while traveling.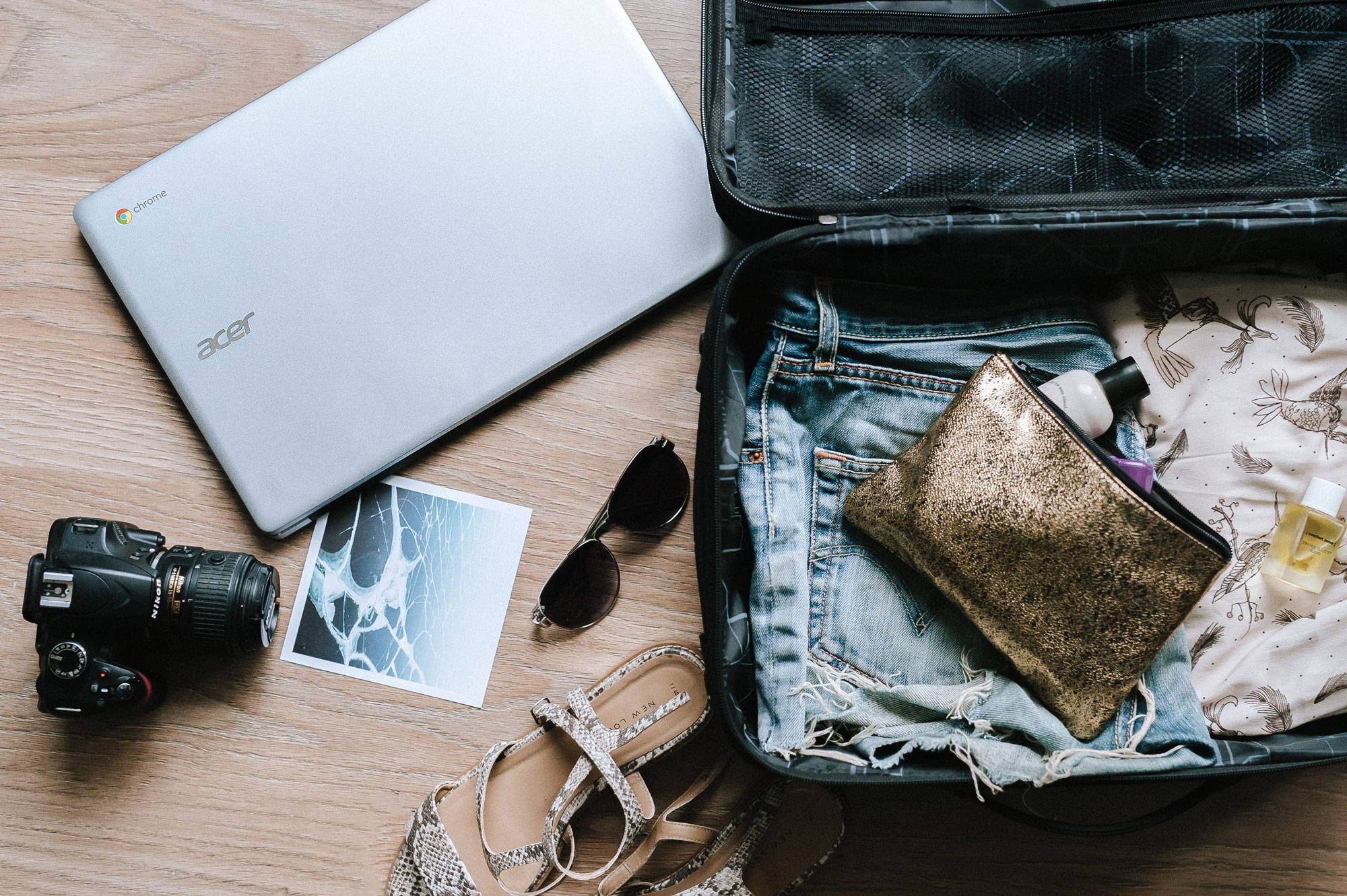 There is an art to packing just the necessities. Challenge yourself to only pack a carry-on bag,, create a capsule wardrobe and don't wait until the last minute. Learn more tips and tricks to travel light, save space, and arrive at your destination happy and stress-free.
Disengage to engage with the world around you! Set your email to "out of office," put the phone away during mealtimes and turn the service off so you can only take photos with it and use it at occasional times of wifi. It's healtyh to give yourself permission to go off the grid for a while!
In years past, many travelers found fulfillment in checking off all the major tourist attractions in a destination. It's time to start placing more value on authentic travel experiences - going off the beaten path and connecting with locals on a deeper level.
By shedding the tourist skin and immersing yourself in the local culture while traveling, instead of returning home with the same few snapshots everyone has, you are bound to end up with unique and memorable travel stories that will last a lifetime!
Now no more excuses! Travel can be a reality when you set your mind to it and prioritize it in your every day life. Cheers to a new year full of adventure!