We never imagined that we would be advocating against traveling. But lives depend on it and the longer we stay at home, the quicker we will flatten the curve and the sooner it will be safe to travel again.
As a traveler who thrives on new experiences and venturing into the unknown, it is likely you have found yourself bored with the mundane day to day during quarantine. Luckily, there are now an abundance of free or low-cost expriences to keep you busy and fulfill that travel void from the comfort of home. Of course the digital versions aren't quite as fun as the real deal, but we have to work with the cards we were dealt! Here's how: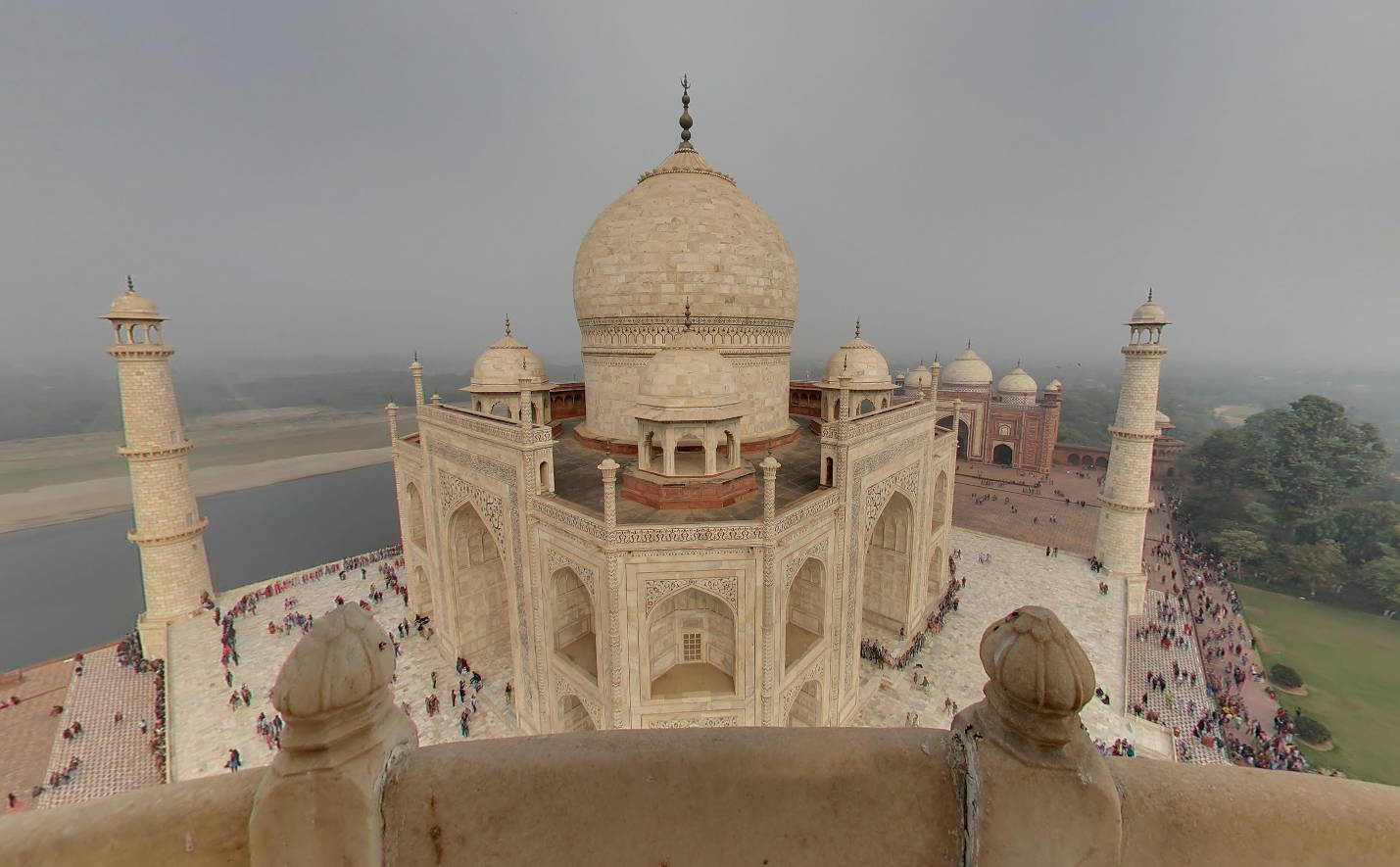 Enjoy virtual experiences
Google Arts and Culture Project
Explore the art, history, people and wonders of our world in over 2,000 of the most iconic museums and galleries. WIth the Google Arts and Culture Project, you can get up close and personal with Van Gogh's Starry Night, learn about the suffragettes who fought for women's rights, discover the archives of NASA and so much more! All without the usual crowds. Features include virtual reality tours, street views of famous sites and landmarks, and more! There is even an app for it!
Airbnb Online Experiences
Choose from over 50 virtual Airbnb Experiences, with thousands more to launch in the coming months! From cooking with a Morracon family to meditation with a Buddhist monk, cocktail creation to a coffee masterclass, you are bound to find an activity to fit your interests. The experiences are hosted on Zoom and at an affordable price point!
Virtual Tours
Enjoy the sweeping vistas of the Grand Canyon, the eruption of Old Faithful, and the alligators of the Everglades as you venture through America's scenic National parks. Next, livestream the surreal vibrant colors of the Northern Lights from the comfort of your couch. Then embark on an epic virtual safari to enjoy the vast wilderness and active wildlife. Lastly, hang out with pandas, penguins, giraffes and more with live zoo cams around the country!
Virtual Art Courses
Enjoy free online art and design classes offered by colleges and universities across the globe. Because art is such a huge influence in traveling. Plus, all of Nikon's photography courses are free for the month of April to help creators stay inspired. Now's the time to learn these skills so you can take stunning photos to document your adventures!
With all this extra time, it is also a great chance to learn a new language through Rosetta Stone or Duolingo
Imagineering in a Box
Disney lovers rejoice! With Imagineering in a Box, you can go behind the scenes with Disney Imagineers and complete project-based exercises to design a theme park of your very own. The series offers 32 videos covering everything from story development and conceptual design, to math, physics and engineering. Ignite your curiosity and creativity to create immersive experiences!
Listen to travel podcasts
Women Who Travel
Women Who Travel is a podcast for women, by women, which follows the inspiring stories of female travelers around the world. Episodes vary from solo travel tips and the safest place for women to travel to how women are changing the travel indutry. This podcast will leave you feeling empowered and inspired to hit the road!
Travel With Rick Steves
Travel With Rick Steves features guest experts on travel, cultures, people, and the world at large. The podcast is hosted by Rick Steves, an experienced American travel writer, guidebook author, television personality and avid podcaster.
Overheard at National Geographic
Overheard at National Geographic will take you on an adventure to all corners of the earth. Each episode is based off of a converstation overheard at National Geographic's headquarters - from some of the greatests explorers, scientists and photraphers around the world. From the Pyramids in Egypt to the graffiti at Pompeii, and even searching for alien life underground, you are bound to be entertained.
Global Goalscast
This one's for the changemakers - those who want to make a difference and make the world a better place! Global Goalscast inspires and empowers listeners by sharing the stories of those who are advancing and achieving a more sustainable world. The goal is to meet the UN's sustainability targets by 2030!
Zero to Travel
Zero to Travel is your secret to traveling on a tight budget. Travel expert Jason Moore chats with adventurous people living life on the road so you can discover new ways to travel endlessly. Jason and his guests share insanely actionable advice and key resources. Join fellow explorers on their epic journeys, from walking across America to visually impaired cyclists embarking on a 16,000-mile journey from Argentina to Alaska.
Eat, Pray, Love
A travel memoir set in the midst of a divorce, Eat, Pray, Love follows the journey of a woman who leaves the quintessential American Dream to discover what she truly wantsin life. Over the course of a year, she explores the pleasures of food in Italy, the power of prayer in India, and then unexpected inner peace and balance in Bali. She uses travel to fall in love with herself all over again.
Vagabonding
This comprehensive guide to the art of long-term travel is from the king of Vagabonding himself. Rolf spent 10 years on the road and shares his experiences, covering everything from choosing a destination, to working abroad and later re-acclimating back to normal life.
Microadventures: Local Discoveries for Great Escapes
Not enough free time or extra cash flow to travel the world? It is possible to still get away from it all when you take microadventures - a shorter, cheaper, closer-to-home experience! This practical guide is filled with ideas that will fulfill you similar to the way a longer trip would.
Tracks
Tracks An empowering story of one woman's solo trek across the treacherous Austrlaian Outback. She endures the sweltering heat, poisonous stakes, and thirsty men to discover and transform herself in the journey.
A Walk in the Woods
A Walk in the Woods This autobiographical account of Bryson's attempt to hike the Appalachian trail with a buddy as inexperienced as himself will have you laughing the whole way through. He endures many setbacks along the way, yet keeps a sense of humor. Will the duo make it the entire 2,200 mile trek together?
Bonus! If you are heading to Australia, check out In A Sunburned Country, another comical read by Bryson about a diverse, yet often forgotten country.
Into the Wild
Into the Wild is an enlightening, true story of a young man who gave up all of his belongings to live in the Alaskan wilderness alone. It alludes to man's role in nature and the ability to find happiness in solitude.
The Secret Life of Walter Mitty
In The Secret Life of Walter Mitty, Walter is feeling bored and unfulfilled by his day job so he daydreams of faroff lands. He gets a chance to have a real adventure when he gets sent on a mission to create the perfect photo for his company's final magazine issue.
Up
Up is an animated film but great for children and adults alike! An older balloon salesman, is about to fulfill a lifelong dream. Tying thousands of balloons to his house, he flies away to the South American wilderness. But curmudgeonly Carl's worst nightmare comes true when he discovers a little boy named Russell is a stowaway aboard the balloon-powered house.
The Bucket List
The Bucket List, a billionaire and a car mechanic are total strangers, until they end up in the same hospital room. The men find they have two things in common: a need to come to terms with who they are and what they have done with their lives, and a desire to complete a list of things they want to see and do before they die. Against their doctor's advice, the men leave the hospital and set out on the adventure of a lifetime.
Nomadic Matt
Nomadic Matt has the best, down-to-earth travel advice you will find. From saving, planning and executing a trip to all the money saving tips you can imagine - this blog has it all!
Maptia
Maptia is on a mission to foster empathy through visual storytelling and act as a platform for those who document and capture the world around us. They want people everywhere to be able to experience the cultural and natural wonders of our planet, to feel more connected to the world and to feel empowered to create a better future. Featuring stories of living among Indigenous peoples, raising awareness about the effects of climate change in vulnerable island communities and more.
Anywhere We Roam
Mark and Paul of Anywhere We Roam are a traveling duo who provide you travel tips for finding hidden gems, local specialities and off-the-beaten-track experiences. Their goal is to inspire travel to lesser known and more adventurous destinations for a more unique and memorable travel perspective.
Y Travel Blog
Y Travel Blog is your go-to guide for all the best in family travel. This dynamic duo has been traveling the world for 22 years, 50 countries and counting - and now bring their kiddos along for the ride!
Young Adventuress
Follow the adventures of an "ordinary girl on an extraordinary journey"! Liz of Young Adventuress is a fan of solo travel so she doesn't have to compromise on experiences.
Ticket to Ride
All aboard for an adventure! In Ticket to Ride, you can choose from the classic North America or Europe versions or several different countries. There is also a kid-friendly version if you want to play as a family. A simple to learn, simple to play game where players collect cards to claim railway routes with a goal to build the longest continuous route.
Monopoly Here & Now: World Edition
Monopoly is one of America's favorite games already and this version has you racing around the world to add stamps to your passport. Featuring the world's most visited cities including NYC and Sydney which you buy and trade until a winner is crowned. There is also a US Edition if domestic travel is more your thing.
7 Wonders
Get ready for a world class game night with 7 Wonders! As the leader of one of the great 7 cities of the ancient world, you are charged with gathering resources, developing commercial routes, and affirming your military supremacy.
Globe Runner
First around the world wins in Globe Runner! Play by answering multiple choice questions on countries, capital cities, flags and other categories.
Backpacker
Experience all the fun and unpredictability of travelling the world with BACKPACKER, as you try to outwit your opponents to be the player who returns home with the most photos. Visit different countries, enjoy beaches, trekking, wildlife and culture, meet other travellers and get good and bad advice, whilst trying to avoid getting sick or missing your plane. No two games are ever the same.
Our last piece of advice is to get outside and experience nature away from the crowds. Walk, run, bike, hike, rollerblade or whatever your favorite activity is. Check out state parks if they are still open in your state. Discover Geocaching, a neat way to discover new things in a familiar neighborhood. Getting outside is great for your mental and physical health!
At a time of social distancing, what are you doing to keep up your spirit of travel?