Meet the Leader in Push Pin Maps for Travelers
Helping you to inspire and commemorate your past, present & future travel experiences!
To help
1 Million
people travel more...
...by providing products that inspire and encourage them to set, track, and achieve their travel goals, whatever they may be for each individual.
We believe that travel is one of the greatest sources of fulfillment in life.
It teaches and develops traits such as curiosity, perseverance, and gratitude.
Exploring new places encourages growth and learning in each of us, which opens our minds, broadens our horizons, and gives us greater perspective.
Ultimately, travel is a powerful and necessary antidote to limiting beliefs and ignorance.
By helping others travel more, we believe we will help make the world a better place.
After returning from our honeymoon in 2012, my wife and I knew that we had to explore more of the world together. So the next step, naturally, was to put up a beautiful map to track our past and future travels! With no acceptable options available for purchase, I decided to design and make my own as a gift to my wife. And so began Conquest Maps.
It started as a one man basement-dwelling side business. But now we're around a 20 person powerhouse of adventure inspiration with an obsession for quality, beauty, and service. We operate out of 13,000 square feet in Columbus, Ohio, USA (those of us who aren't now working remotely) where we design, manufacture, warehouse, and ship out our products (which have now traveled to about 60 countries!).
Here, you're with good company. Just like you, we are the curious, the adventurous, the experience-seekers, the memory-makers.
Thank you for being a part of our journey, we can't wait to help you along on yours.
- Ross, Founder & CEO
Minimal waste & eco friendly materials

High quality & unique designs

Made in Columbus, Ohio, USA

Fast processing & shipping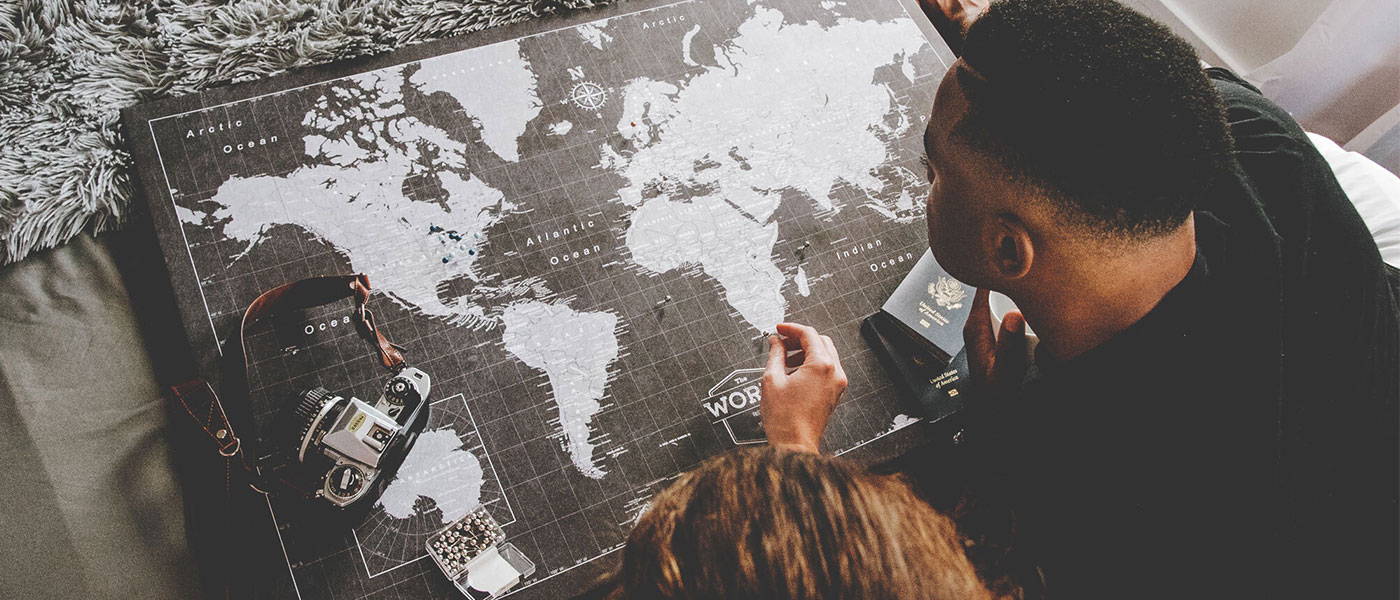 Our small, but mighty team is here to help turn your travel dreams into reality!
Our personalizable push pin maps offer a unique way to track your past travel experiences and commemorate your favorite getaways, as well inspire and plan out future trips. Bonus: They are gorgeously designed for you to proudly display in your home!