TRACK YOUR TRAVELS WITH FIRST CLASS STYLE
With our map, you're honestly pretty much already riding first class, but you've still got some options to further enhance your map!
Our Upgrades will improve how you can use your map to document your memories and plan out your travel goals with more accuracy, creativity, and style.
More Push Pin Options For More Specific Pinning
That map is sure to fill up fast! Stock up on extras of any color you need right here.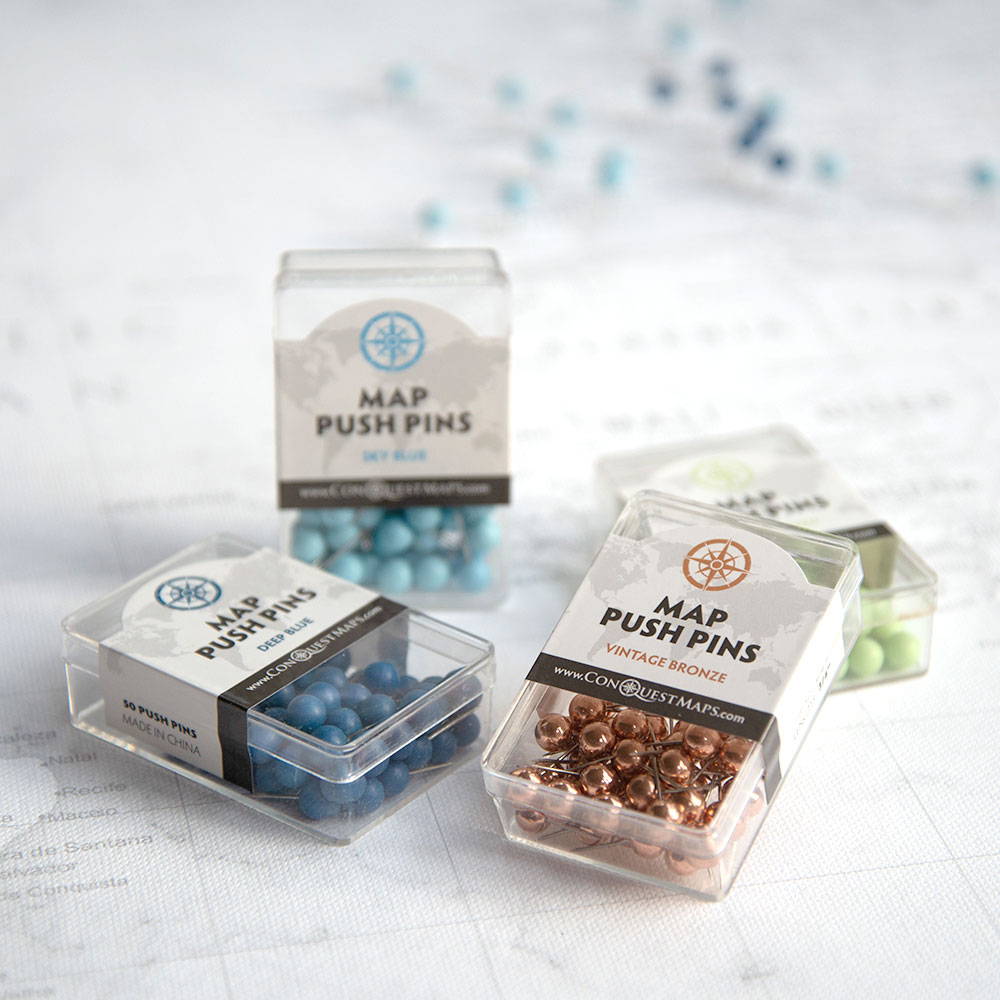 Be it places lived, family, or favorite destinations, make it special with house pins.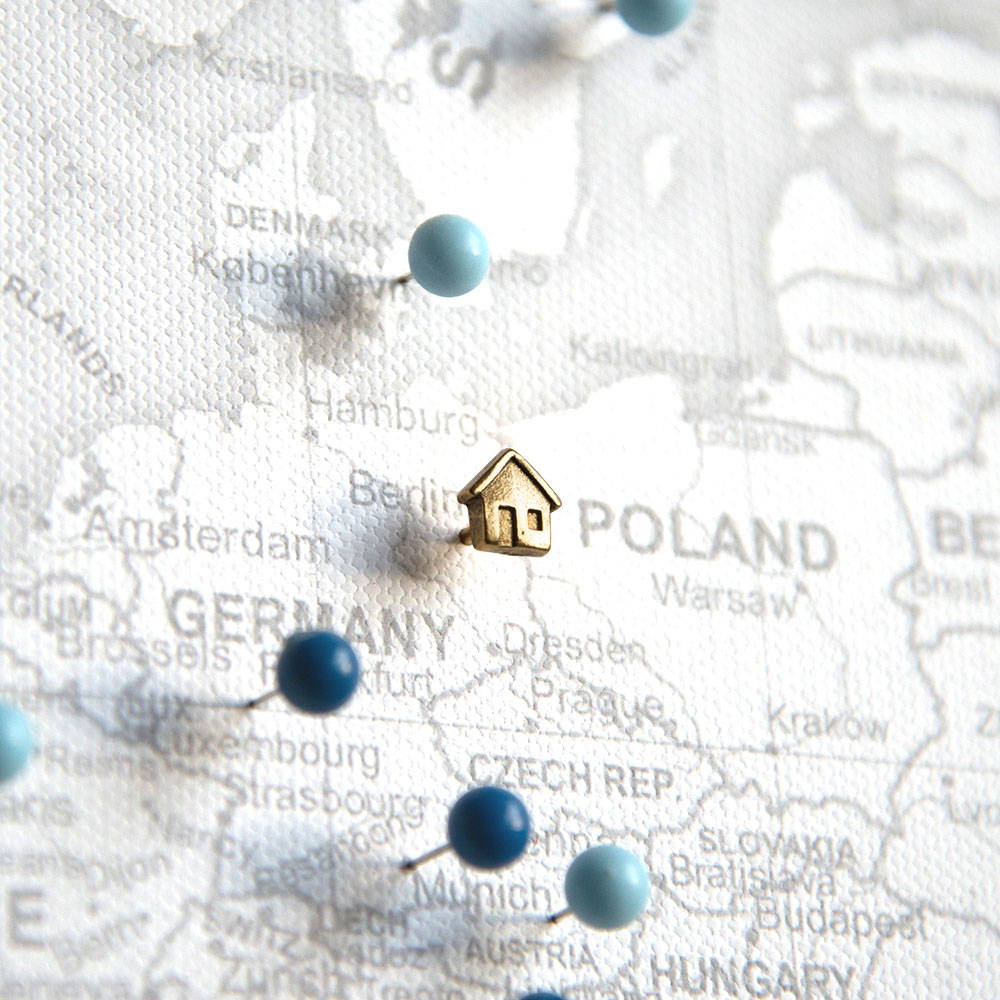 Home is where the heart is... unless it's elsewhere! Some places deserve a heart pin.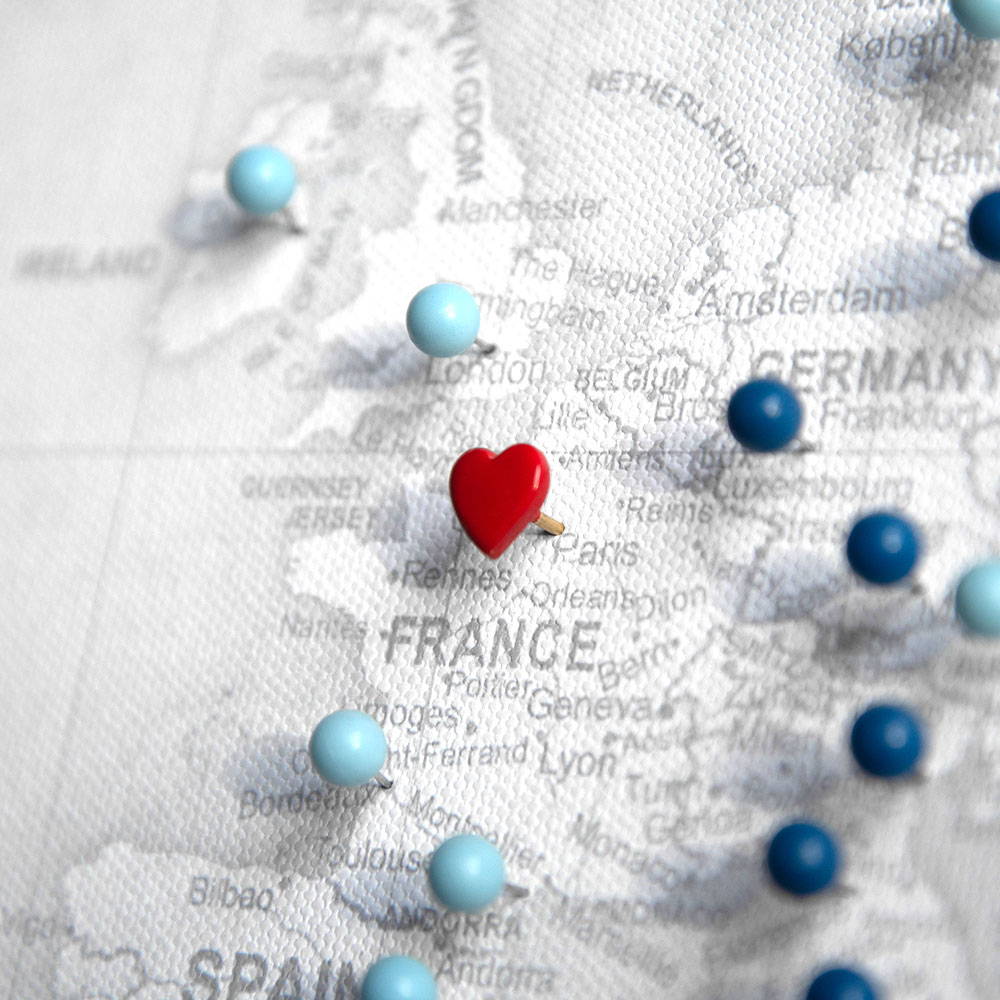 Decorative Wood Frames For Your Push Pin Map
If you've got one of our push pin maps, then our real wood floating frames will take it to the next level!
3 colors available to match your style
Handmade with care
Easy to install
Made from beautiful USA-grown and milled hardwood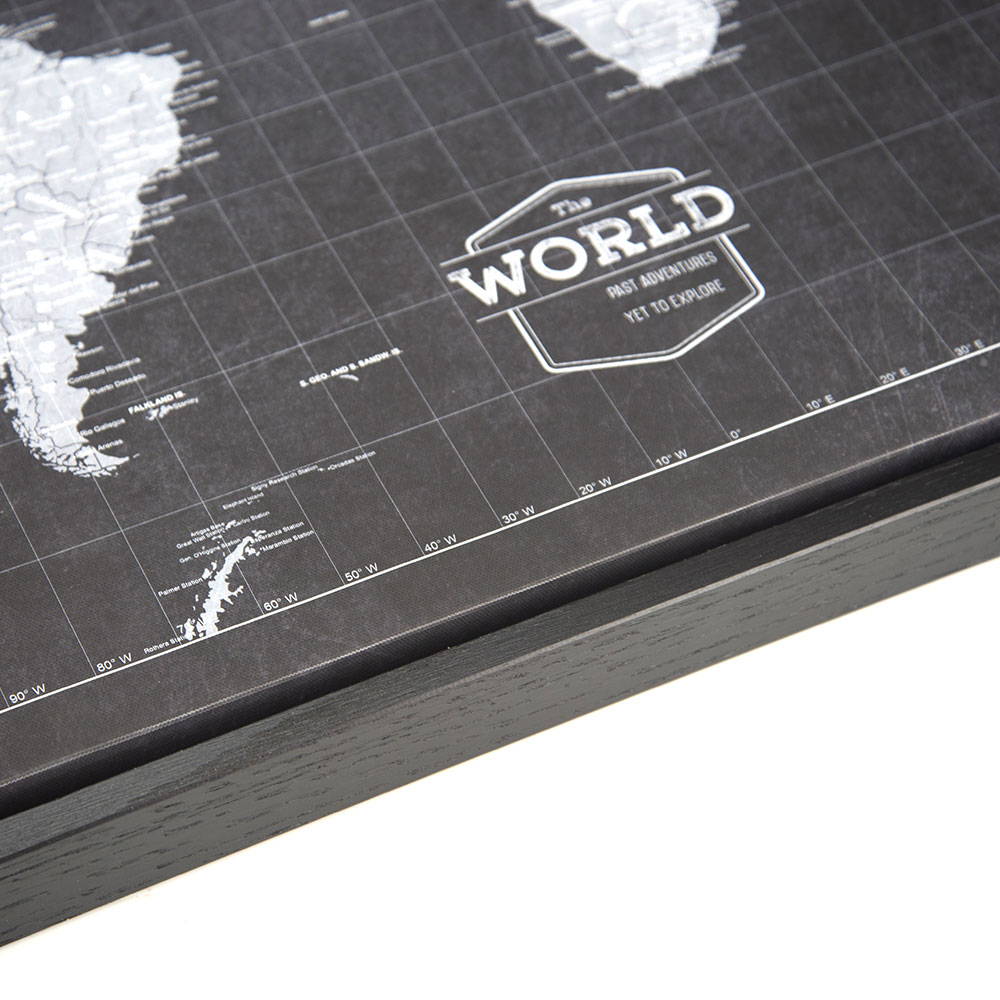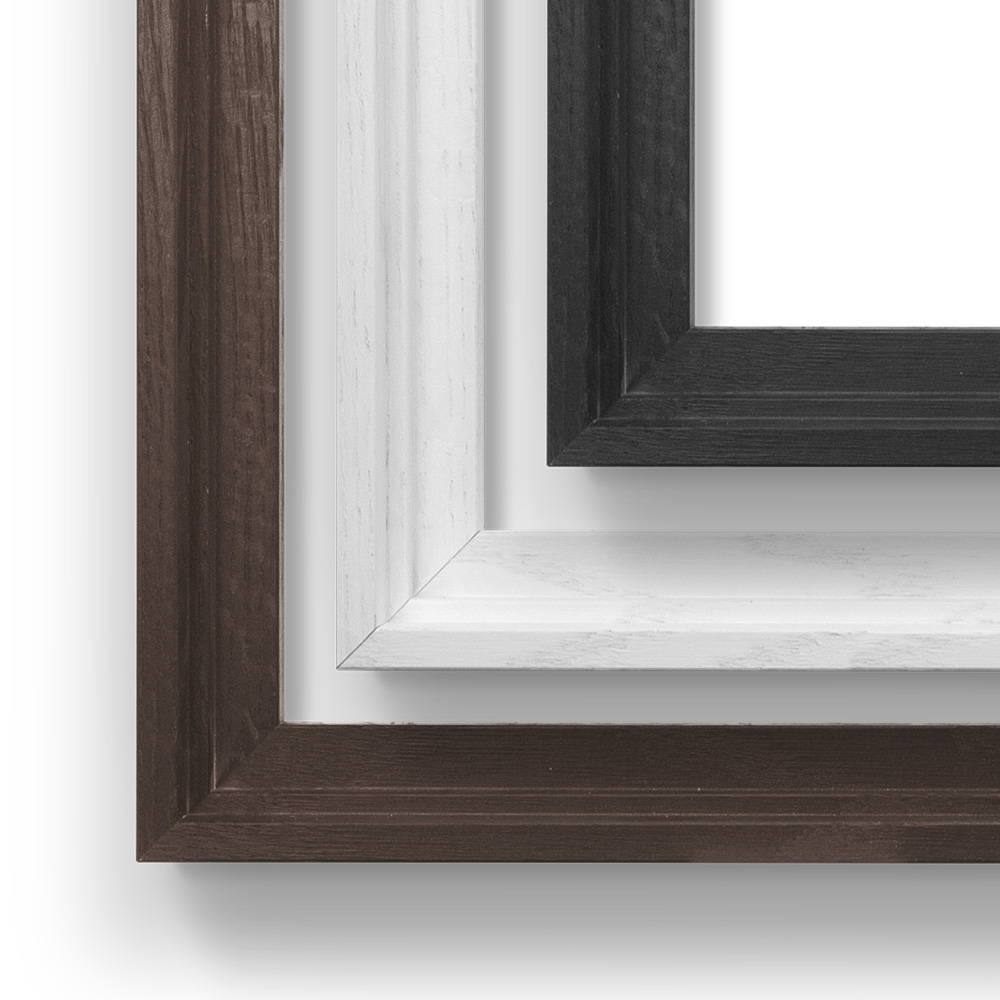 Expansion Pin Boards to Pin More Than Just Destinations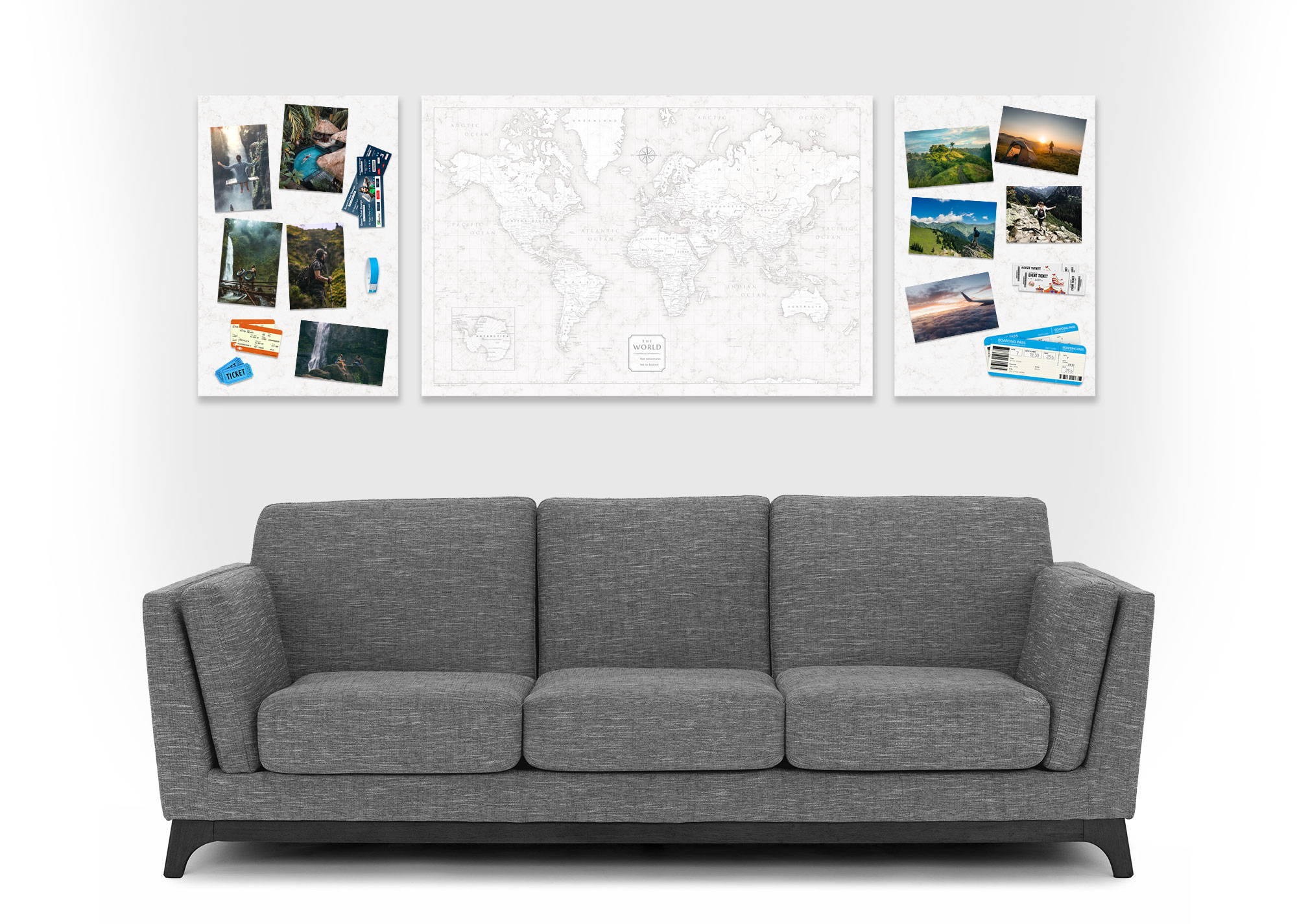 Pin up your favorite memories and keepsakes on a pin board that matches your map! Perfect for:
Photos
Post Cards
Tickets
Currency
Or about anything else that you'd like to display with your map.
For the Poster Lovers! No More Holes in Your Wall
Have a poster? Well you can still pin it, just not... PIN it! Use these stickers that act just like push pins to mark out your destinations.