Egypt isn't always on the radars of many travelers (or even mine) up until I had the once in a lifetime experience of spending two weeks in this beautiful country. And while I was unsure of what to expect heading into the trip, I found myself in awe of the vastness of the ancient ruins, tombs, temples, pyramids, and more. And of course the ancient history of the gods, pharaohs, royals and servants.
Today I want to share my experience with you in hopes that it inspires you to get to The Land of the Pharaohs yourself! I have broken my itinerary down day by day with my top tips and sights to see to make your trip planning a bit easier.
Pyramids of Giza & the Sphinx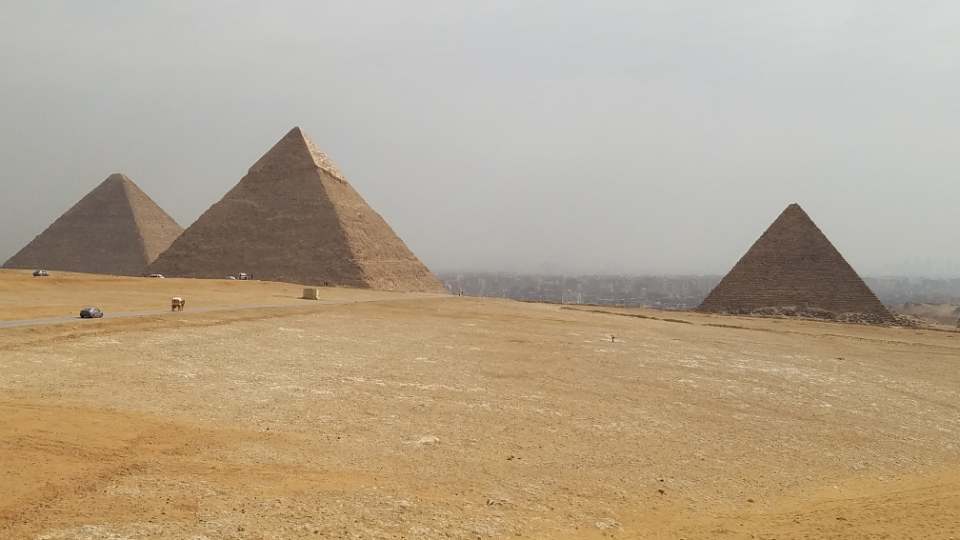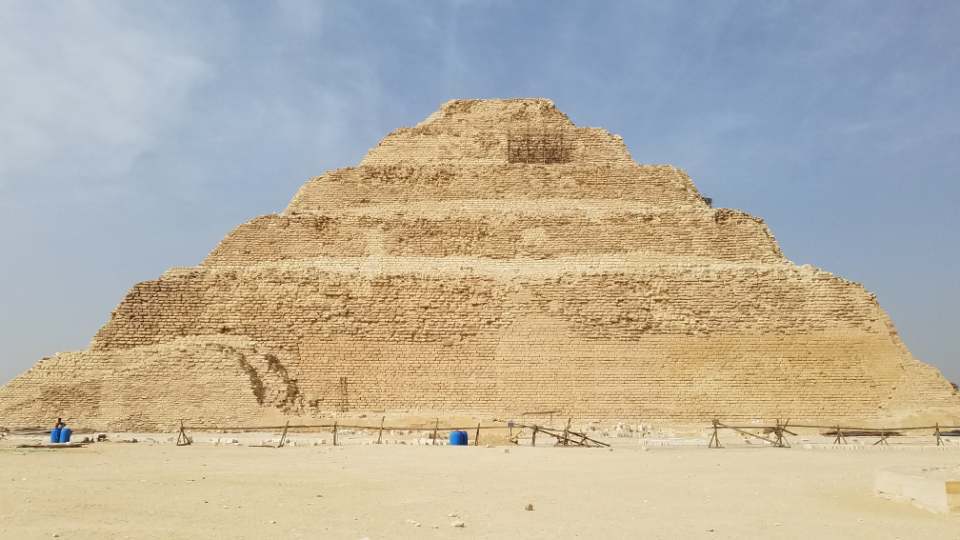 Of course the pyramids must be #1 on your Egyptian bucket list! The Great Pyramid of Giza is the only of the original Seven Wonders of the World still standing today! The set of three pyramids, also the Pyramid of Khafre, and the Pyramid of Menkaure, are far grander in person than you could imagine from photos. Nearby you will also find the Pyramid of Djoser, a step pyramid which dates back to the 27th century BC in the Saqqara region. There are over 120 pyramids in all of Egypt!
General site entrance tickets are 50 LE (only $3 USD) and you can buy additional tickets to go inside of the pyramids. Sadly all of the mummies have been moved to the Egyptian Museum. You may also want to catch the sound and light show which runs every evening.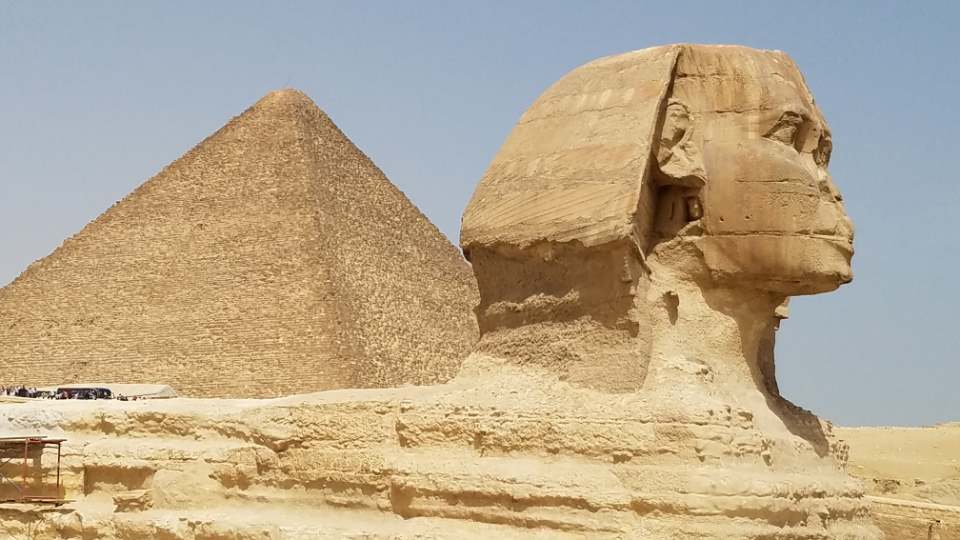 In this same area you will be greeted by the Great Sphinx of Giza, a massive limestone creature with the body of a lion and the head of an Egyptian King. This big guy dates back to an estimated 4,500 years. It is one of the most renowned relics of the ancient Egyptians, though the exact origins and history of the structure are still uncertain.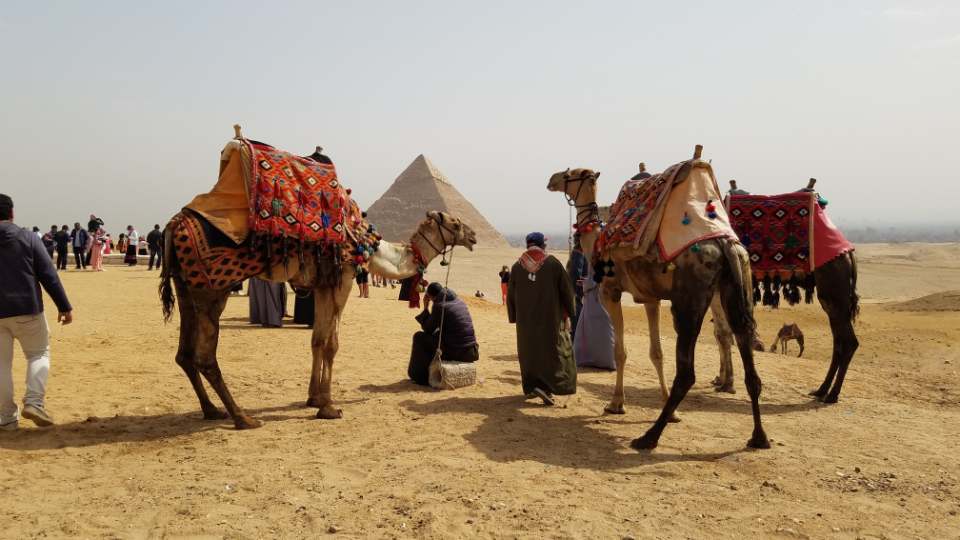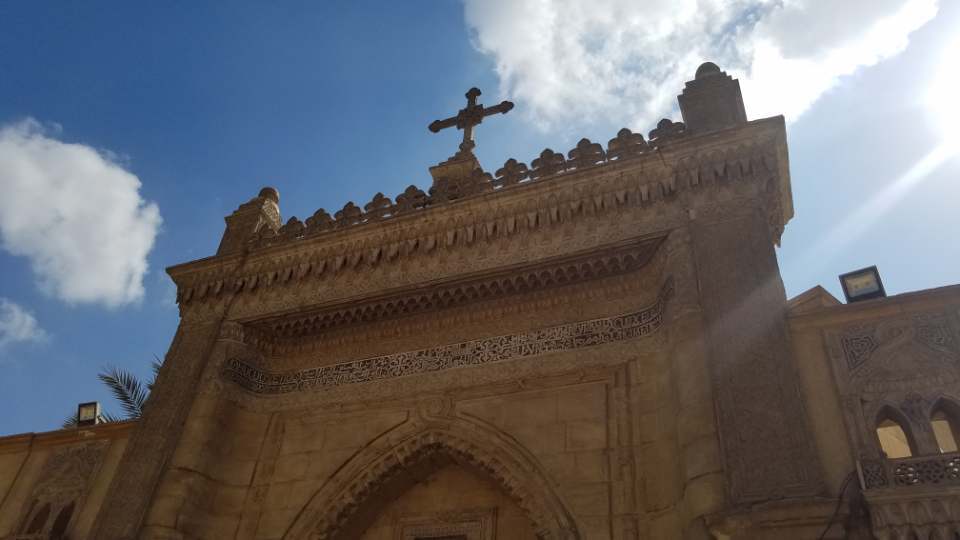 The Al Moallaka, also known as Saint Virgin Mary's Coptic Orthodox Church or The Hanging Church is one of the oldest churches in Egypt and located at the heart of Old Cairo. It is built above a gatehouse of the Roman Babylon Fortress and named for its nave which is suspended over a passageway. The church features colorful paintings and mosaics and a wooden rooftop in the shape of Noah's Ark.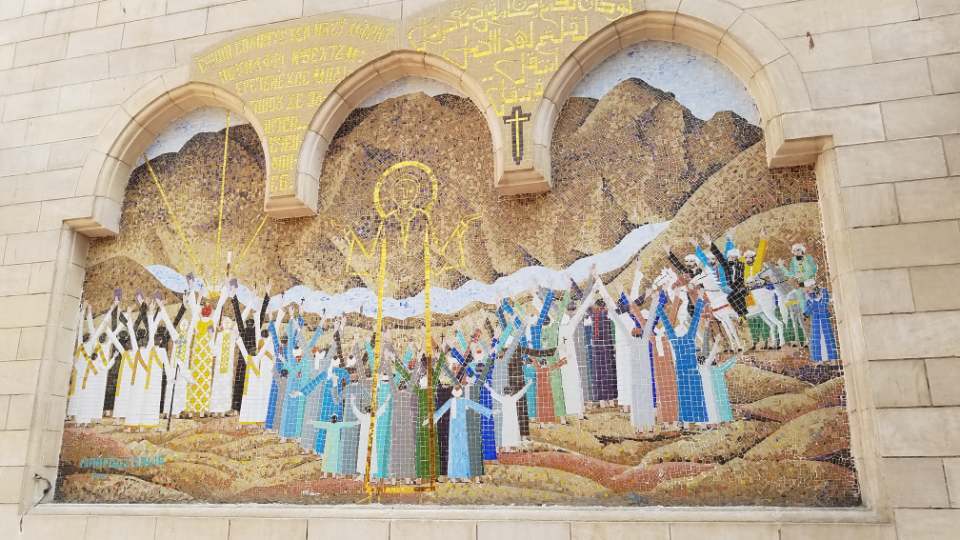 Mohamed Ali Alabaster Mosque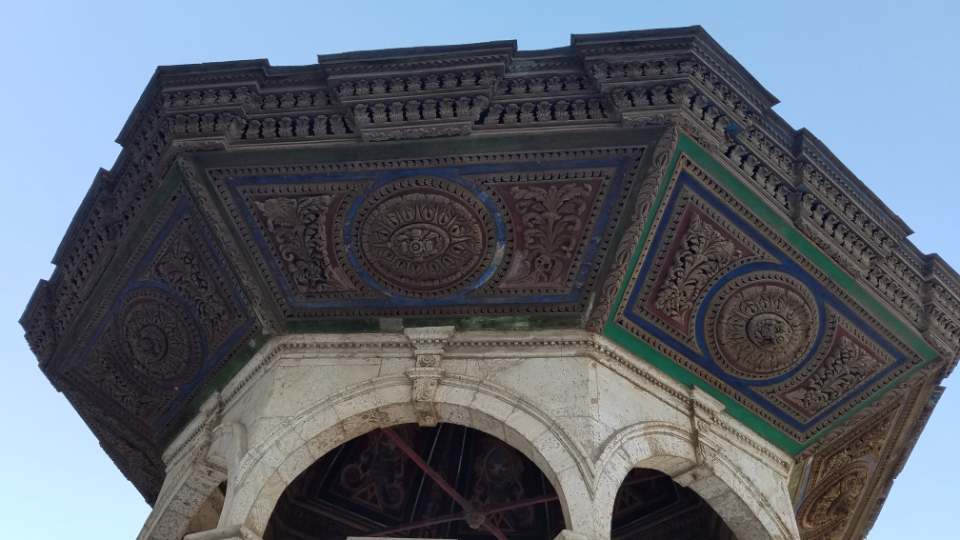 Affectionately nicknamed the City of a Thousand Minarets, Cairo is home to a great number of mosques - even more than 1,000! The Great Mosque of Muhammad Ali Pasha, situated within the walls of the medieval Islamic fortification of Saladin Citadel is the most famously visited. The mosque features grand minarets, distinct domes and a colorful and ornate interior. There are over 136 stained glass windows in the domes.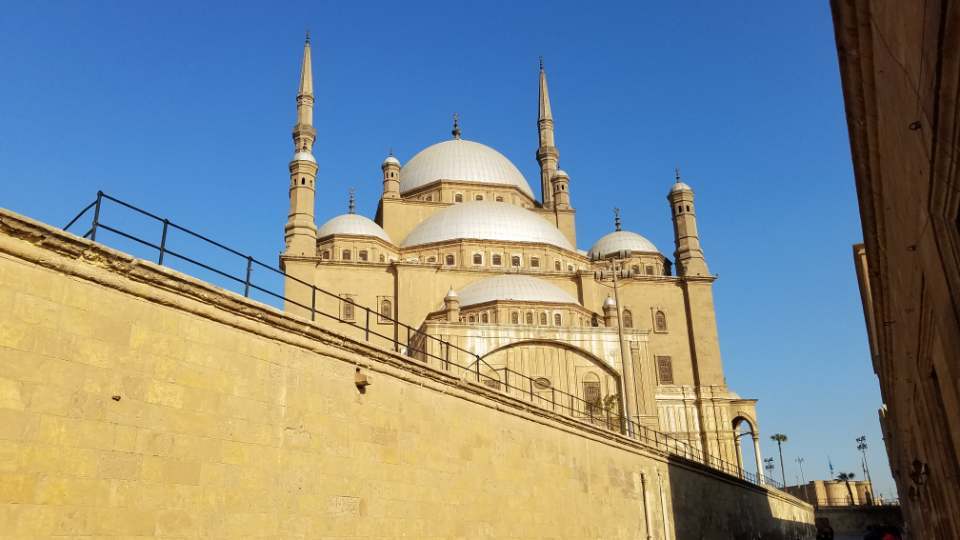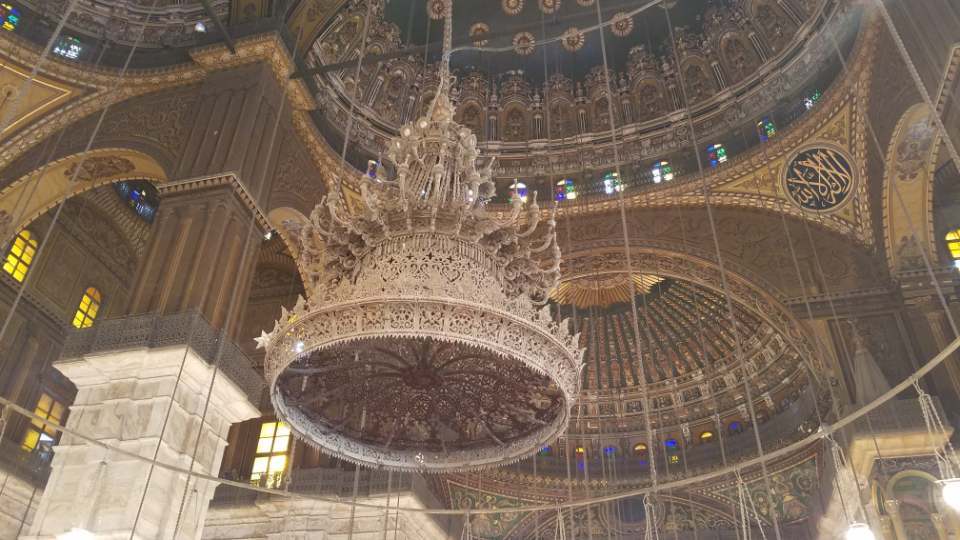 The Military Museum shown below is beside the mosque and was originally a palace during the reign of Mohamed Ali, and his royal family that ruled Egypt between 1805 and 1952. The Military Museum is three stories high and showcases the history of the Egyptian army since Pharaonic times,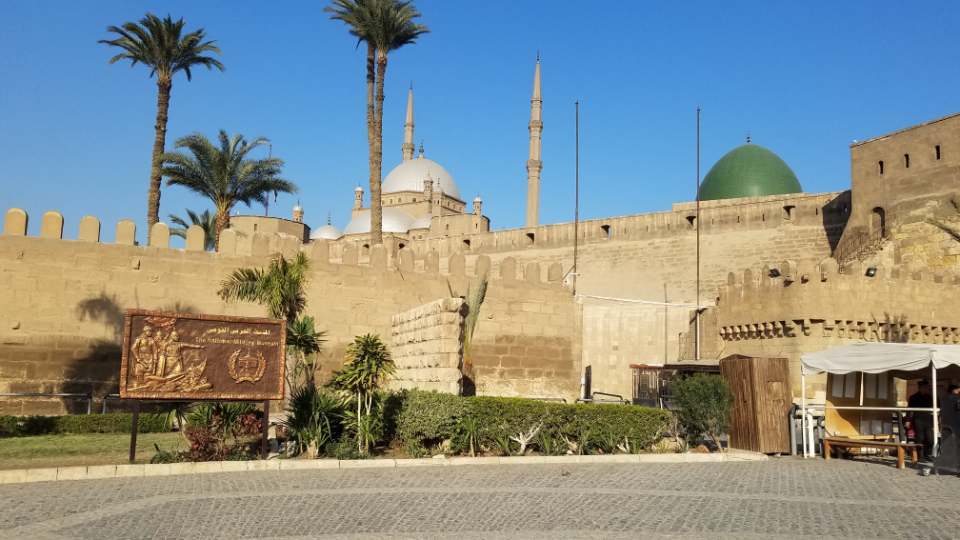 Cairo has a population of 21 million Muslims, Christians, Nubians, Coptics, Islams mixing nationality, religion and race.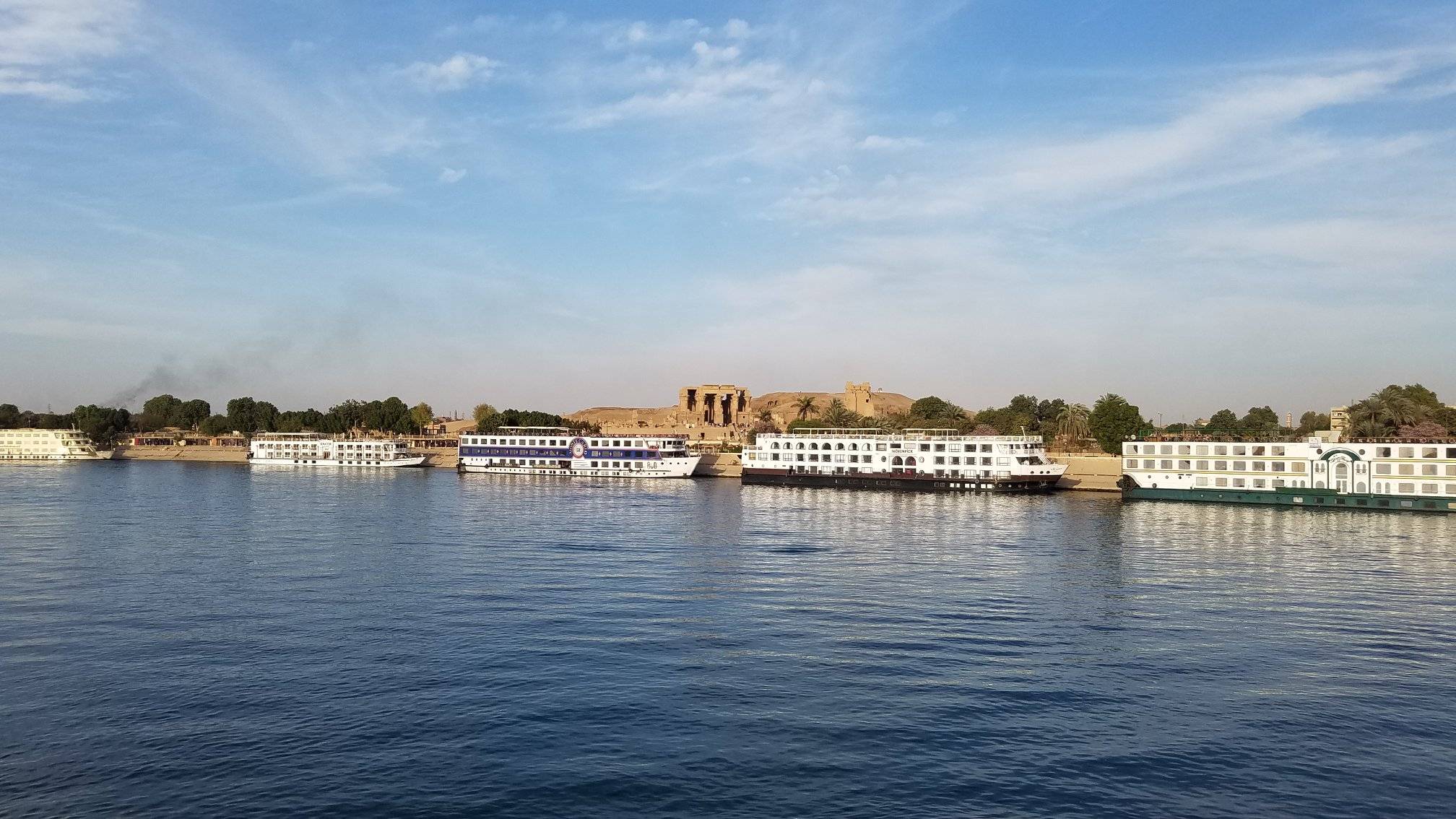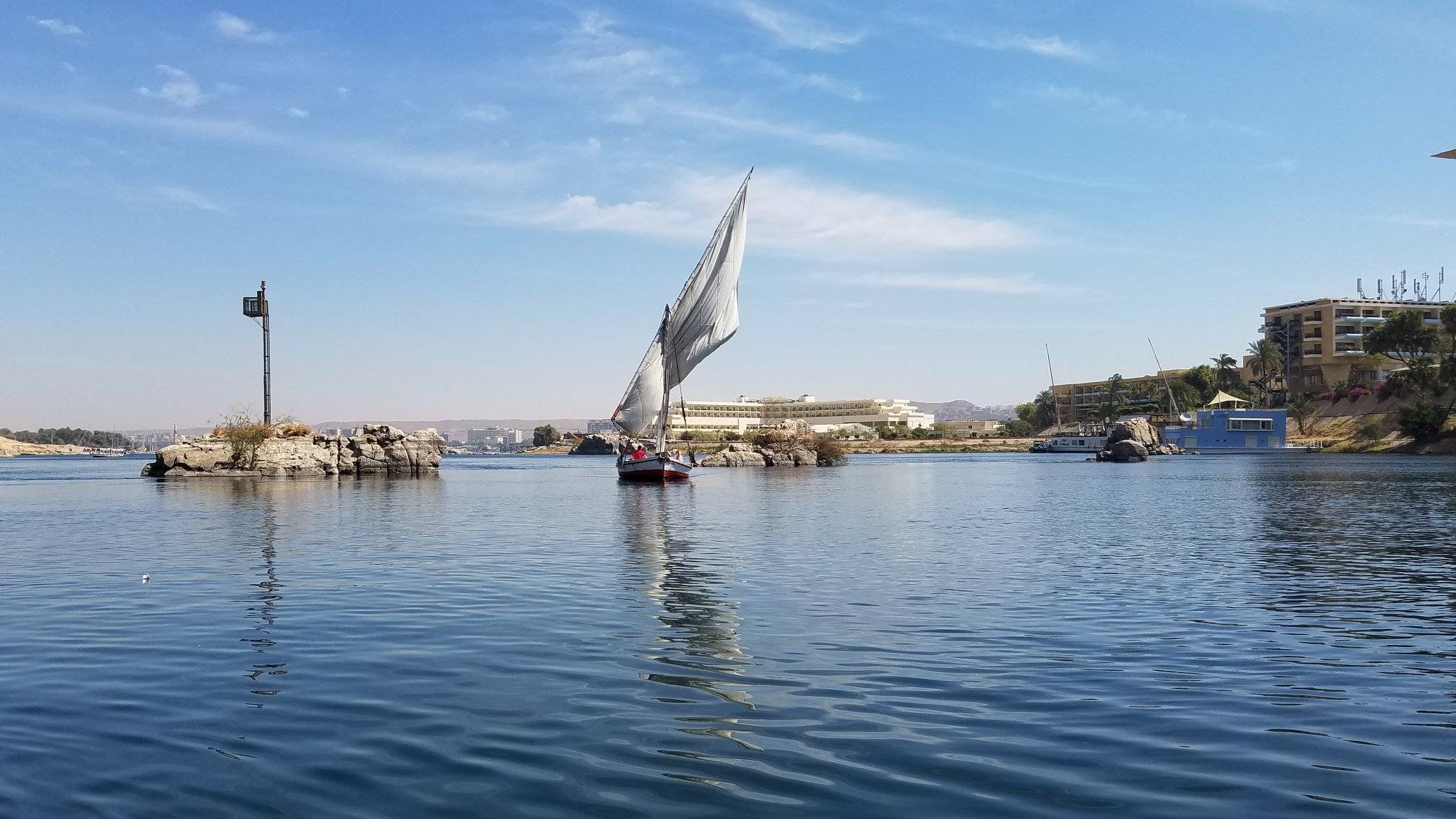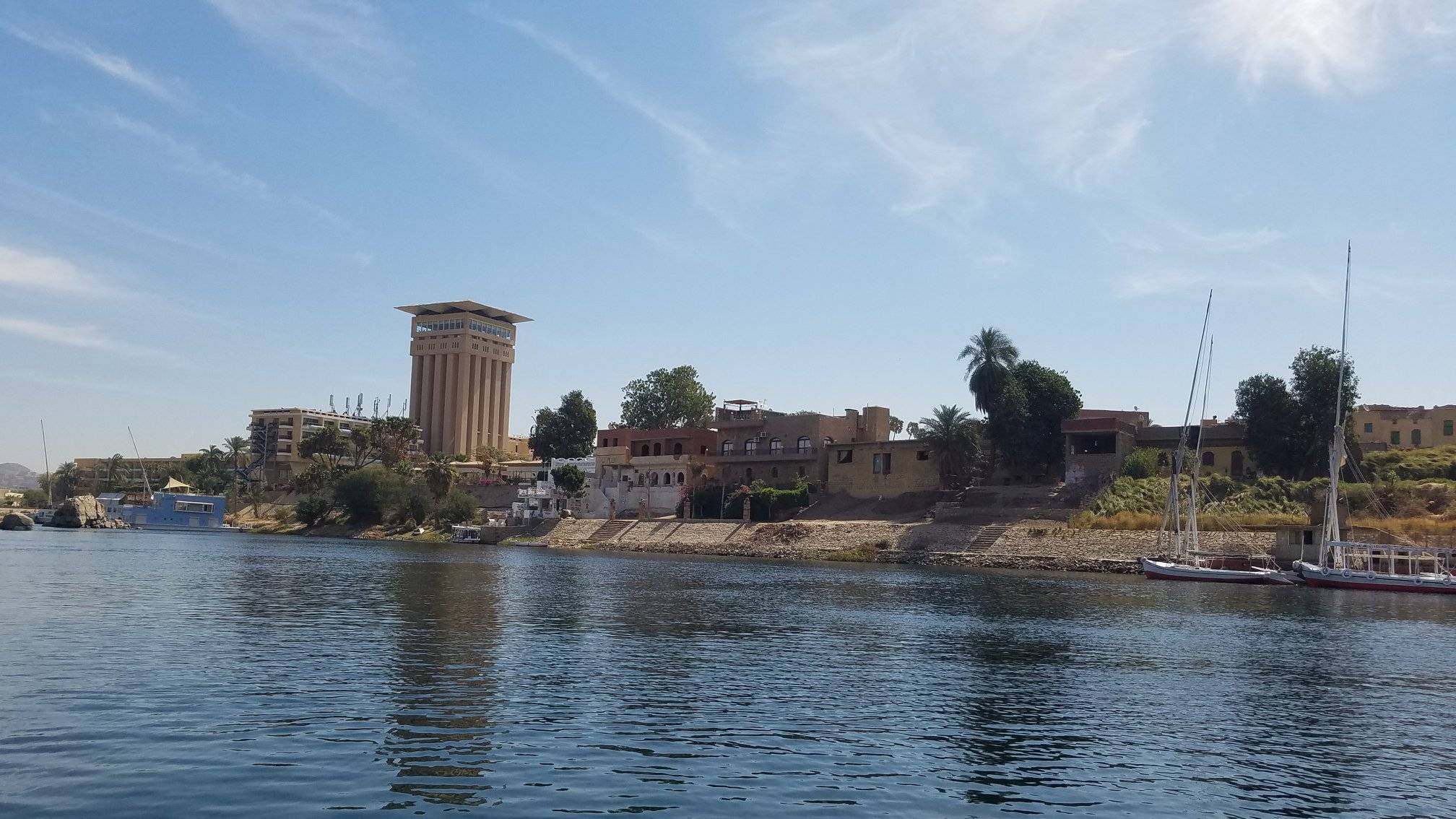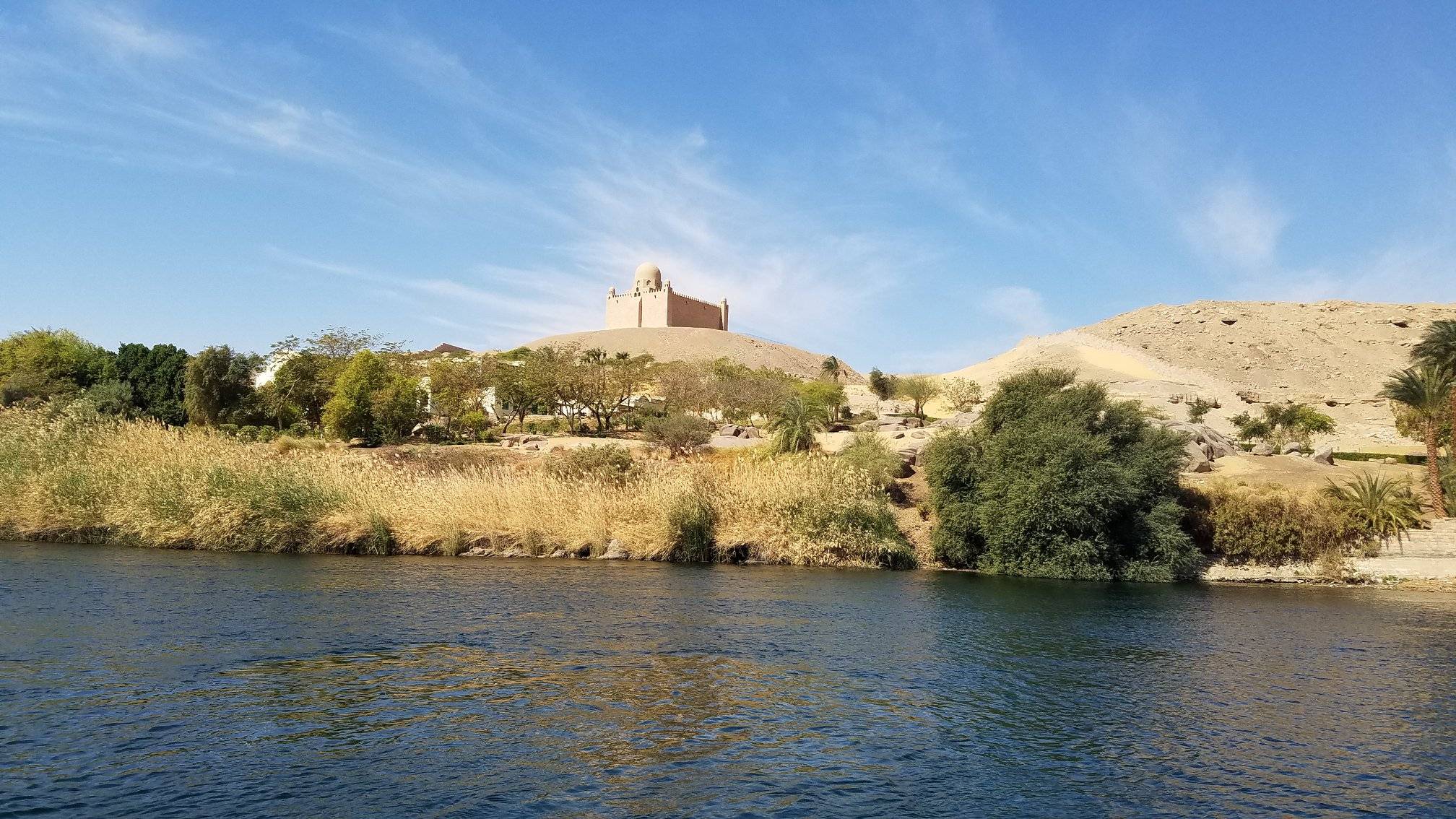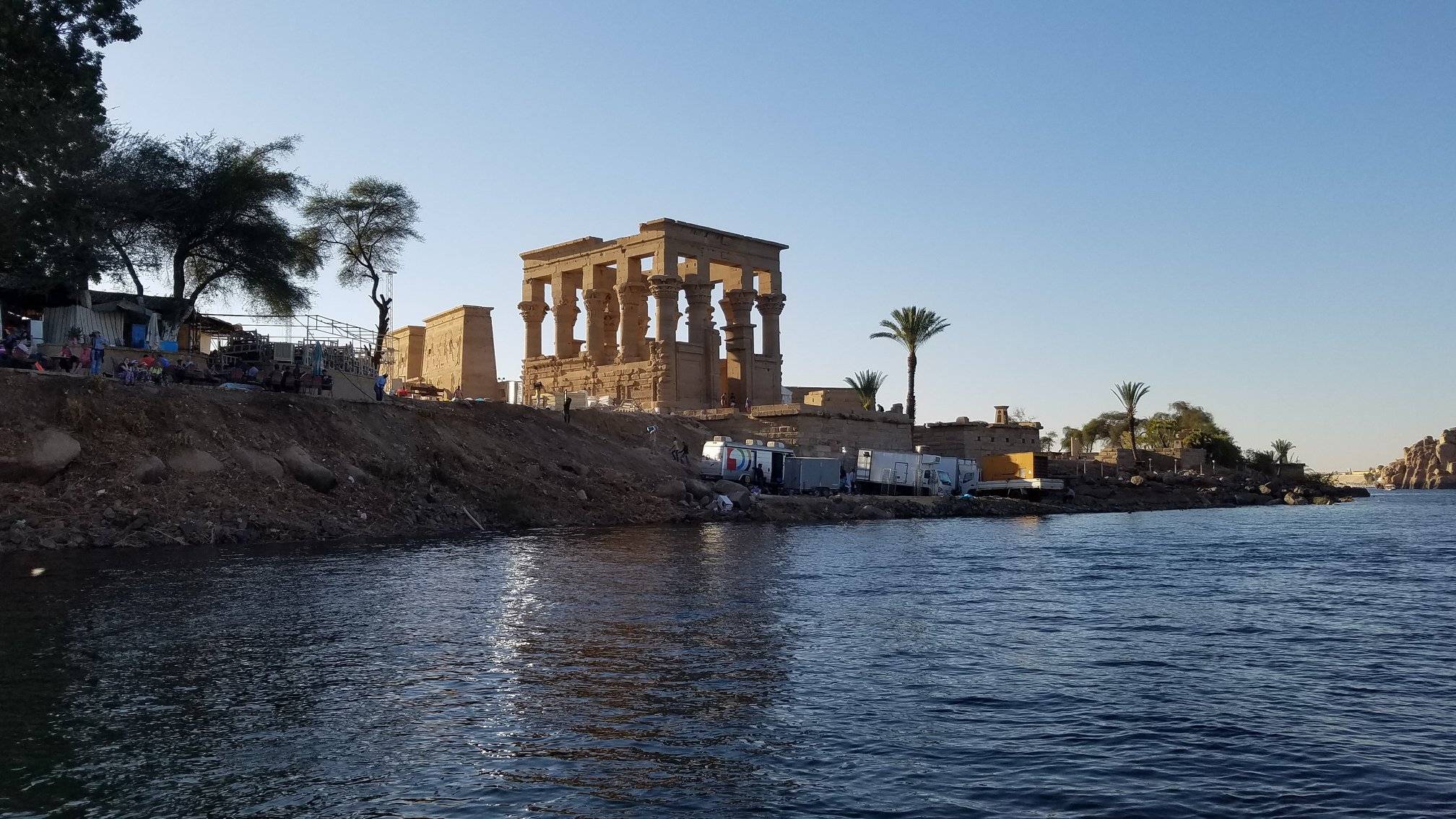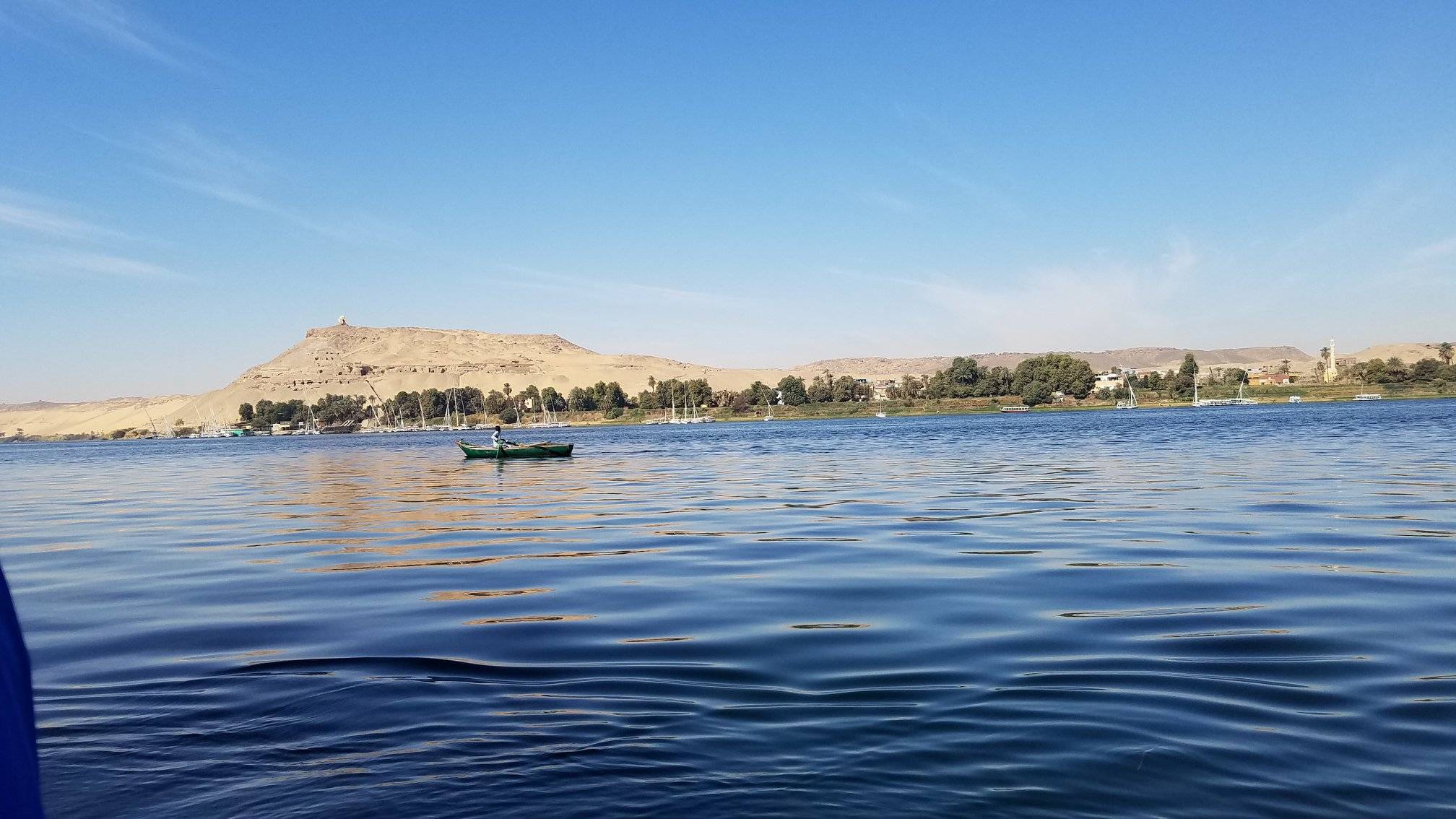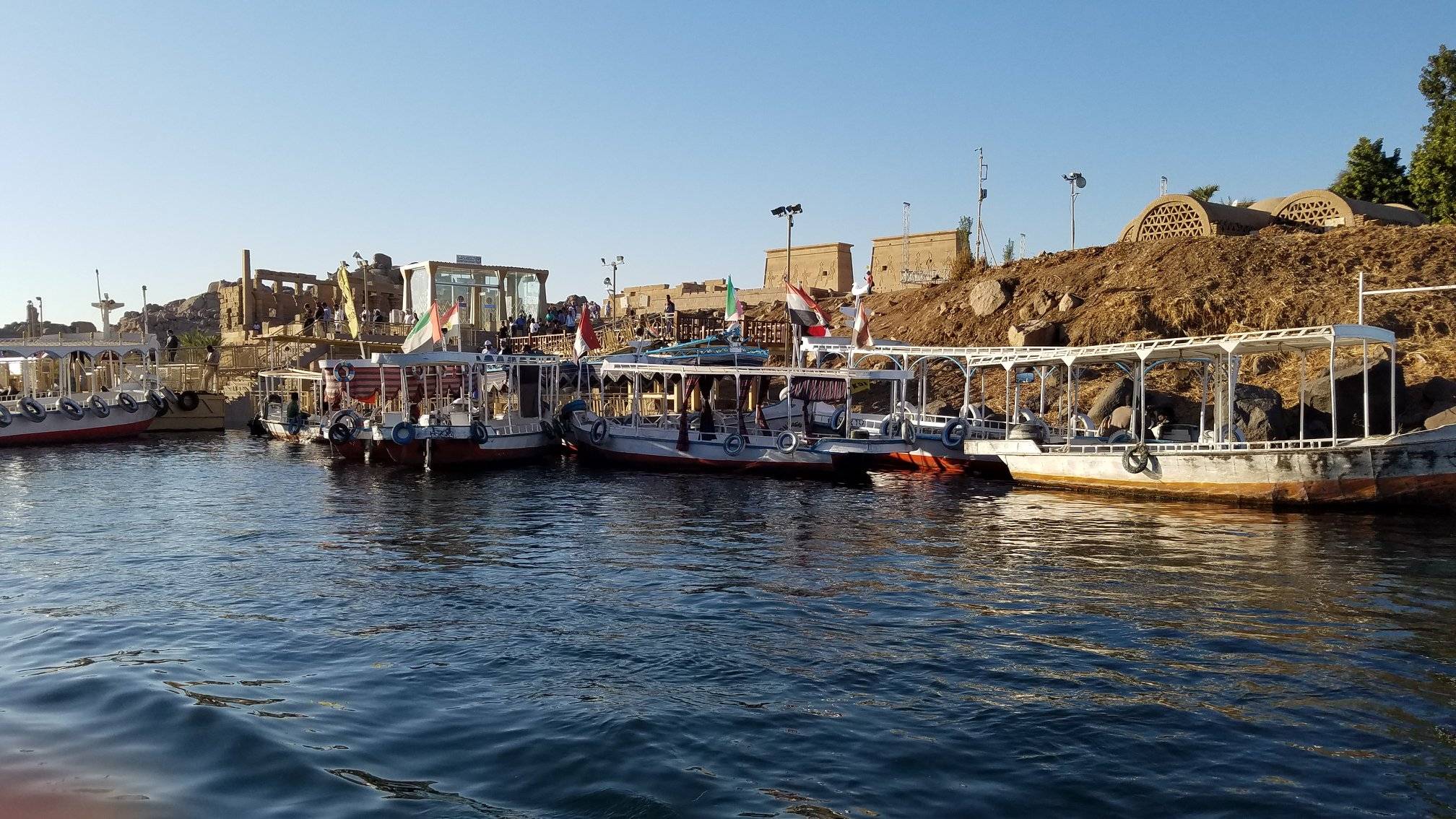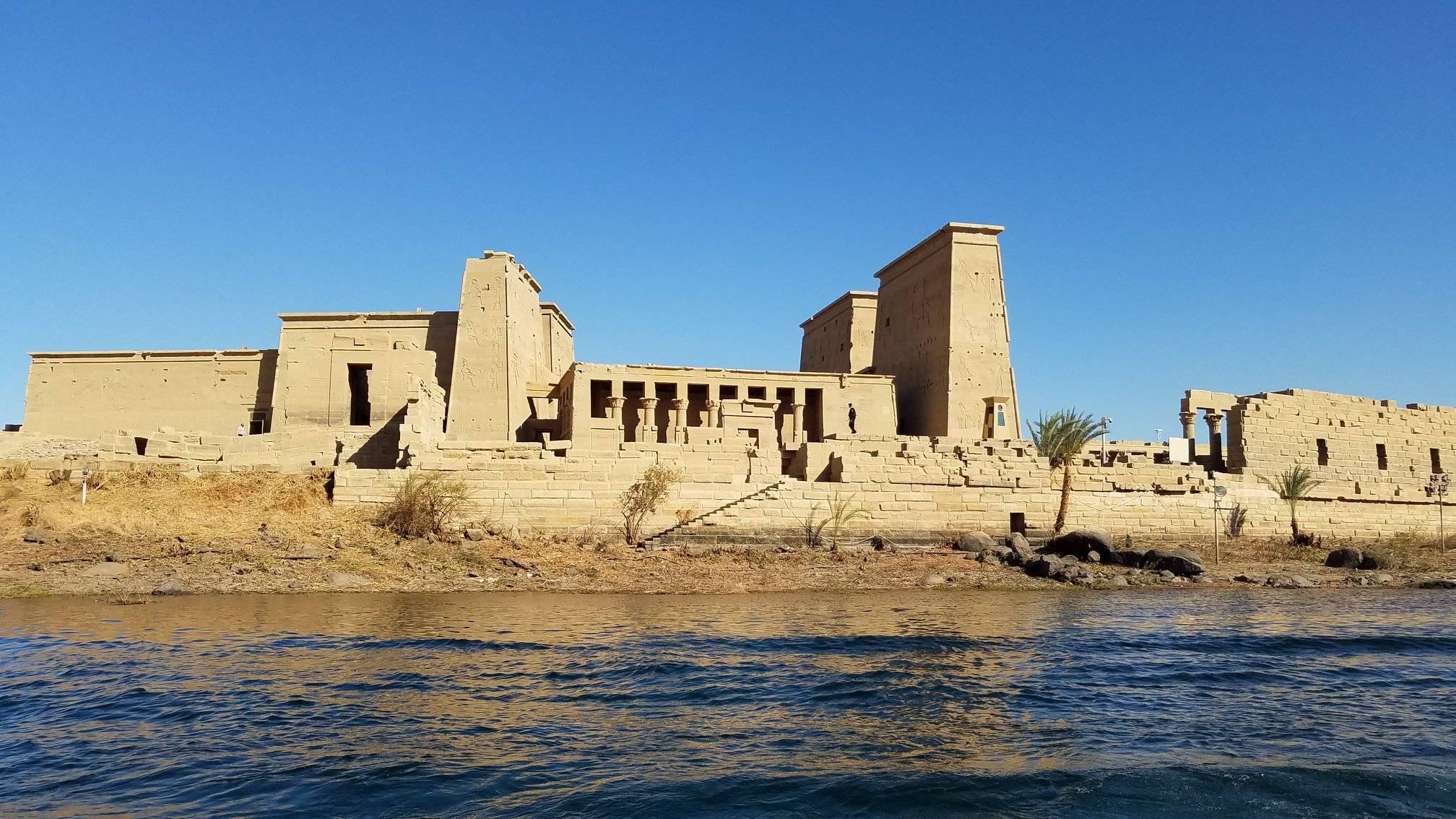 Set sail on the majestic Nile River between Aswan and Luxor on a riverboat. Along this route you will come across High Dam, Granite Quarries, the Temple of Philae,, Kitchener's Island Botanical Garden, Agha Khan Mausoleum, Kom Ombo temple, and the Temple of Sobek and Haroeris.
Interesting fact: Upper Egypt is land upstream, or to the south and Lower Egypt is land downstream, or to the north. The Nile is only one of two rivers in the world that flow south to north and is the longest river in the world at 4,132 miles.
Philae is an island in the reservoir of the Aswan Low Dam and where the complex initially was built until it was flooded by the dam several times. It was then deconstructed block by block and moved to the nearby Agilkia Island as part of a UNESCO protection project. The main temple at Philae is dedicated to the goddess Isis and was constructed beginning in the Pharaonic era through the Greek, Roman, and Byzantine periods with each ruler making their own additions.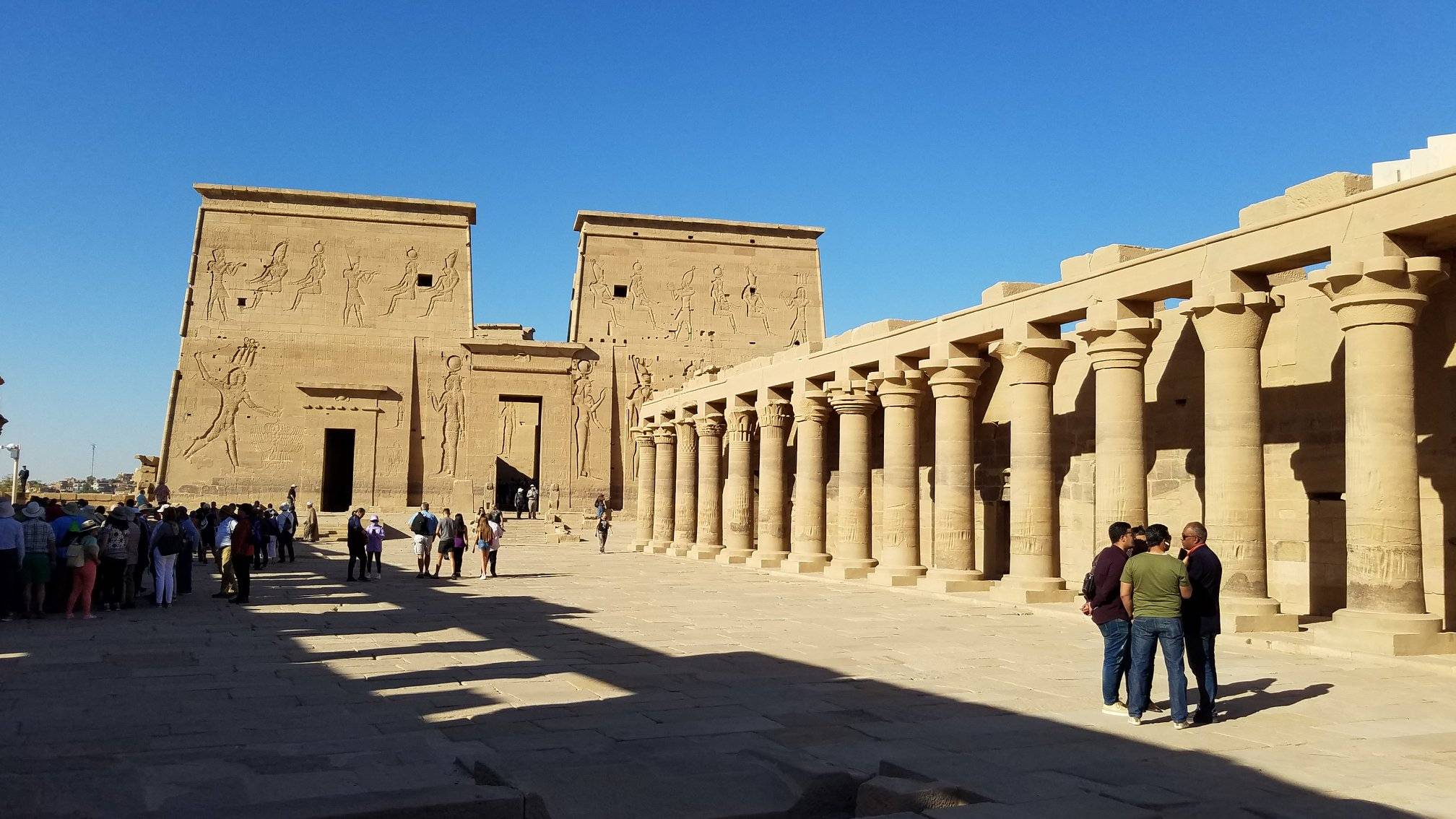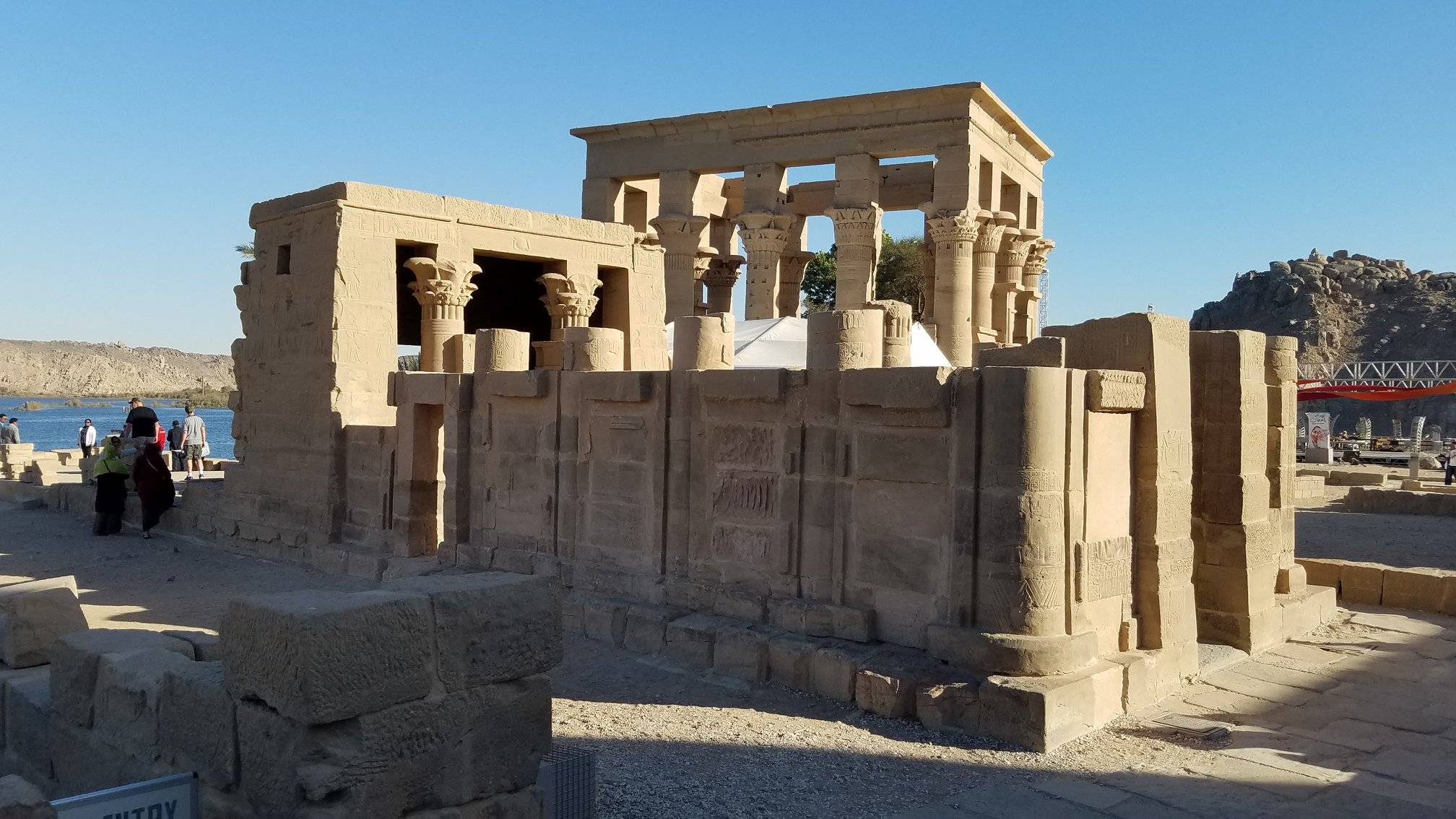 Along the bank of the river, sits the relatively tiny Kiosk of Trajan. It dates back to the Roman Imperial period and was left unfinished.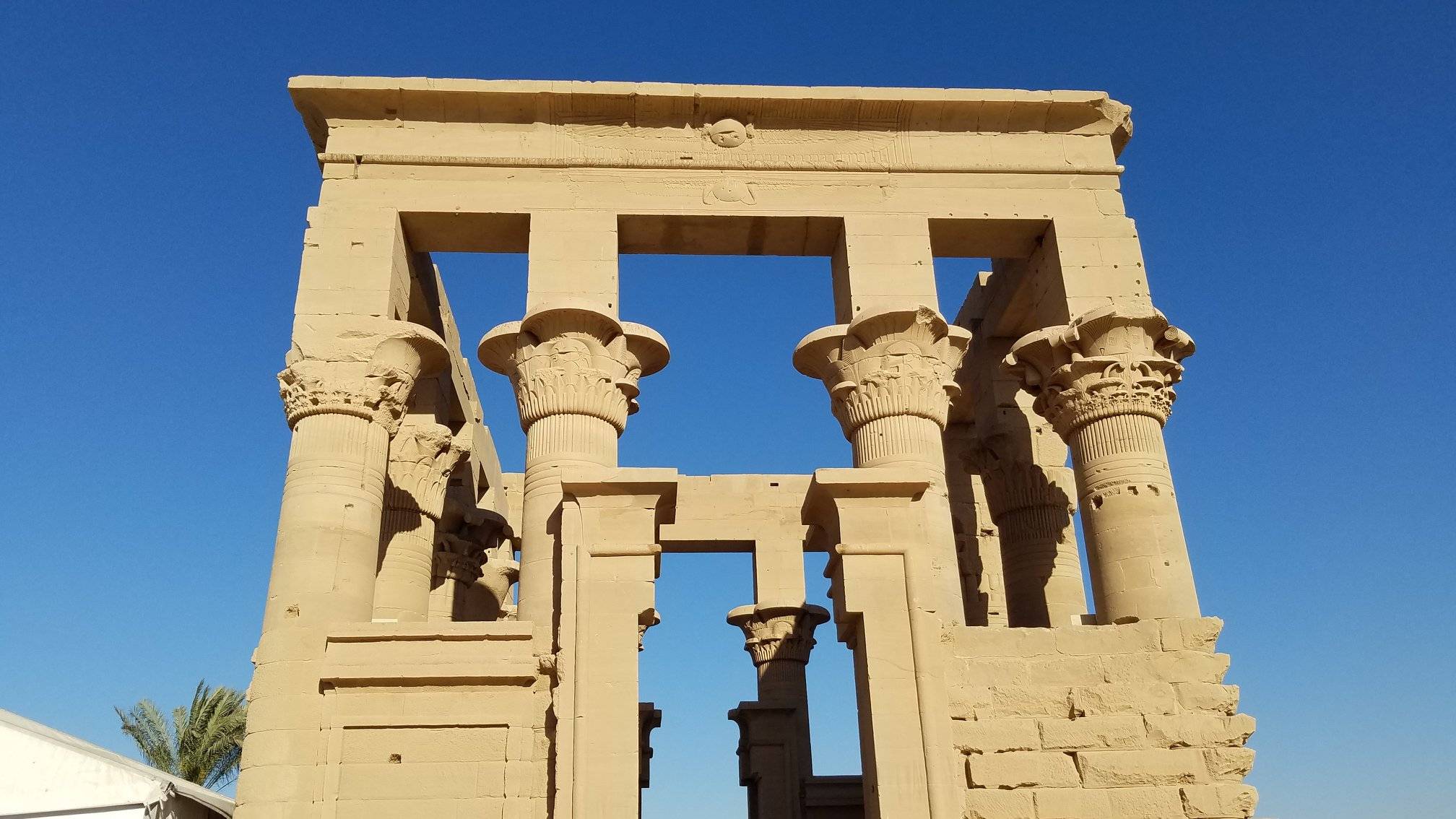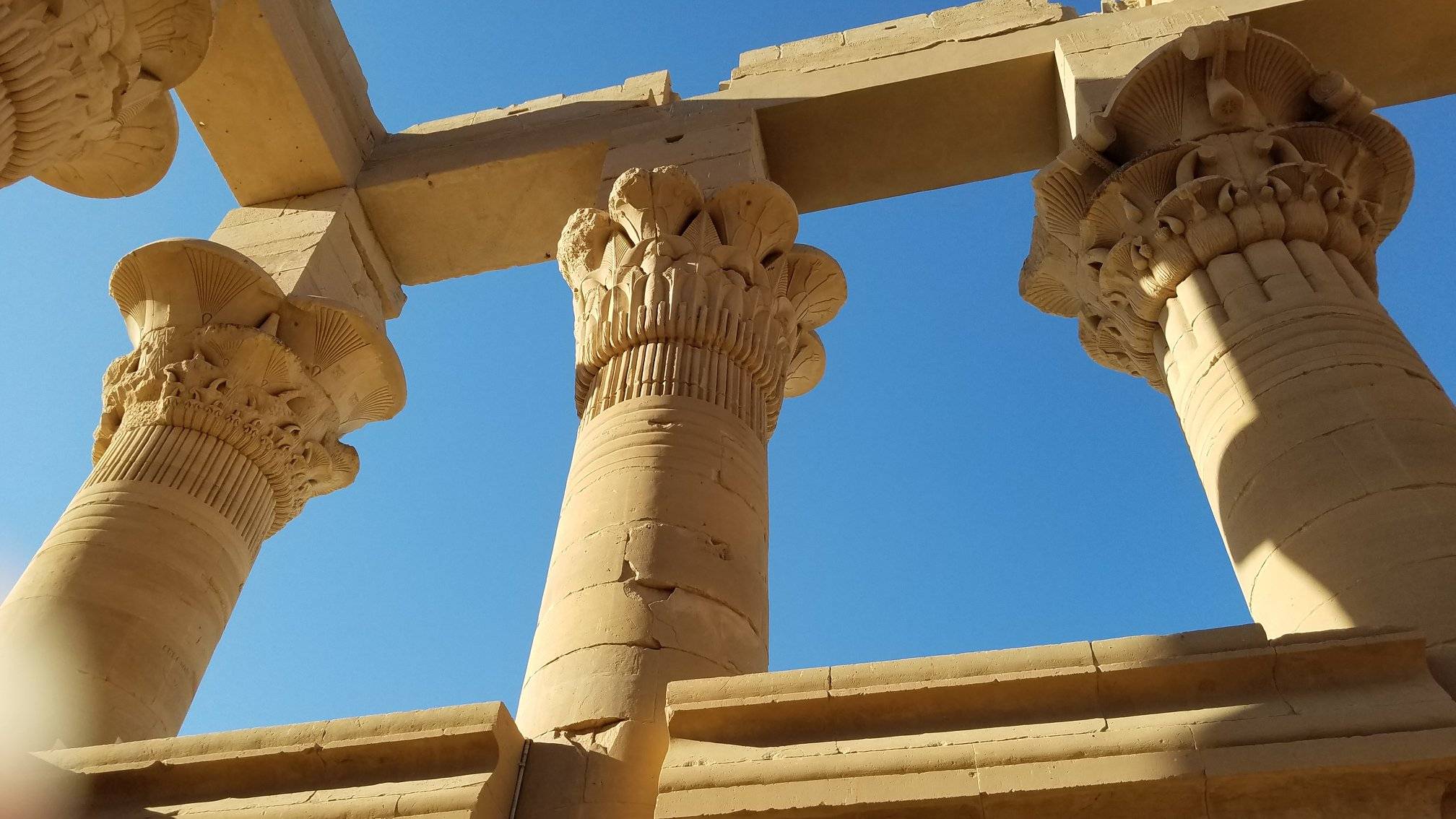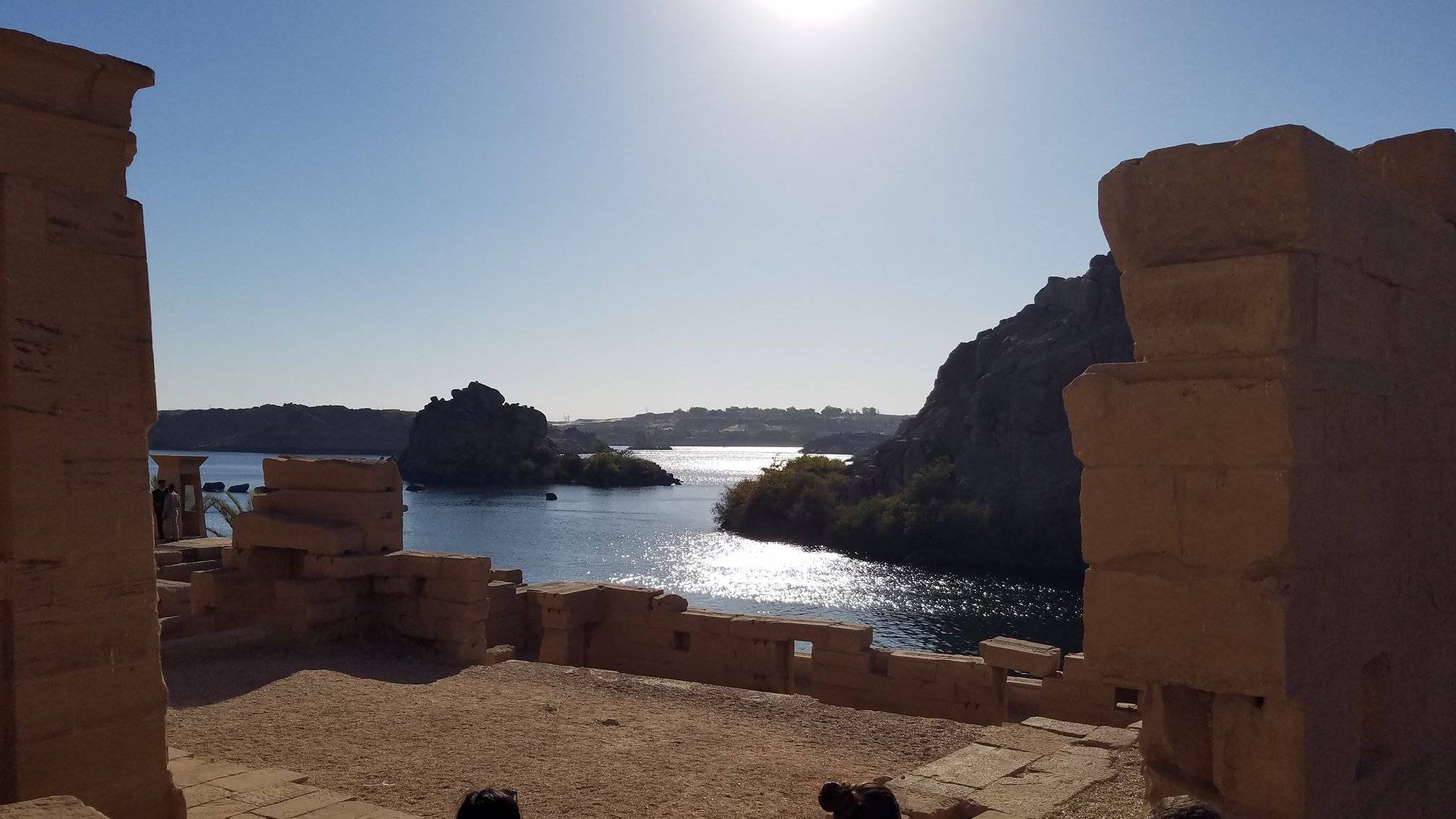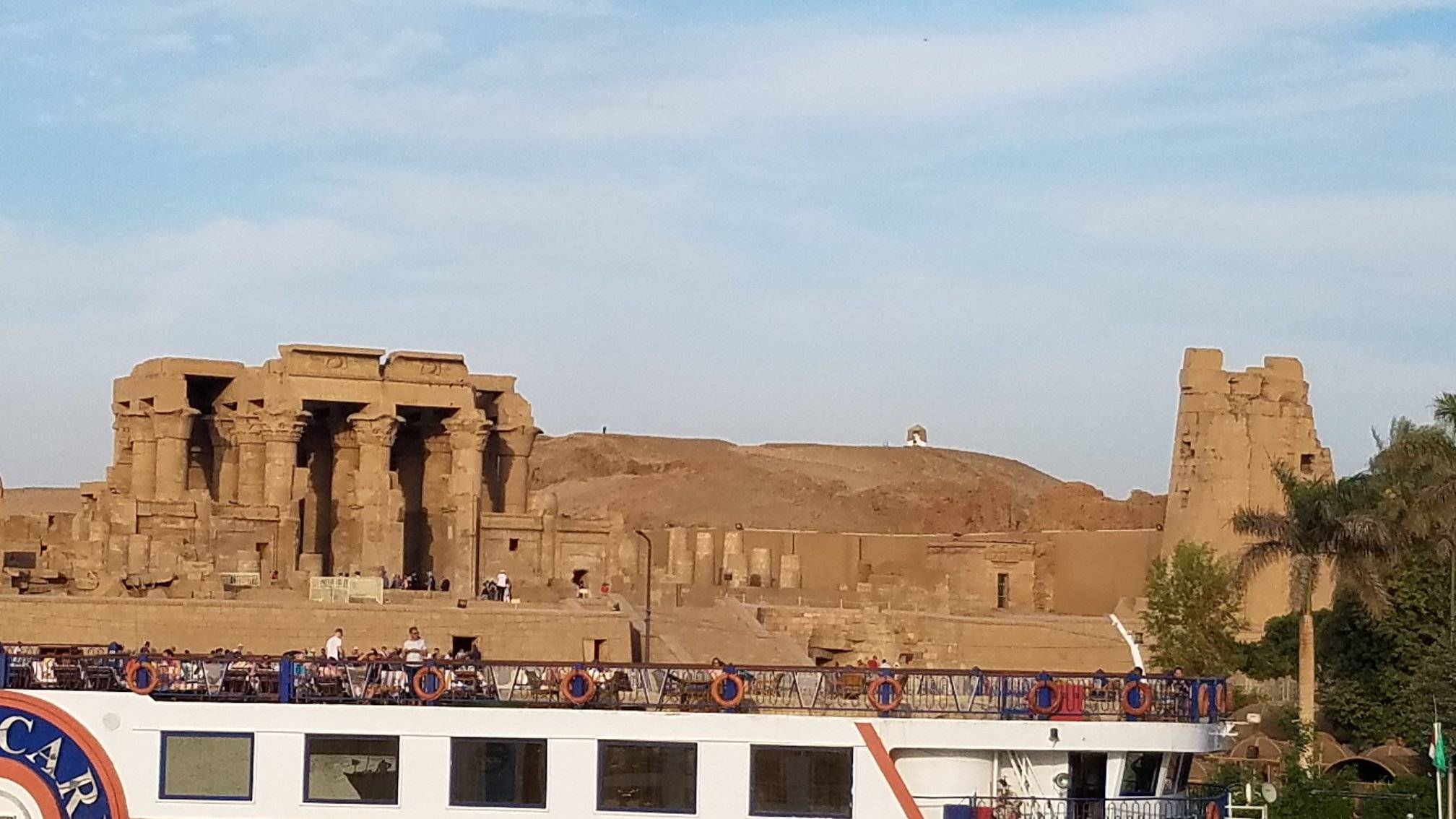 The magnificent Kom Ombo double temple overlooking the Nile River, features two separate temples, one for the crocodile-headed God Sobek, and one for the falcon-headed God Haroeris. The temple has two entrances, two courts, two colonnades, two Hypostyle halls and two sanctuaries, one side for each god.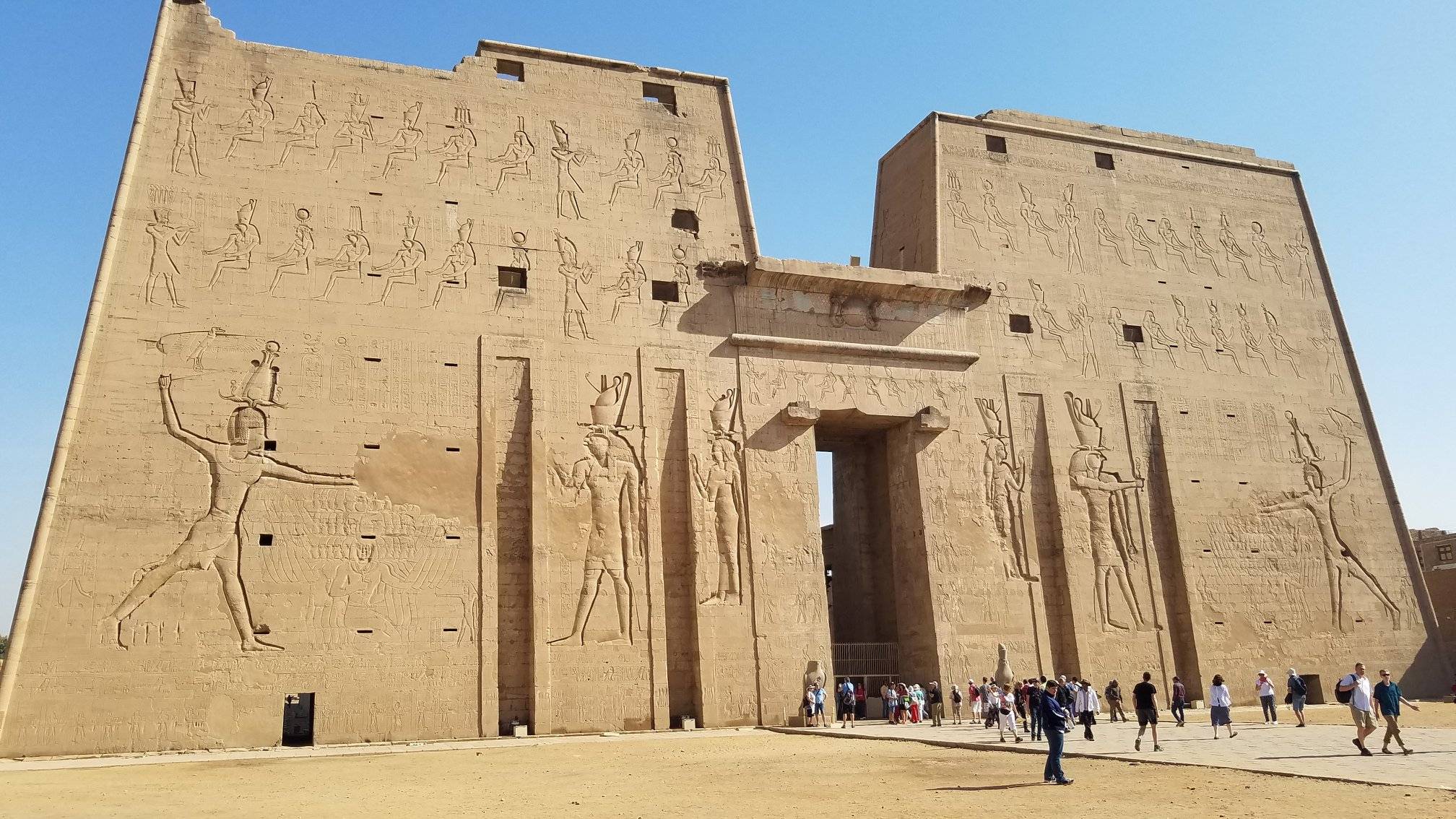 The second largest temple in Egypt is dedicated to Horus - the Falcon god. It is well-preserved compared to the rest of the temples with the highest pylon, a colonnaded courtyard, a roofed hypostyle hall, and very detailed walls of hieroglyphs. It took near 200 years to build!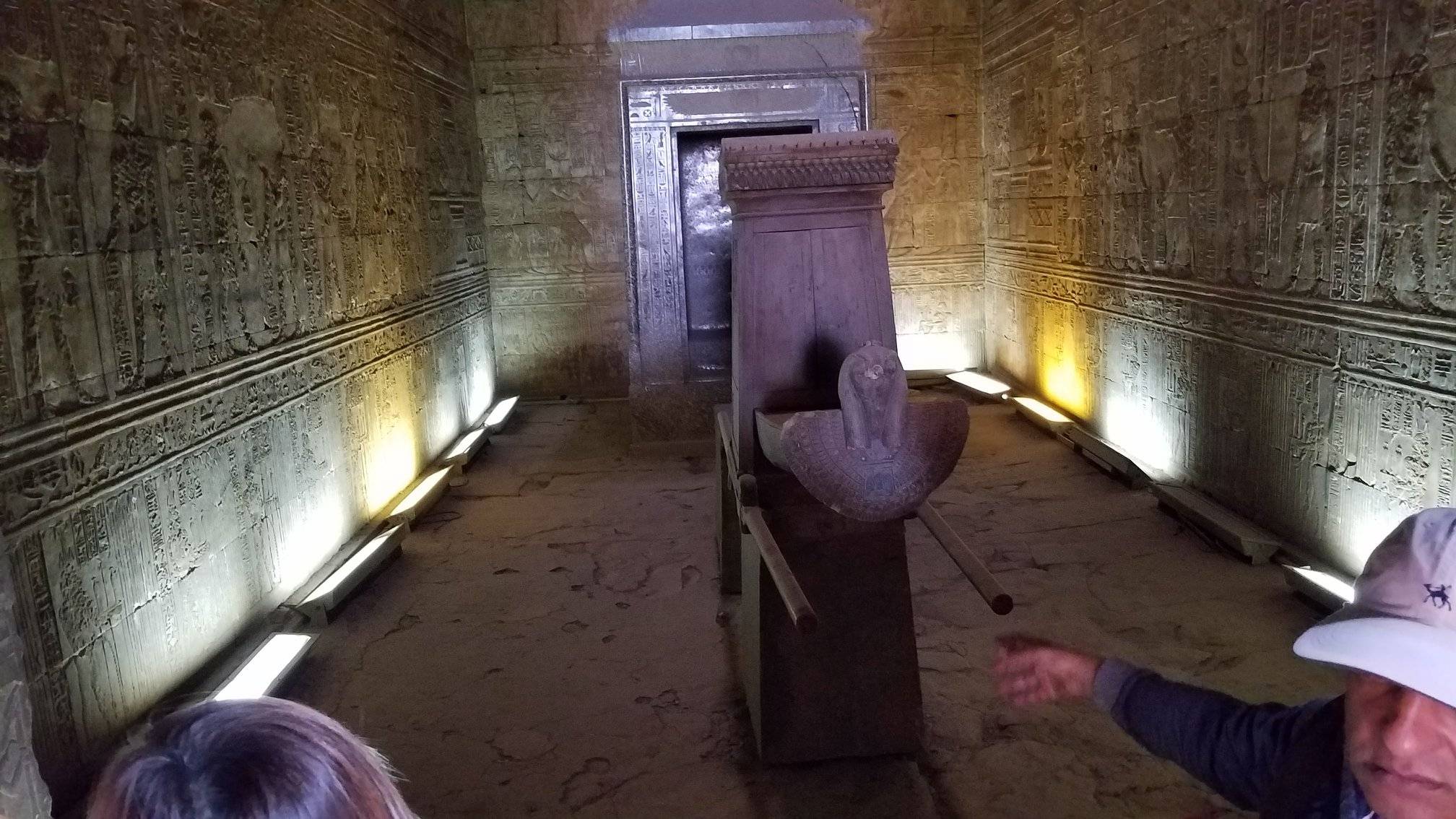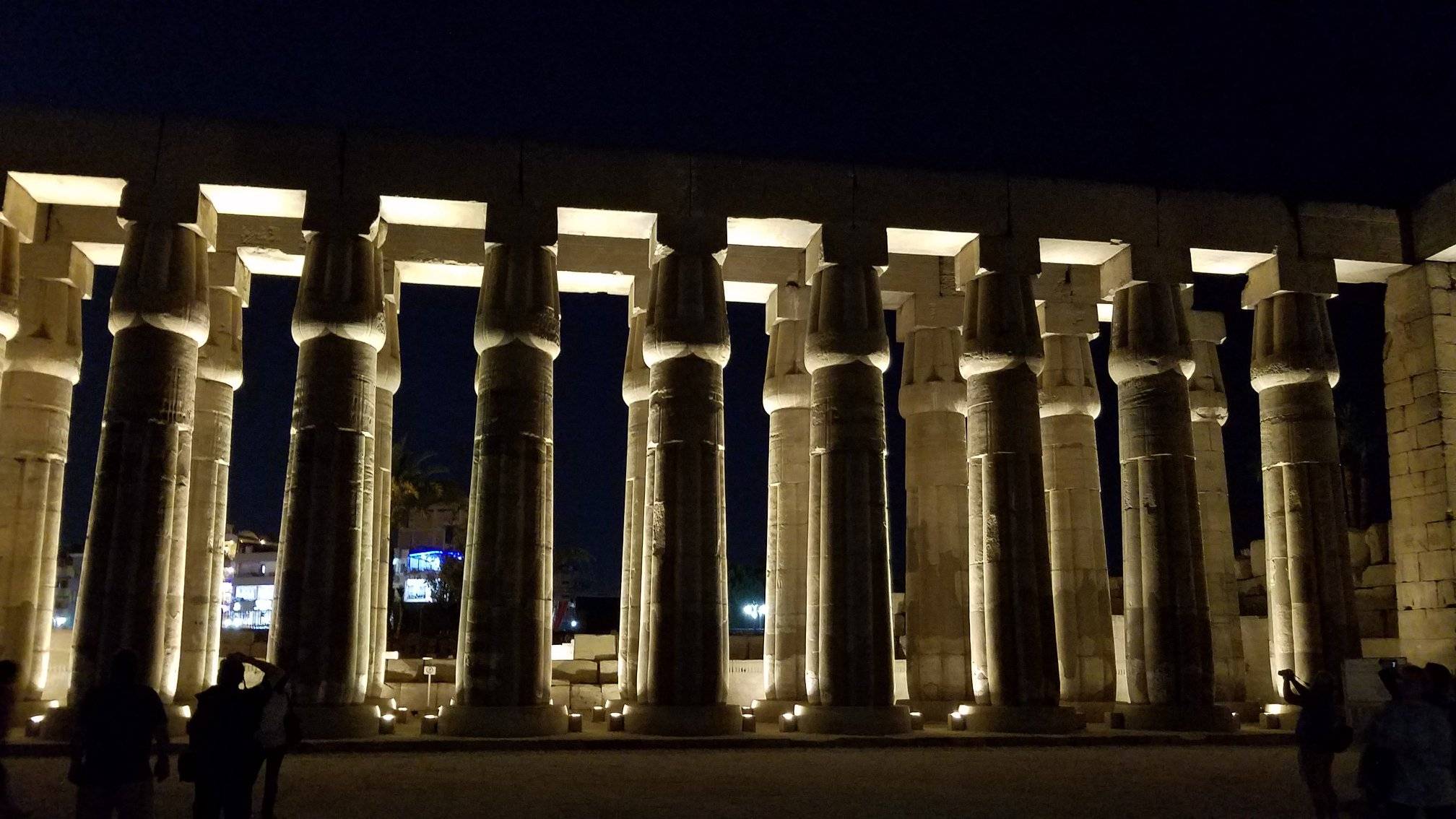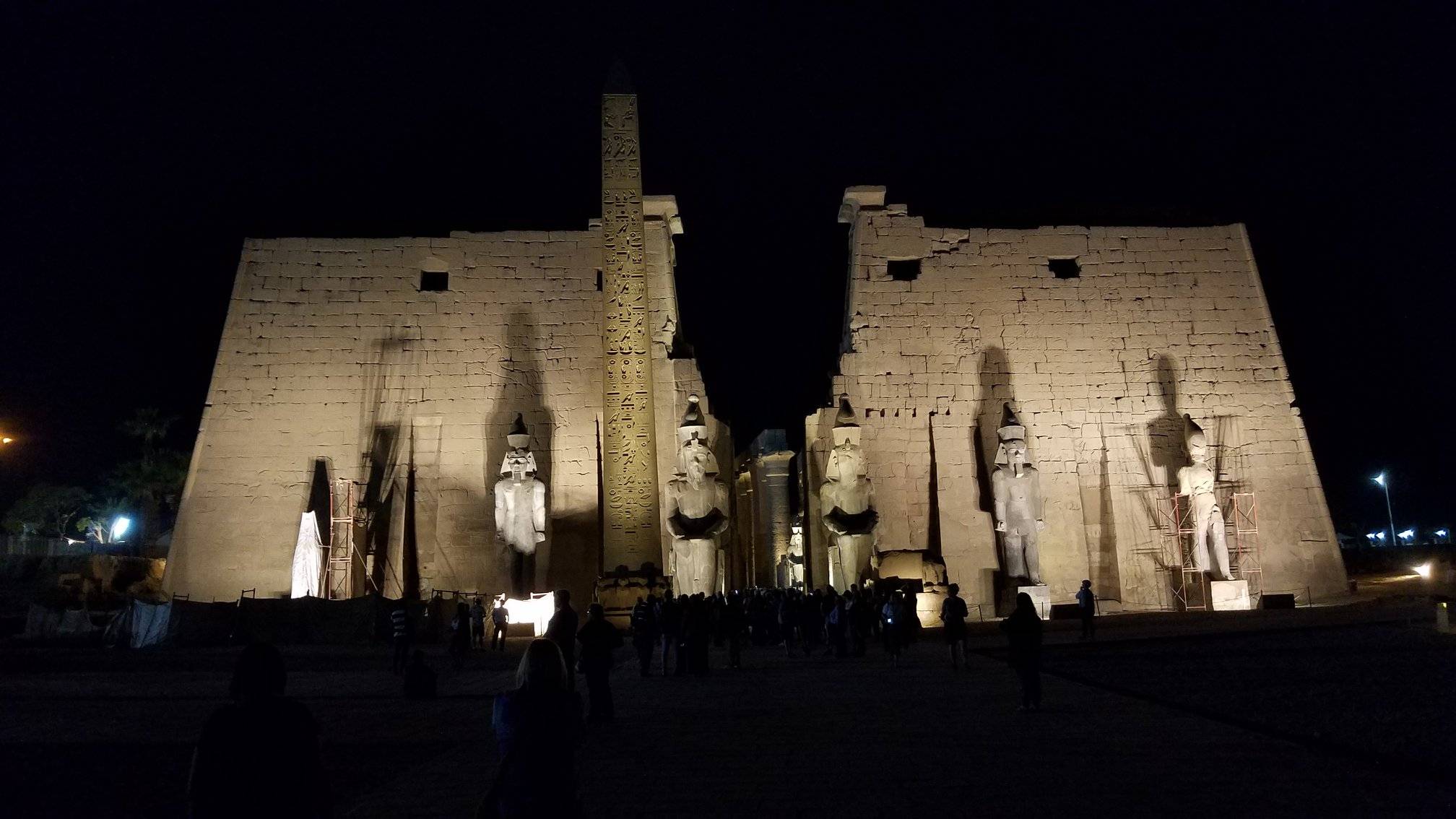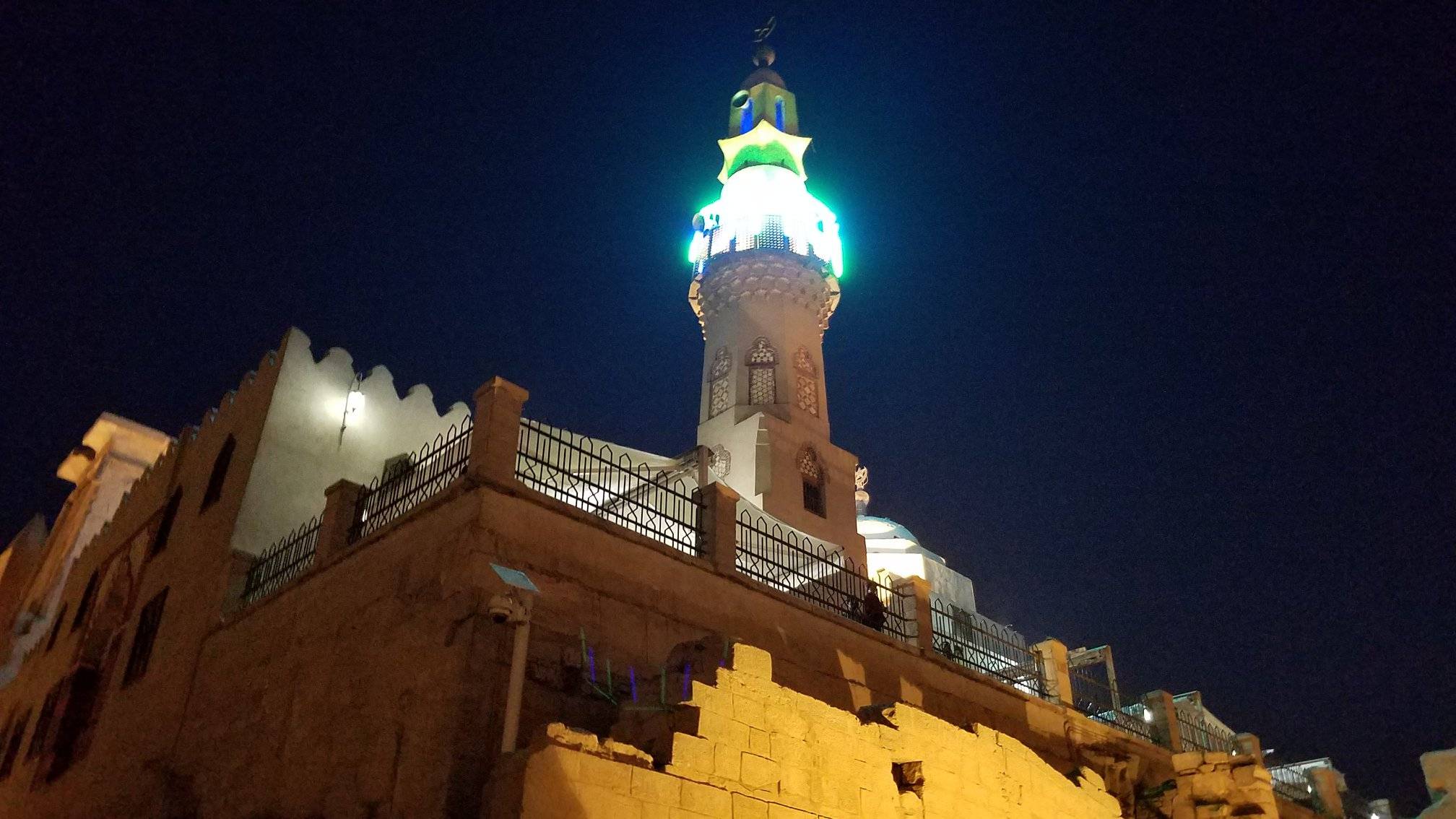 Temple of Queen Hatshepsut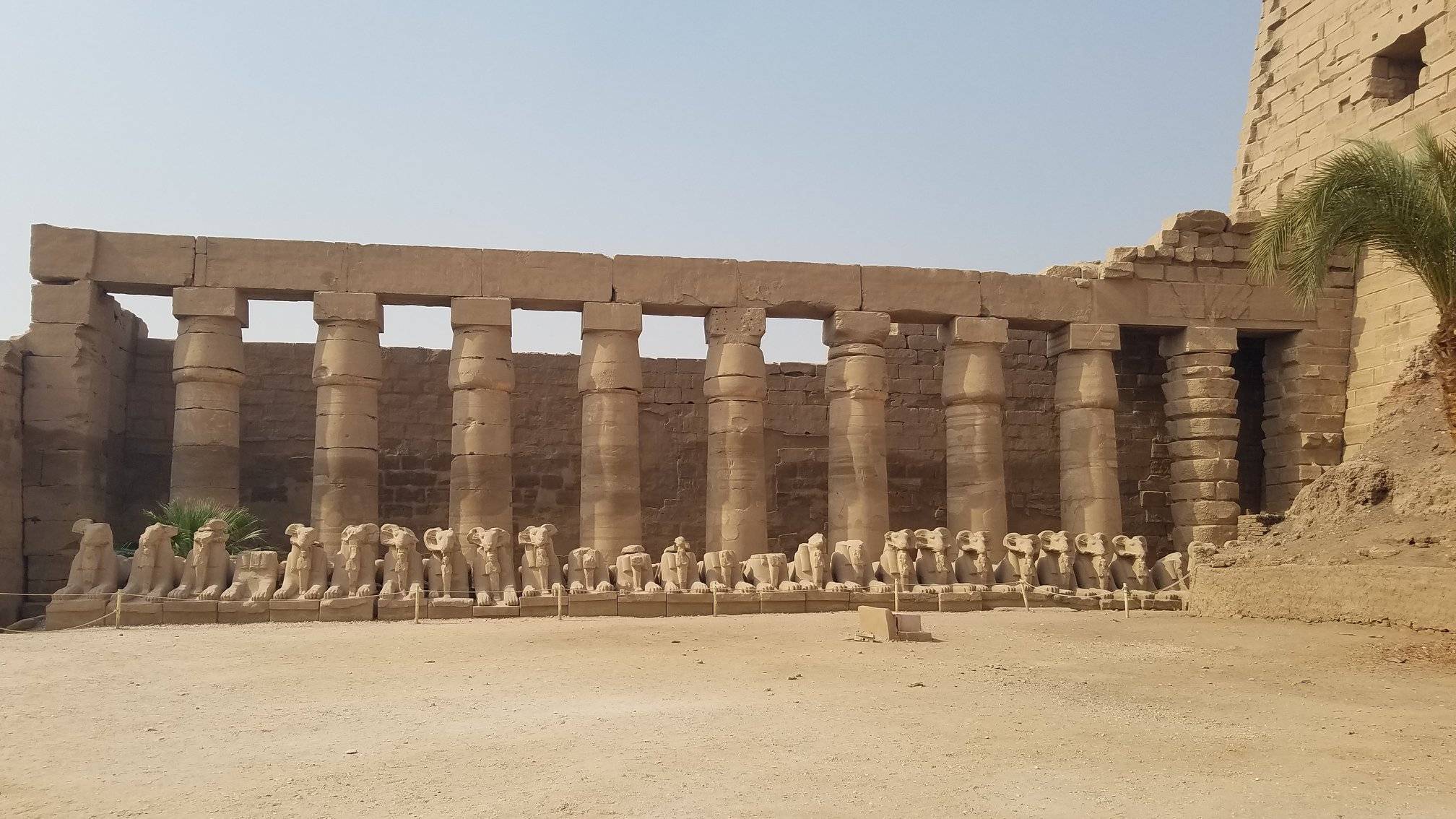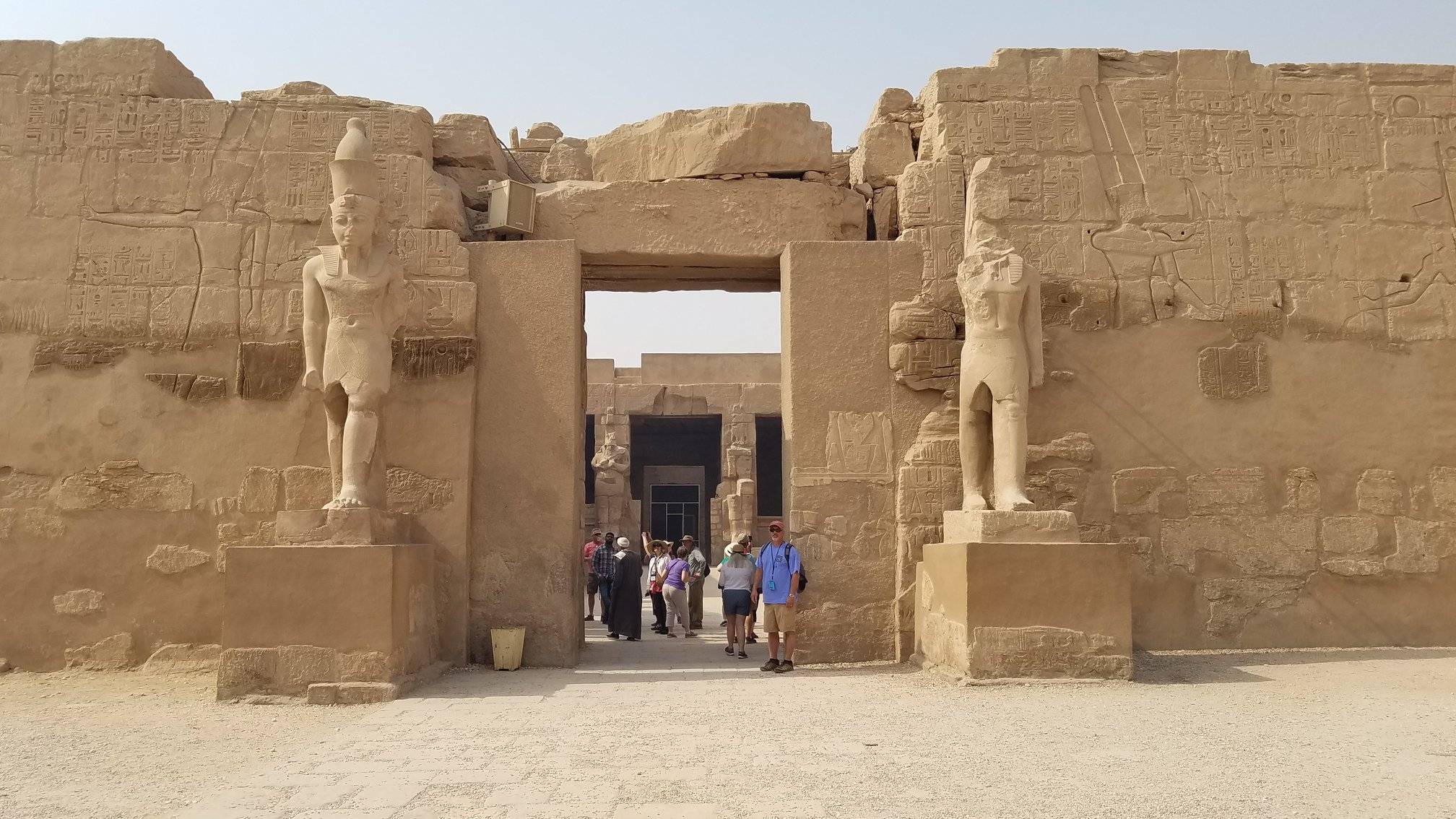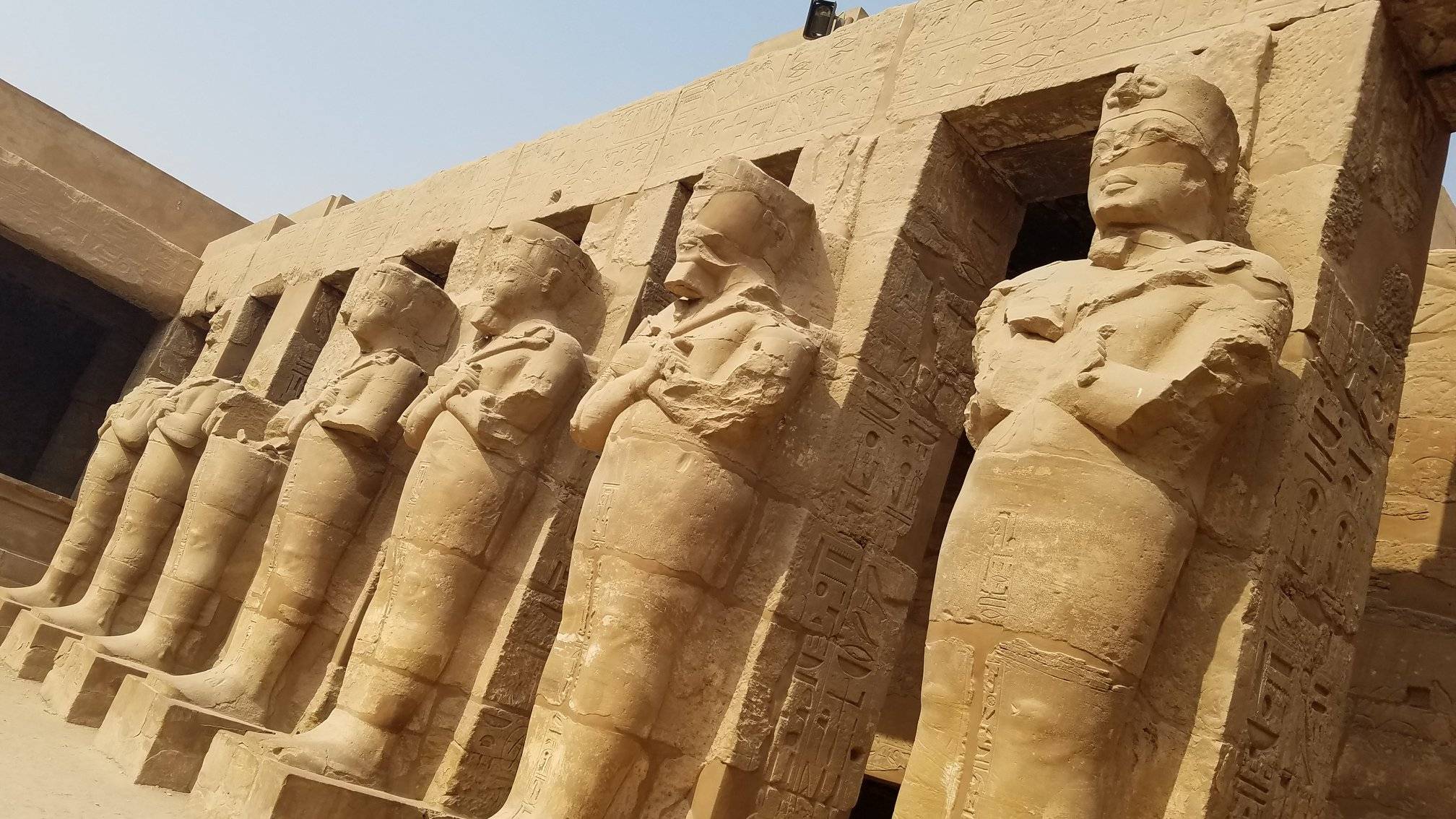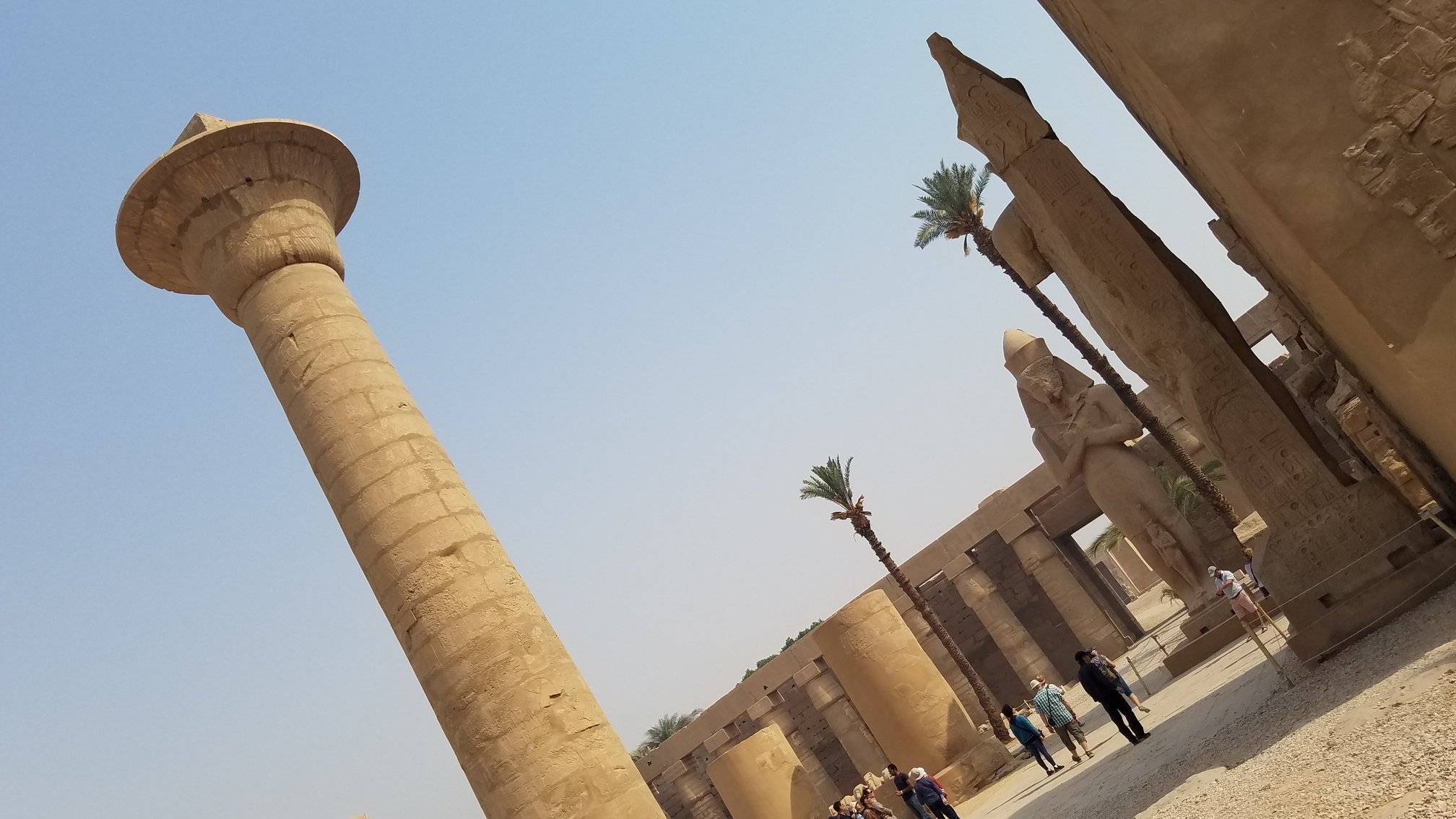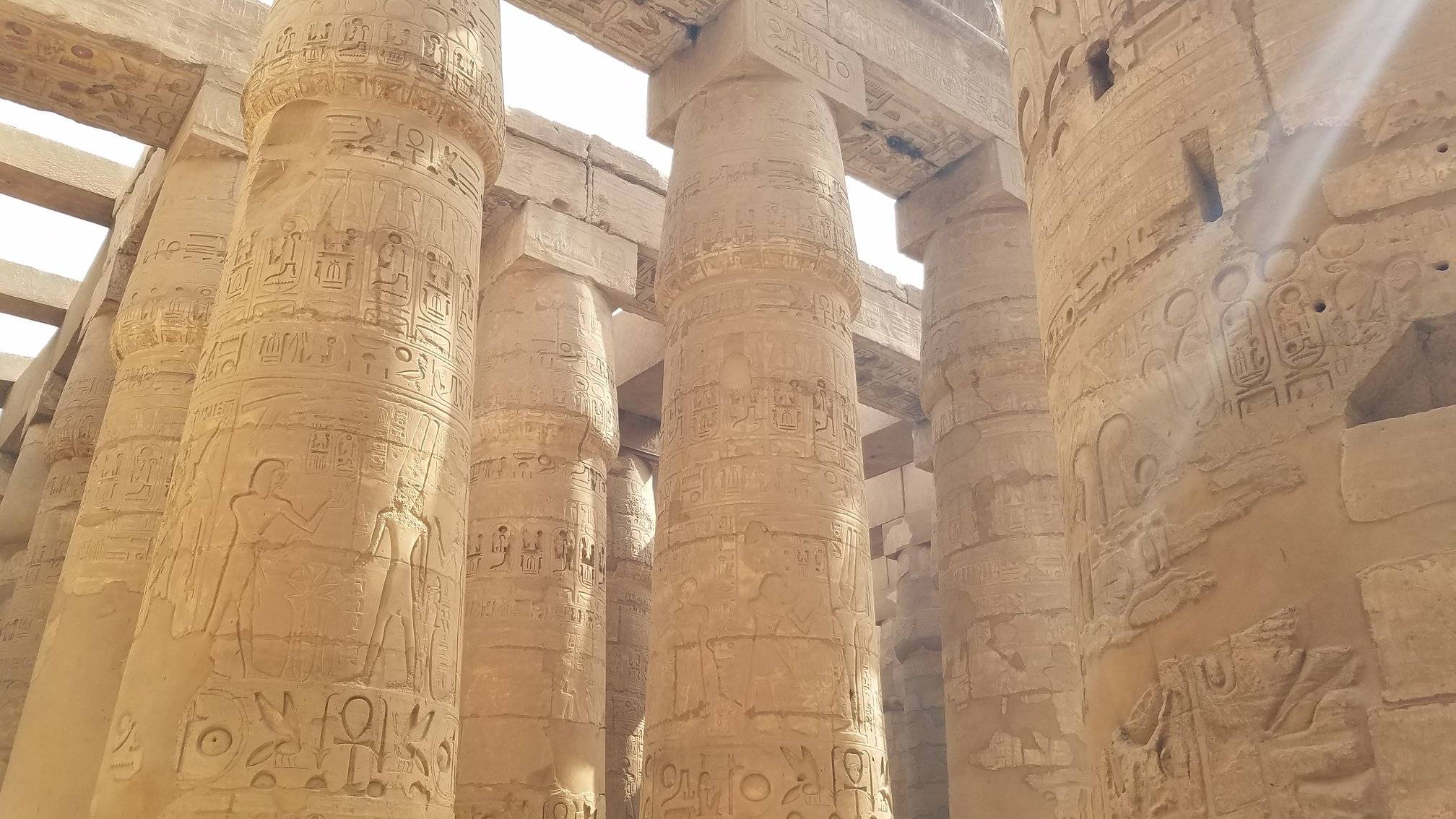 The Temple of Queen Hatshepsut, also known as Djeser-Djeseru is a mortuary temple in Upper Egypt. Hatshepsut was one of the first female Pharaohs of Egypt and her temple is the highlight of a complex of 3 mortuary temples known as Deir el-Bahari, which was built at the bottom of a steep cliff.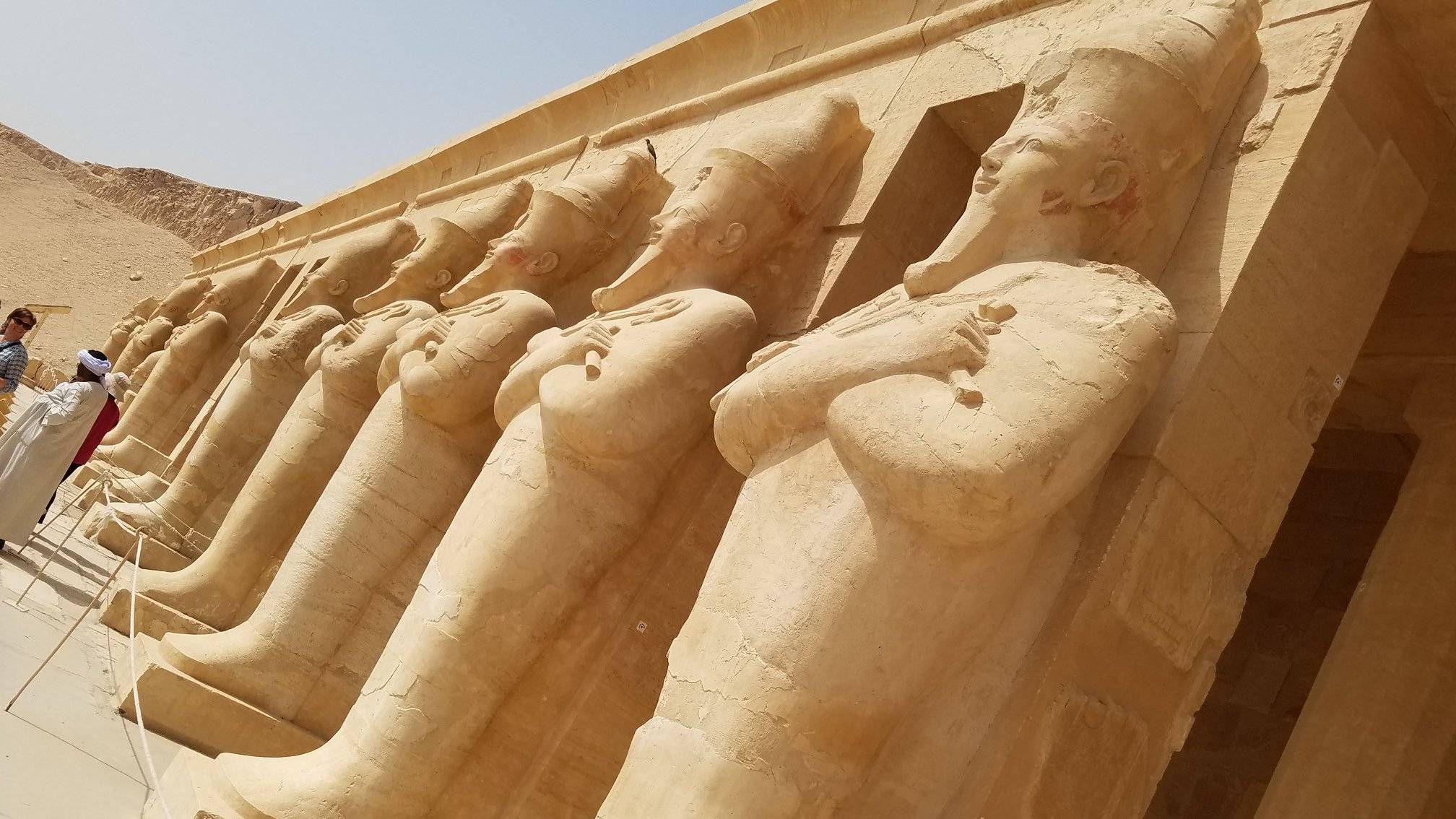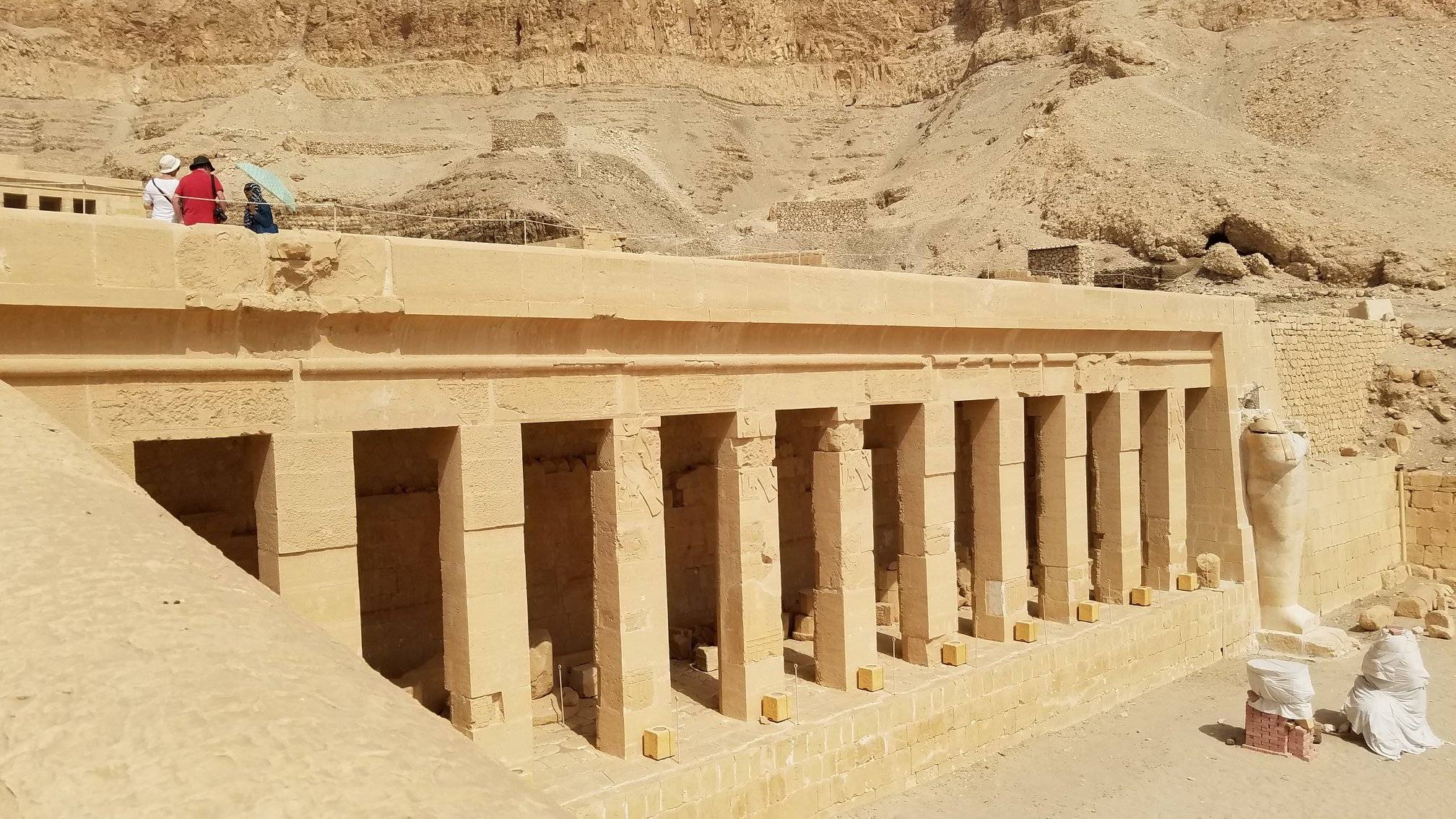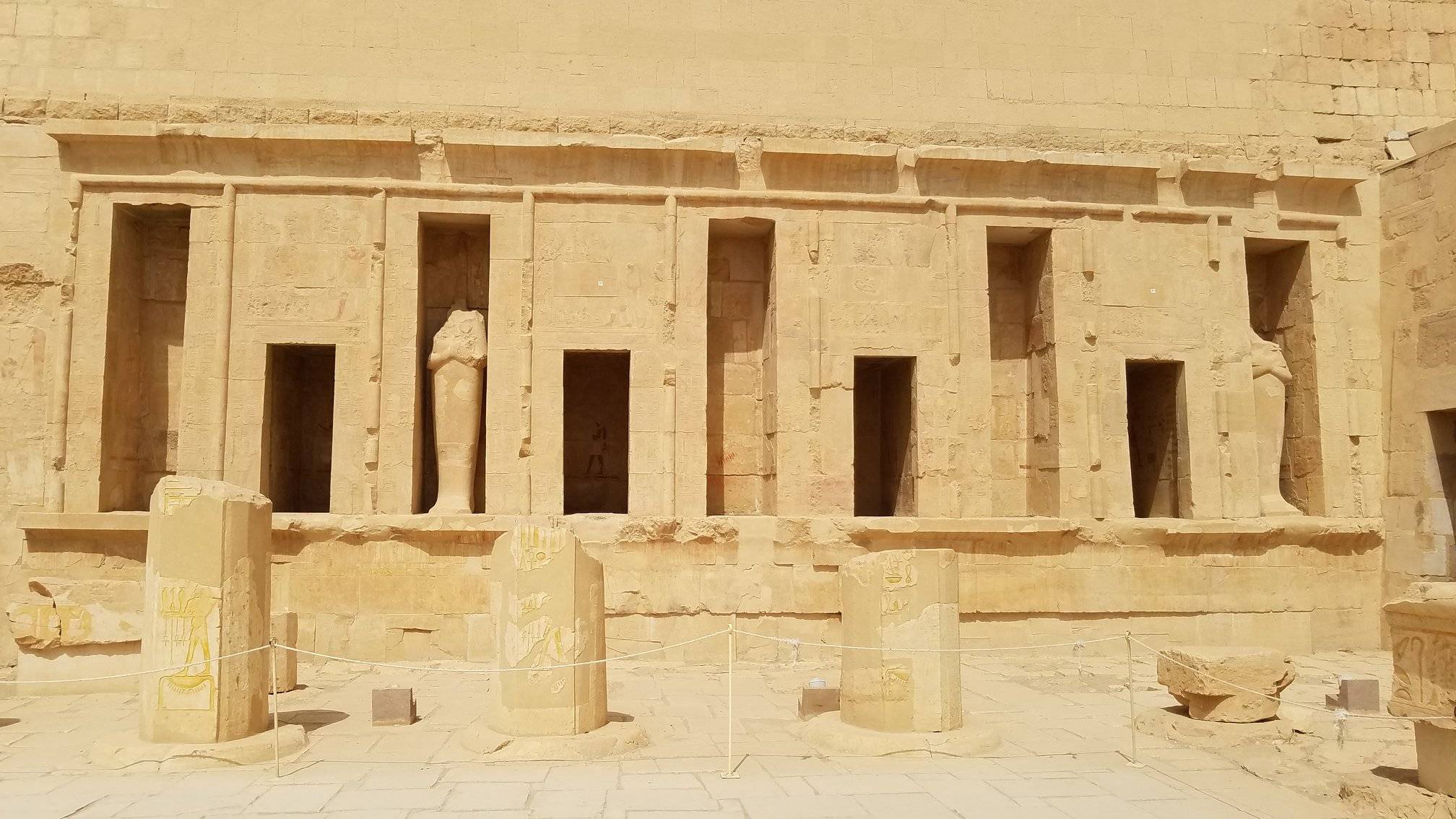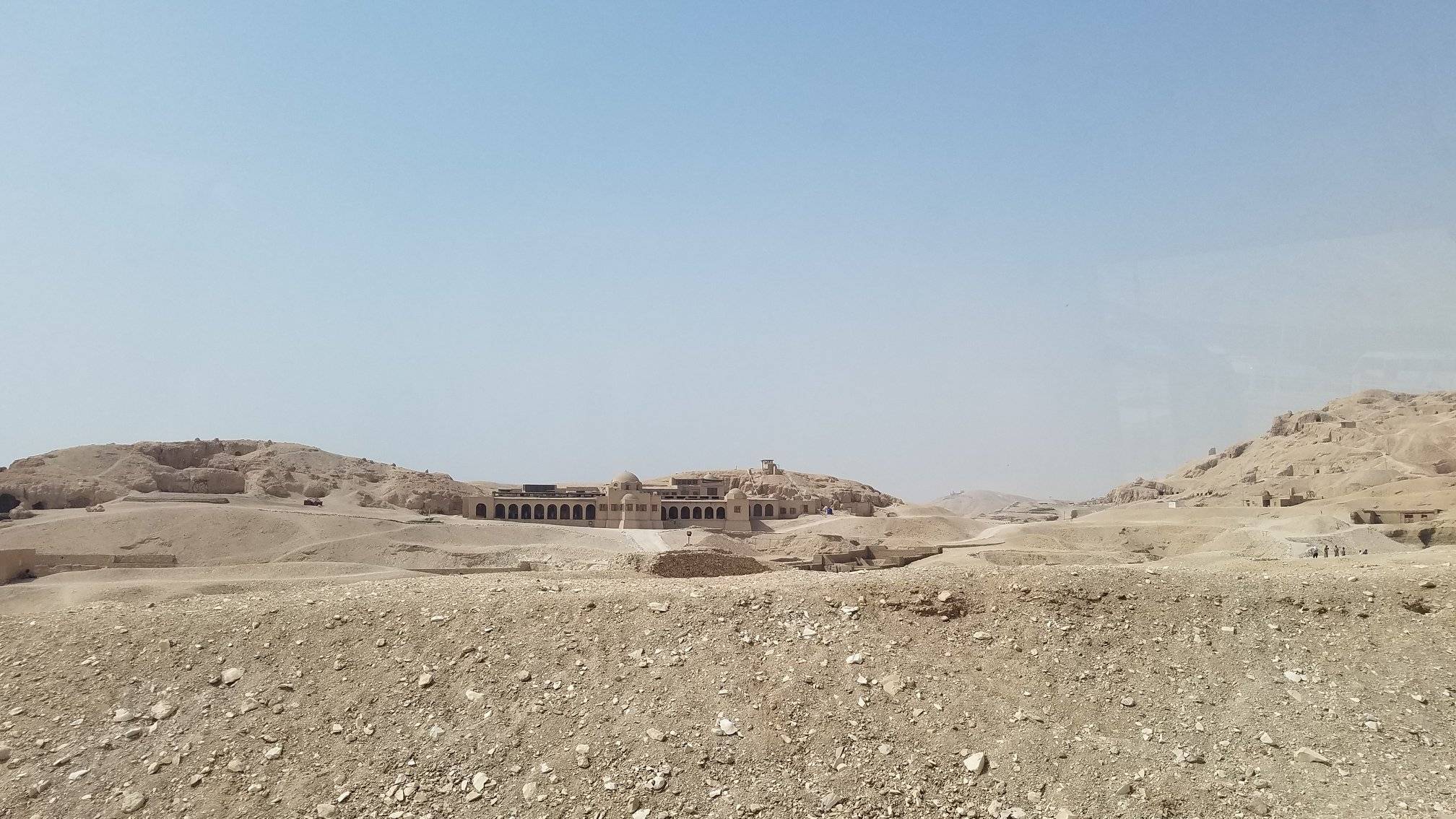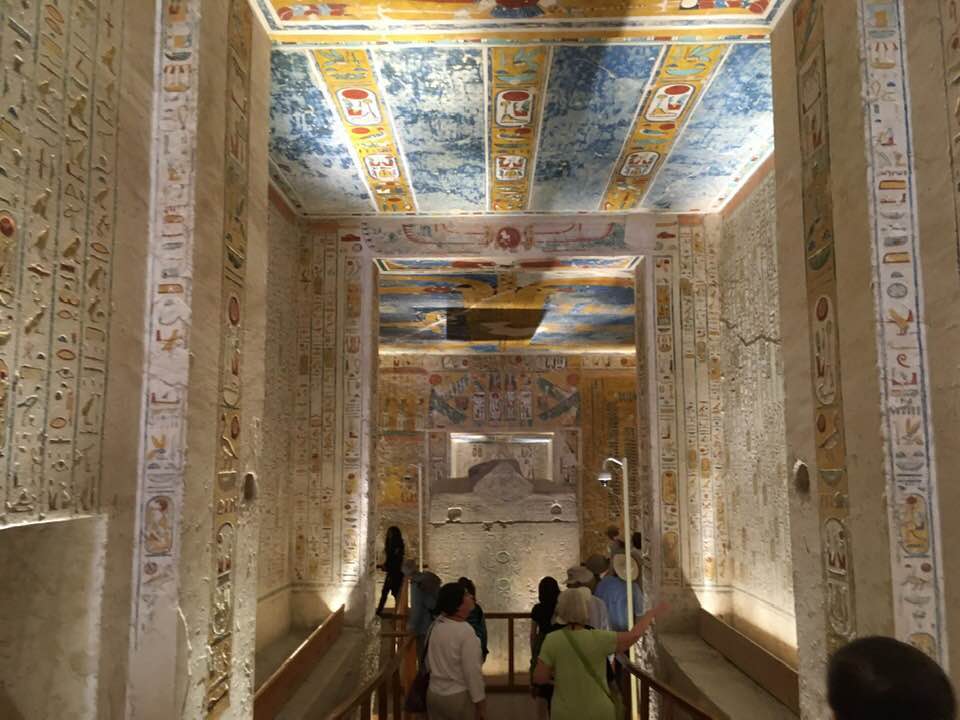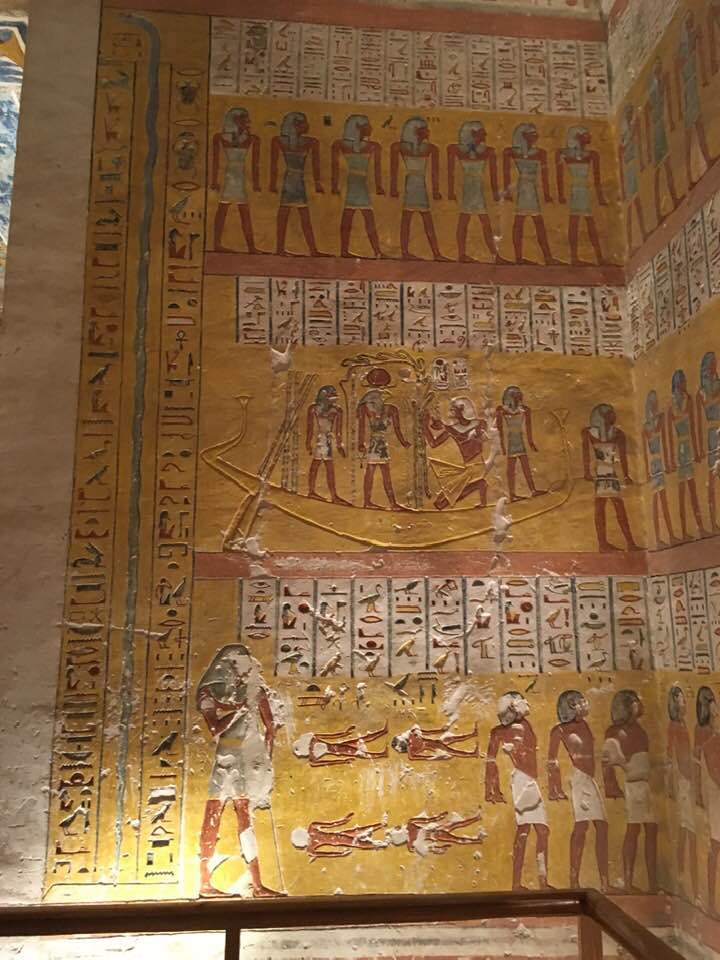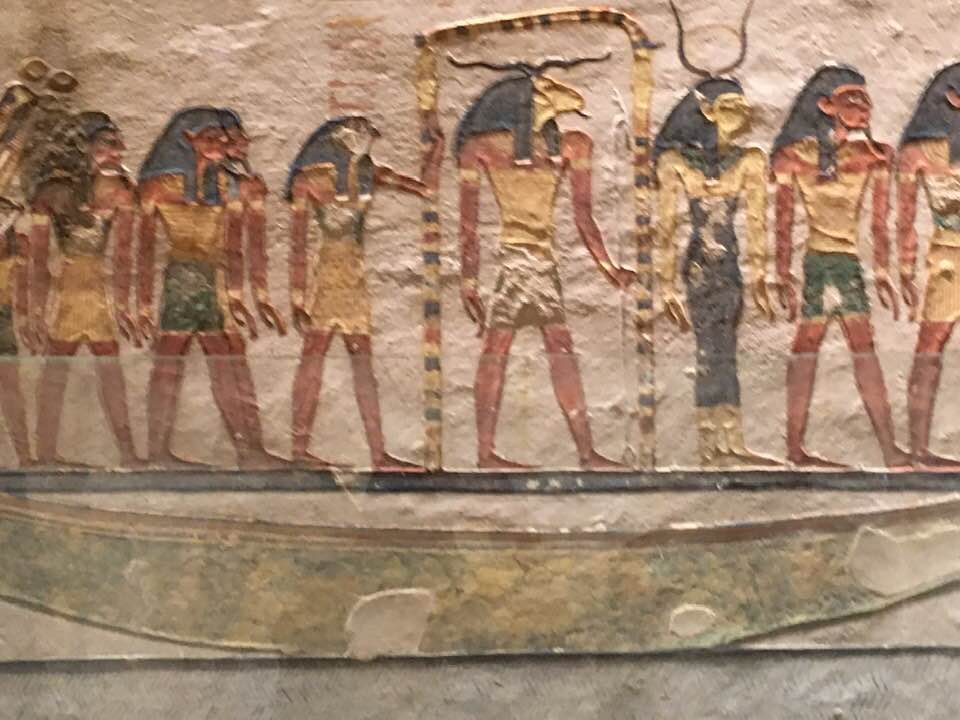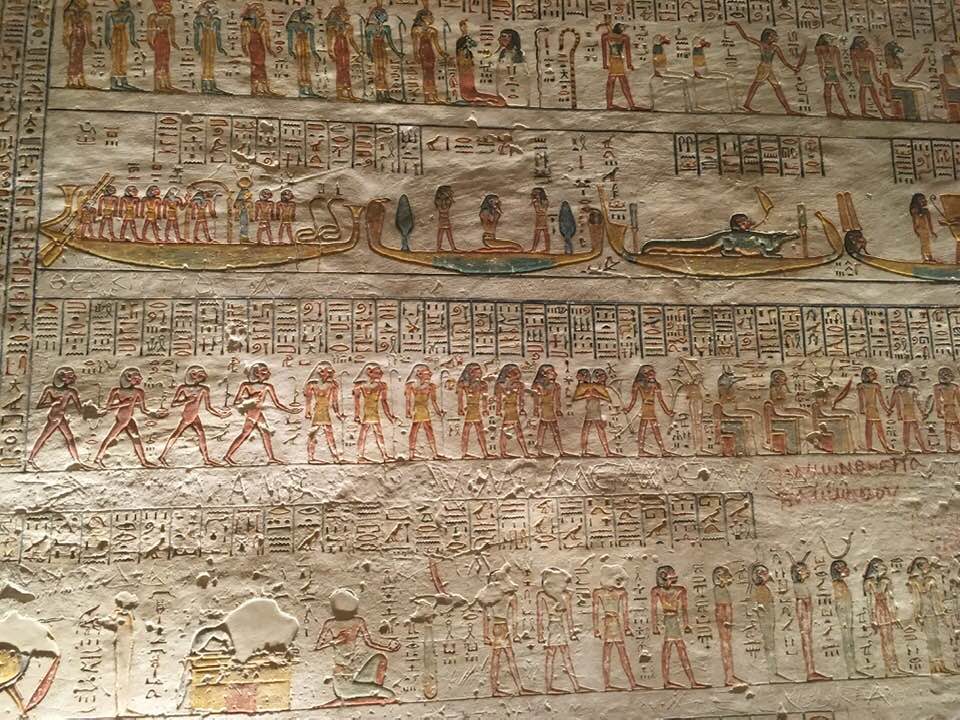 The Valley of the Kings is a collection of tombs as a royal burial ground for pharaohs such as Tutankhamun, Seti I, and Ramses II, as well as queens, high priests, and other elites of the 18th, 19th, and 20th dynasties.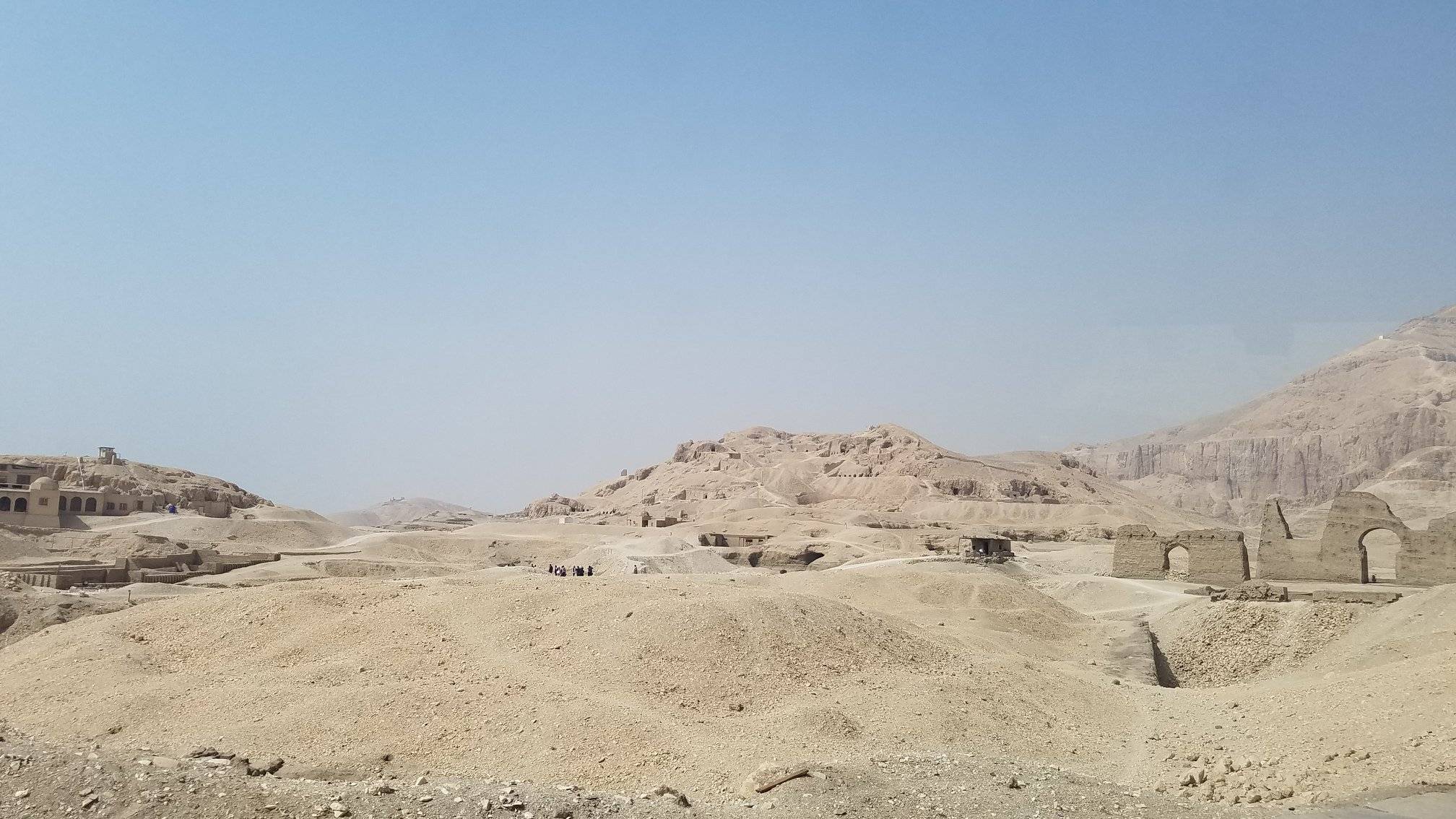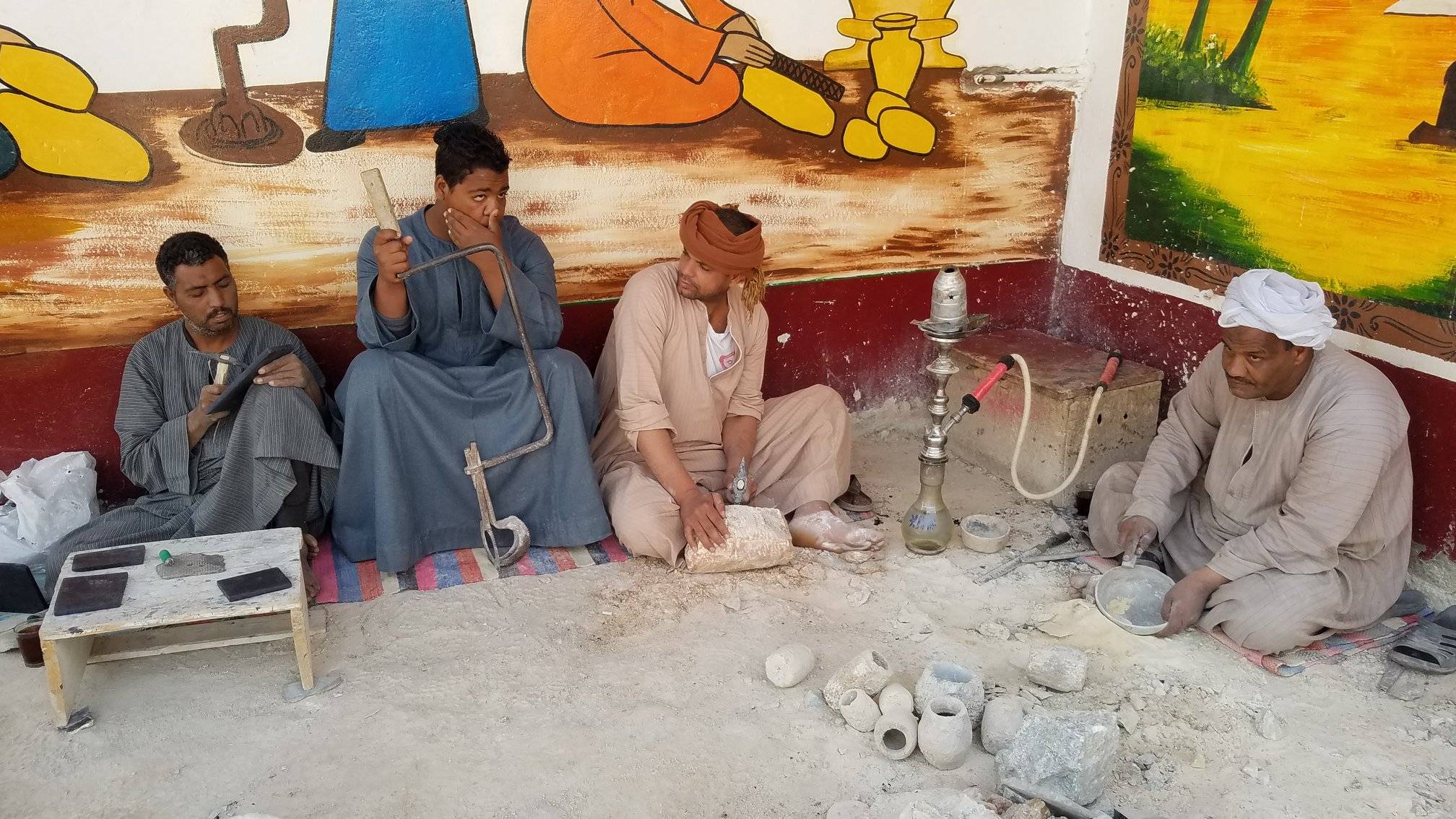 The streets and markets were bustling, crowded and chaotic with haranguing souvenir hawkers leaving you feel like no good deed goes unpunished, no favor left uncompensated. The streets were shared by horse drawn buggies, donkey carts, 3 wheeled covered motorcycle taxis, motorcycles and cars on dung-splattered roads.
We observed people turning alabaster into vases, papyrus into paper, cotton, silk and wool into handmade intricate rugs that can take up to 5 years to complete.
We were constantly surrounded by government appointed security, police, military, checkpoints armed with uzi's, assault rifles and automatic weapons, bomb squad inspections and metal detector entrances to tourist sites and hotels.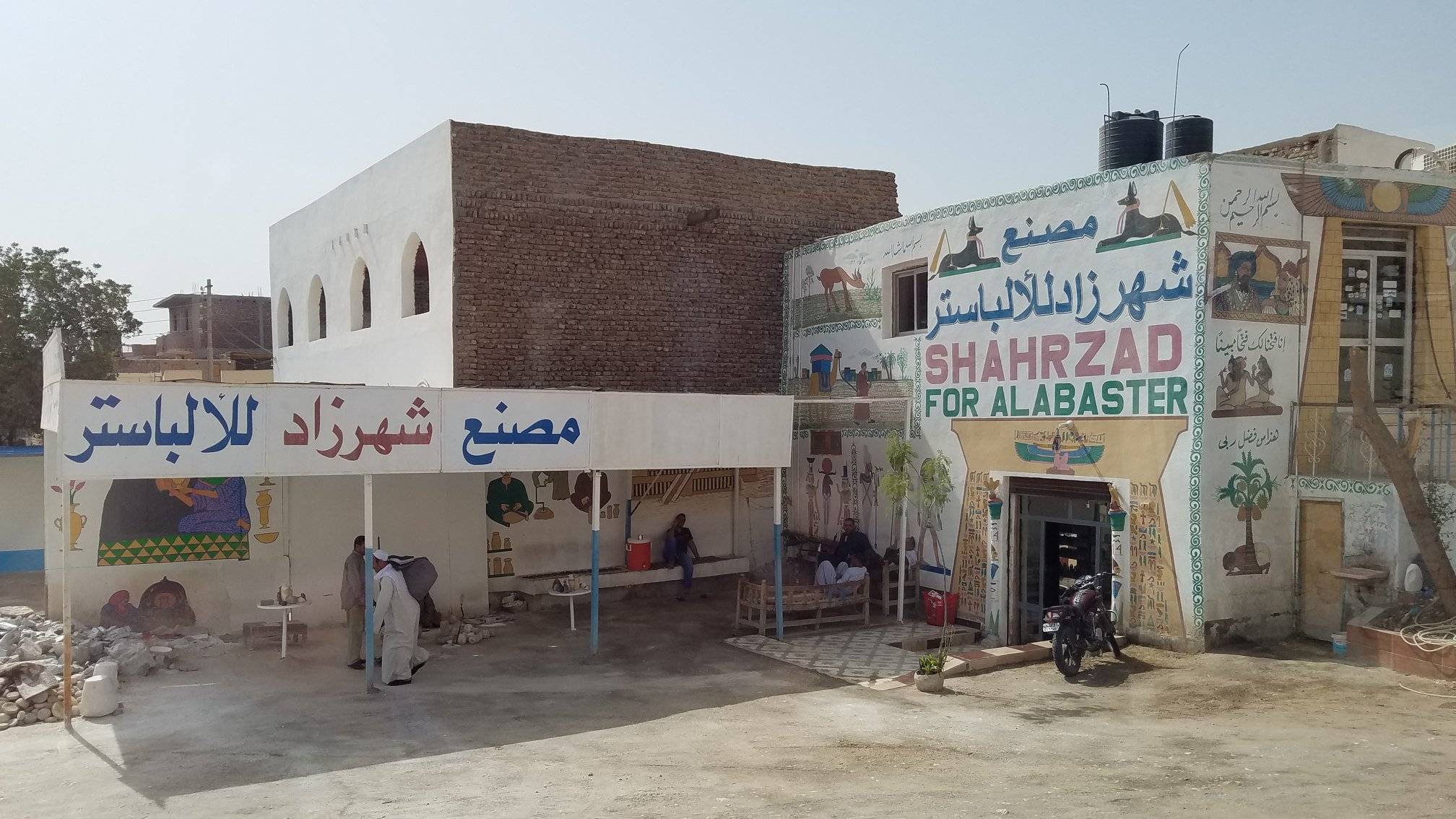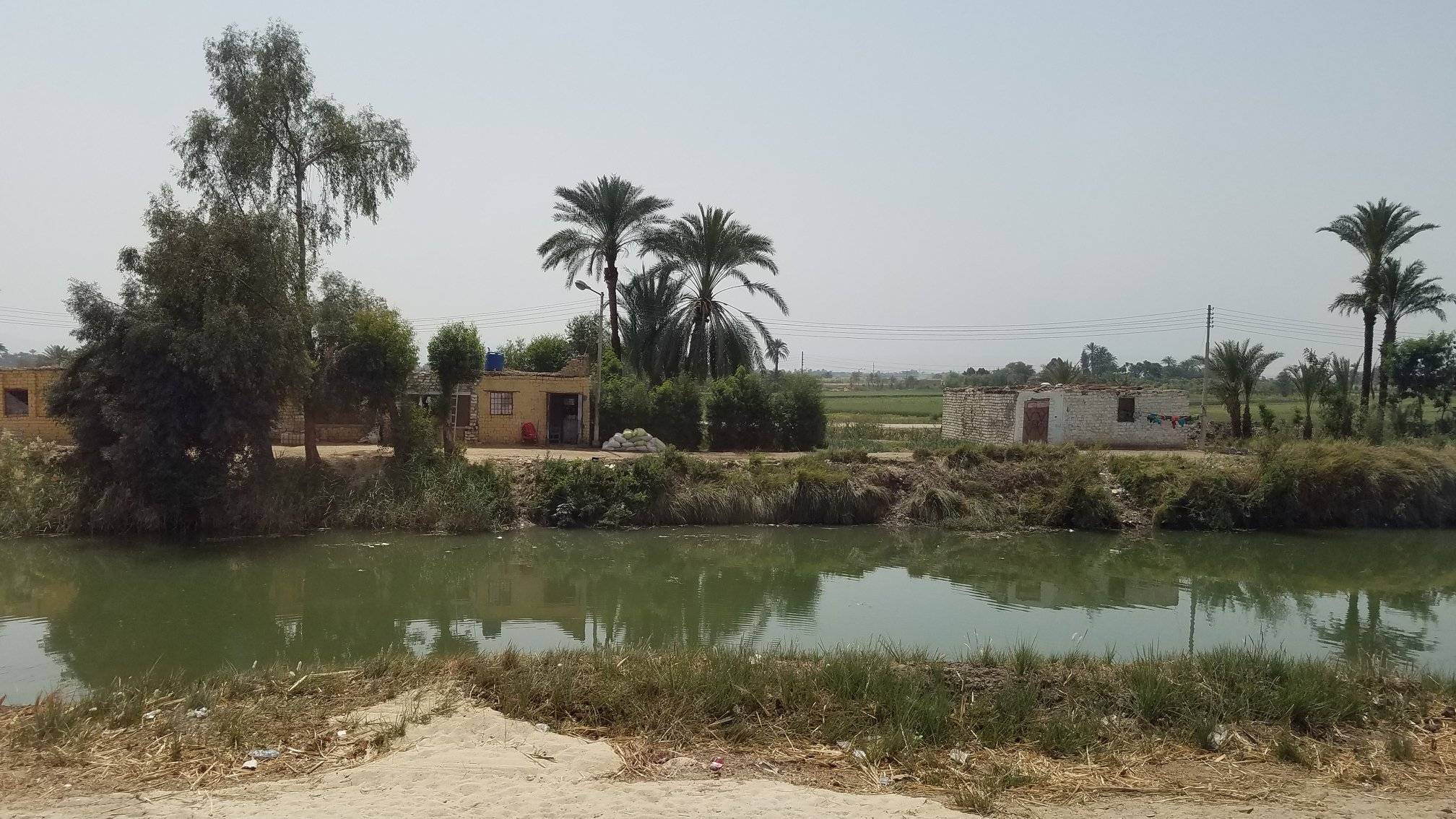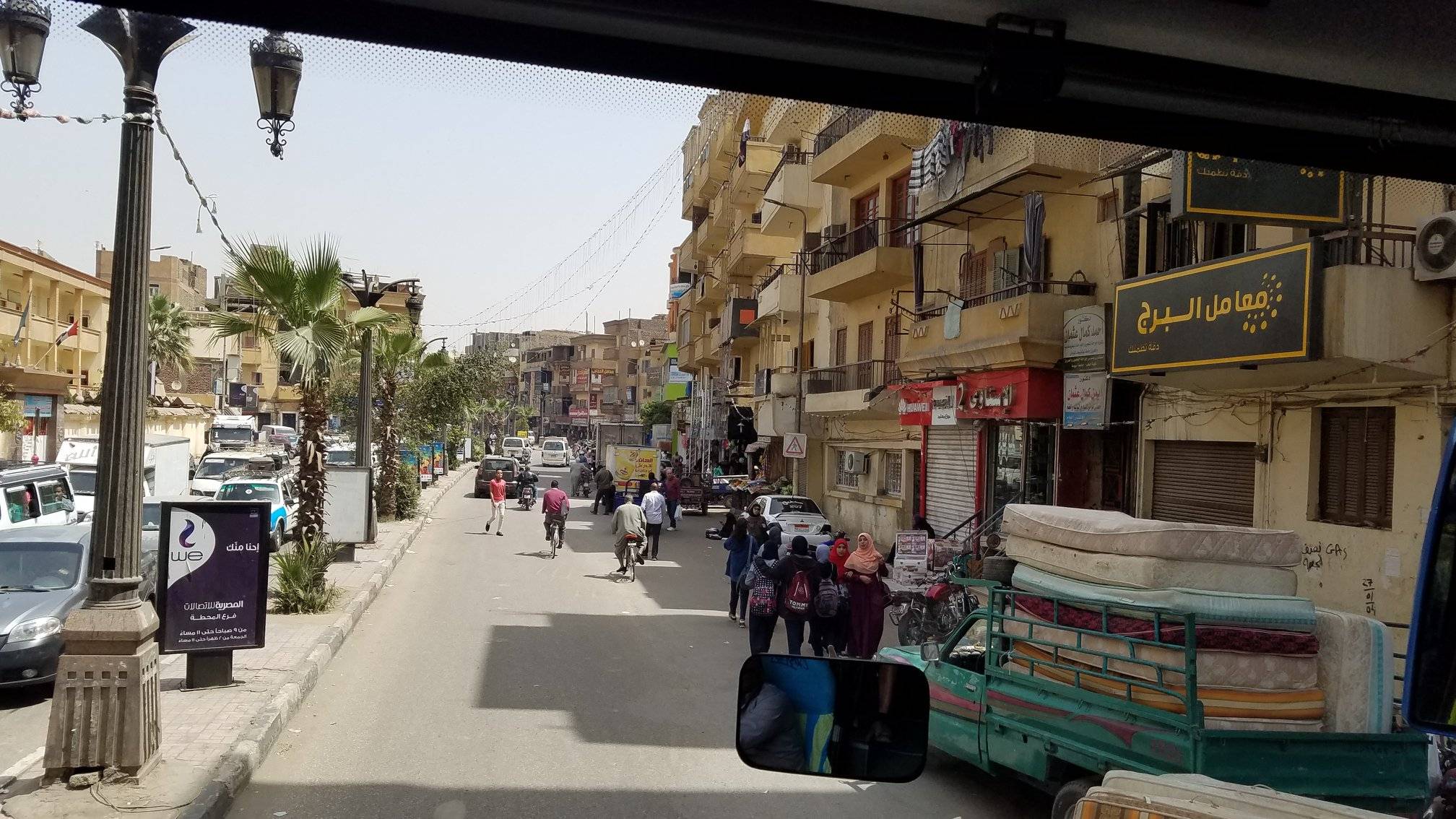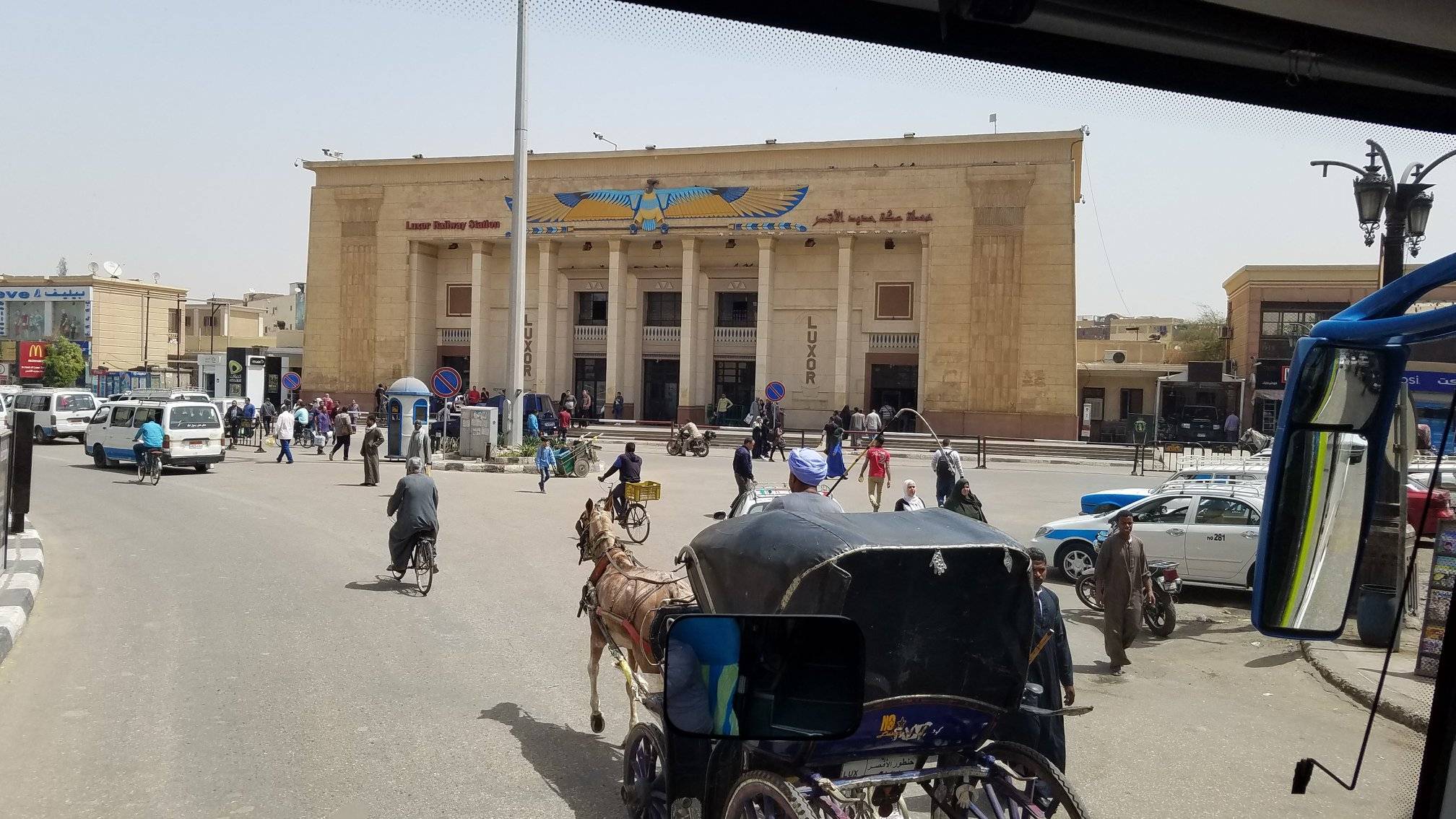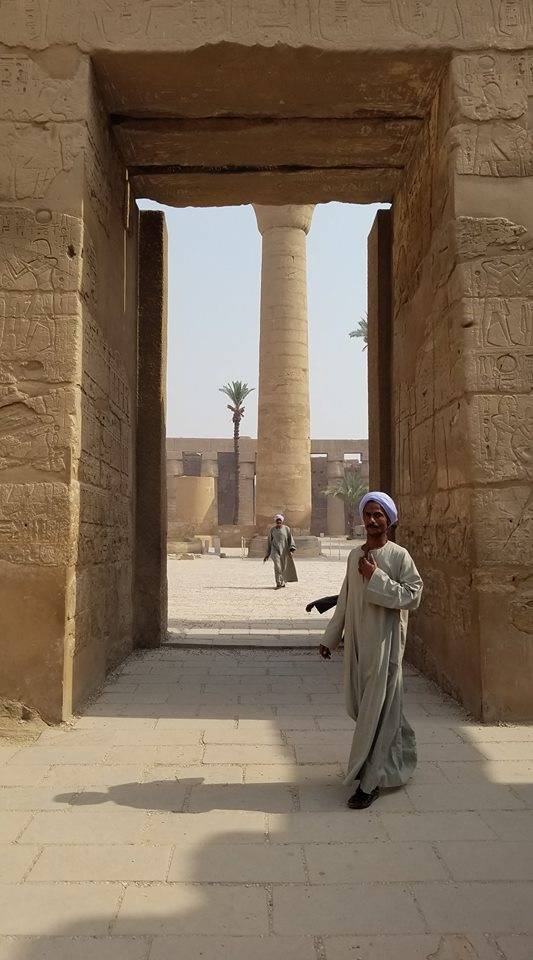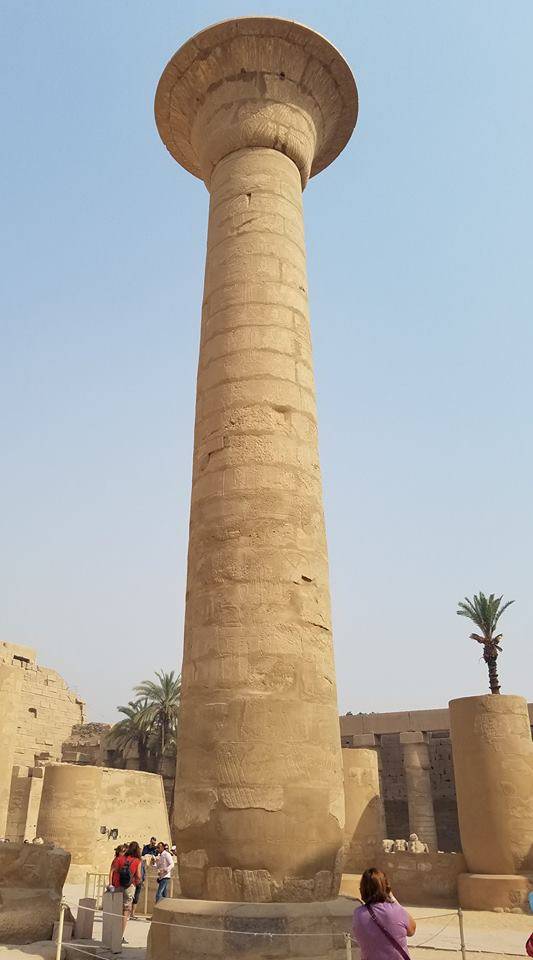 Luxor is the world's largest outdoor museum featuring the Temples of Karnak and Luxor. It was originally place of worship for the gods Amun, Mut and Khonsu. You will want to spend a couple of hours exploring. Some of the columns are over three stories and 3,000 years old!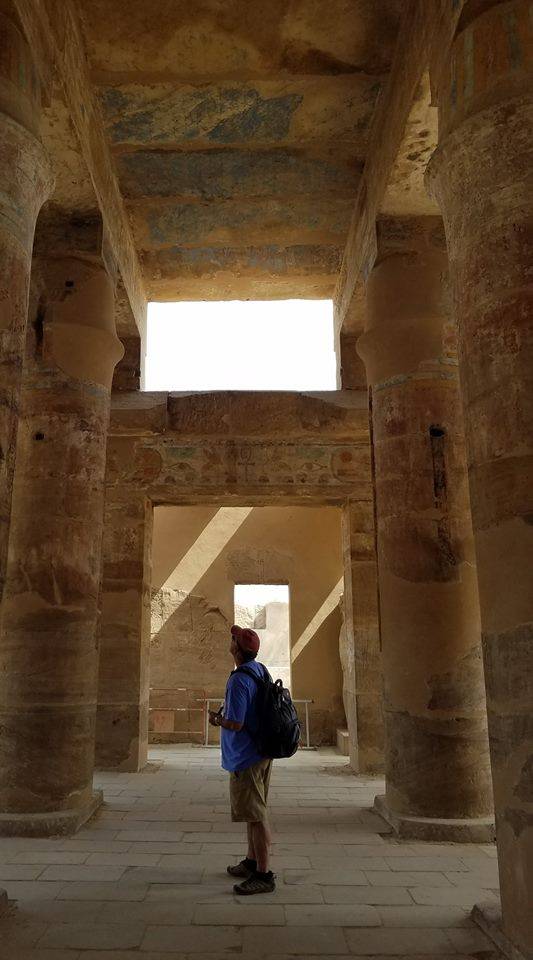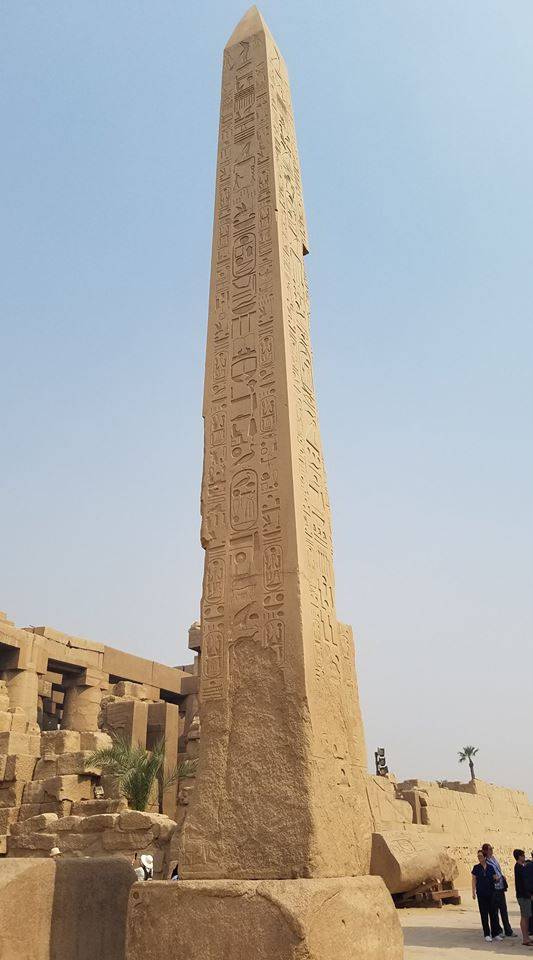 The Karnak Temple Complex features a mix of decayed temples, chapels, pylons built from the beginning of the Middle Kingdom to the Greco Roman Kingdom. Karnak is the largest temple complex in Egypt with 3 main temples and several other smaller temples. Its most impressive feature is the hypostyle hall with 134 massive columns. Also check out the obelisks and the sacred lake.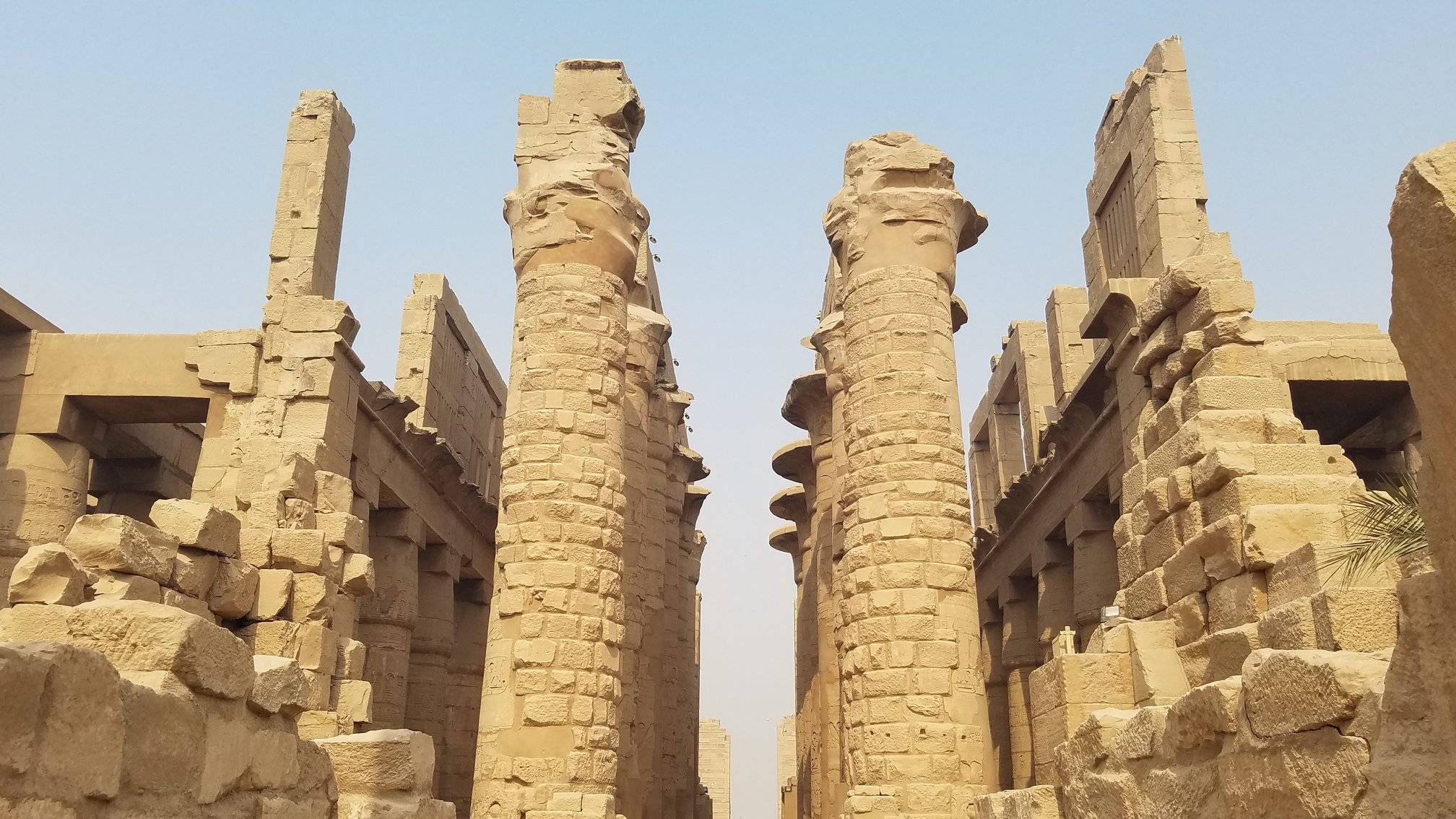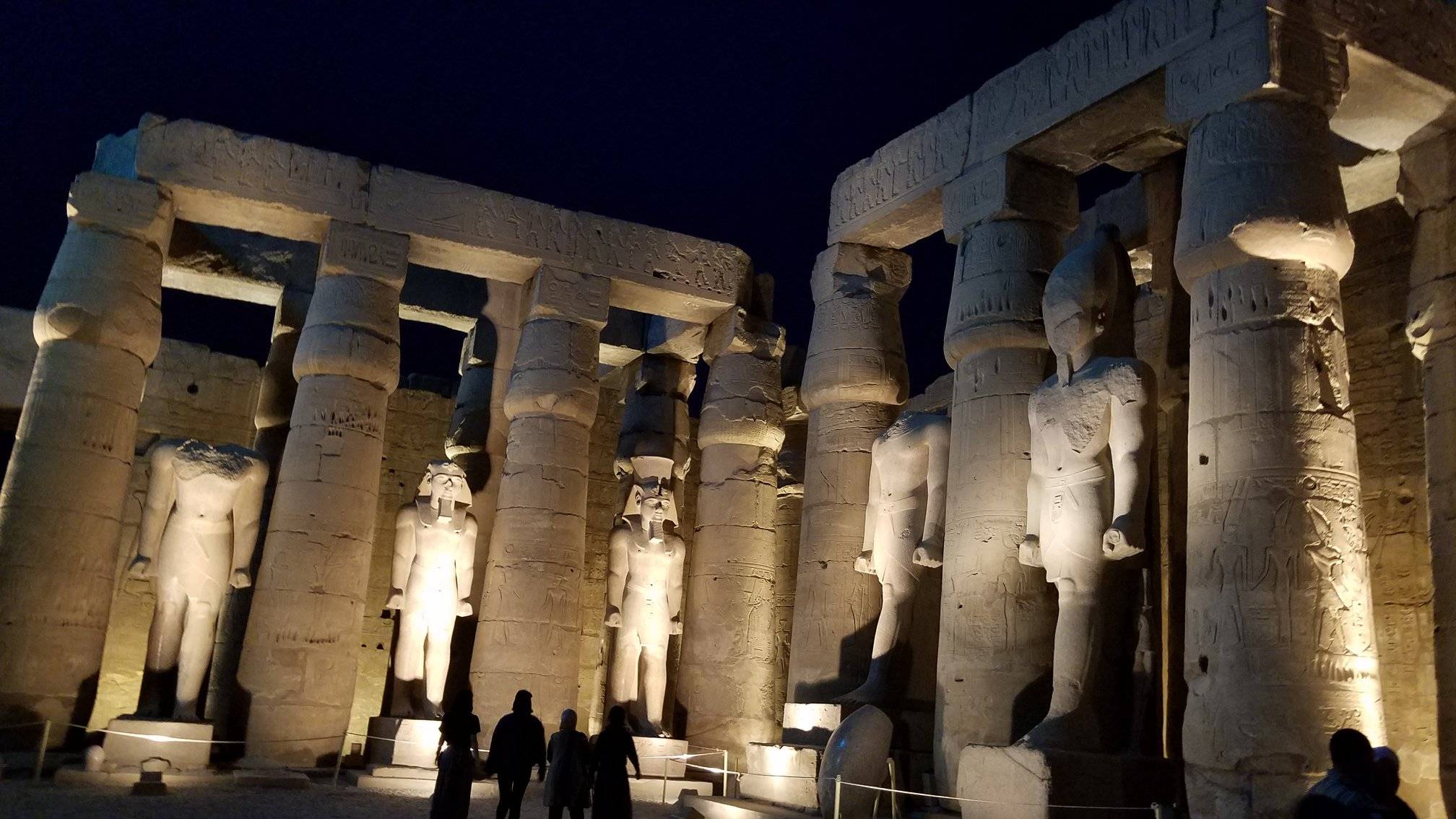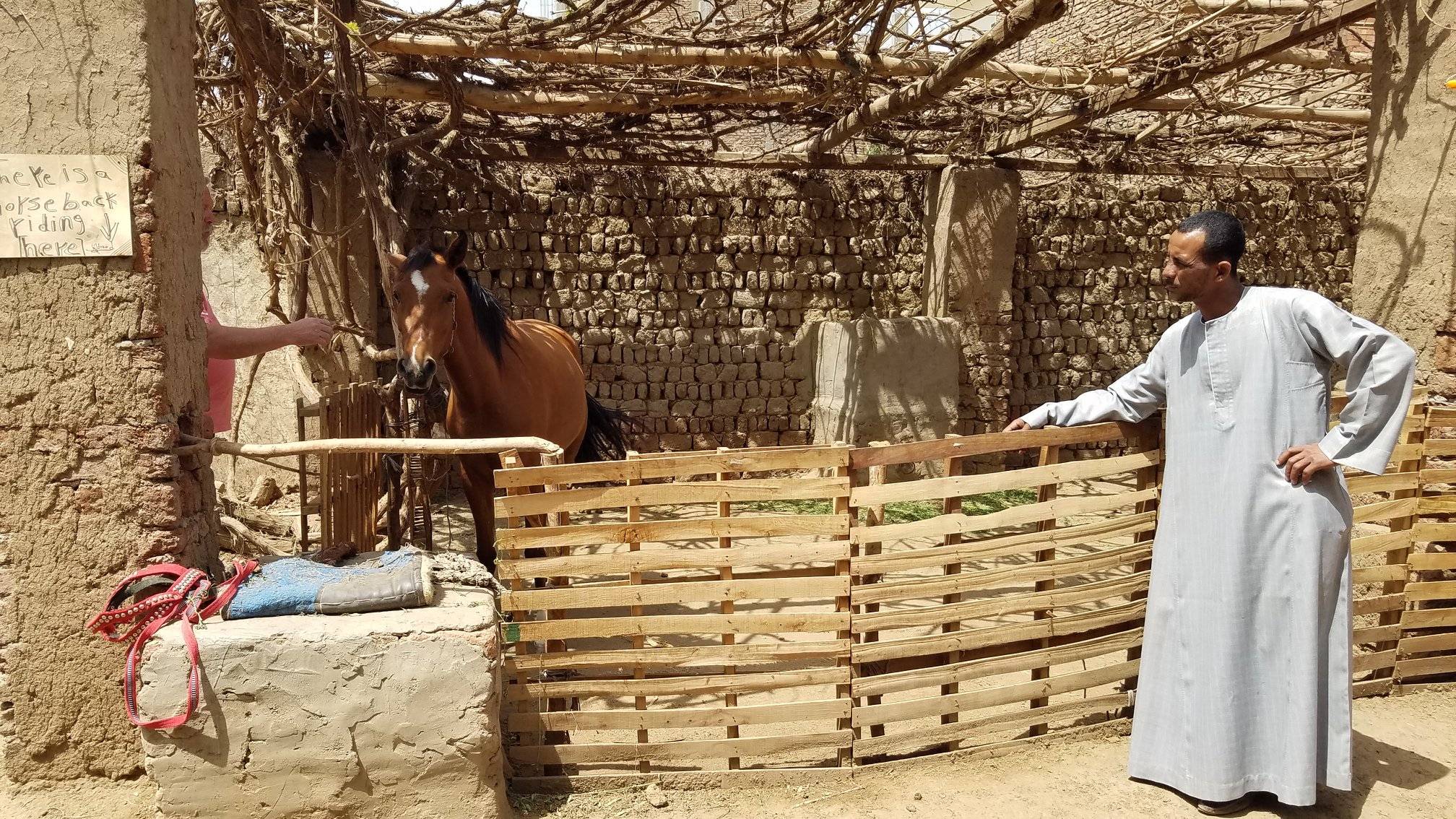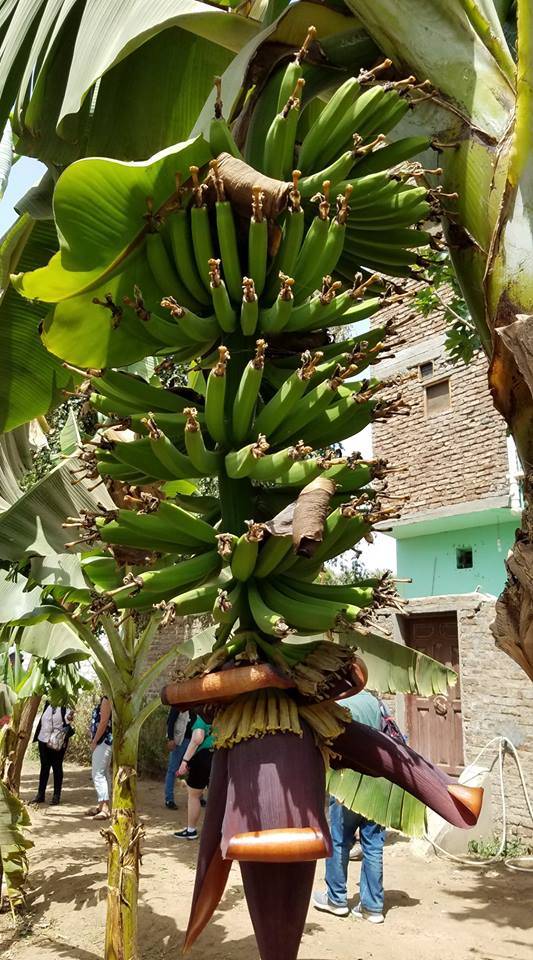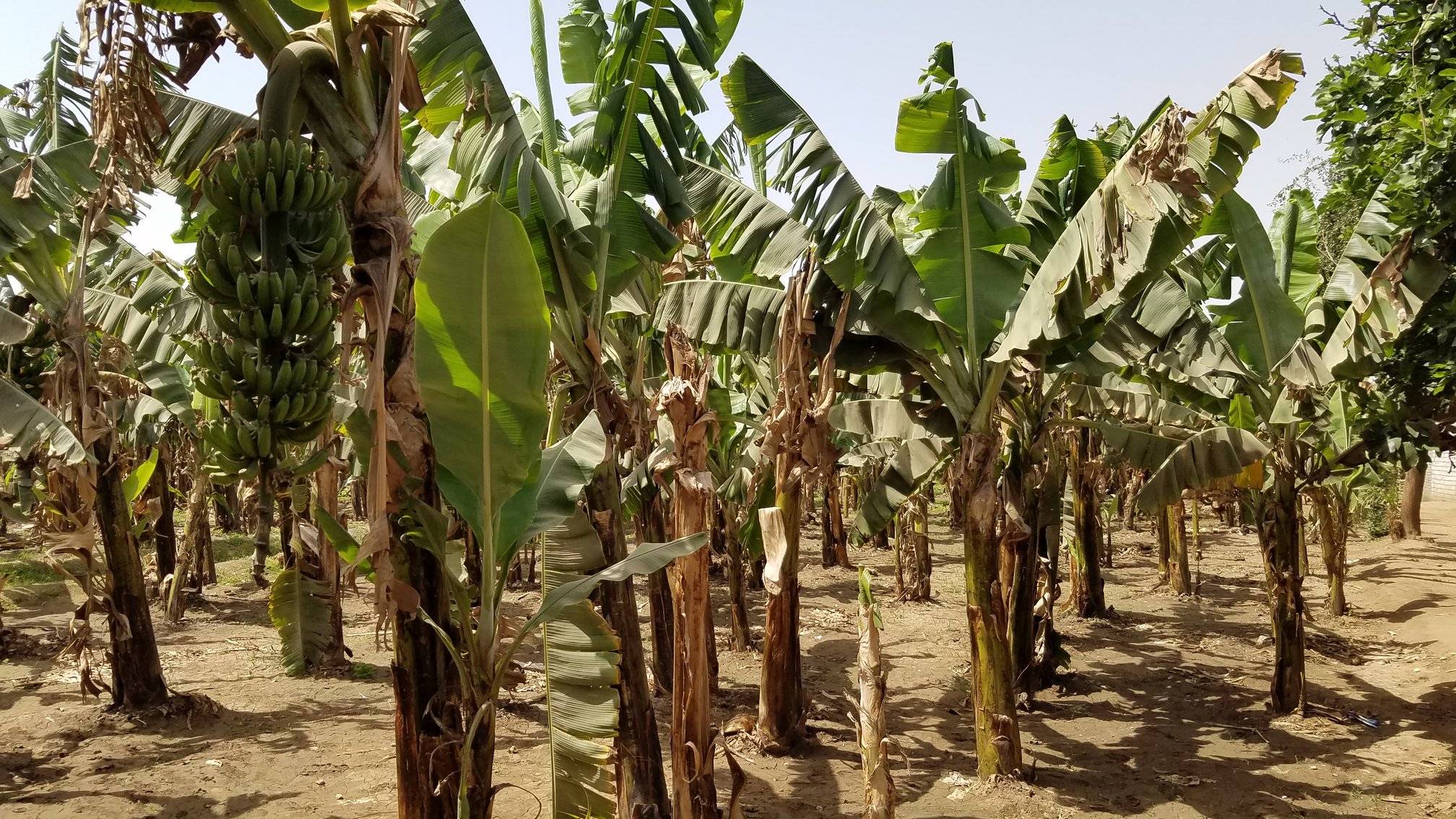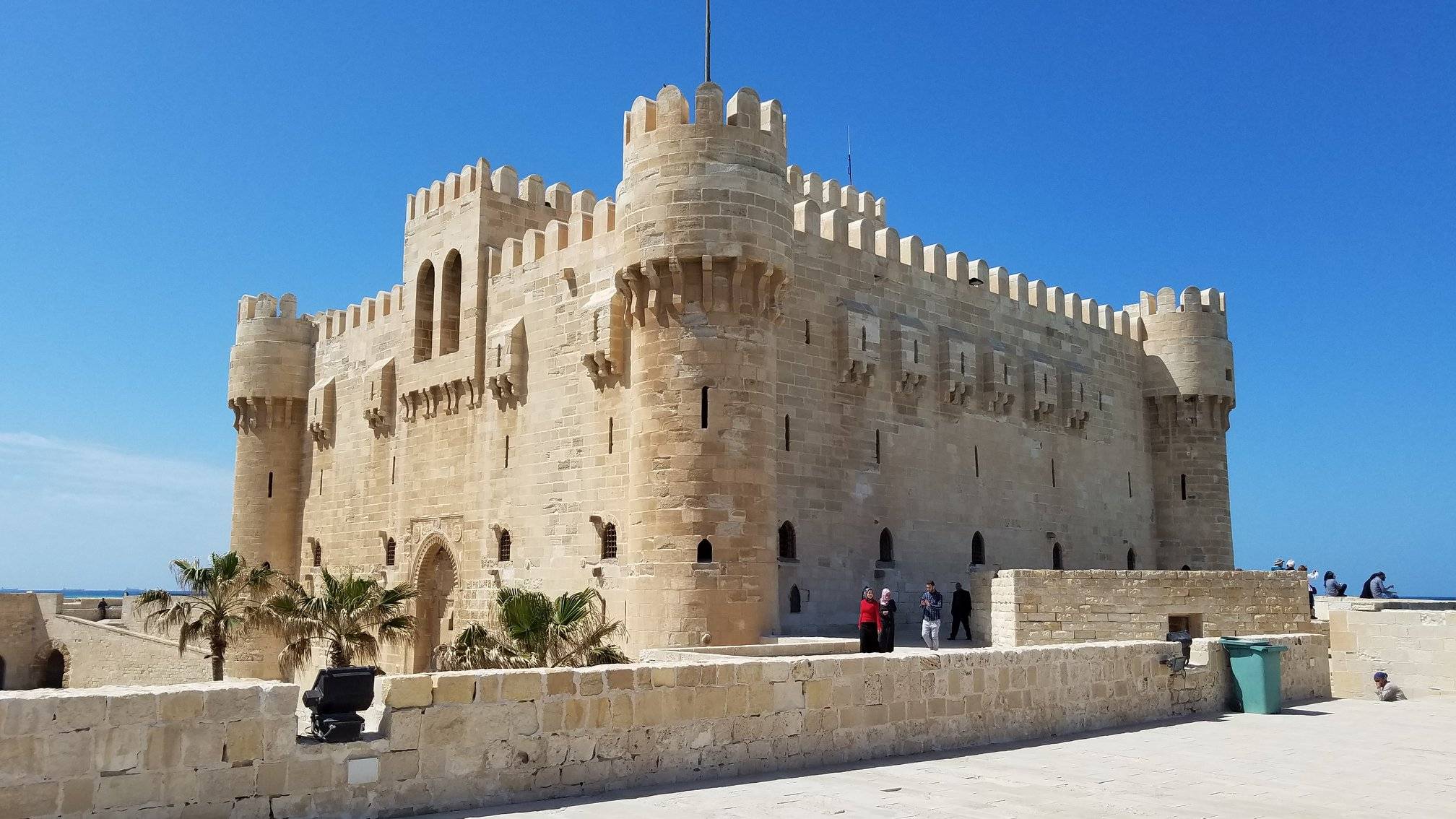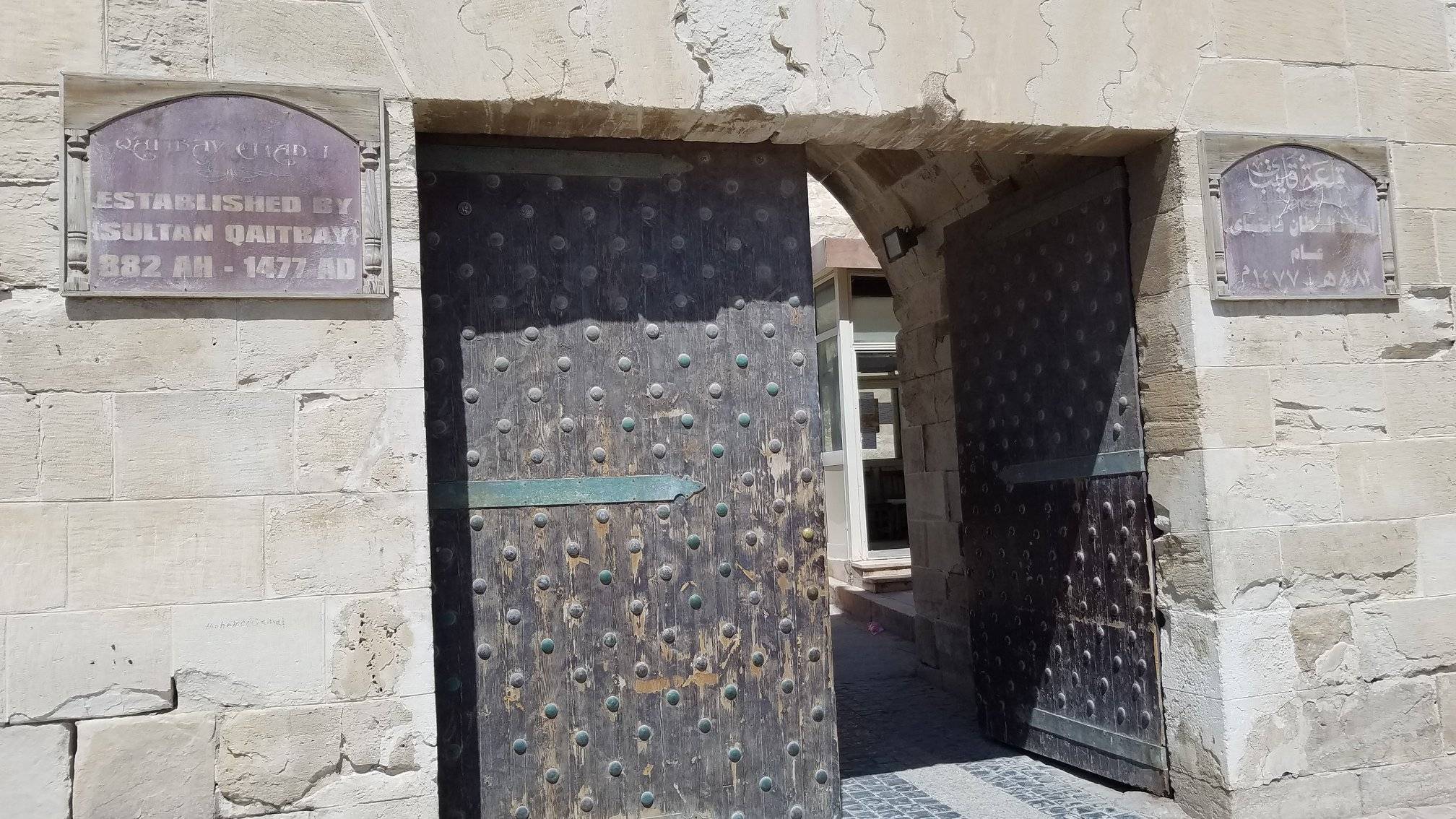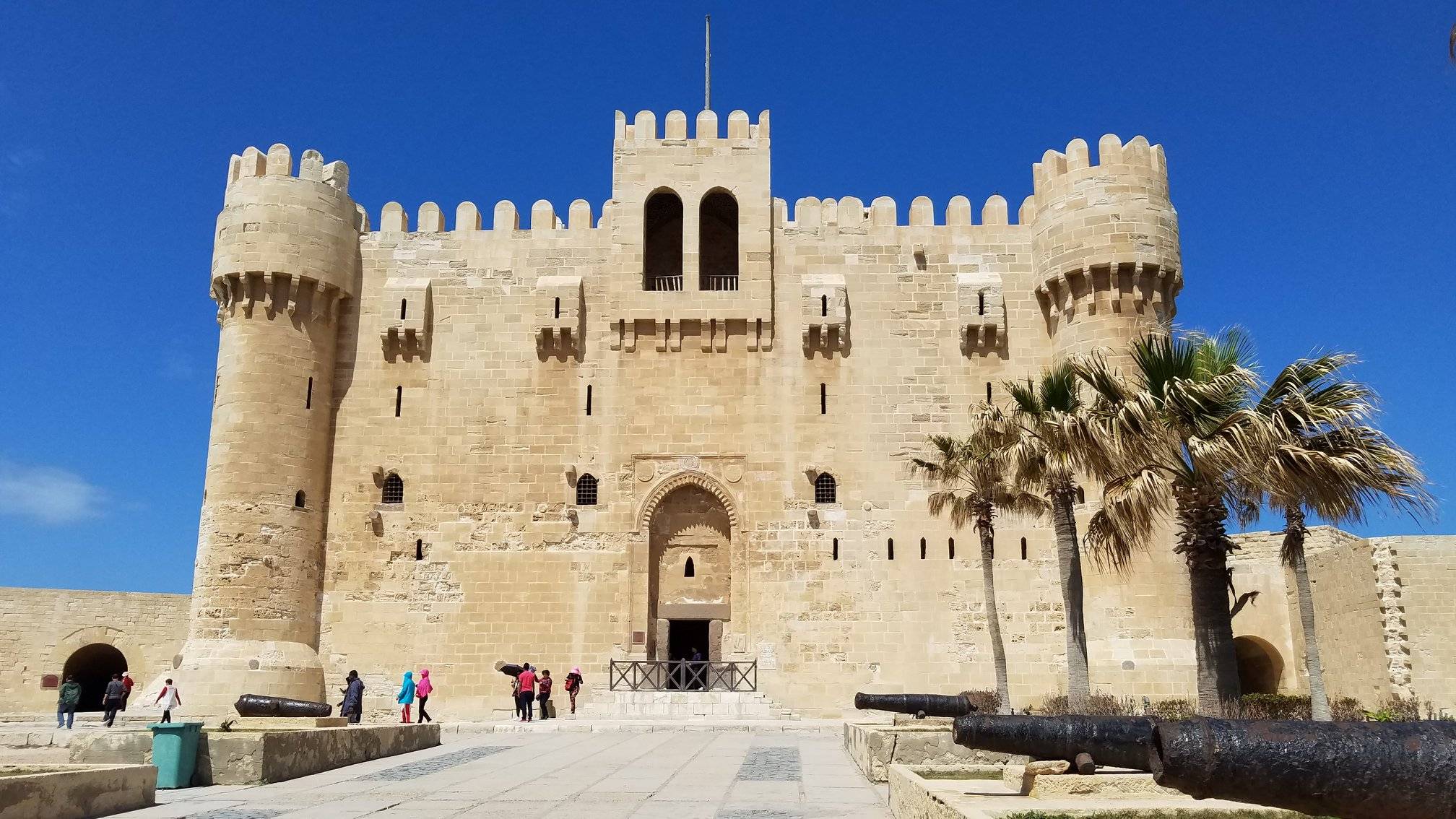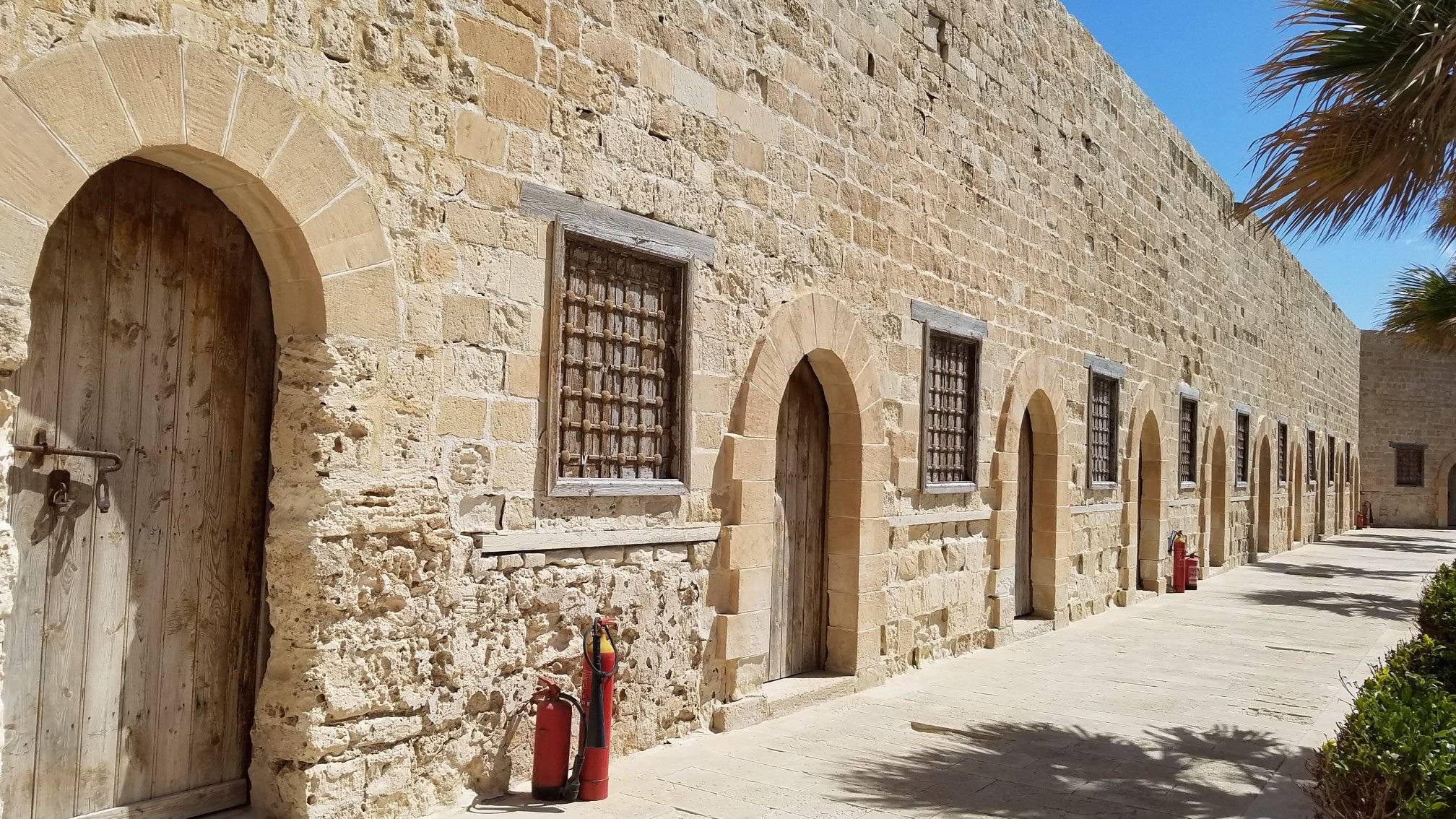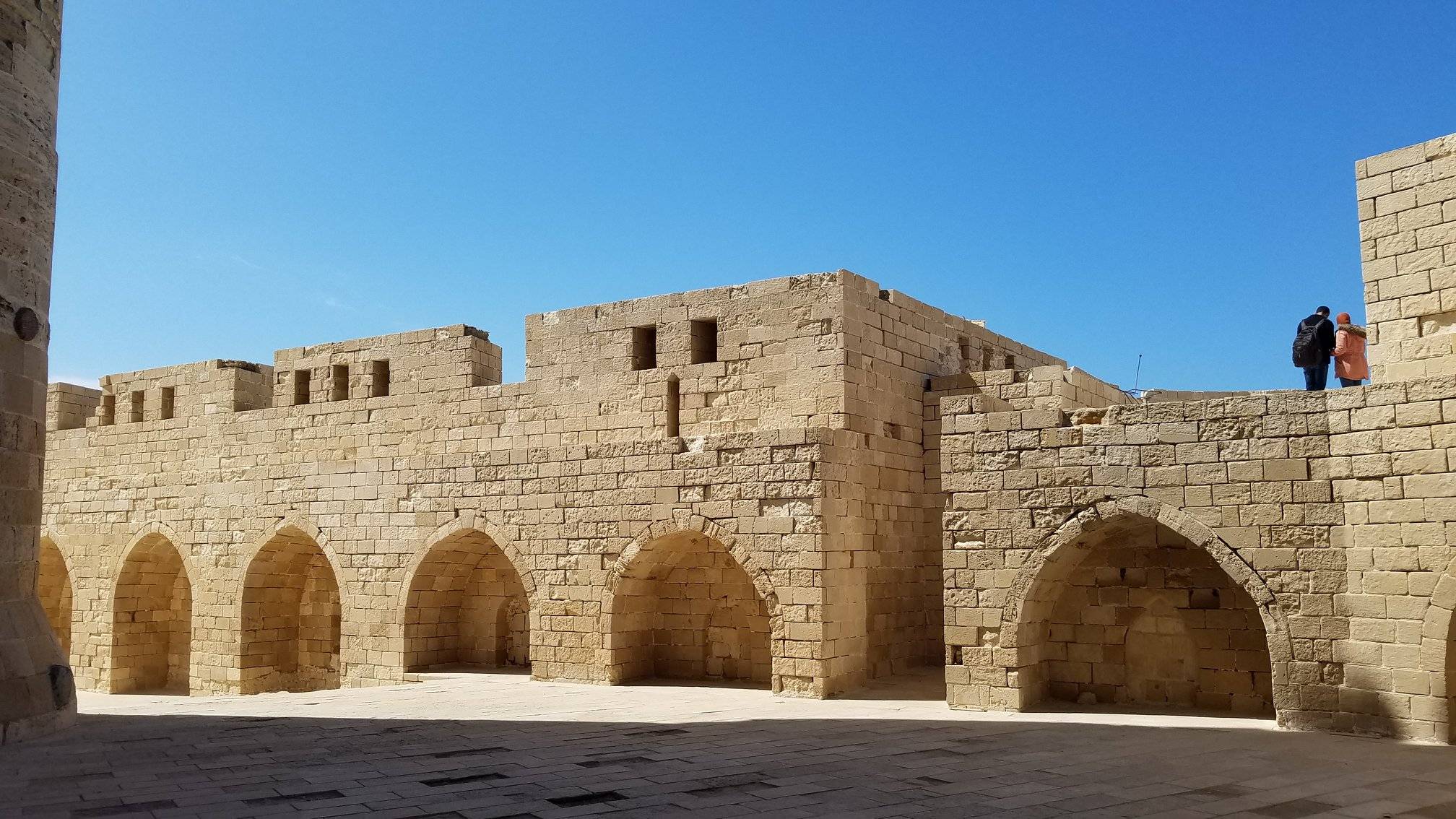 The Citadel of Qaitbay or the Fort of Qaitbay is a 15th-century defensive fortress located on the Mediterranean sea coast. It was built in 1477 AD.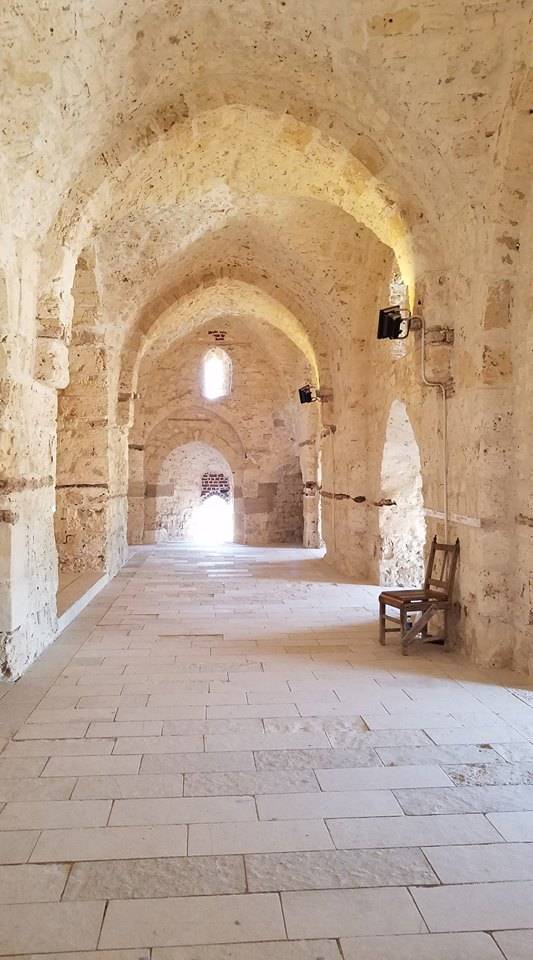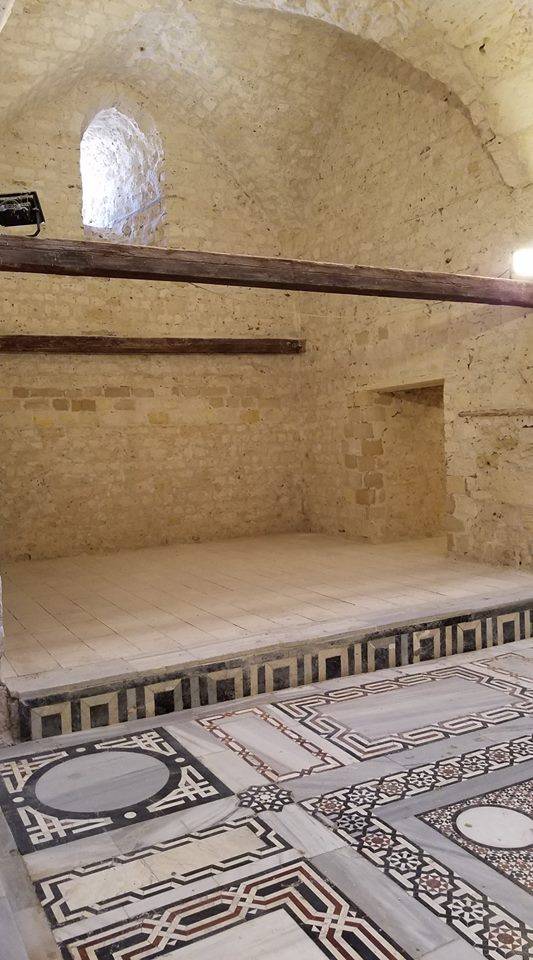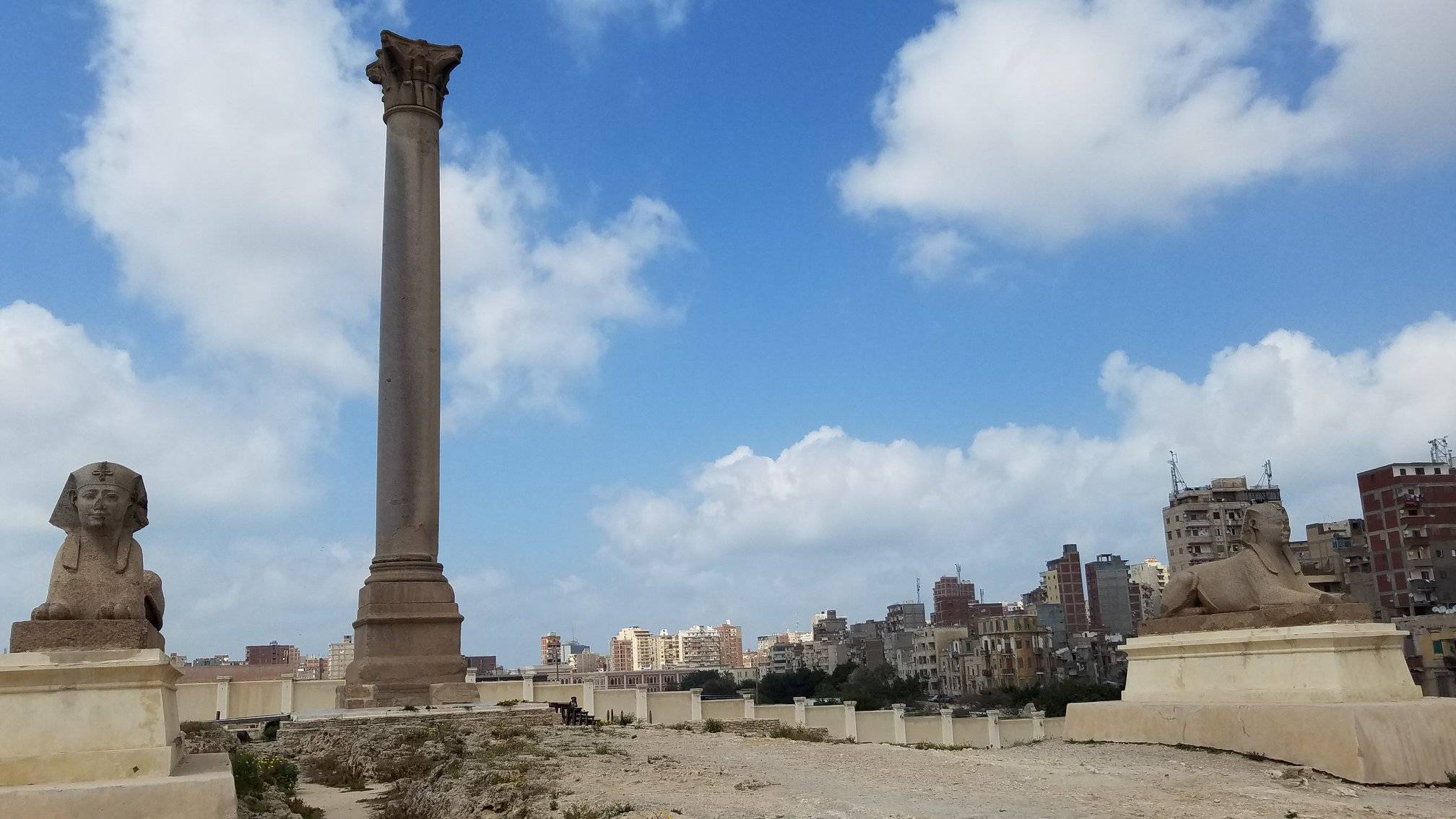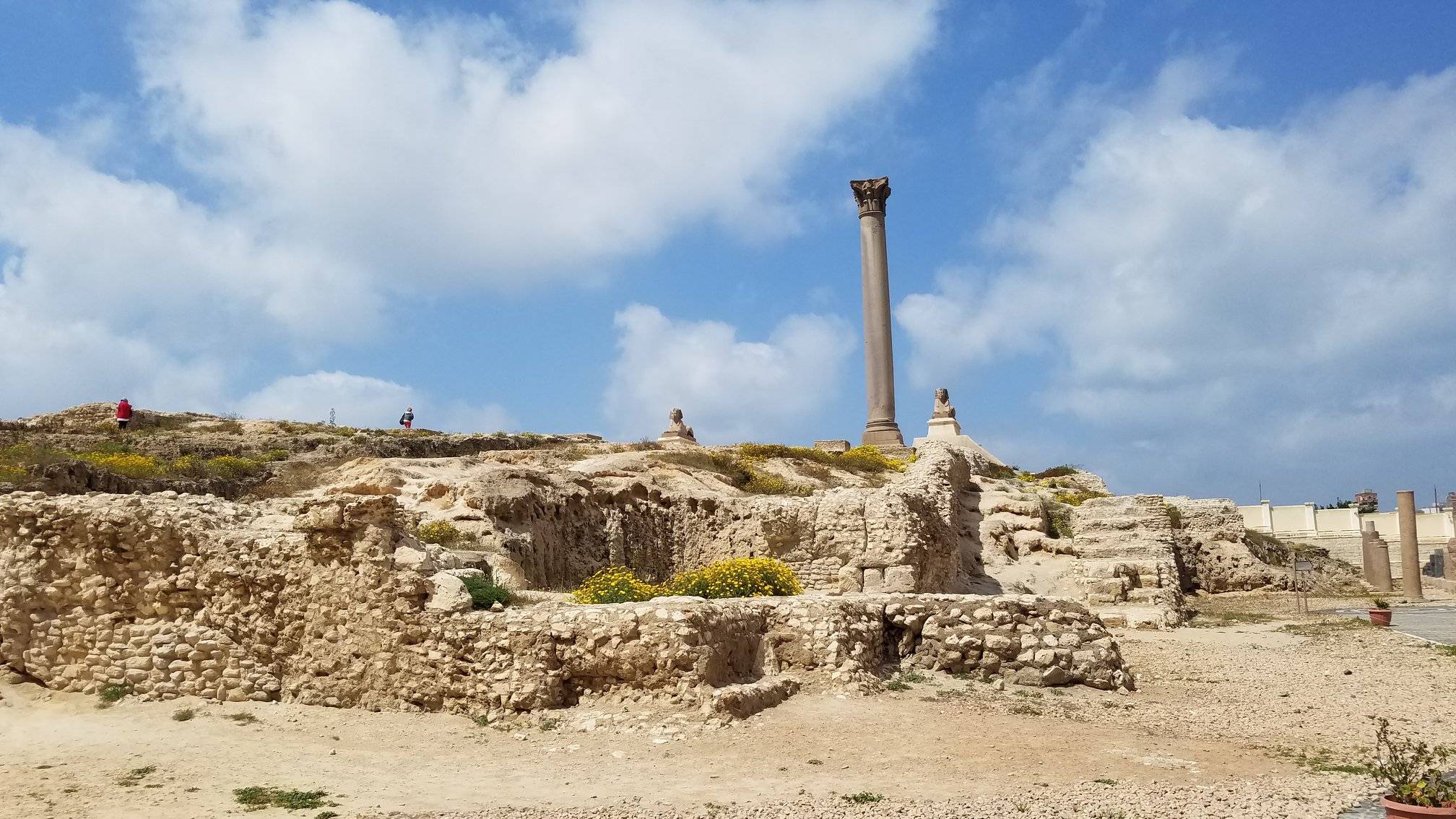 Pompey's Pillar is located on the Alexandria's ancient acropolis and was originally part of a temple colonnade.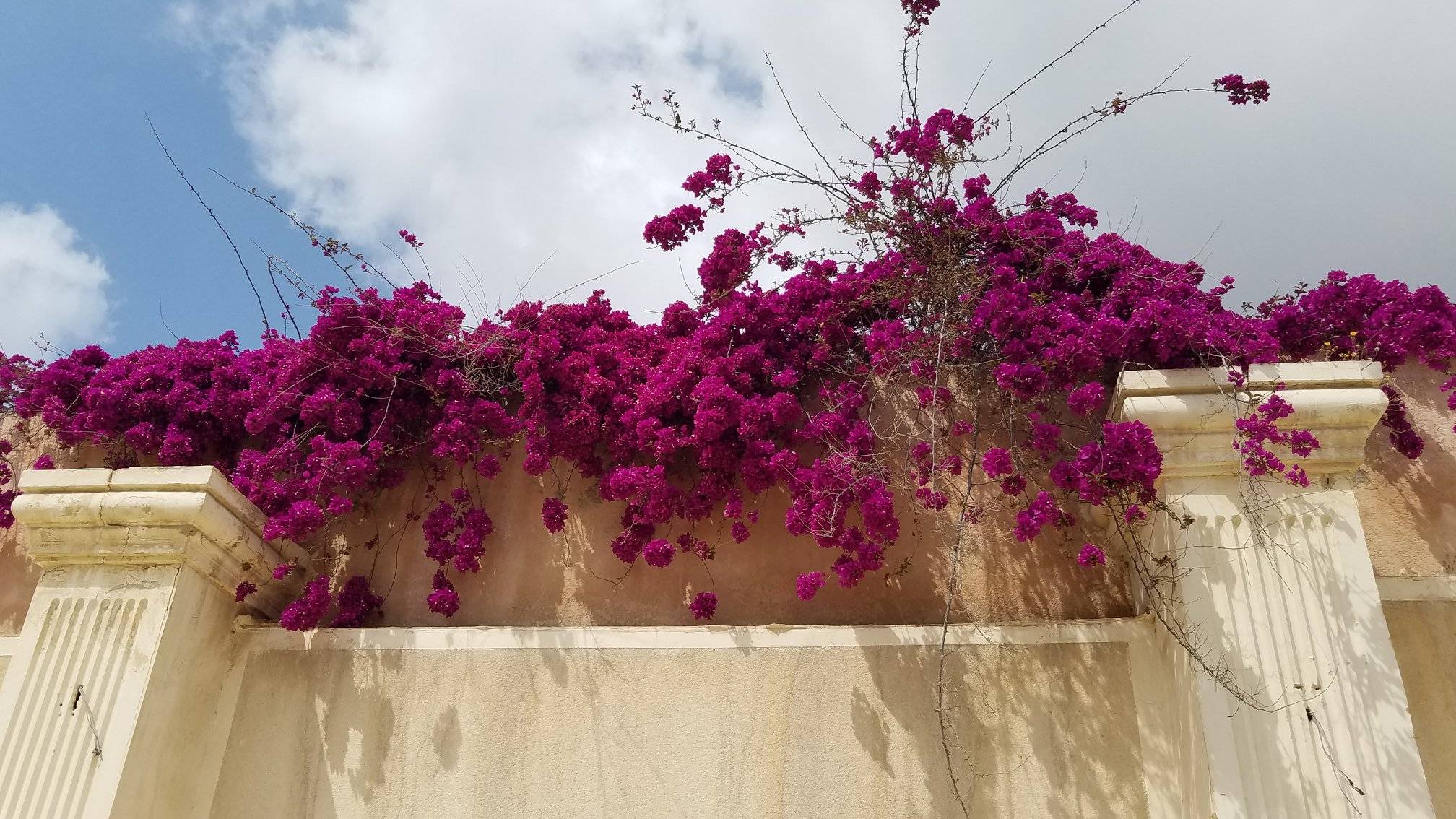 Overall observations of my experience:
The food was generally Mediterranean: pita, hummus, rice, olives, eggplant, beans, chicken, fish, beef and lamb, but no pork.

The sounds went from calls to prayer over loud speakers 4-5x/day to chaotic yelling and constant honking.
The smells included lush fragrant trees on banana island, spices, incense, hookah, sweat and cigarettes.
The views were of beautiful horizons of Sahara Desert, mountains, colorful flowers, blue waters and lots of sand, dust, dirt, rubbish, garbage and grimy, gritty, unfinished construction, rubble, crumble and decay.
Fields were full of bananas, sesame seeds, black (flax) seeds, date palms, olive trees, orange, lemon, mango, papaya and lotus, but there was a lack of modern tools and technology, like water buffalo (or generator) driven irrigation.
The people were welcoming, full of friendly smiles, hellos, but live in poverty; women in full burqa, men in galabeya.
Egypt has surprisingly good red wine, but white not so much. Their alcohol is made from sugar cane which they referred to as black honey.
And the age! I was surprised by the ruins still being discovered and excavated. These sites are over 3000-4500 years old! The ruins went from primarily basalt and granite in upper Egypt to sandstone in middle and limestone in lower Egypt. The area is also known for alabaster, essential oils, cotton, papyrus.
My tips for future travelers are as follows:
Do not drive yourself as their traffic lanes are merely suggestions with 3-4 vehicles wide on two lanes.

Walking like an Egyptian means knowing how to cross the street with constant traffic and where pedestrians definitely don't have the right of way.

Brings lots of $1 bills for tips, negotiate everything and don't expect change at markets or from hawkers.

Bring your own tissues and toilet paper to public places as there is generally none or an attendant will charge $1 for three squares to be used for your hands too.

Bring new US dollar bills because the banks and businesses will only accept USDs newer than 2013.

Buy as much as you want, as customs is duty-free to encourage such.

Be in semi-good shape and wear sturdy shoes as there is lots of uneven pavement and stairs.

Take probiotics to keep your gut healthy and avoid the mummy tummy!

BYOB as EgyptAir does not serve alcohol. We could carry-on 6-50ml bottles each from CMH/JFK but on the way home, airport security confiscated our vodka even though the sign clearly said we could carry on 100 ml liquid in a transparent bag.
I hope you found this guide useful and that it inspires you to visit Egypt one day soon! Sign up below to stay up to date with our latest travel itineraries.
---
Amy is a yogi, wanderer, avid reader. Born in Lawrence, Kansas, raised in Buffalo, New York, grew up in Circleville, Ohio and now living in Hilliard, Ohio where my husband and I raised our three children. My passion for traveling started after college when I did a 6 week jaunt around Europe with no reservations, only a euro rail pass and a backpack. Me and two girlfriends pulled out a map on the flight to Heathrow and each picked two places we wanted to go and mapped it out from there, living on hostels, trains, cheese bread & wine. My wanderlust further evolved island hopping with my children during spring breaks. Then a wonderful adventure around Australia, including snorkeling the great barrier reef, and later Fiji, white water rafting down 24km of the Upper Navua River, when my daughter lived in Sydney after college. My most recent cultural experience was of the ancient ruins in Egypt, including a riverboat cruise down the Nile River, as I share here. Follow along on my adventures on instagram!