An urban metropolis surrounded by both mountains and beaches, Vancouver is as diverse in landscapes as it is in the activities it offers visitors. It is one of the most bustling and vibrant cities in Canada and is consistently ranked in the top five cities in the world for quality of life.
What makes Vancouver even greater is there is really no bad time to visit. Enjoy mild weather and cheaper accommodations in the spring and fall, festivals in the summer and skiing and snowboarding in the winter.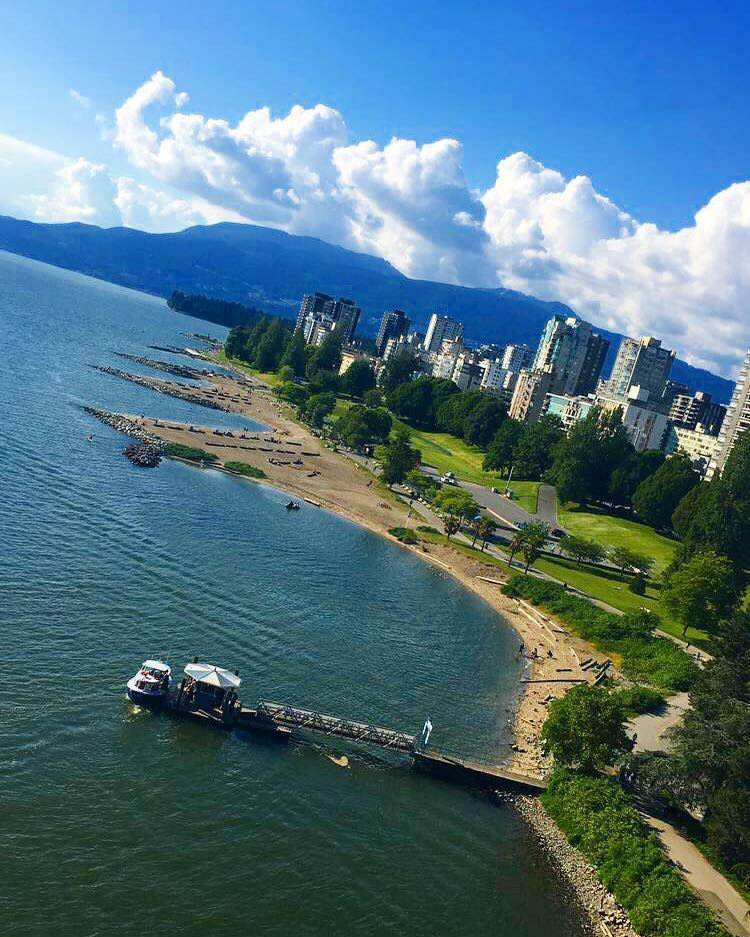 With so much to eat, see, and experience, Vancouver makes for the ideal week-long trip for outdoorsy and adventurous types. Today we are sharing our top 10 activities for the first time visitor.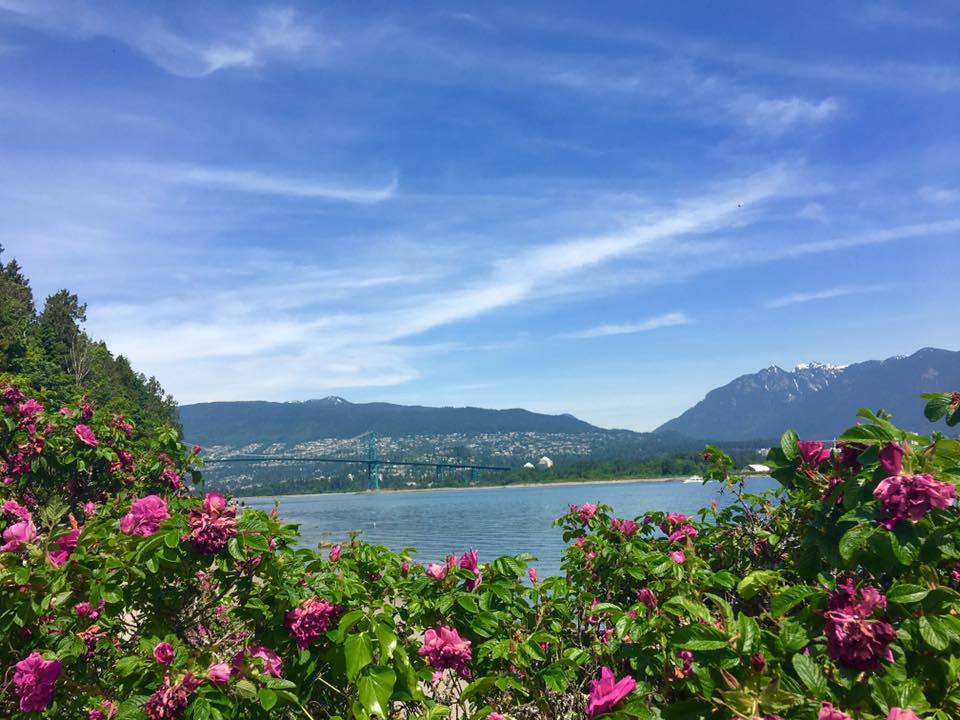 Escape the urban setting and become one with nature at the sprawling, 1000-acre Stanley Park. (Named Top Park in the World by TripAdvisor in 2014!) You can walk, bike, rollerblade or run the 20-mile Seawall which hugs the waterfront. Although popular with tourists, Stanley Park is also frequented by locals so you know it's the spot to be!
There are over 17 miles of trails that weave through the forests just waiting to be explored. Be sure to hit Prospect Point at the northernmost corner of the park for some of the best views of the city. Get a dose of history from the nine ornate totem poles at Brockton Point which pay homage to the art of Canada's First Nations, or Native Americans.
You can also enjoy outdoor theatre performances and a moonlight cinema. And for the animal lovers, check out the Vancouver Aquarium.
I recommend renting bikes from Spokes Bicycles with rates starting at $9/hour. There are also children's bikes and seats, tandem bikes and bike trailers available for rent.
Time to spend: A full day.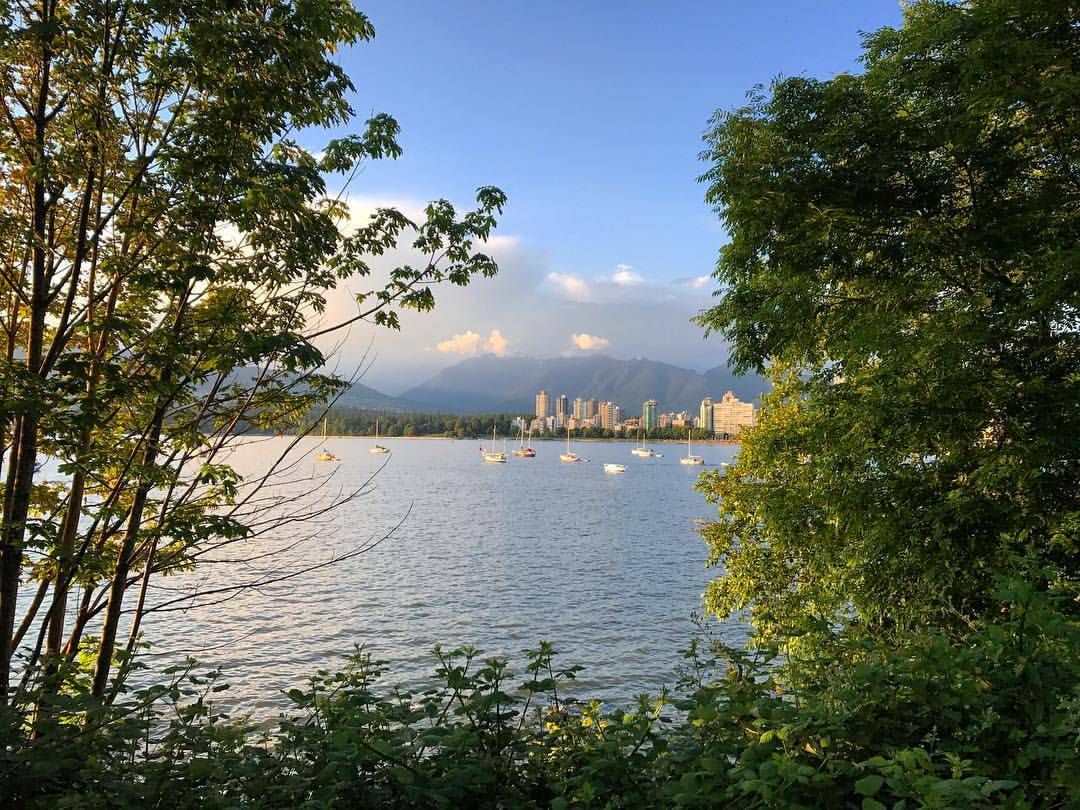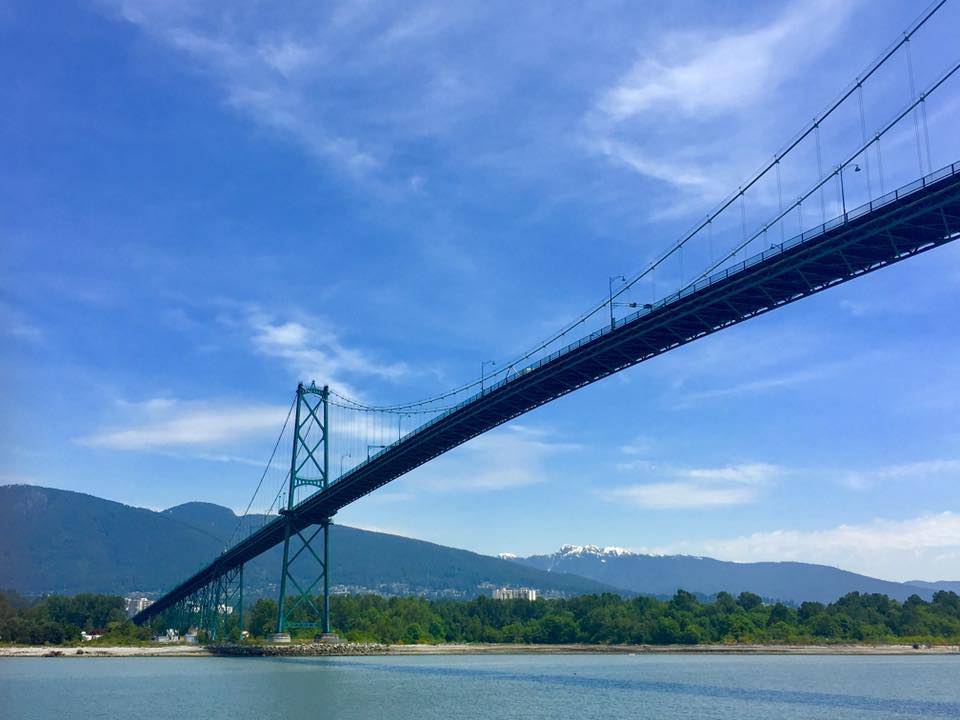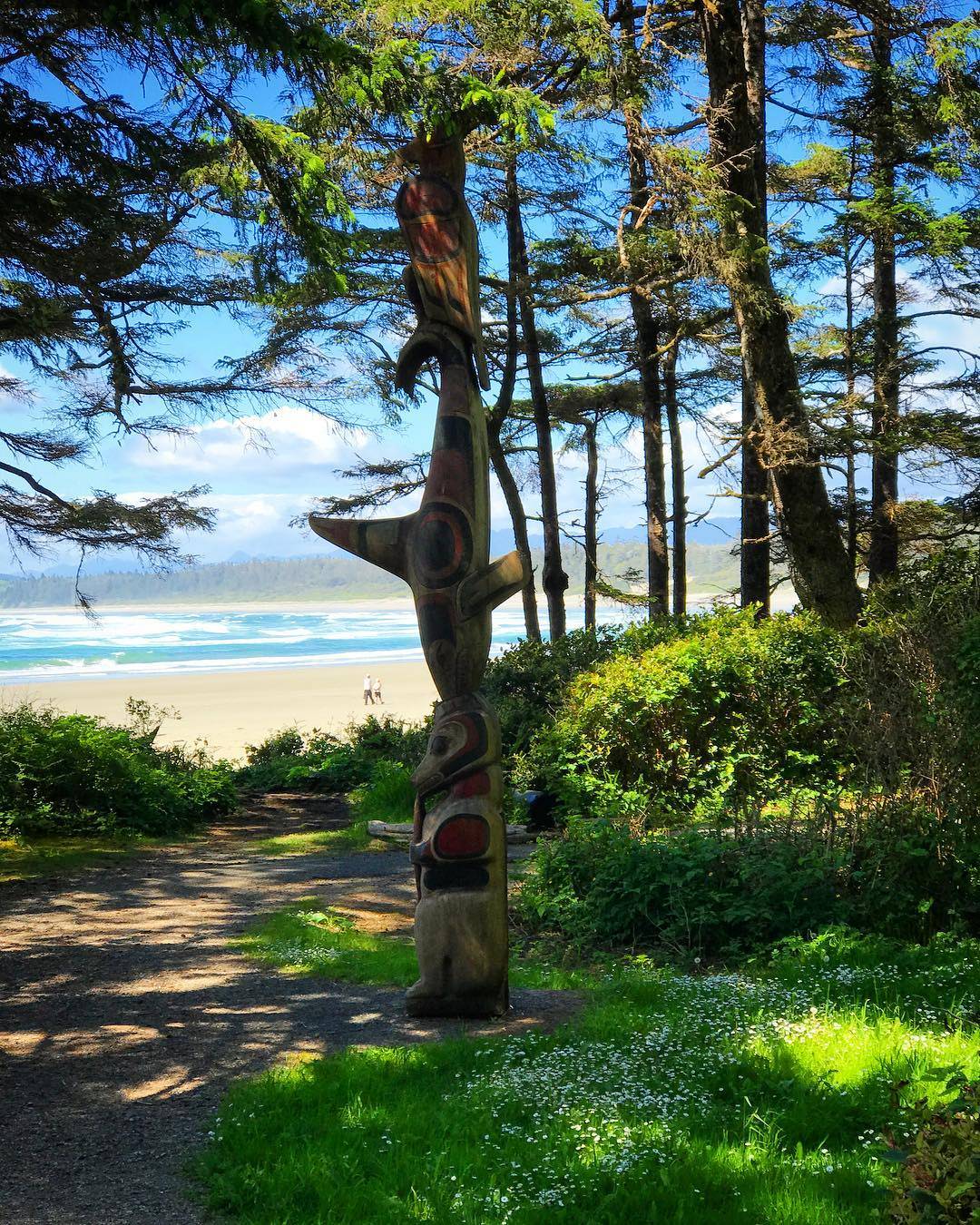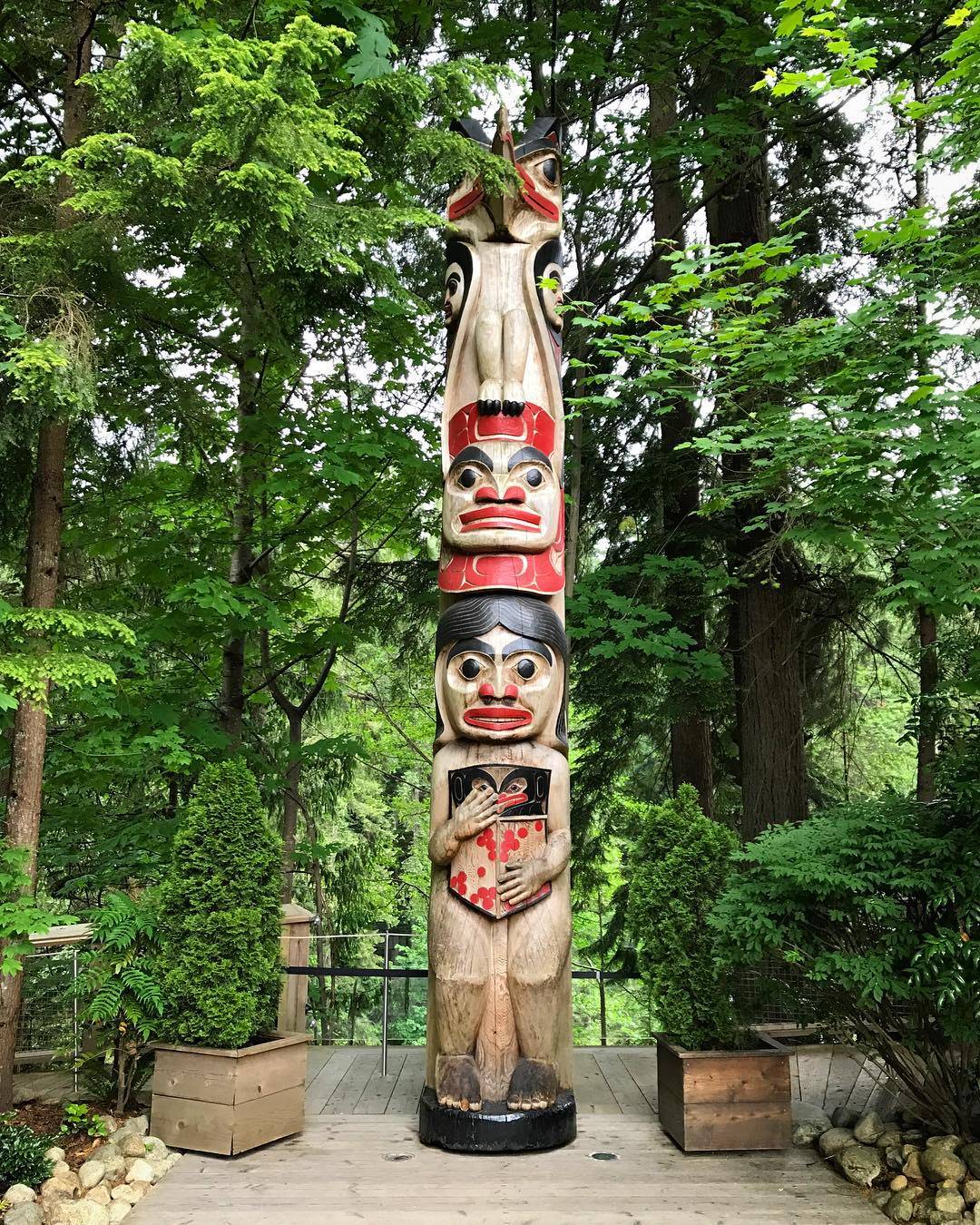 2. Flock to Granville Island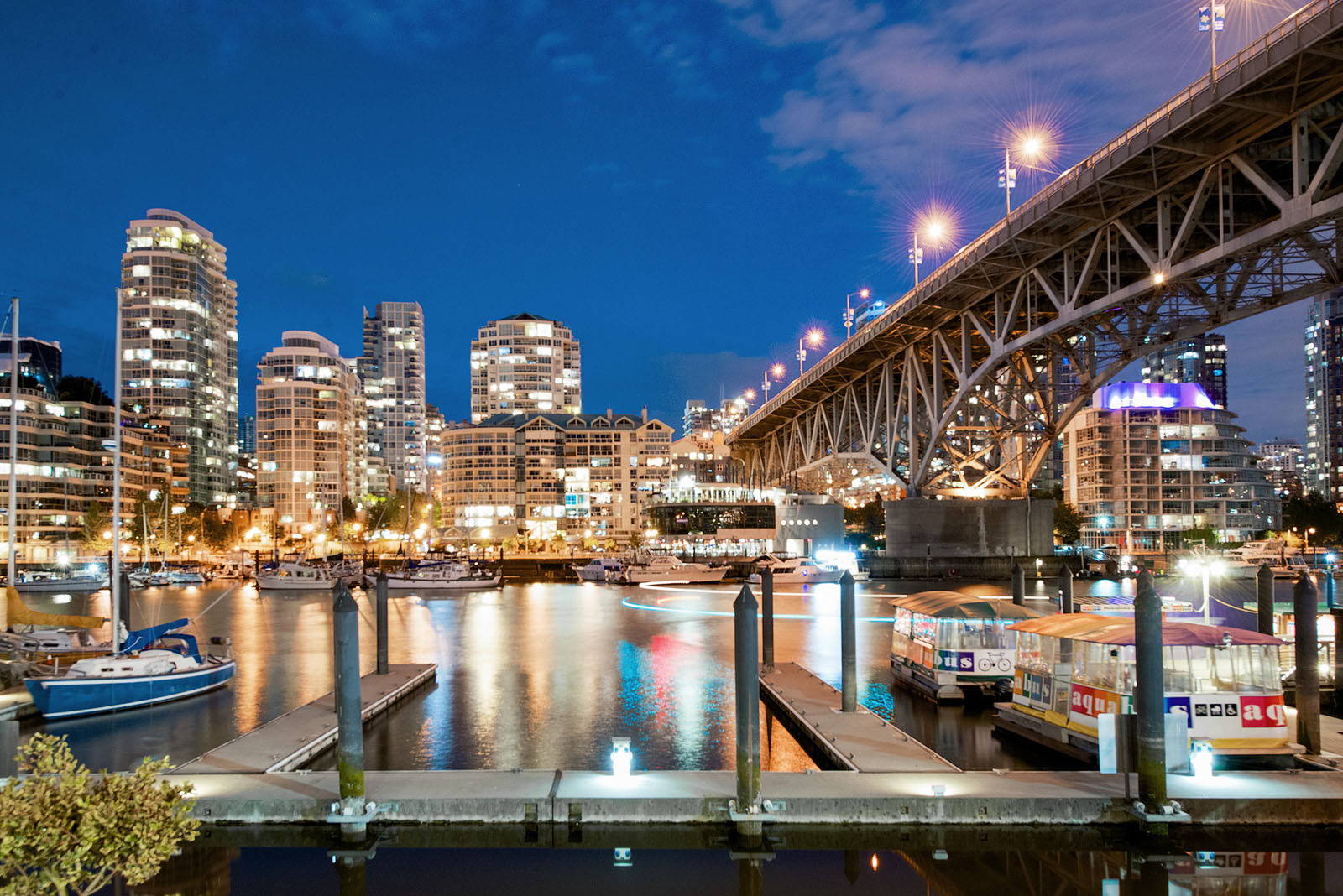 Once an industrial area, this neighborhood has transformed factories into hip bars, restaurants, comedy clubs and galleries. The foodies among us will want to taste their way through the Granville Island Public Market which features a wide range of local fruits, vegetables, cheeses, sweet treats and more.
In the summertime, you can rent kayaks or paddleboards to take out in the English Bay, ride the False Creek Ferry or take a tour on the Aquabus. You can also cool off at the free waterpark.
Time to spend: Half a day.
3. Walk the Capilano Suspension Bridge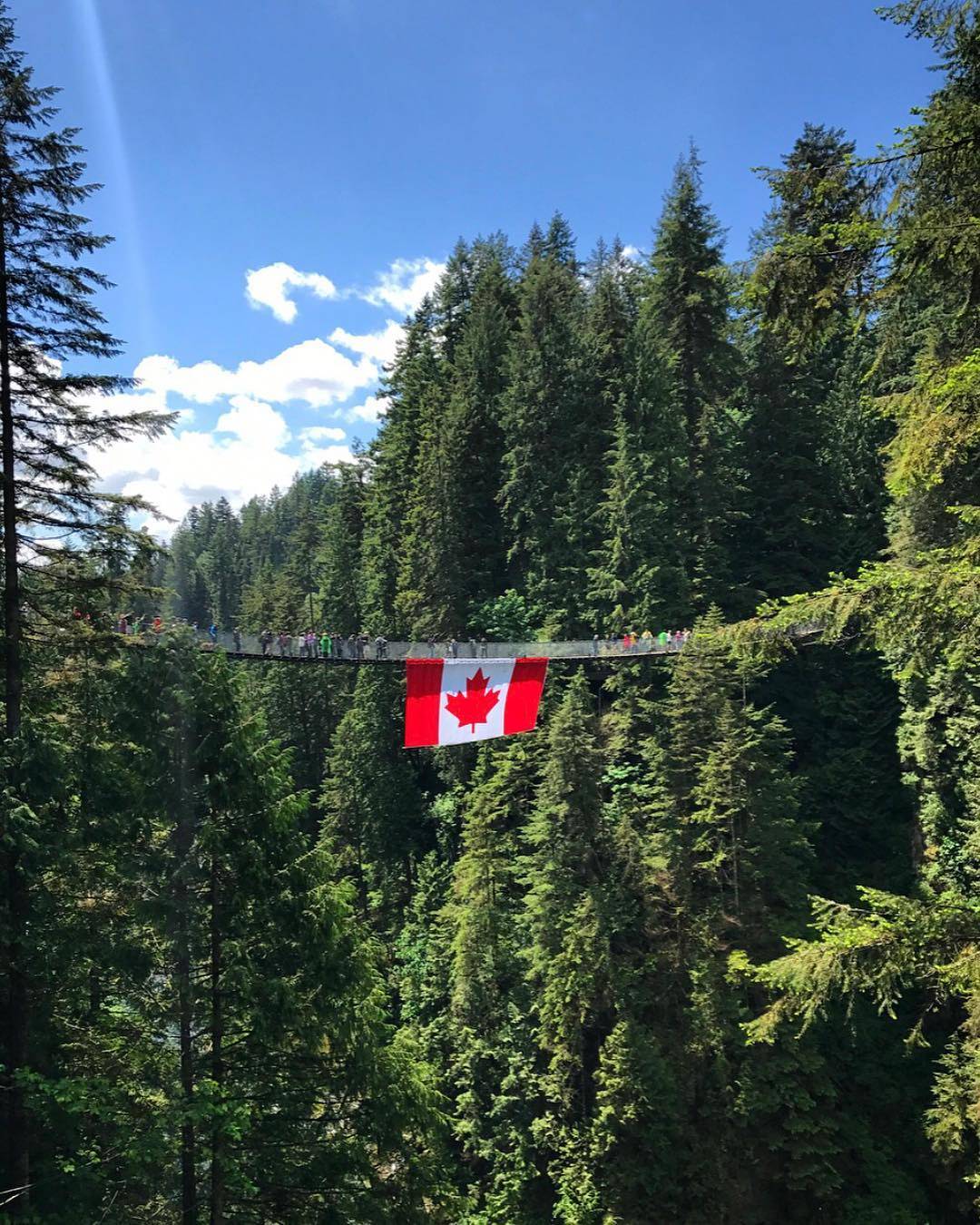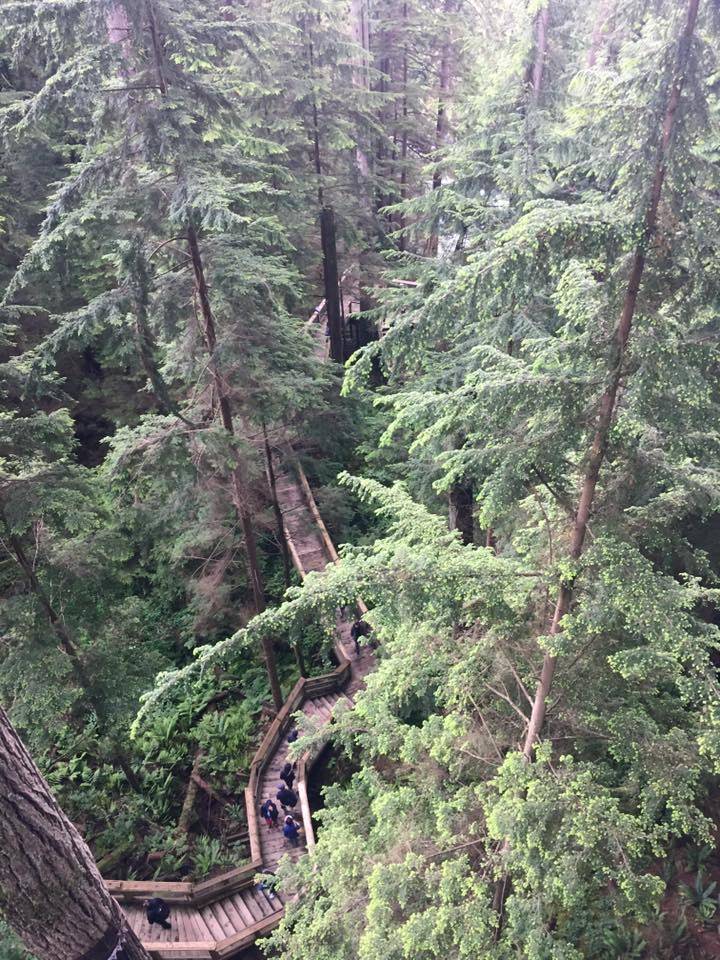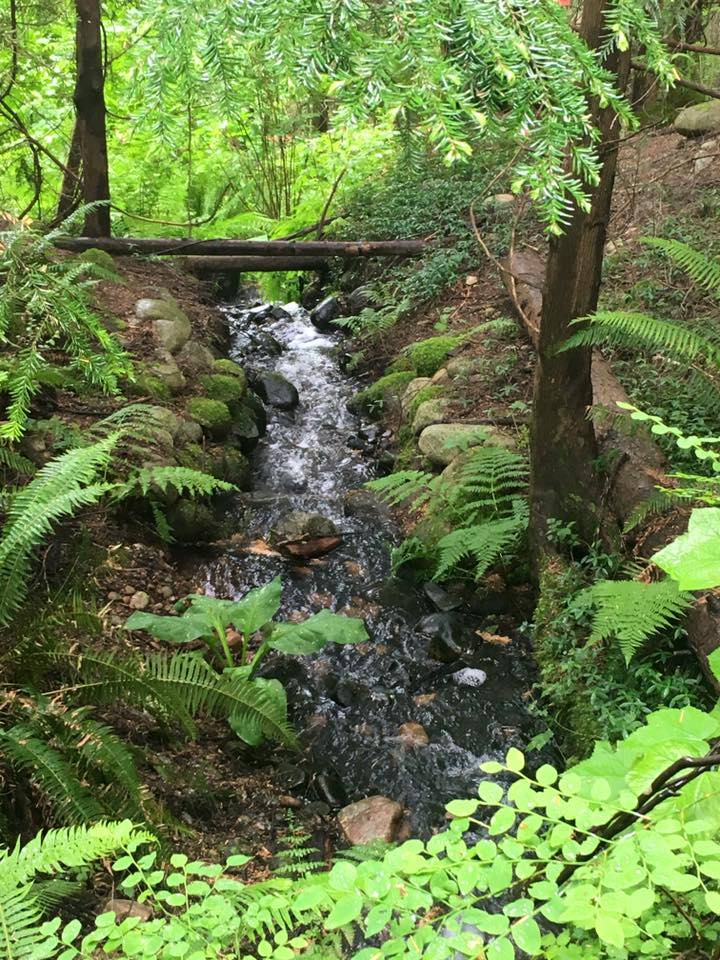 For a real thrill, take a daring walk through the treetops on the Capilano Suspension Bridge. At 450 feet long and 230 feet tall, it provides gorgeous views over the Capilano River.
Tickets range in price by age, approximately $40 USD for adults, $30 for students, $20-$25 for children 6-16 and free for those under 6 years old. There are 30% discounted twilight rates after 5 PM. They conveniently offer a free shuttle service to the park from Downtown Vancouver locations.
An alternative option which is less expensive (read: free) and less touristy is Lynn Canyon Suspension Bridge. This lesser known gem is more secluded and hangs right over a flowing waterfall. It is about a 20 minute drive outside of the city.
Time to spend: 2-3 hours.
4. Catch waves at Kitsilano Beach
Affectionately known at "Kits" by the locals, Kitsilano Beach is the most famous of the nine beaches in Vancouver. You don't need to pay for entrance, just for parking. There is also a heated saltwater pool along the water if the bay water is too chilly (or you're afraid of sharks).
Time to spend: A full day.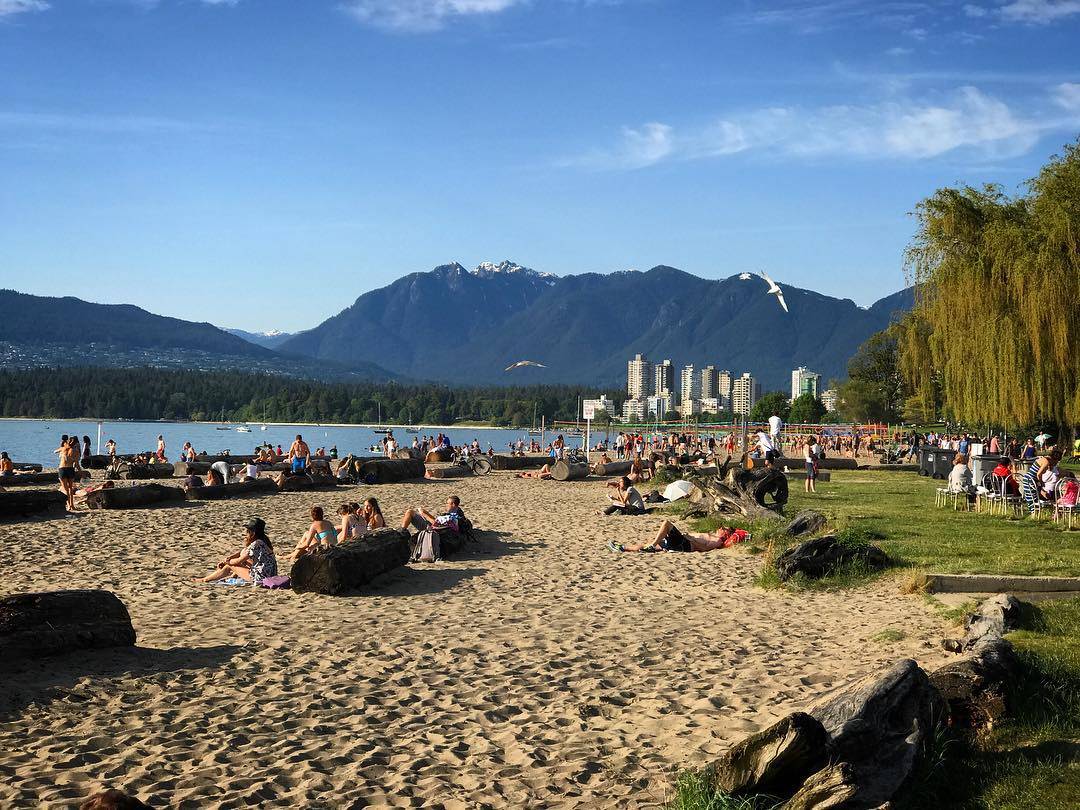 5. Indulge in a brewery tour
Vancouver is well known for its delicious craft beers. There are four main areas with a heavy population of micro breweries which are: Main Street, Granville Island, Downtown, and East Vancouver. Check out this list for the best brewery crawl routes and stop in for a taster tray, a pint or a pitcher, and even a bite to eat.
Time to spend: 4-5 hours.
6. Take a walk around Gastown
Gastown is Vancouver's oldest neighborhood dating back to 1867. It started as a pub founded by steamboat captain "Gassy" Jack Deighton. The area boasts historic charm with Victorian architecture and cobblestone streets. Gastown is a great place for independent fashion shops, dining, and cafes. Don't miss the iconic Gastown Steam Clock that lets off steam every 15 minutes and the unique flatiron building.
Time to spend: 2-3 hours.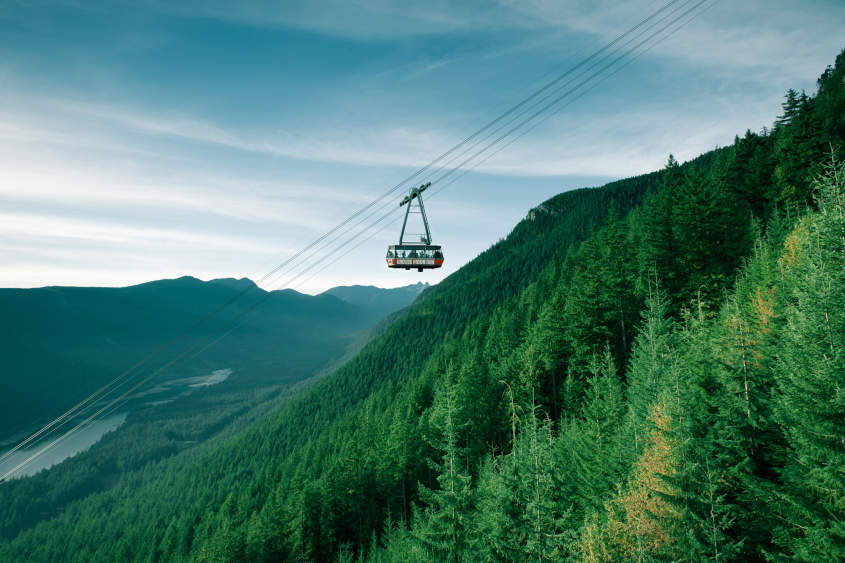 Take a 15-minute drive to the North Shore's Grouse Mountain that is full of year-round fun. Enjoy hiking in the warmer months and skiing and snowboarding in winter. Anytime of year, you can take a Skyride gondola a mile up to the 4,100 foot summit for 360 degree views over the city. Tickets are about $44 USD for adults and $25 for children which includes a scenic round trip Skyride, access to the Peak Chairlift, World-Famous Lumberjack Shows, Birds in Motion Demonstrations and visits to the Grizzly bear habitat. There are several add-on options such as zipline and aerial ropes courses.
When it's not too snowy or icy, you can test your endurance on the challenging almost 2 mile Grouse Grind trail. Dubbed "Mother Nature's StairMaster," the trek is meant for intermediate and expert hikers in good fitness shape only. Admission to the hike is $15 and includes the gondola ride back down since the trail is too steep to hike back.
Time to spend: Half to full day.
8. Enjoy a night out on the town in Yaletown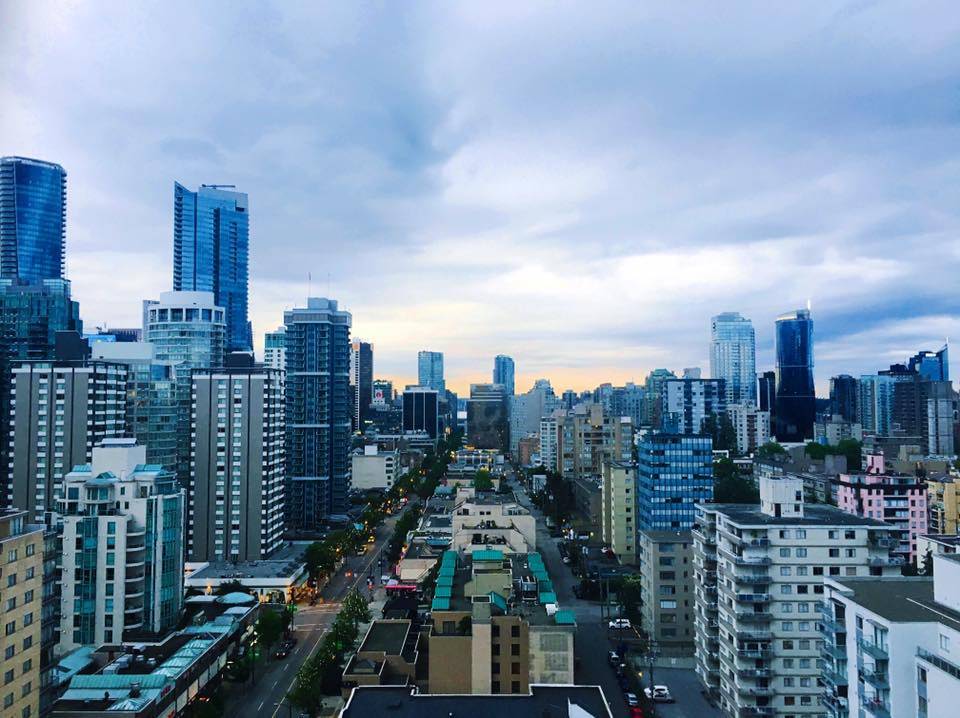 Once an abandoned warehouse district, Yaletown has made a major comeback, now a trendy late night spot featuring eclectic boutiques and restaurants. Hot spots you don't want to miss are the Opus Bar, Bar None Nightclub and UVA Wine & Cocktail Bar.
Time to spend: 3-4 hours
9. Taste traditional Canadian cuisines
Be sure to try the most famous of all foods in Canada, Poutine. How can it get better than piping hot french fries covered in gravy and cheese curds? Also try the savory and sweet candied salmon which is coated in maple syrup.
Time to spend: As much as your belly allows :)
10. Stroll Queen Elizabeth Park
Spanning nearly 130 acres, the Queen Elizabeth park features a rose garden and an arboretum with about 1,500 native and exotic trees. The Bloedel Conservatory features a wide range of exotic birds and hundreds of tropical plants within three different climate zones.
Since the park sits at the highest point in Vancouver, it offers spectacular views of the city skyline, mountains and shoreline from the fountain plaza. While it is free to enter the park, you will have to pay to park, $2.70-$5.40 per day depending on the time of year.
Time to spend: 2-3 hours.
Bonus: Roadtrip to Ucluelet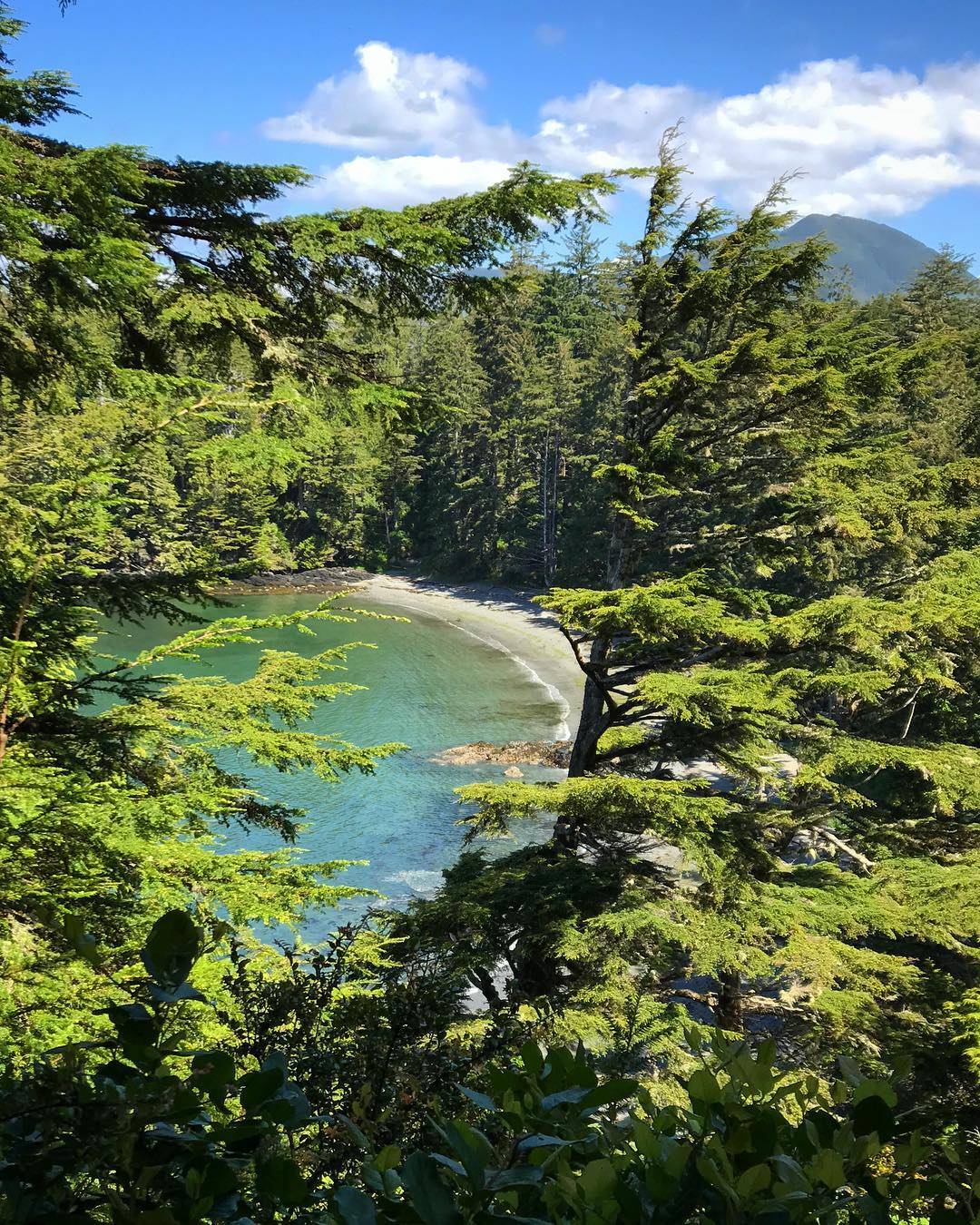 Venture 5 hours to Vancouver Island's west coast, where you will find the beautifully rugged Ucluelet. You must make the trek around the Wild Pacific Trail, a 9 km loop through rain forests and overlooking the rocky coastline.
The trail is divided into two sections, the Lighthouse Loop: A 2.6 km trail circling the southern tip of the Ucluelet Peninsula and Artist Loop, a 5 km out and back trail with separate side trails that lead to sweeping vistas.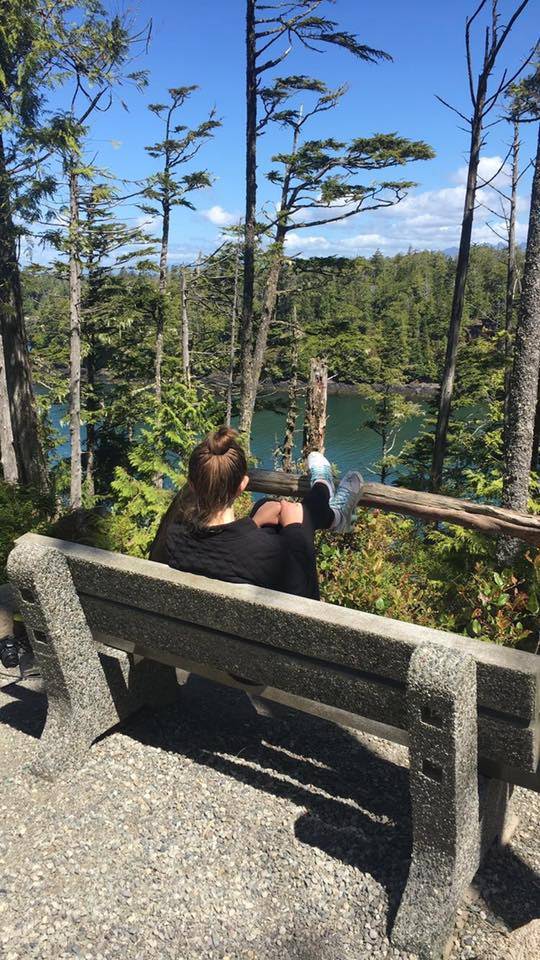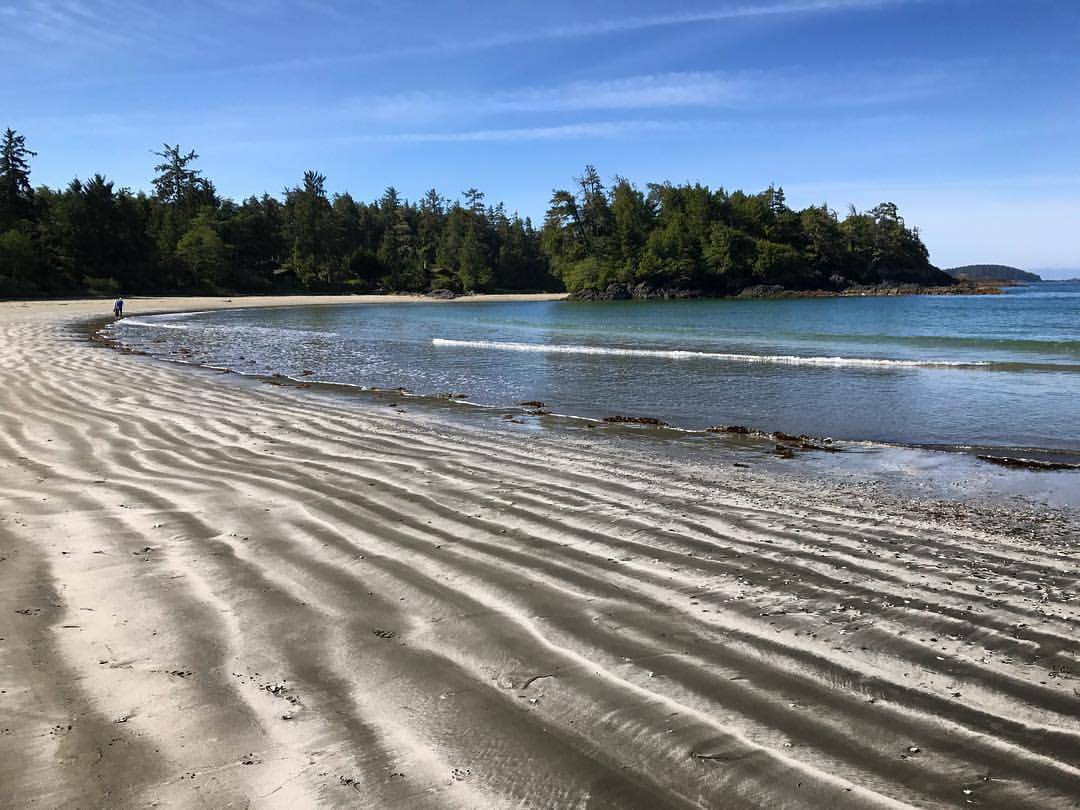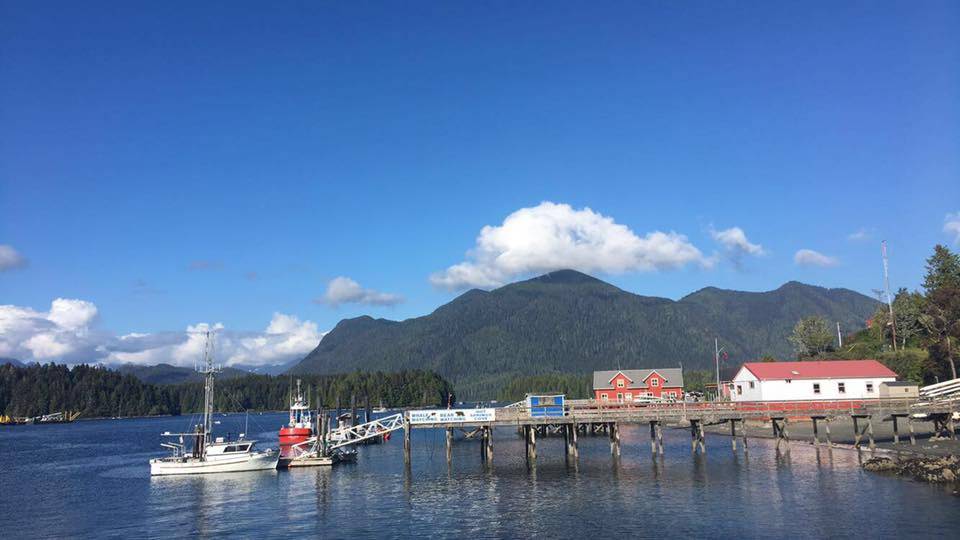 We hope you found this guide useful for planning your first trip to the beautiful Vancouver! And to document your adventures to Vancouver and beyond, check out our brand new North America maps! They come in four unique styles and and two sizes.
All major cities of North America are detailed out for you to pin your way across the continent. You can keep the classic legend to map out your "past adventures" and destinations "yet to explore," or personalize it with your family name, a special date or favorite travel quote.
---