I often get asked where my favorite place I've ever traveled is, and without hesitation, my answer is always New Zealand. The main draw is its vast range of breathtaking scenery, from rain forests and beaches in the north island to lakes and snow-covered mountains in the south. Not to mention fjords, volcanoes, and hot springs for a diversity unlike anywhere else on the planet.
New Zealand has a temperate climate, with average temperatures ranging from 55 to 75 °F. Spring and autumn are beautiful with abundant rainfall which keeps everything green, while the summers are good for relaxing at the beach, and winters for hitting the slopes.But because of the country's remote location, it's not on many travelers' radars. Today I am sharing my one week itinerary for the South Island of New Zealand and you will see why it should be on top of every outdoor enthusiasts list!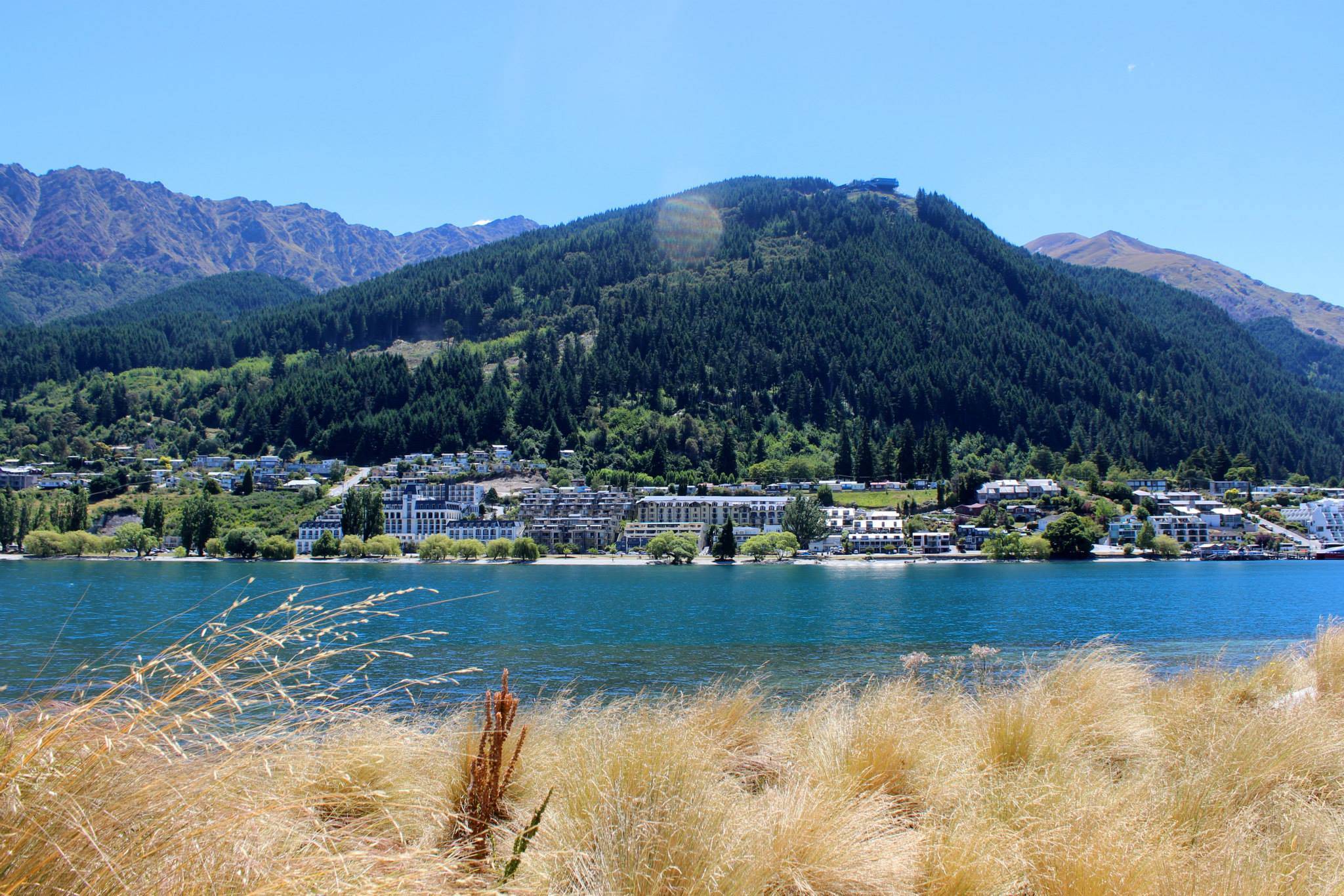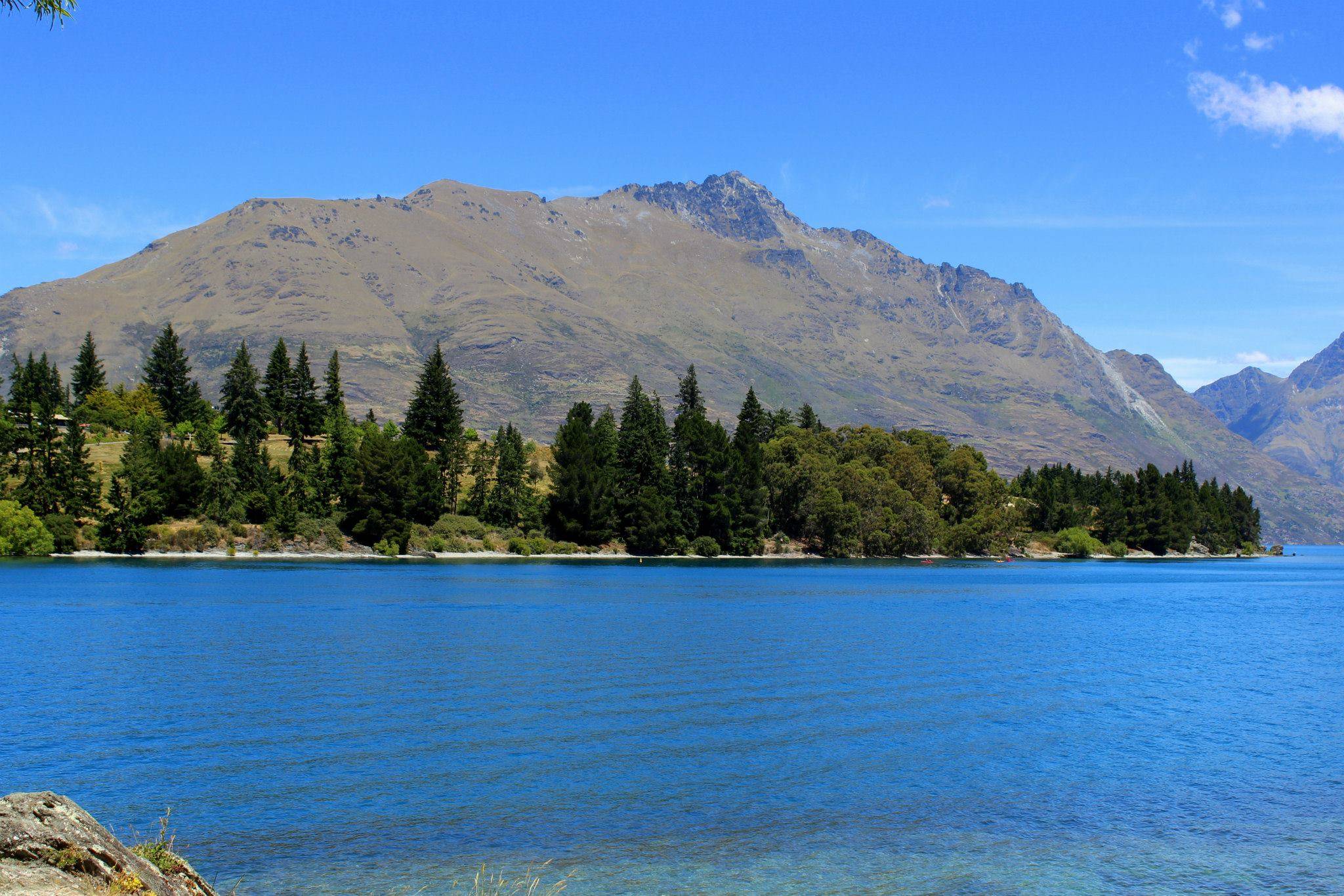 There is so much to see and do in Queenstown, you should definitely spend a few days here!
Rent a car. New Zealand is one of those places where it's all about the journey, not just the destination. Renting a car is your best bet to see as much of the island as possible. And I can guarantee the views throughout your drive will not disappoint.
Take Note:Driving is on the left side and roads can be narrow and twisting so drive slowly. If you are prone to motion sickness, come prepared. You also do not need an international license to drive.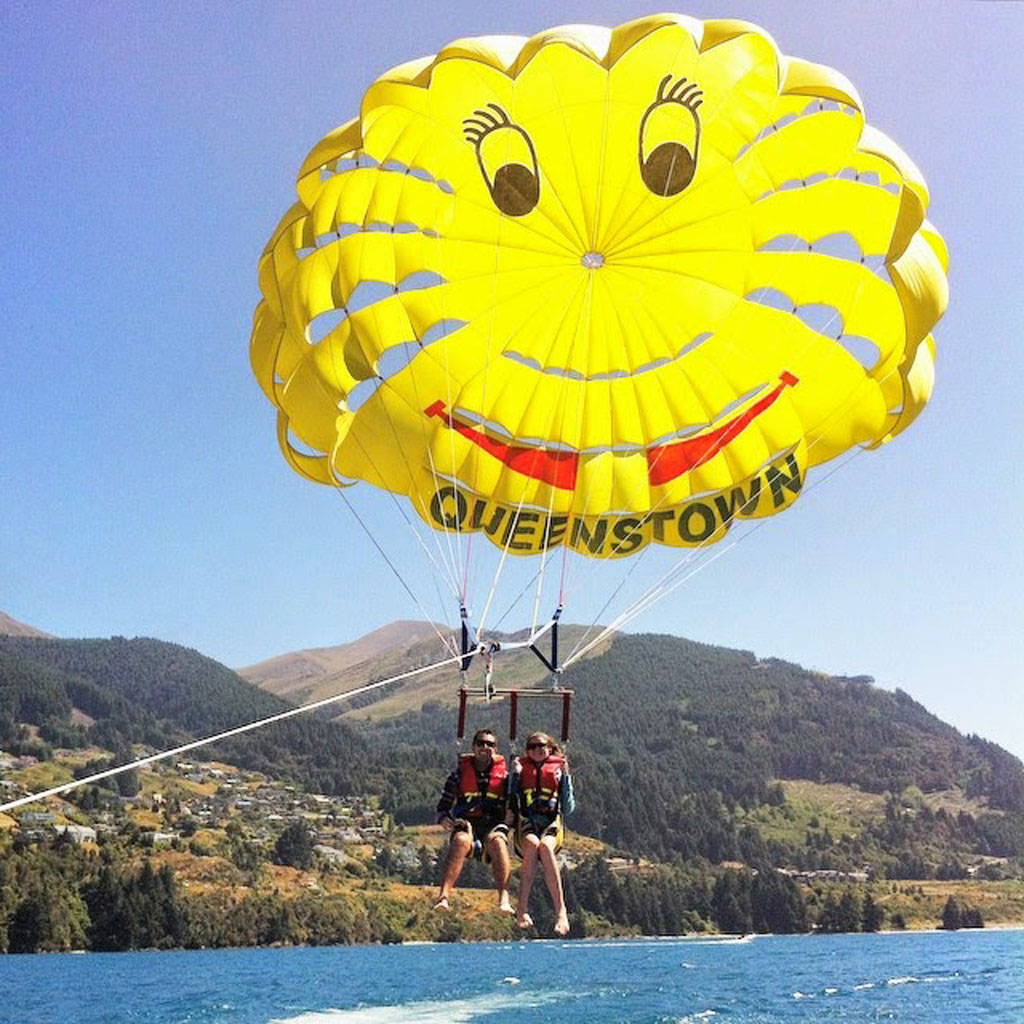 Participate in all the adventure sports. Where else can you go surfing, skiing, snowboarding, kayaking, hiking and caving – all within the same season? Queenstown is the place to get your adrenaline fix while enjoying the most gorgeous views over Lake Wakatipu.
Milder options include paragliding, ziplining, jet boating, helicopter rides and hot air balloon rides. If you're ready to get the blood pumping, try mountain climbing, white water rafting, bungee jumping and skydiving. They truly have it all in Queenstown!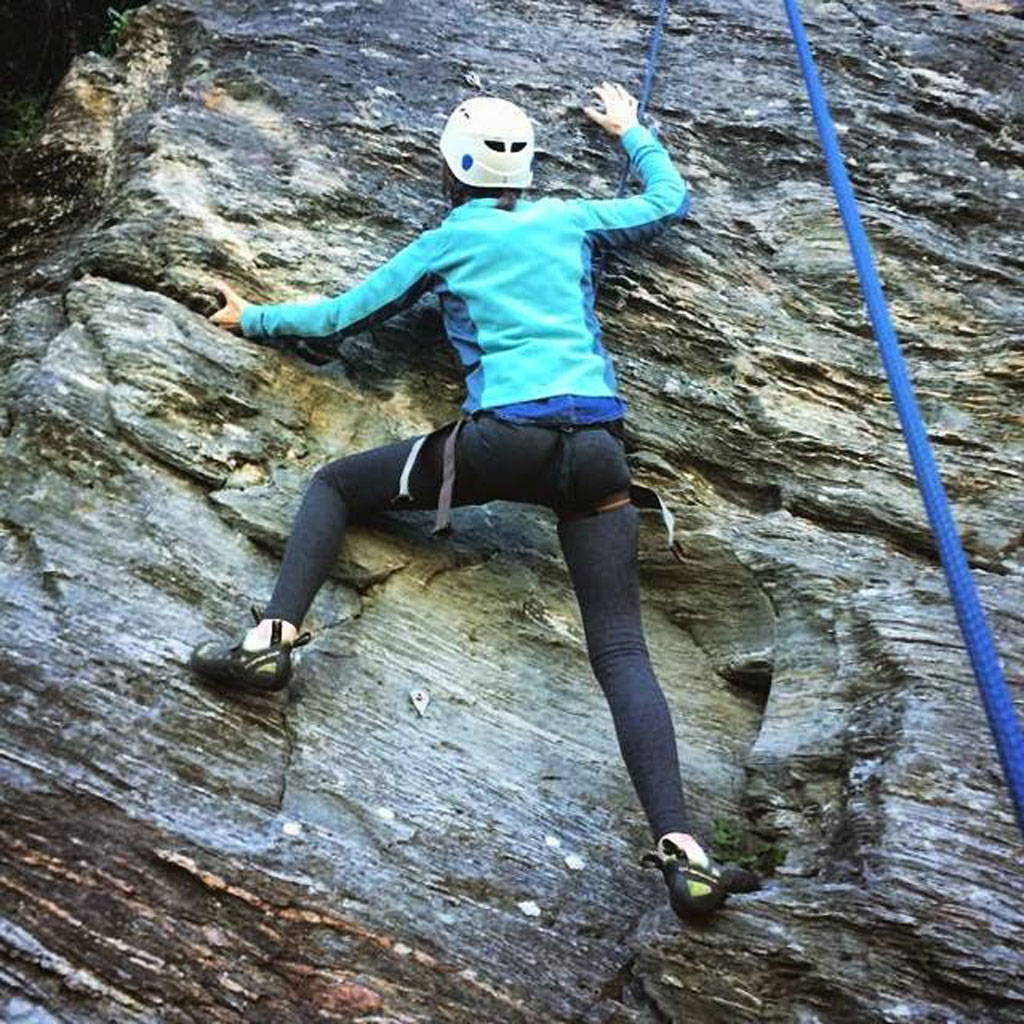 Take Note: Queenstown is expensive - the activities, the food, and the accommodationS. Be prepared! Activity availability can change based on the season and the weather so I recommend booking in advance.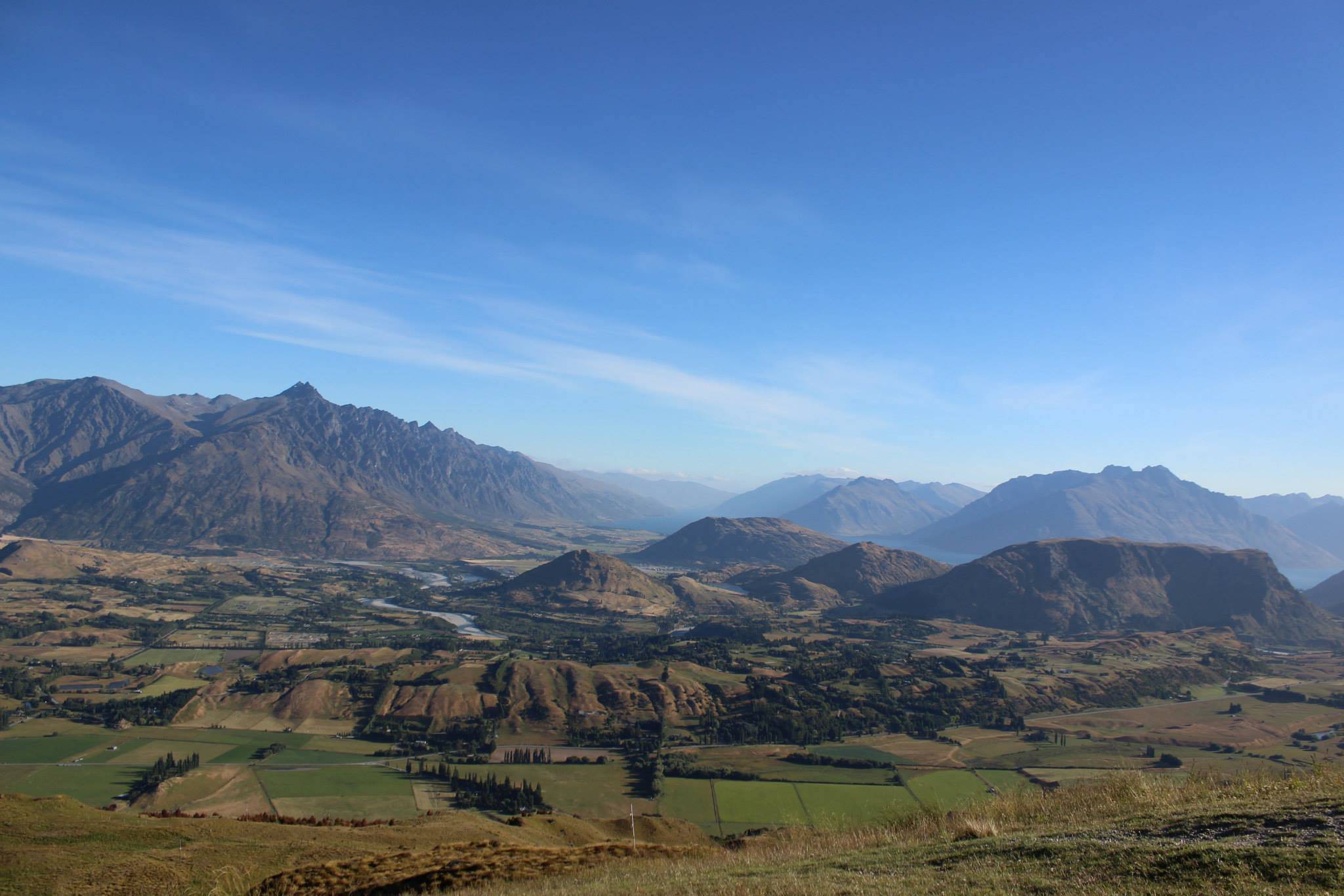 Venture to the top of Coronet Peak. Depending on the season, you could could find snow-capped mountains for skiing and snowboarding in the winter (June to August) or enjoy a peaceful picnic on green pastures in the summer (December to February). Both offer equally gorgeous views from the top.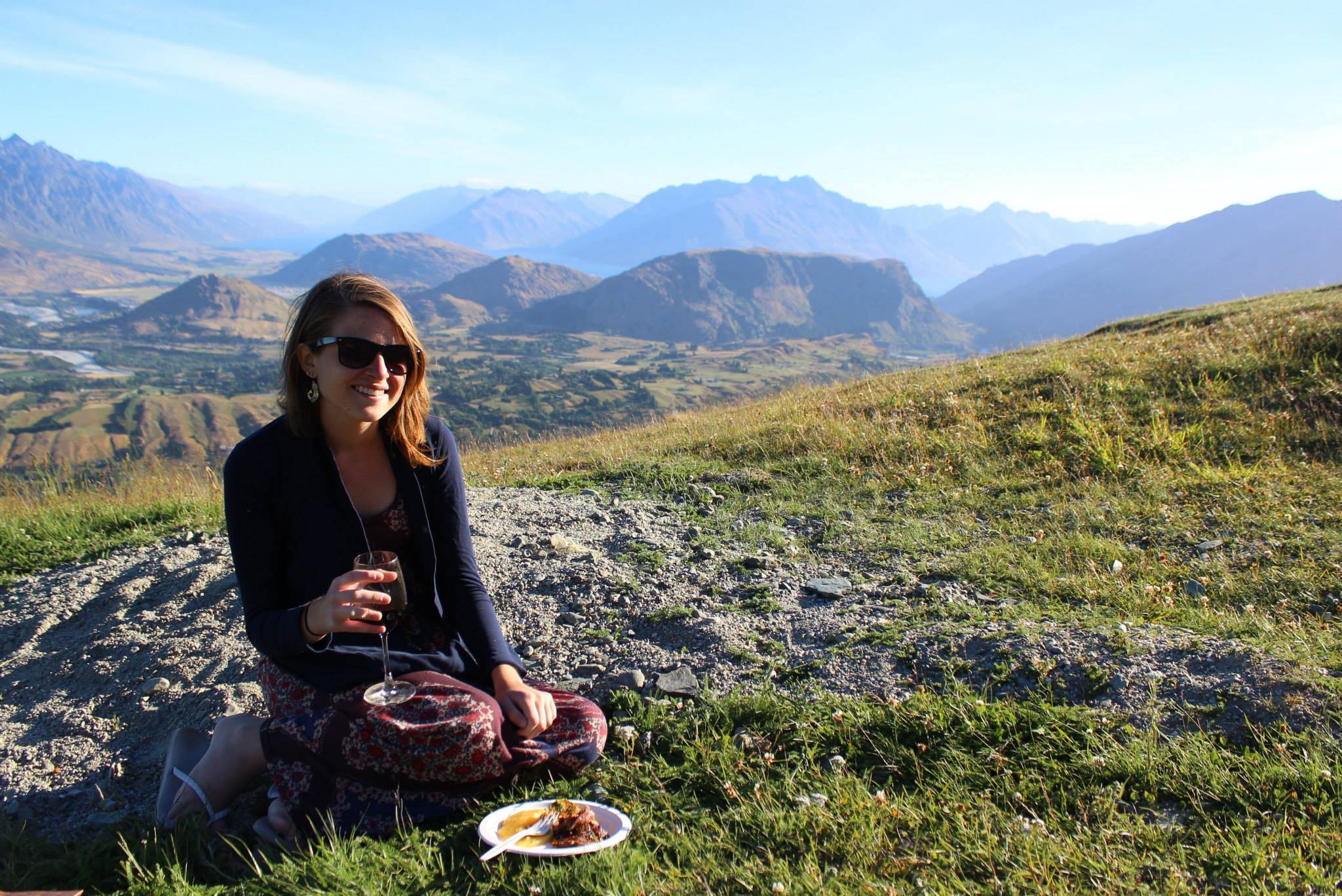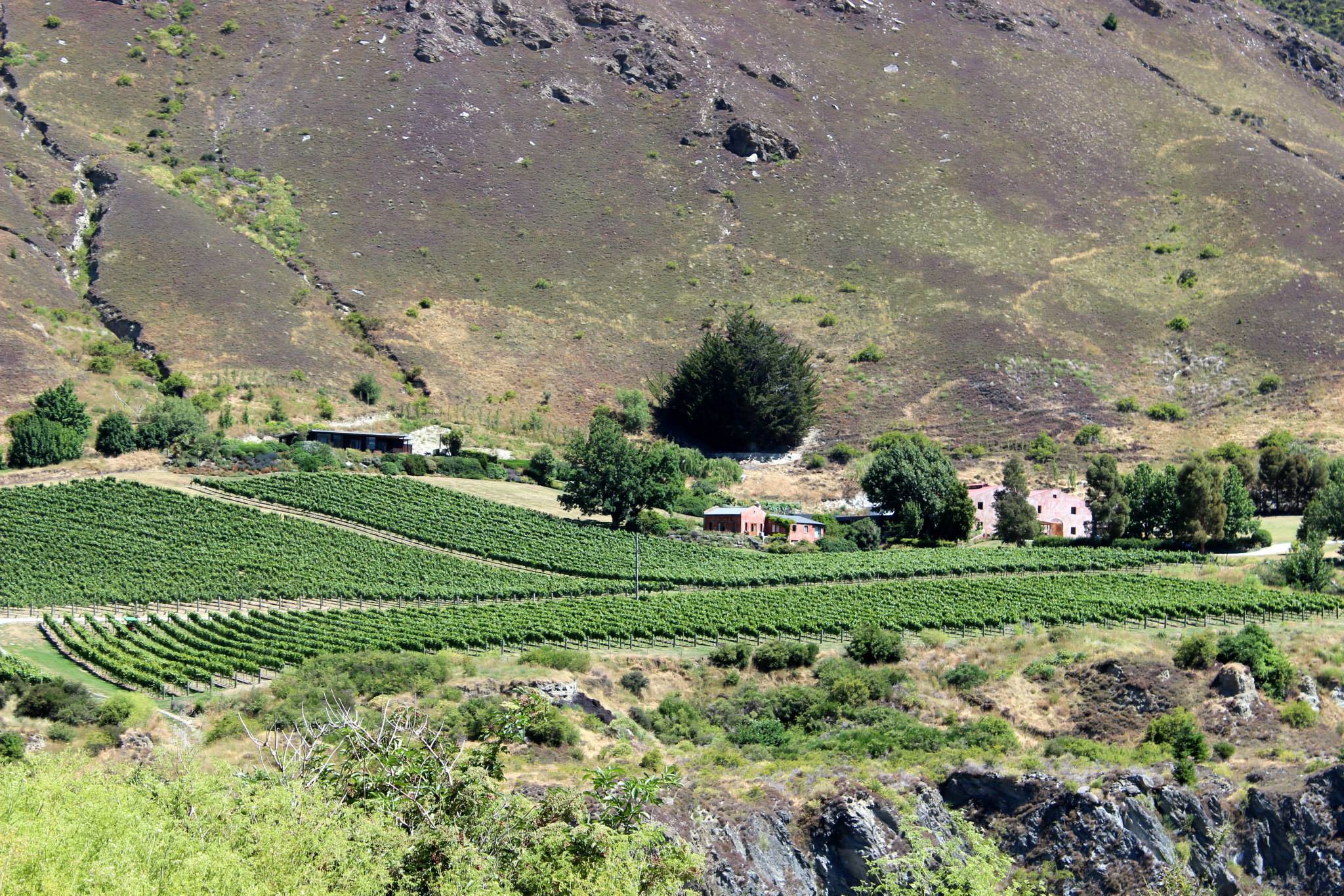 Sip wine at the many vineyards. While New Zealand is most famous for its aromatic Sauvignon Blanc, the Pinot Noir varietal flourishes in the Central Otago region. Located just 20 minutes from Queenstown are two of my favorites, Rippon Vineyard and Gibbston Valley, to hit on your way out of town.
Take note: Marlborough is the largest wine region in New Zealand and worth checking out but much farther north on the island.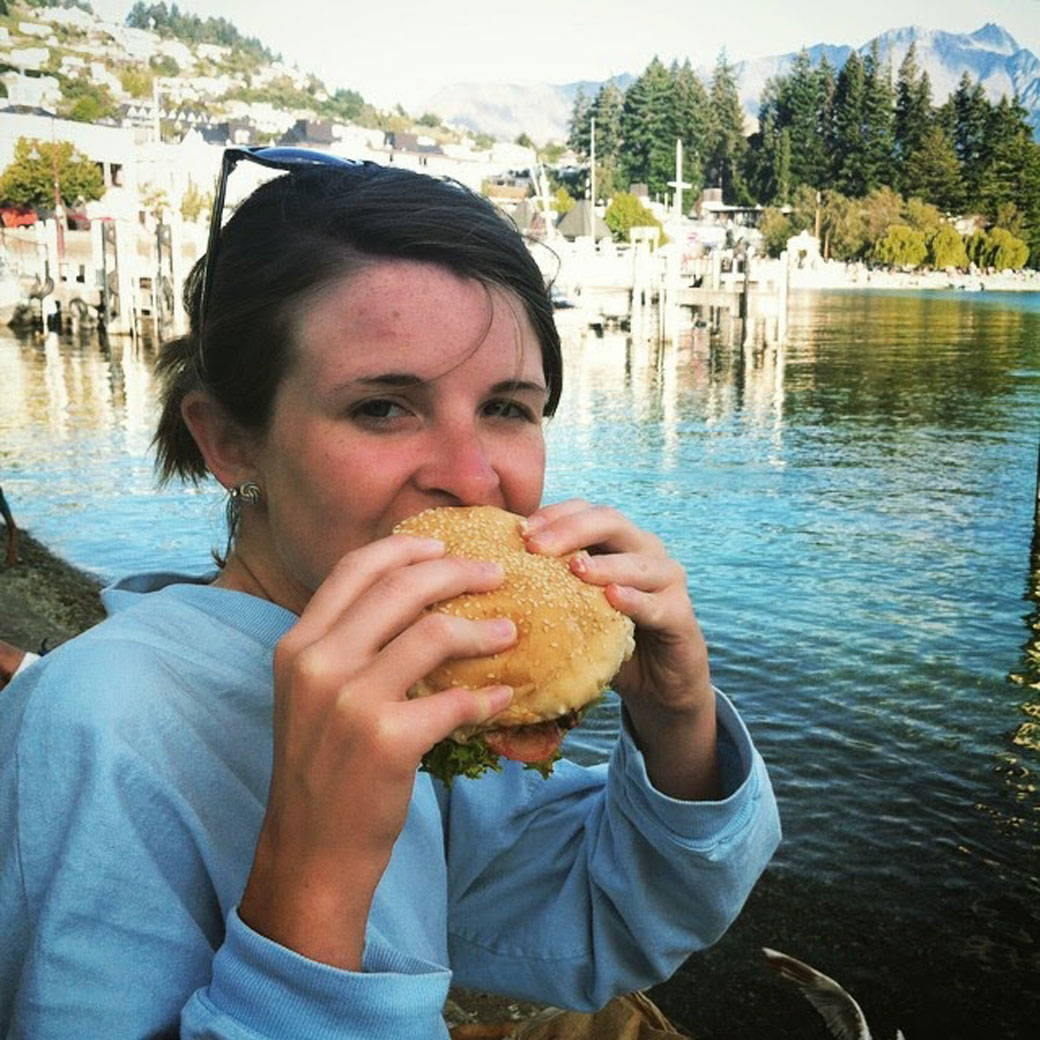 Indulge in Fergburger. Prepare to feast on one of the best burgers in the world. No exaggeration. Fergburger is always busy despite being open 8AM-5AM every day.. a whopping 21 hours! You can usually order your burger, walk around the town for a bit and come back in an hour to pick it up.
You can't go wrong with the classic Ferg Deluxe (Prime NZ beef, bacon, cheddar) or the Sweet Bambi (Wild Fiordland deer with Brie cheese, boysenberry and caramelized onion chutney, aioli and tomato relish). The burgers will run you $12-15 but they are massive and well worth it.
Enjoy a cocktail at the Below Zero ice bar. The entire bar - walls, furniture, sculptures and even the glasses you drink out of are all made of ice. Don't worry about freezing, the bar offers plush jackets, gloves and boots to make your experience enjoyable.
Take note: All cocktails are made from vodka or mocktails are also available.
Ride the gondola up to the SkyLine. Enjoy panoramic views over Queenstown, Lake Wakatipu, Coronet Peak, and The Remarkables. Once you've reached the top, feast at Stratosphere restaurant & bar with the iconic food of New Zealand along with other international cuisines. Once your food digests have a little fun with thrilling luge rides.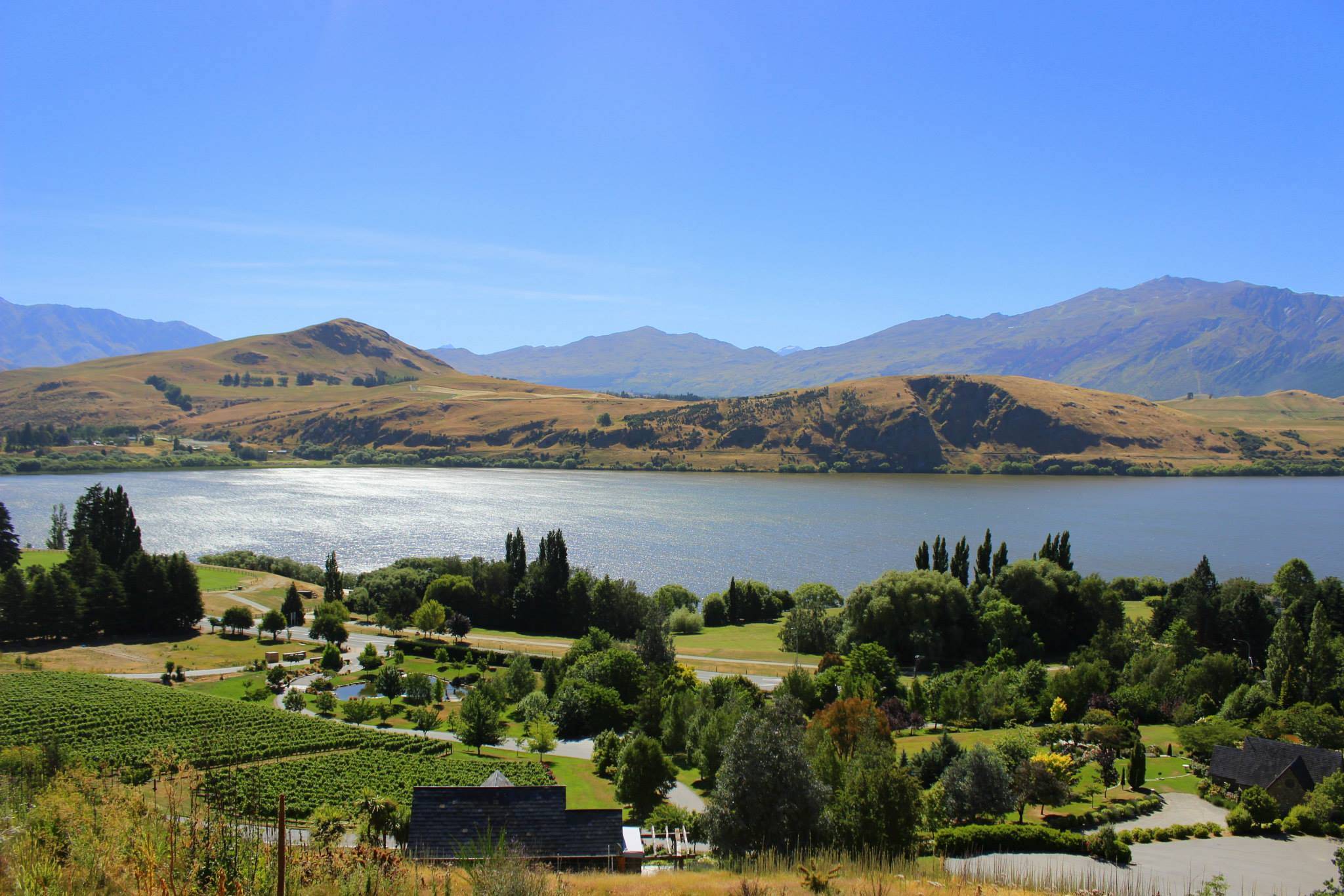 About a 2 hour drive from Queenstown sits the small, quaint town of Te Anau. Leaving the city, the Remarkables mountains are on your left and Lake Wakatipu on your right. You will want to stop here to break up your drive to Milford Sound.
Glowworm caves. The main feature of the peaceful town of Te Anau is its fascinating glowworm caves. Unfortunately photography is prohibited in the cave so you will just have to check it out for yourself! Even inside of a damp, dark cave, it feels like you're looking up at a sky full of stars.
Days 5 to 6: Milford Sound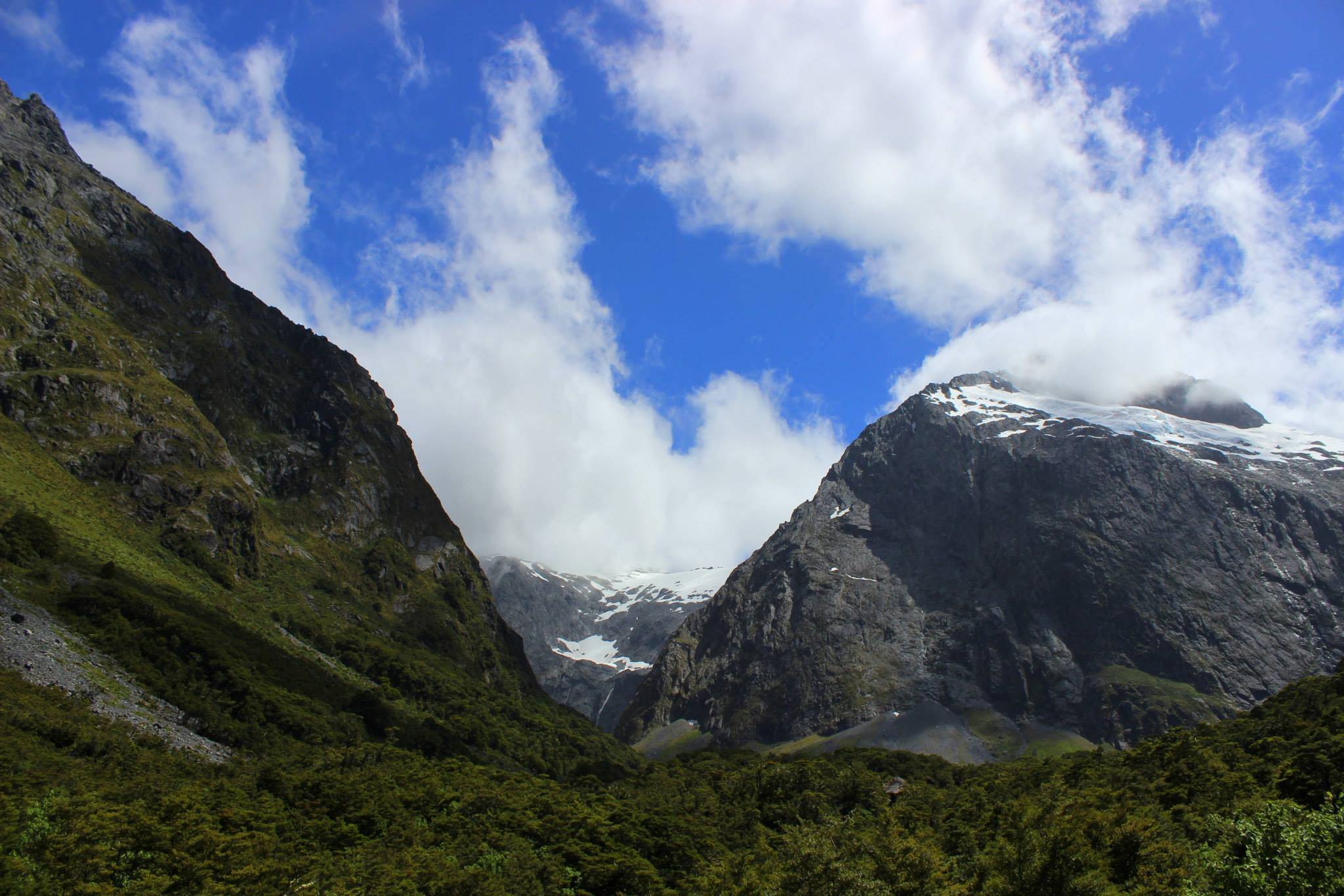 While it is just a 2 hour drive from Te Anau to Milford Sound, you are going to want to set aside 5 hours or more. There are hikes and beautiful sights along the way and you will should take time to enjoy them in all their glory.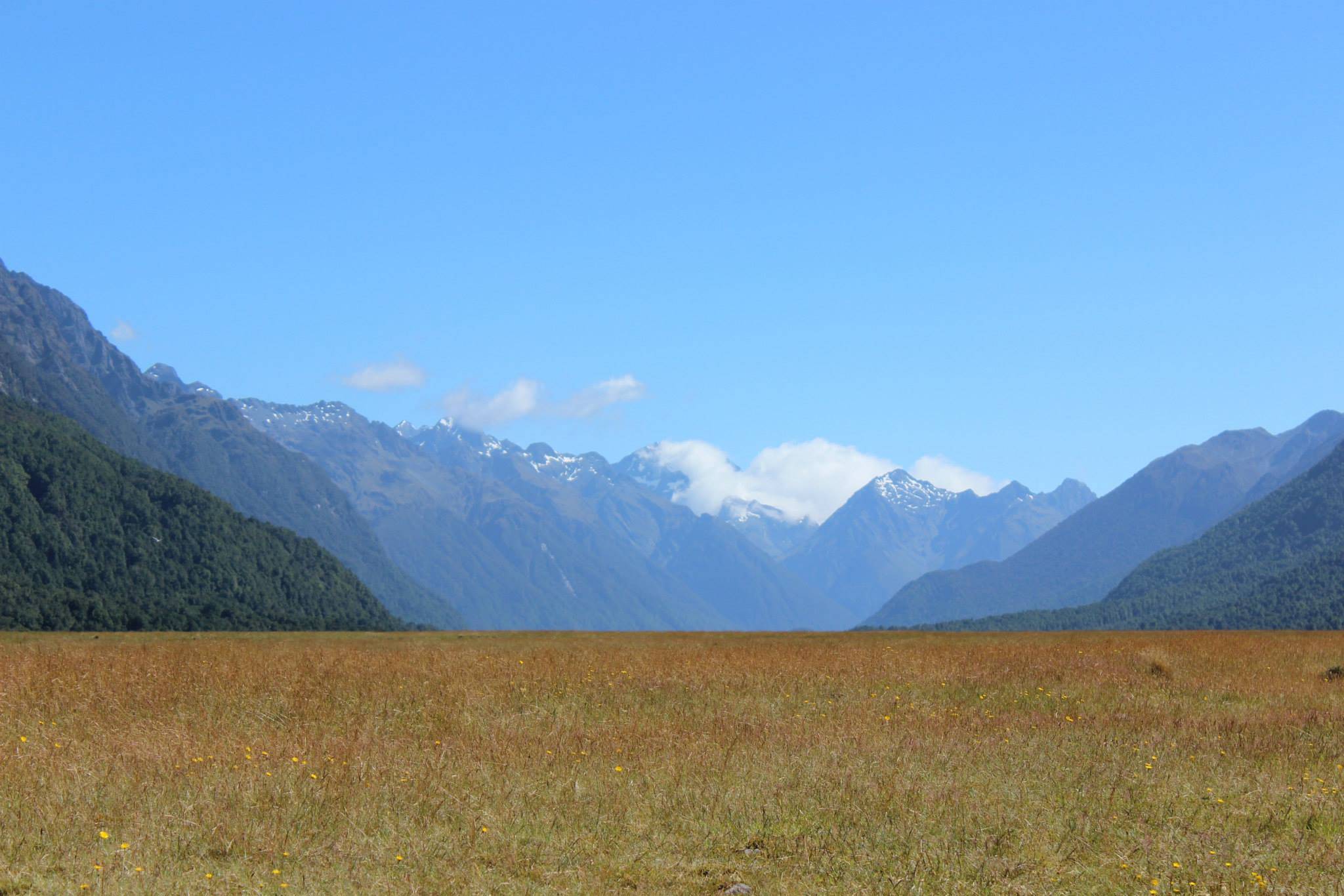 Eglinton Valley. Leaving the lush farmland behind, the road enters the long, scenic valley with the viewpoint of Knobs Flat. Go ahead, take a few cheesy tourist photos.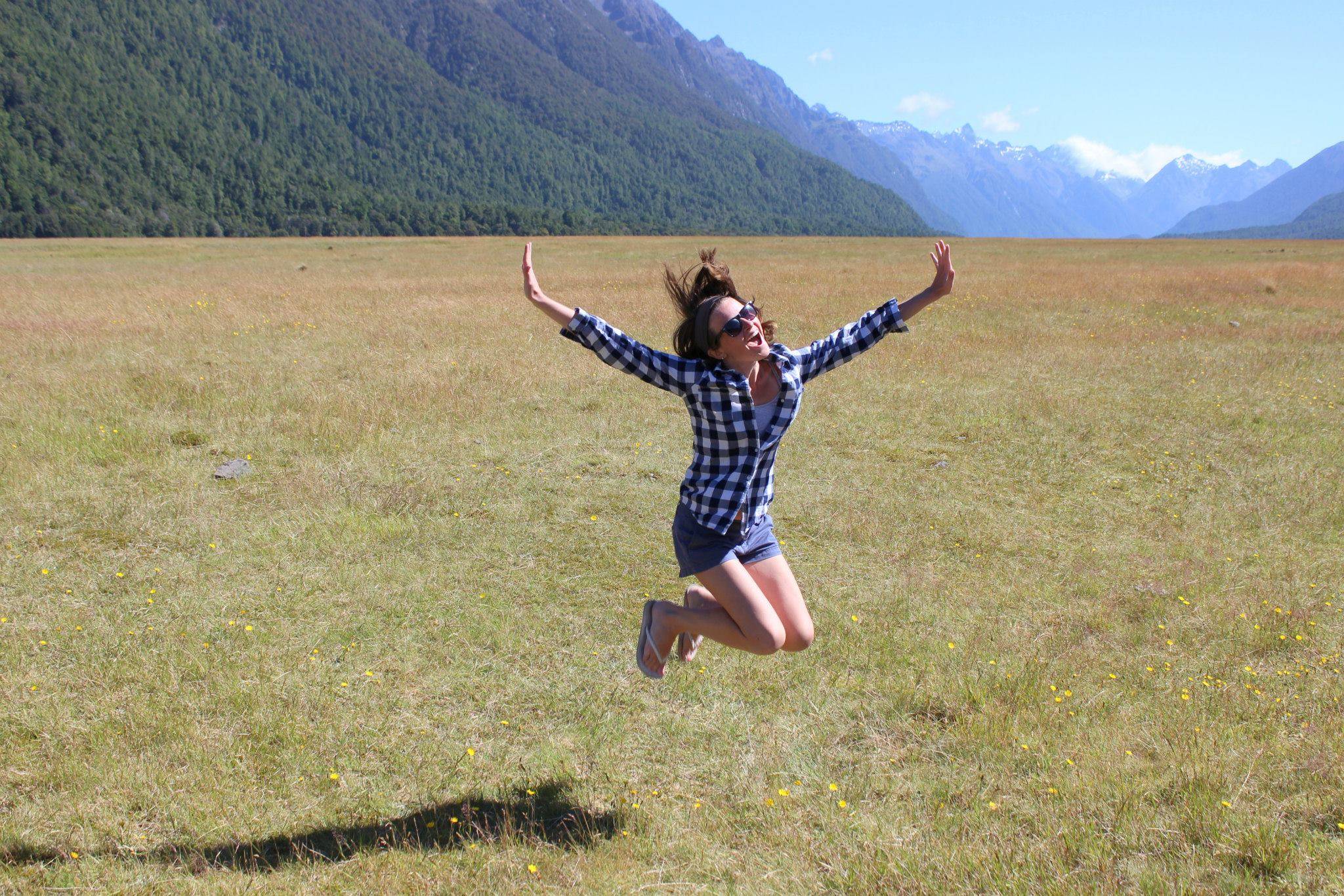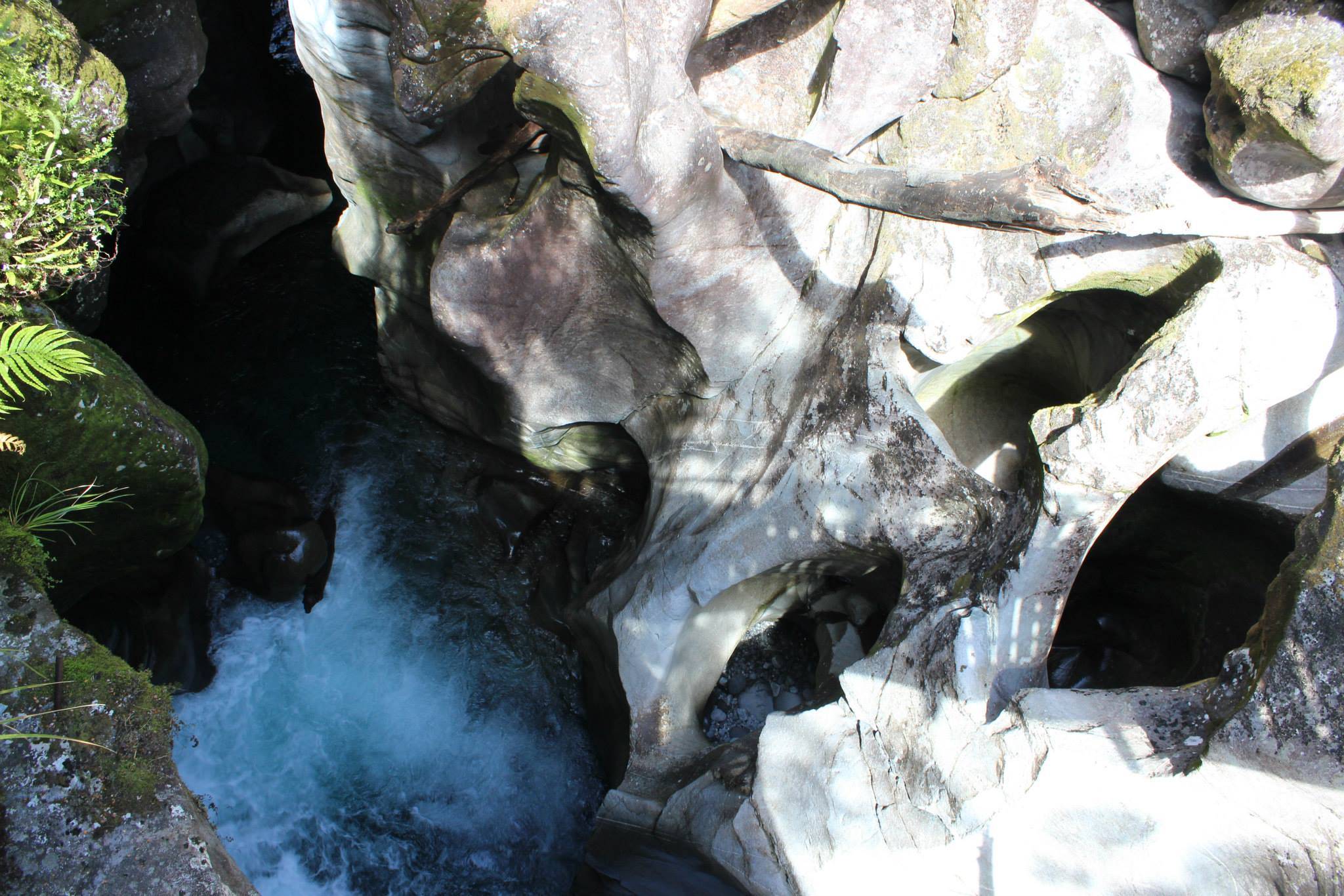 The Chasm. Just a short walk from the road, you will find this unique rock formation with a set of powerful waterfalls feeding into the Cleddau River. Thousands of years of water pressure have sculpted interesting shapes into the rock.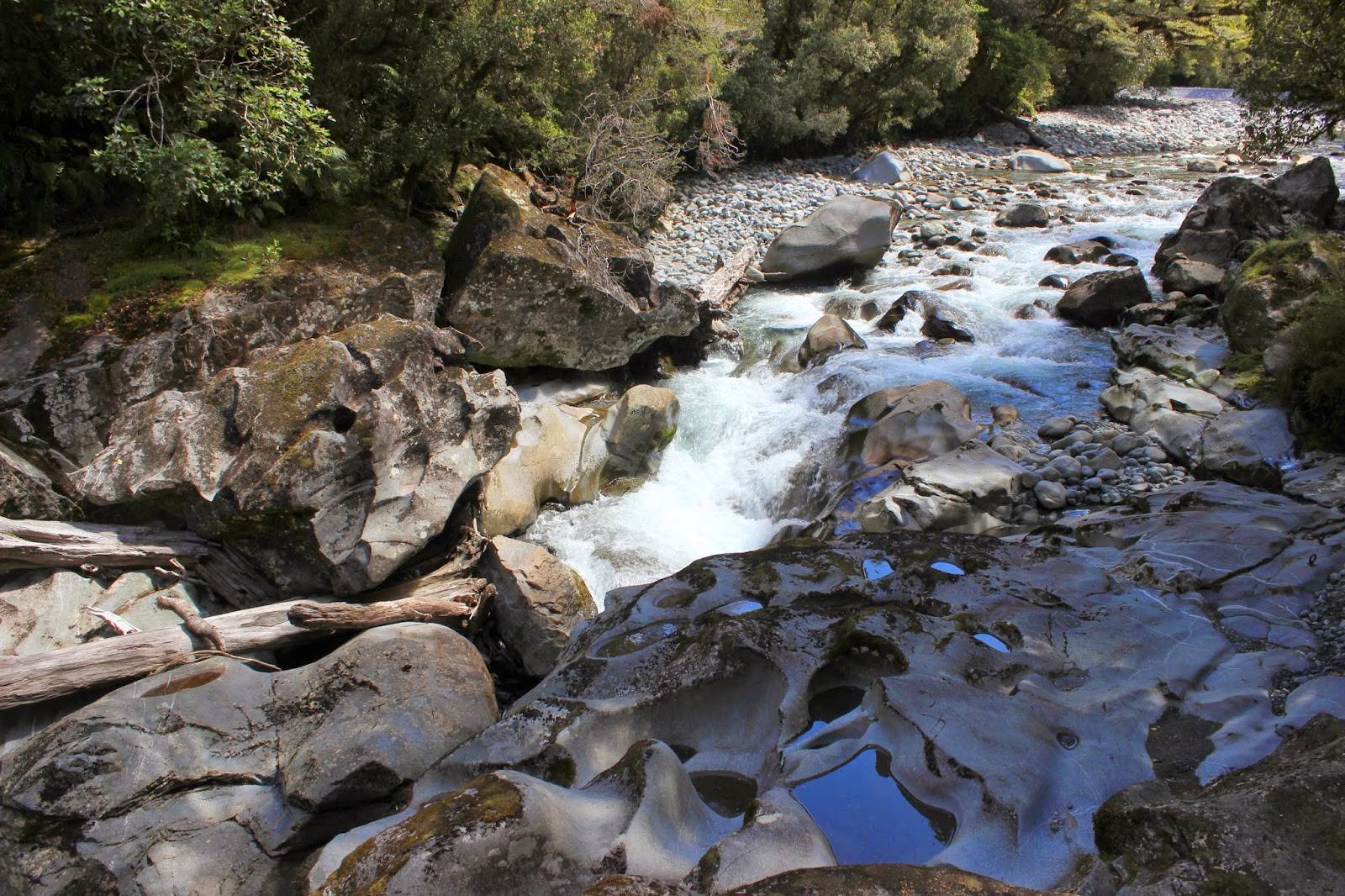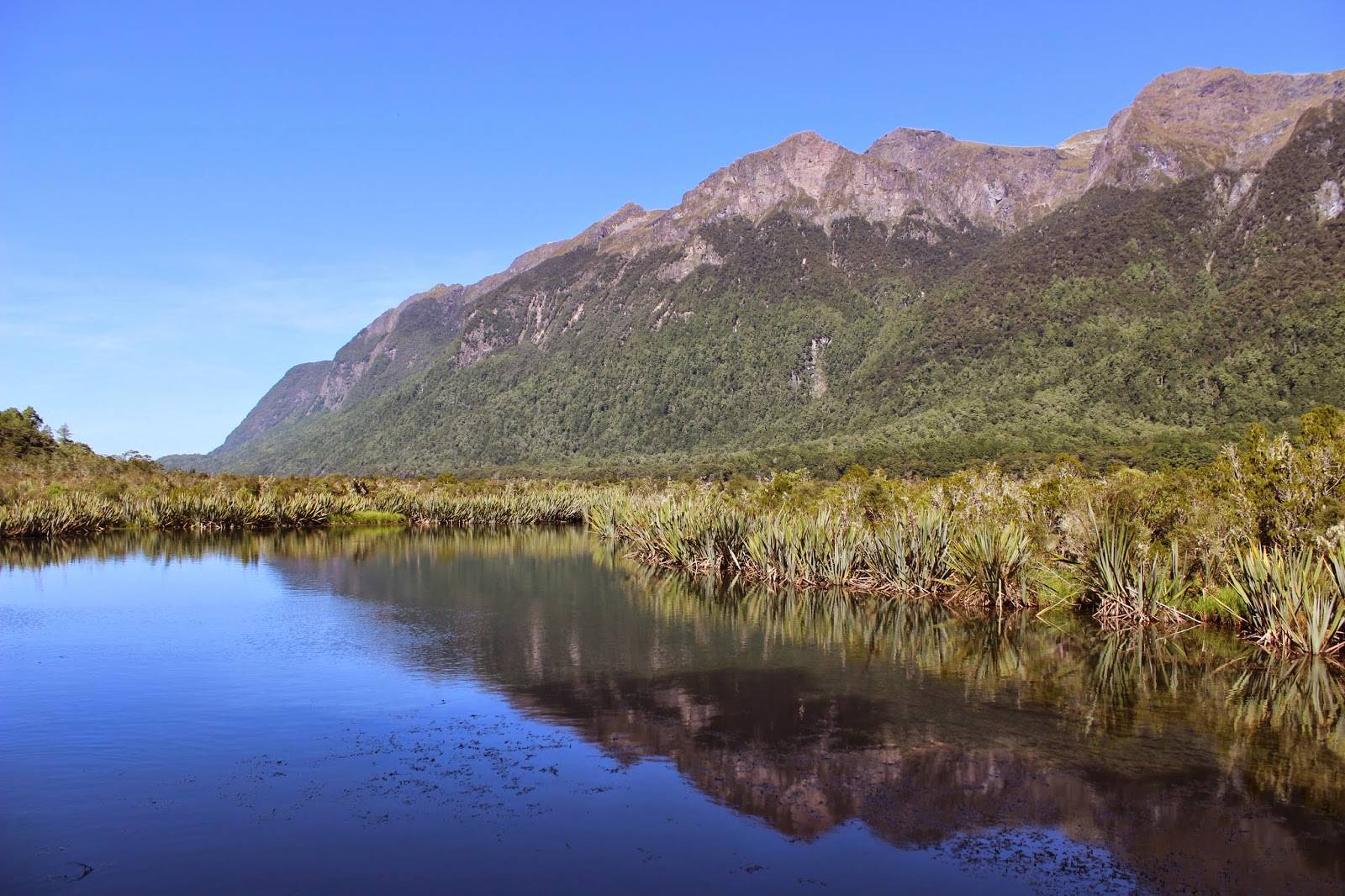 Mirror Lake. On a clear day, you will be greeted by the reflection in the lake of the Earl Mountains. Waterfowl flock here and play.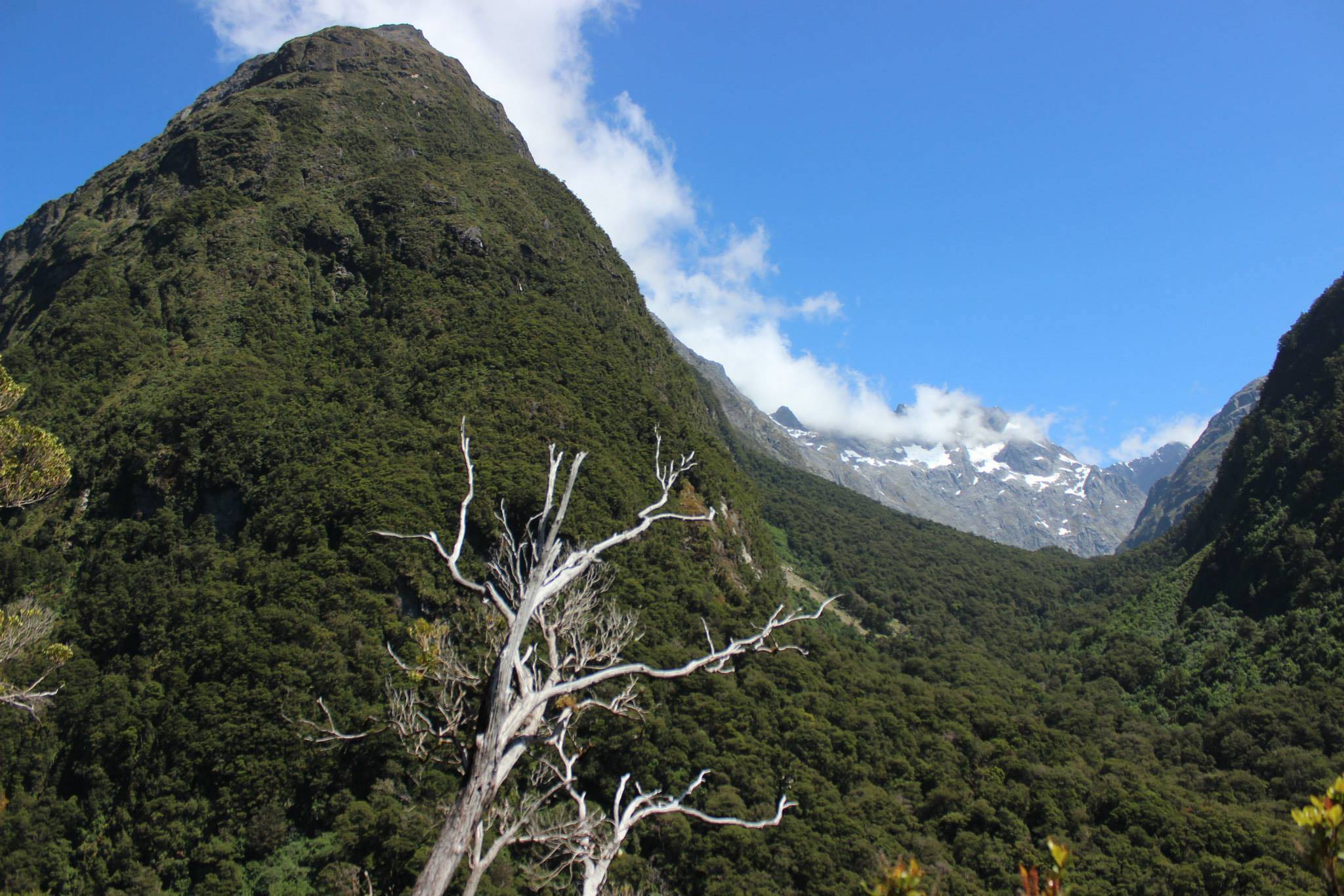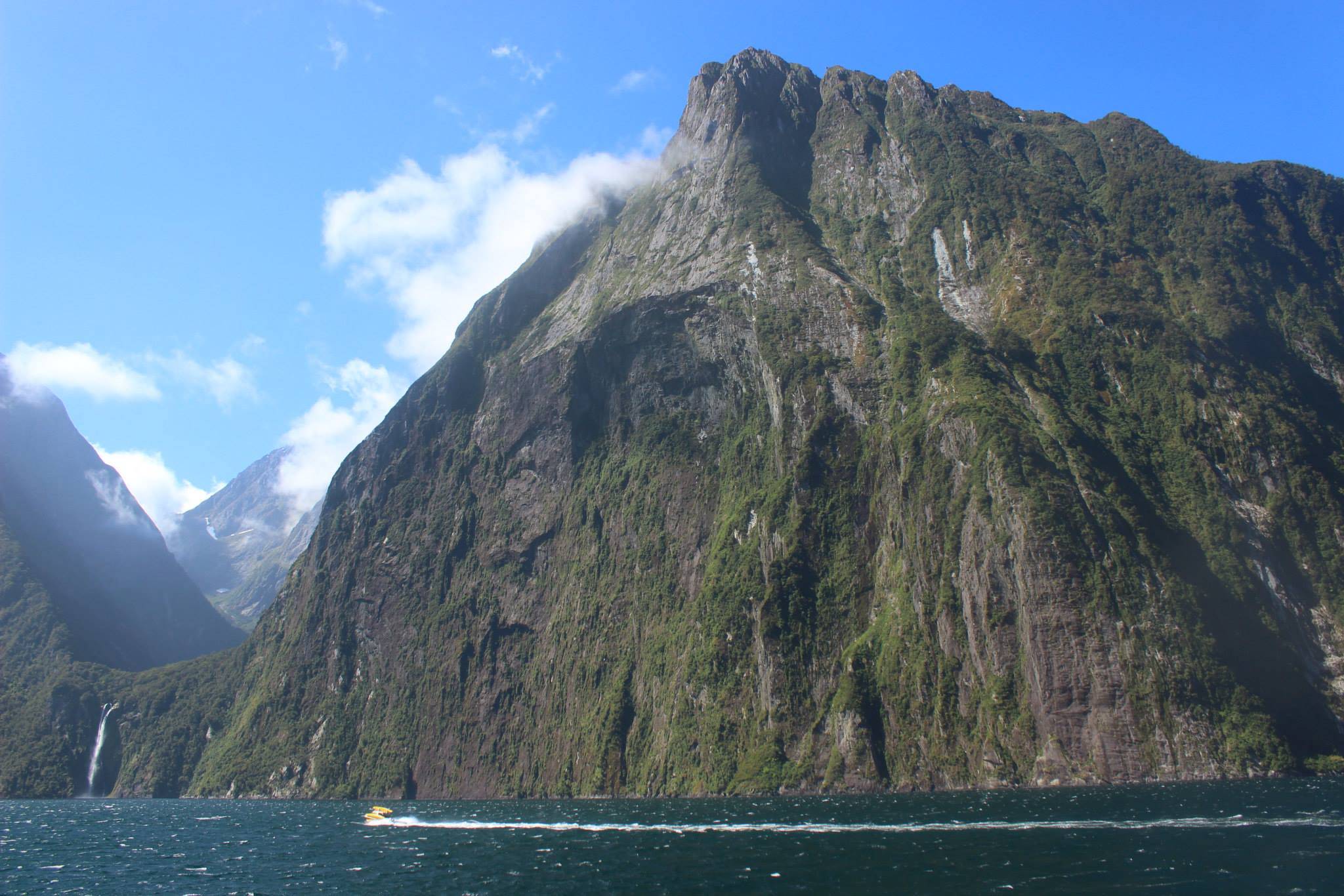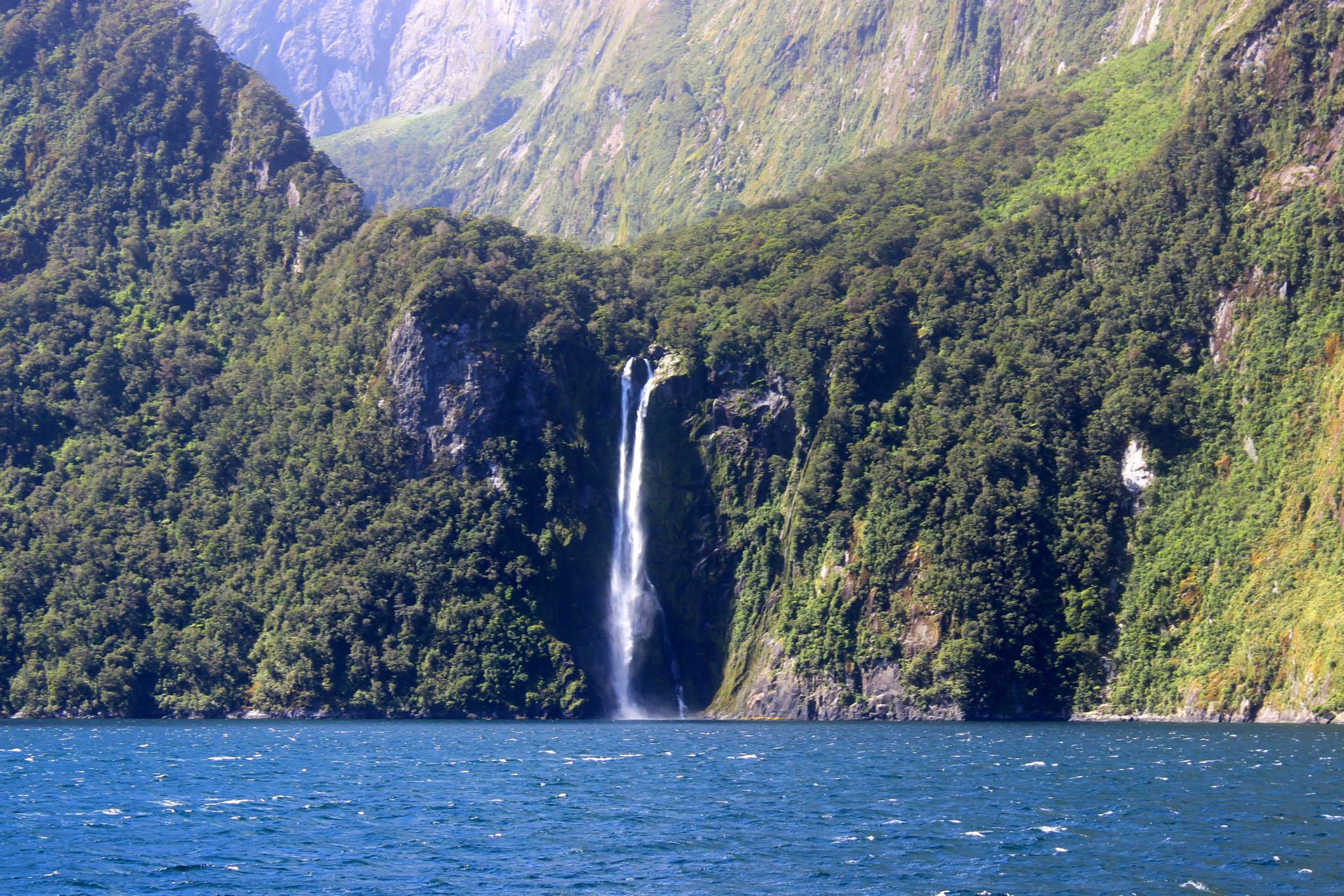 Cruise Milford Sound. Milford Sound is the most famous of the many fjords in the Fiordland National Park for its pure, natural beauty. Enjoy an overnight dinner cruise complete with misty mountains, seals, dolphins, waterfalls and rainbows!
Milford Sound Great Walk. Dubbed one of the 'most beautiful hikes in the world.' But if you want to experience it, you have to book FAR in advance, we're talking almost a year ahead of time!
Christchurch isn't as scenic as the rest of the island, but as the only major city in the south island, it's worth a day there.The city center was destroyed by an earthquake in 2011 and is slowly being rebuilt to this day. Don't be afraid to say hi or ask for directions, the Kiwis are some of the most friendly locals I have ever met!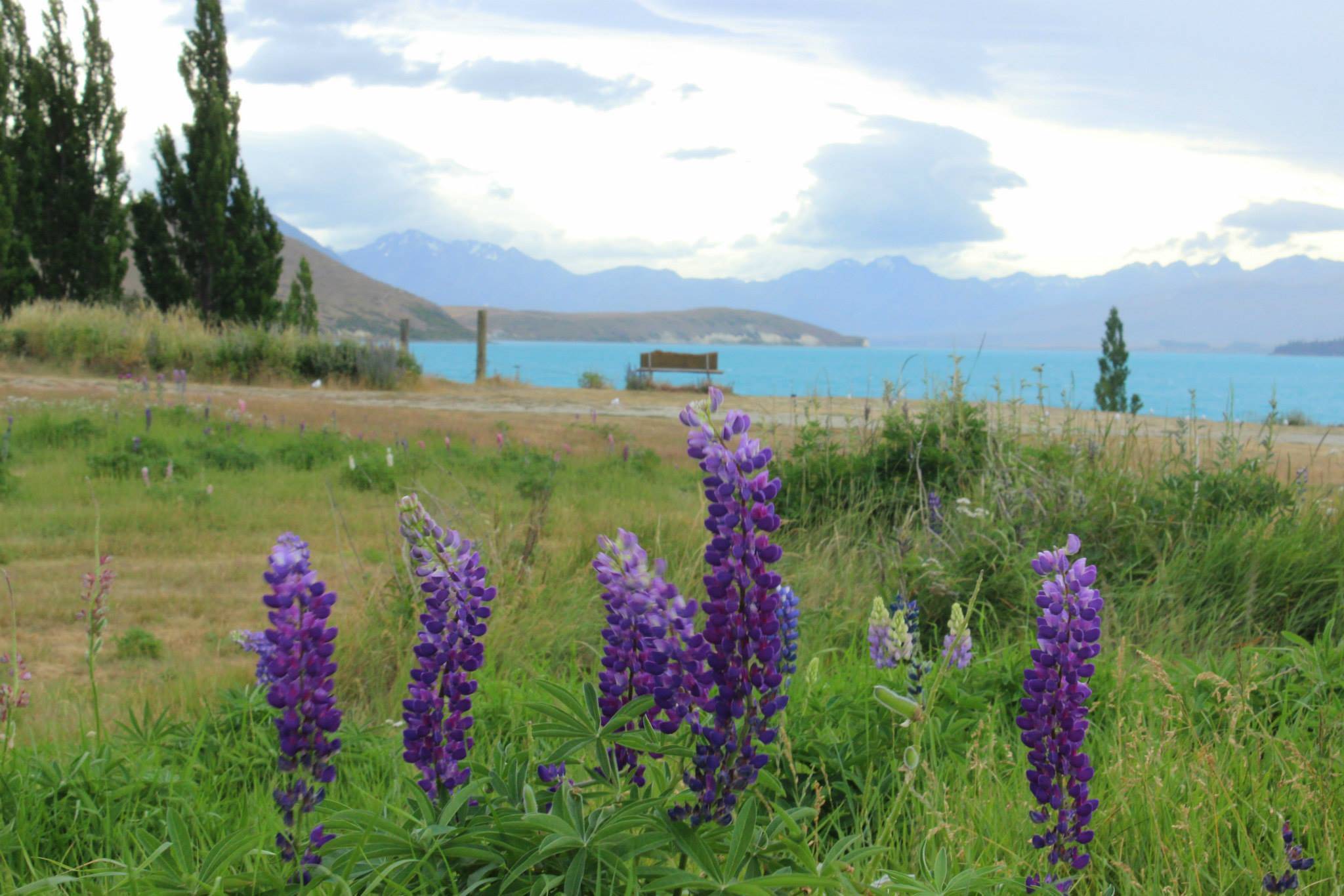 Lake Tekapo. Worth a stop on your drive to Christchurch. I can't decide which is prettier, the ice blue waters or the vivid purple lupine flowers. The air here just feels so fresh and clean.
Now I'm putting a challenge out there to you world… can you top New Zealand?!
Share your favorite place you've ever traveled in our Facebook community. We would love to see photos and hear stories from your experience!
---
Shane is a Digital Marketing Manager at Conquest Maps. Her love for travel began after college when she landed her first job across the world in Australia. 35 countries and countless memories later; she's not turning back any time soon!