Ah, the great Harbour City in the land down under!
With gorgeous coastlines, nearly year-round sunshine and friendly locals, Sydney makes for the perfect getaway for families, couples, and solo travelers. I had the pleasure of living in Sydney as an expat for two years after college, and you better believe that I took full advantage of the weekends to explore every inch of the city.
Today I am sharing the top experiences in Sydney that are everyone's favorite price - FREE!
1. Bondi to Coogee Coastal Walk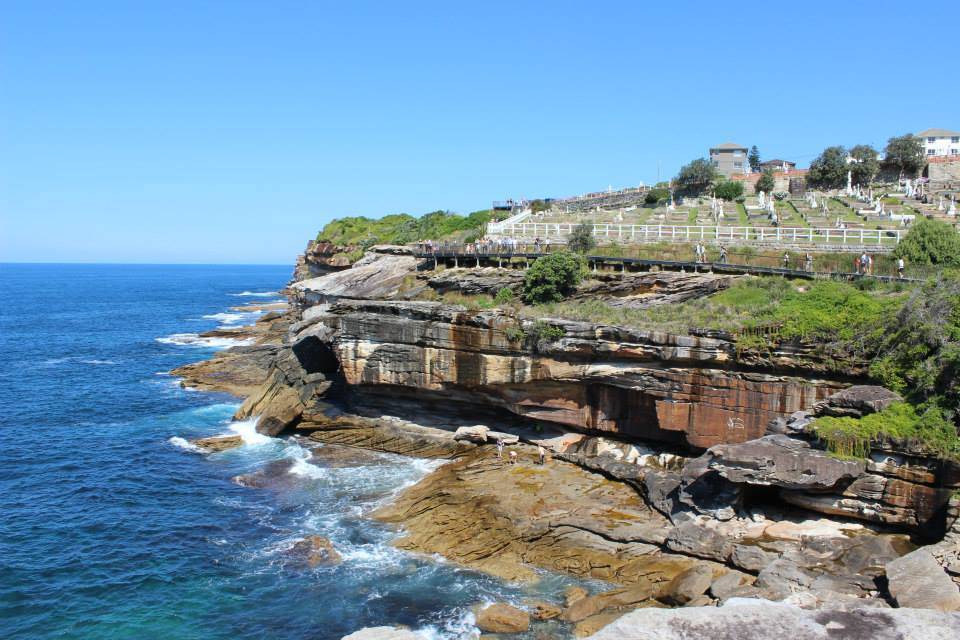 Sydney is home to an astounding 100+ beaches! This cliff-top walk reveals five of them - Coogee, Clovelly, Bronte, Tamarama, and Bondi - each with their own unique flair.
Along this scenic walk, you will take in stunning views over bays, rock pools, the Bondi Icebergs and even a 19th century cemetery. Expect to spend 1.5-2.5 hours on this 6 km walk (about 3.5 miles) depending on how many pictures you stop for along the way.
If you are visiting around October-November, you will enjoy Sculpture by the Sea, a display featuring 100 sculptures by artists from Australia and around the world.
2. Take in the views at Mrs. Macquarie's Point
Enjoy one of the most striking panoramic views of the the Sydney Harbour at Mrs. Macquarie's Point. From here, you can marvel at the Sydney Opera House, a UNESCO World Heritage site, famous for its unique design. You will come across Mrs Macquarie's Chair, a historic rock ledge, carved for Governor Macquarie's wife, Elizabeth, as she was known to sit and enjoy her coffee. You must check out this view by both day and night!
3. Wander up to Observatory Hill
Meet the park with the million dollar view - and just a quick walk from the famous Rocks District! Atop the hill, you will also find Sydney Observatory, built in 1858 as Australia's first public observatory. It is now a museum showcasing a collection of historic and modern telescopes and artifacts. There are bound to be wedding ceremonies or photoshoots most days of the year - it's that gorgeous!
4. Shop the Markets in the Rocks
The Rocks District is Sydney's historic city center - a twist of cobblestone laneways tucked on the southern shore of the Sydney Harbour. Locals and tourists alike mingle at the open-air markets each Friday and Saturday where you can find delicious food, beautiful artwork and handmade fashions at over 100 stalls. Then take a wander around the Rocks to find a mix of boutique shops, historic pubs and upscale restaurants with harbour views. The Museum of Contemporary Art is also along the harbour, showcasing a mix of local and international exhibits.
5. Walk across the Harbour Bridge
If you don't want to spend over $300 AUD on the full blown Harbour Bridge Climb (a once in a lifetime experience, no doubt), you can walk across the bridge on the pedestrian walkway at no cost. Views over the harbour are equally as spectacular. You're not going to want to miss this!
6. Scope out street art in Newtown
The inner west suburb of Newtown is the prime spot to find all things hipster and artsy. Just take a stroll through town and you will stumble across vibrant works of art at every turn. I also recommended a night out in Newtown (it rivals the nightlife downtown) for funky rooftop bars, beer gardens, and ethnic cuisines. I can promise you won't run short on fun!
7. Picnic in the Royal Botanic Gardens
A natural oasis amidst the concrete jungle! The Royal Botanic Gardens are just behind the Sydney Opera House, located in the heart of the city. Bring a blanket and a bottle of wine and enjoy people watching on a sunny day.
9. Dine along King Street Wharf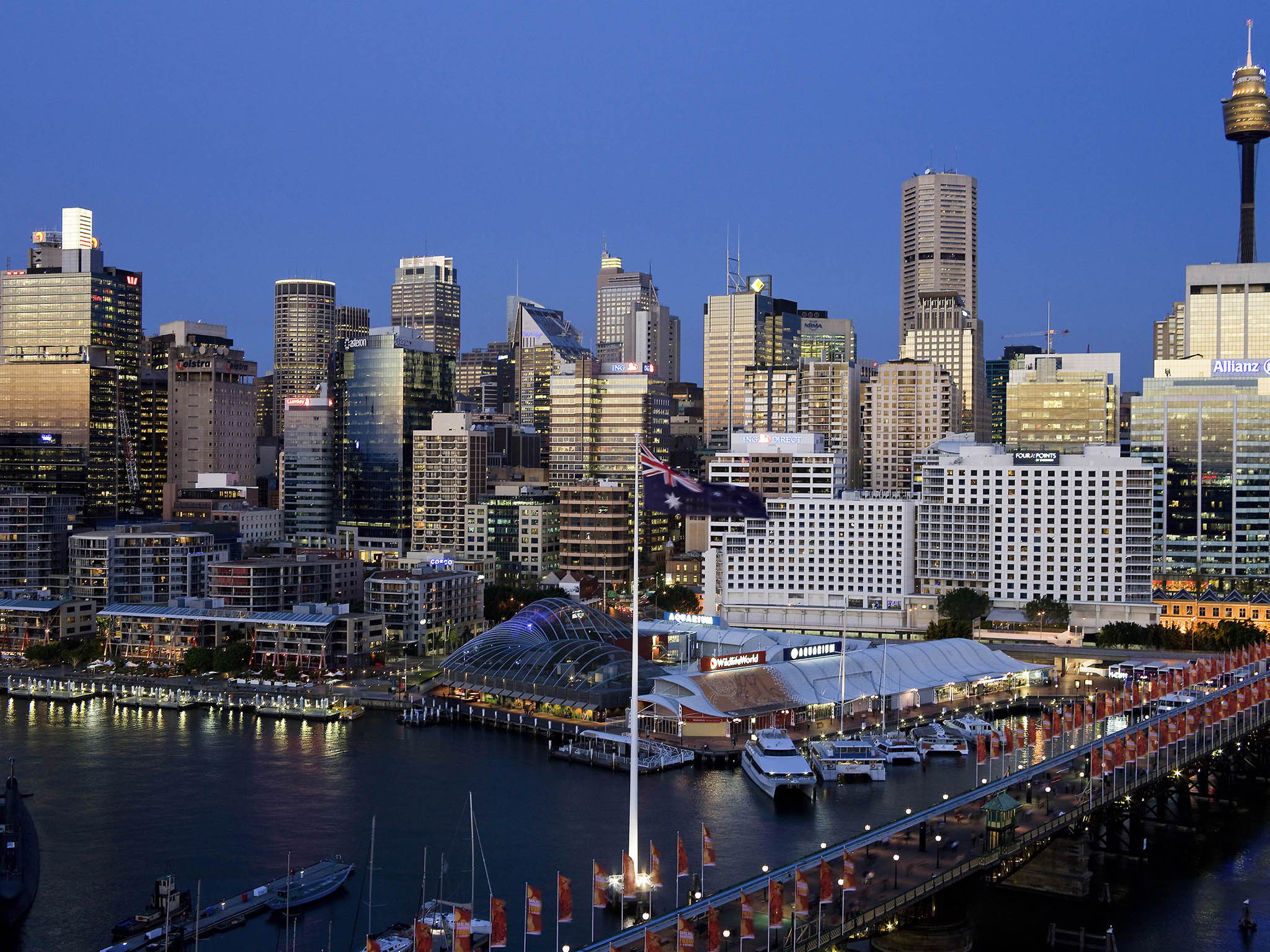 Instead of the more expensive dining options in the tourist hub of Circular Quay, I recommend King Street Wharf for spectacular waterfront views and breezes. My favorite restaurants along the wharf are Meat District Co. and Wharf Teppanyaki and then to top off the night at Cargo Bar and Bungalow 8.
10. Day trip to the Blue Mountains
About a 2-hour train ride from the city you will find the sprawling Blue Mountains. They get their name from distinctive blue haze created by the surrounding eucalypt forests. You will be captivated by the one million hectares (3861 square miles) forest, sandstone cliffs, canyons and waterfalls. In Katoomba you will encounter the Three Sisters rock formation from Echo Point Lookout.
While in the area, be sure to check out the limestone Jenolan caves. At 340 million years old, they are the world's oldest known open caves!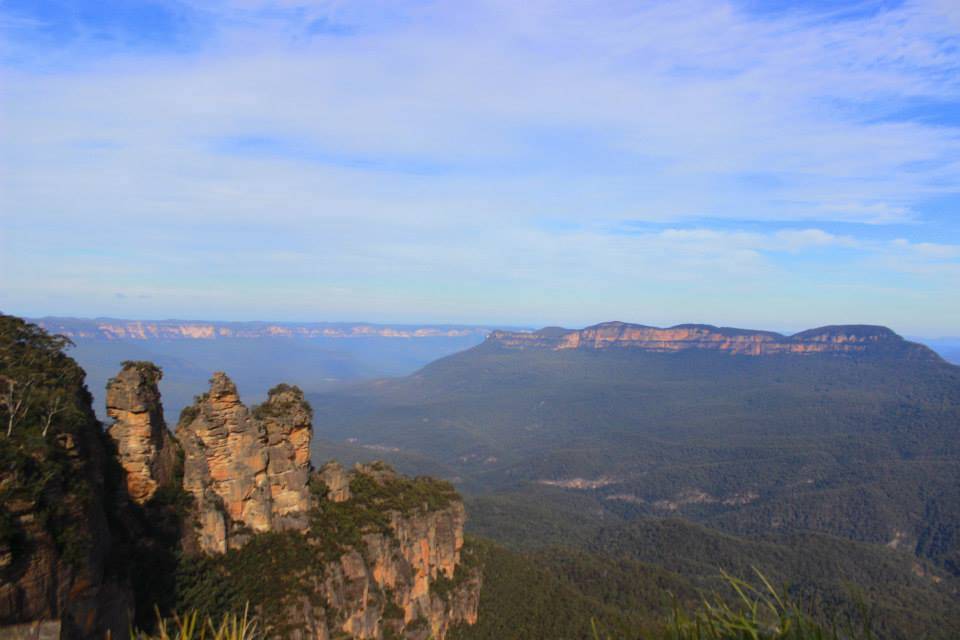 As you can see, Sydney is a diverse city, unlike any other! There are a plethora of exciting activities that won't cost a dime. Have you pinned Australia to your map yet? What are you waiting for?
---
Shane is a Digital Marketing Manager at Conquest Maps. Her love for travel began after college when she landed her first job across the world in Australia. 35 countries and countless memories later; she's not turning back any time soon!