Hello fellow travelers and welcome to our world!
What many don't realize about our maps is that they are all handmade and produced in-house! The journey began in our founder Ross' basement in 2013 and has grown to a thriving 9-person company, operating out of a 7,200 square foot warehouse in Columbus, Ohio.
Since each map is handmade, you can expect a high quality product that is not mass produced by machine. Our processes are constantly evolving to deliver the best maps to you! Here is a look behind the scenes at the making of a
pin board map
.
The new pieces are then assembled into strong frames. The frames then have a board attached for support and stability, which will have the cork attached to it.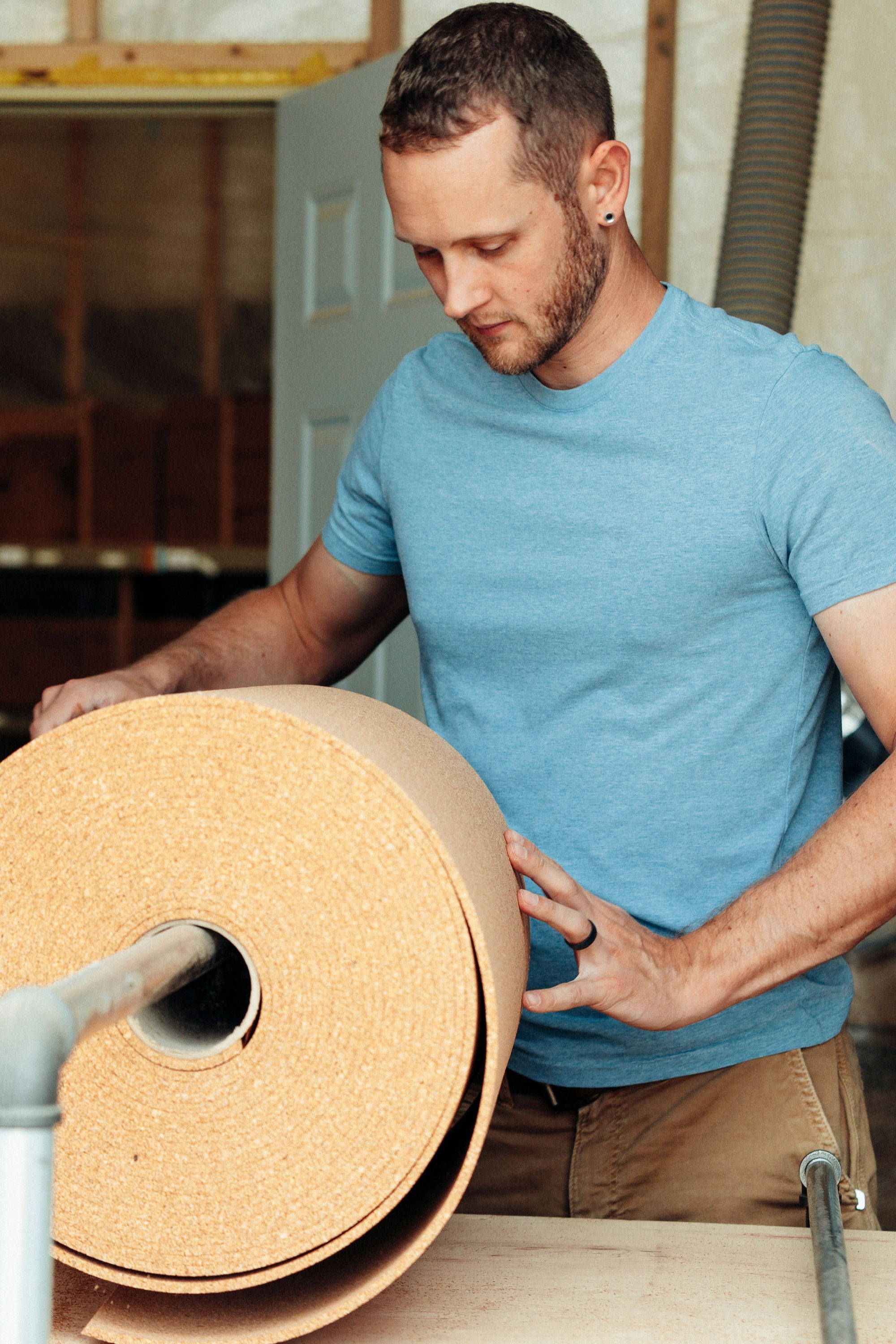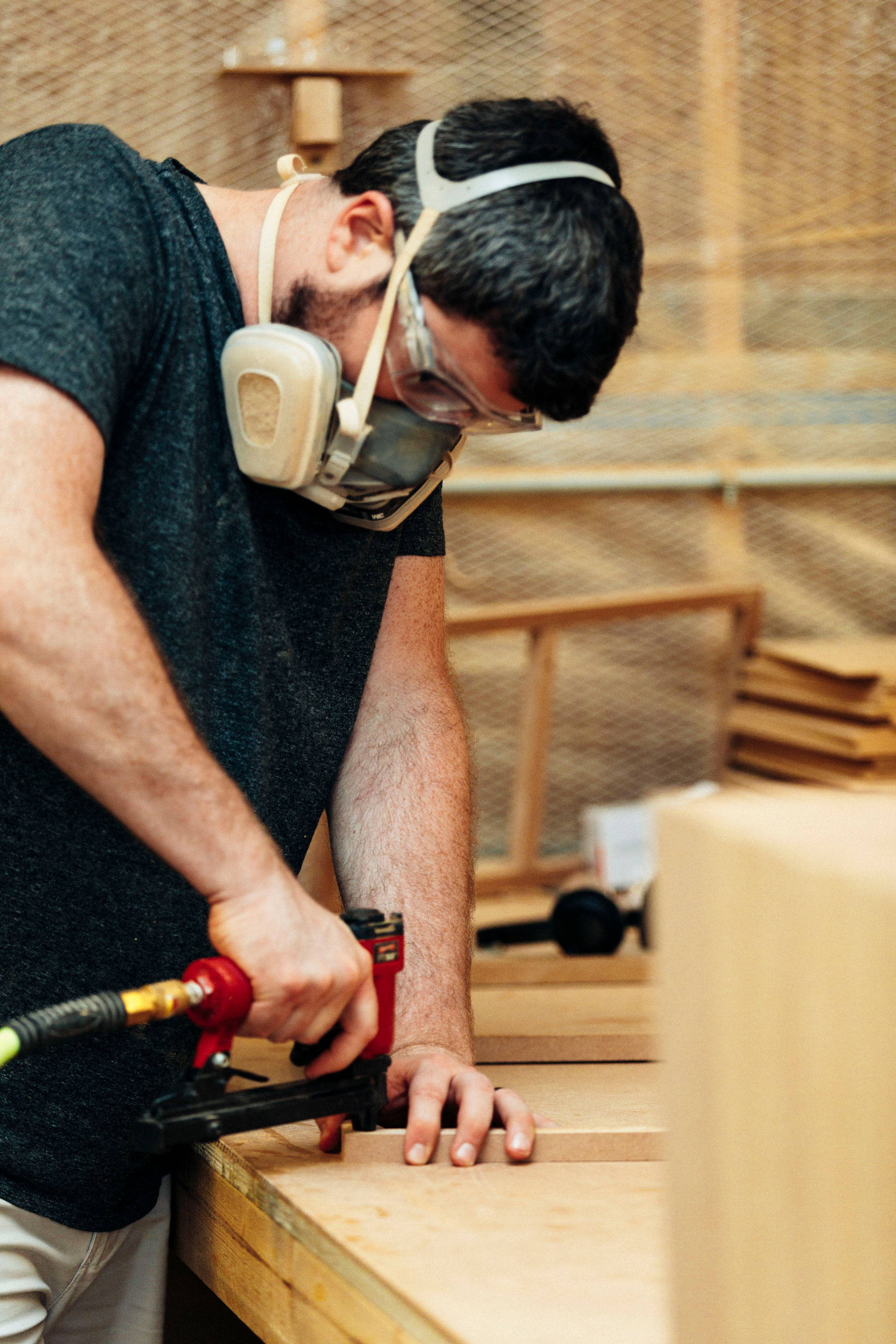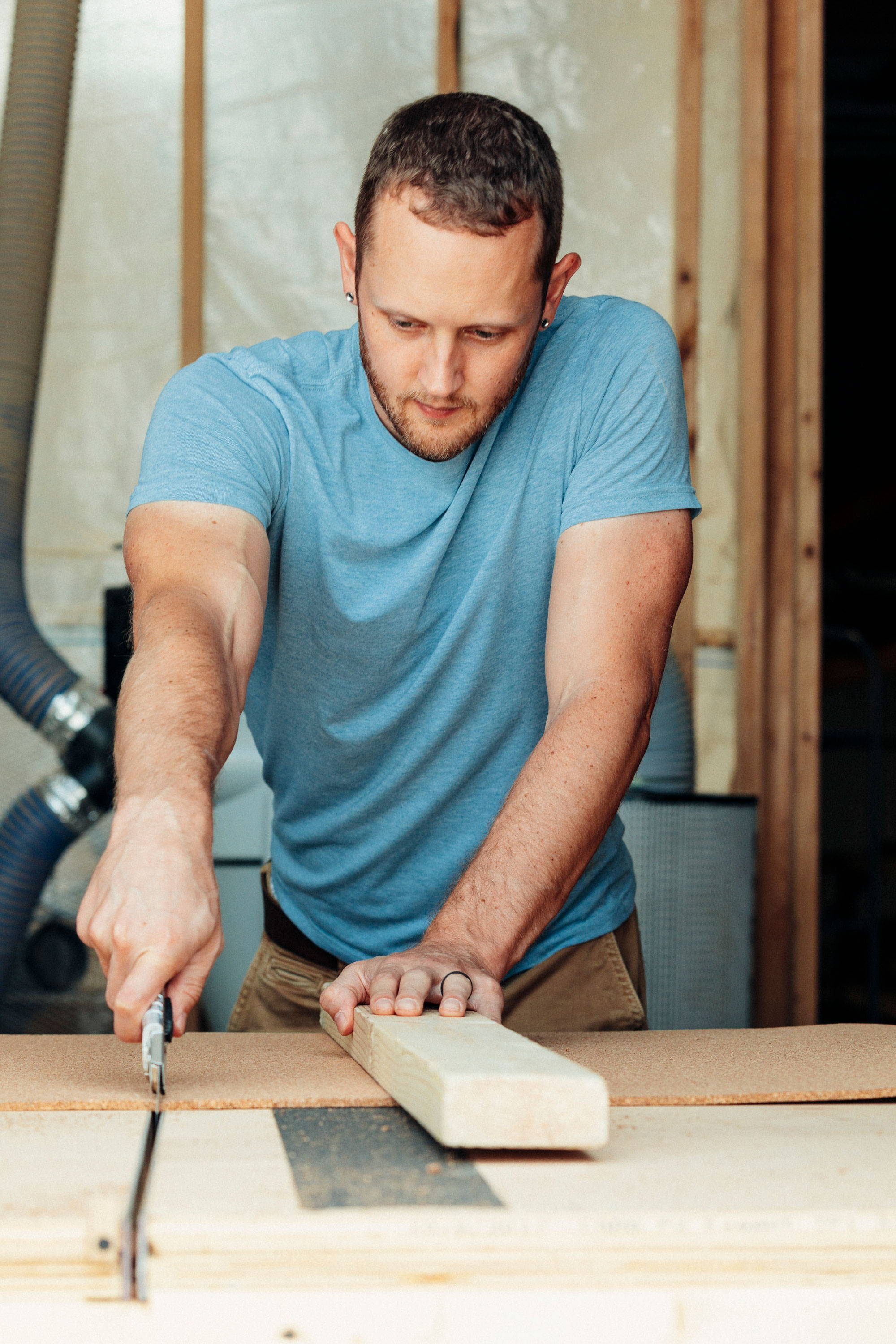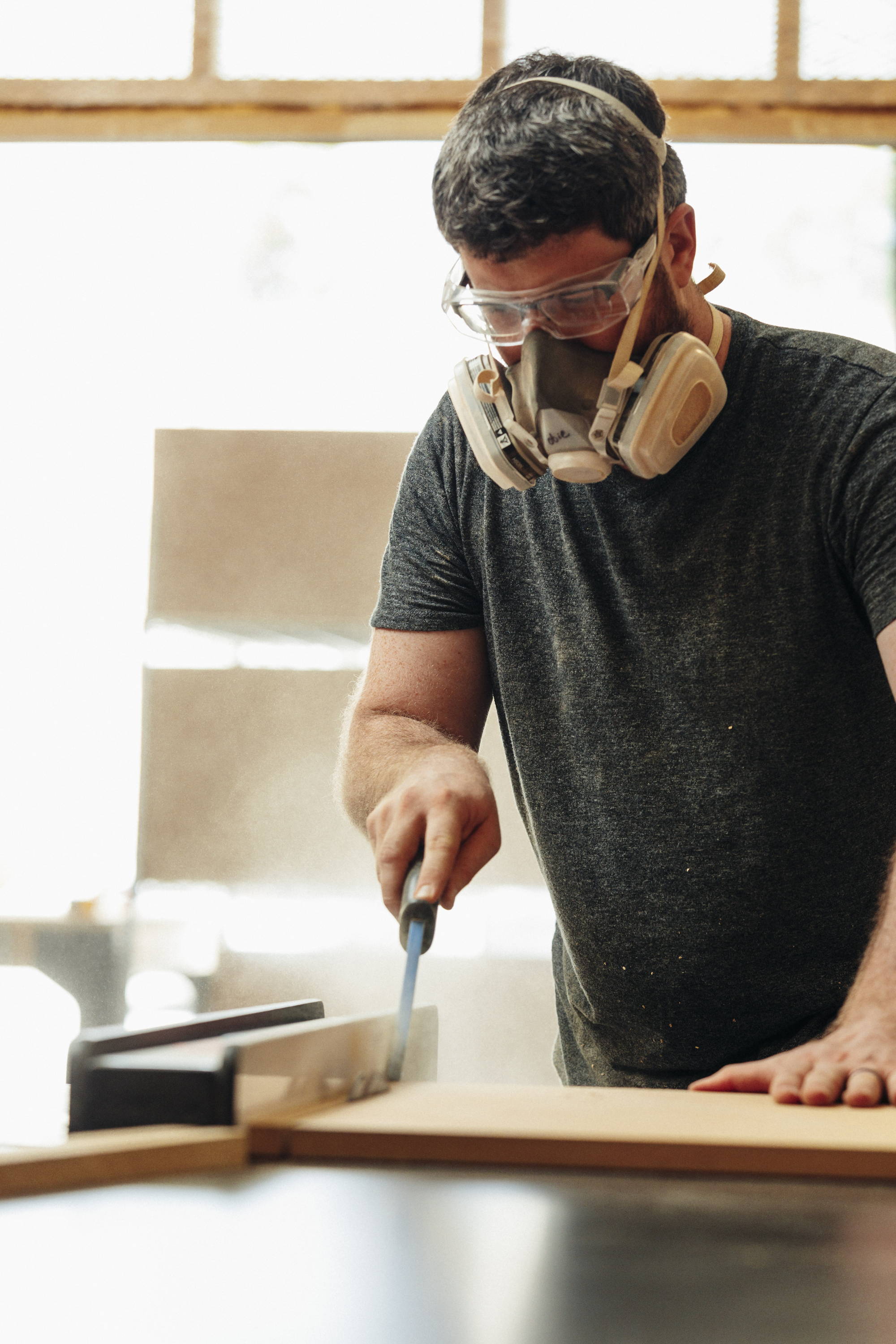 Now, the desired map is printed on canvas. Each design is original, combining vector data and digital art for an accurate, up-to-date map with a rustic olden-day feel. The canvas is then carefully trimmed.
The canvas is wrapped around the internal wood frame for a unique gallery wrapped look, as opposed to external framing. This adds to the aesthetic for a piece of beautiful home decor.
This is the most critical step! The canvas is fed into a stretcher which allows us to stretch the canvas nice and tight!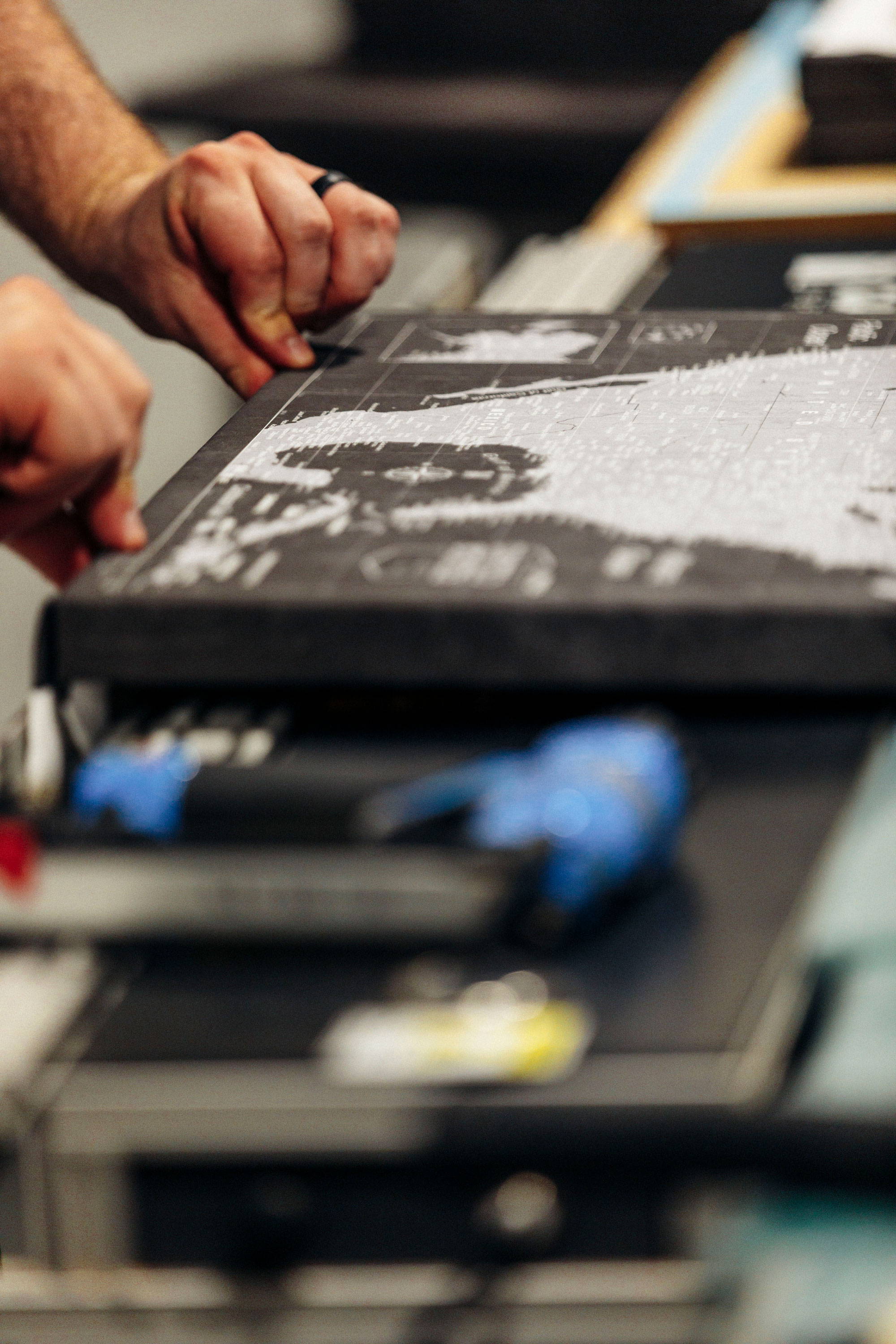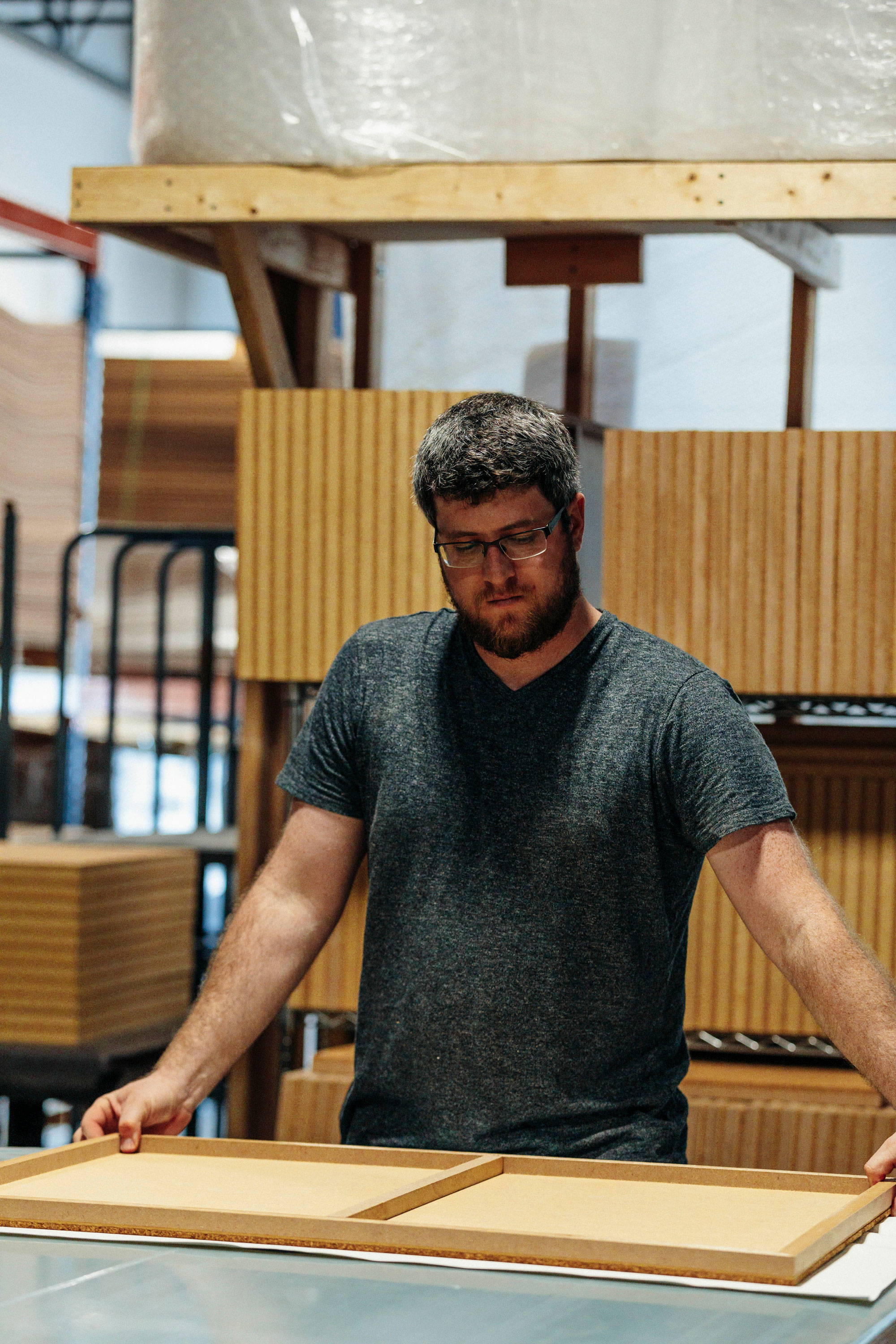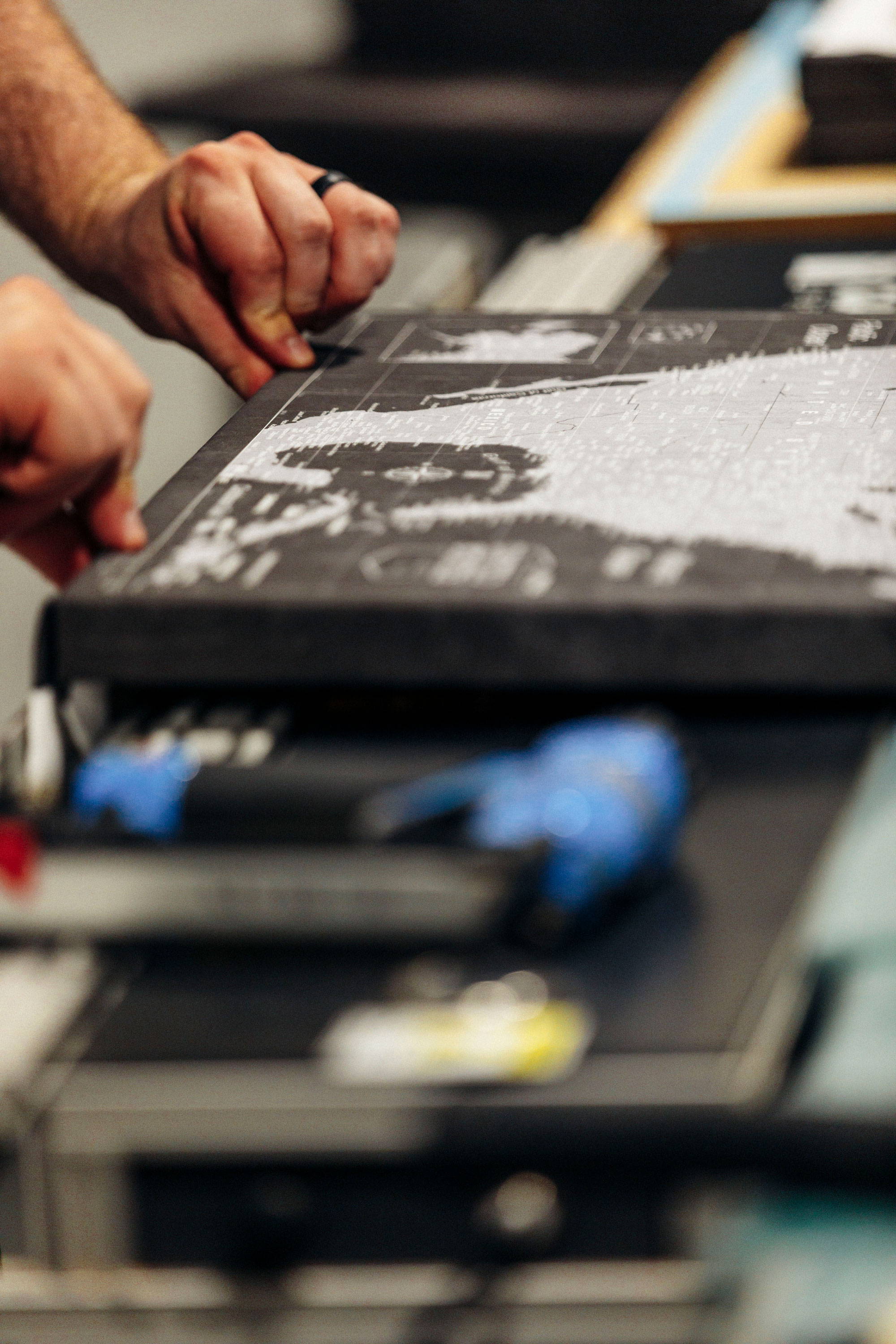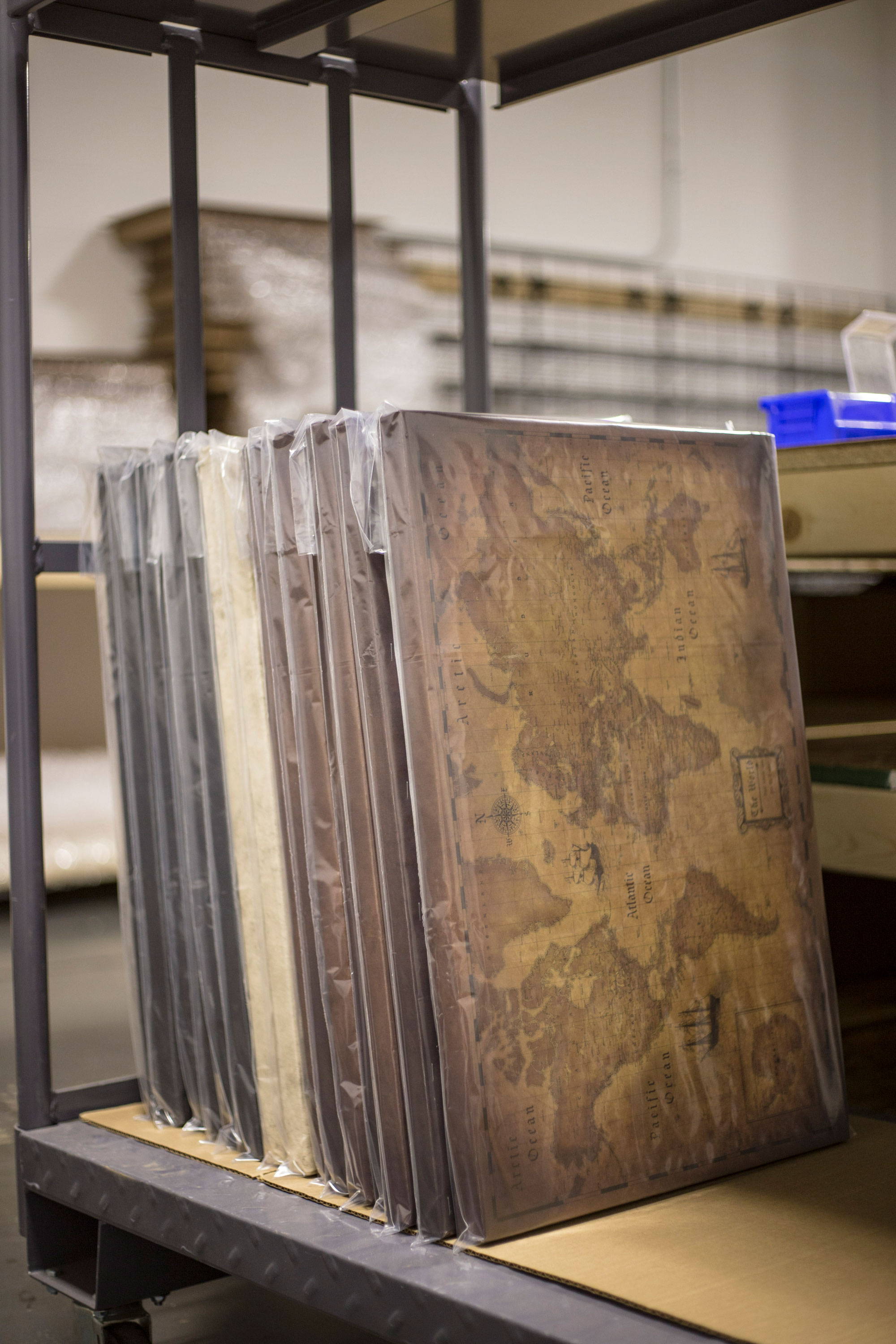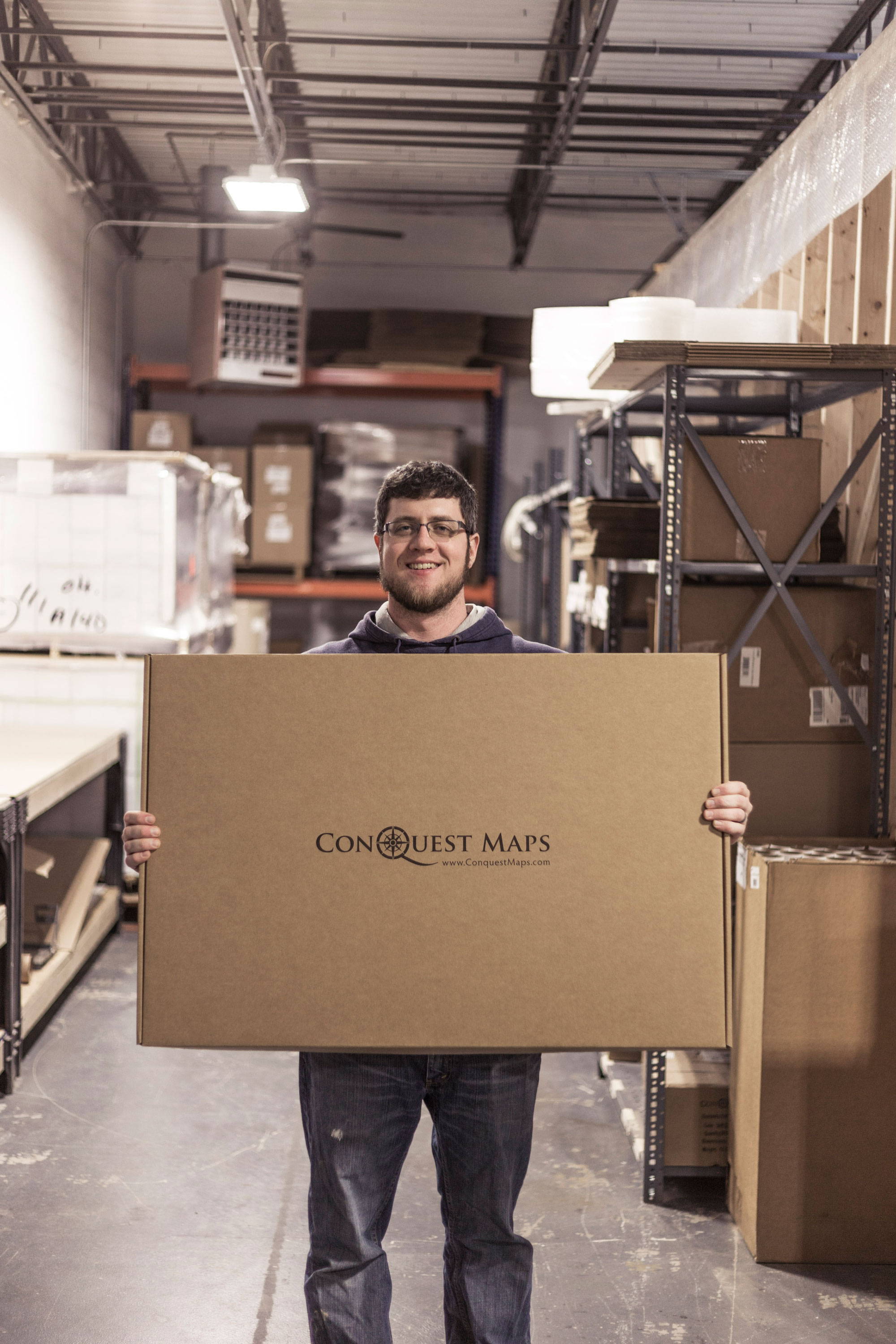 Now take a look at our process in action!
We hope you enjoyed the behind-the-scenes look at our process and how we aim to deliver top-of-the-line travel decor to you! What are you waiting for? Grab your own, one-of-a-kind map today!