It may not be wedding season in the Northern Hemisphere right now, but it is the perfect time for a destination wedding set in warmer lands! Read on for a crash course on making your dream wedding a reality.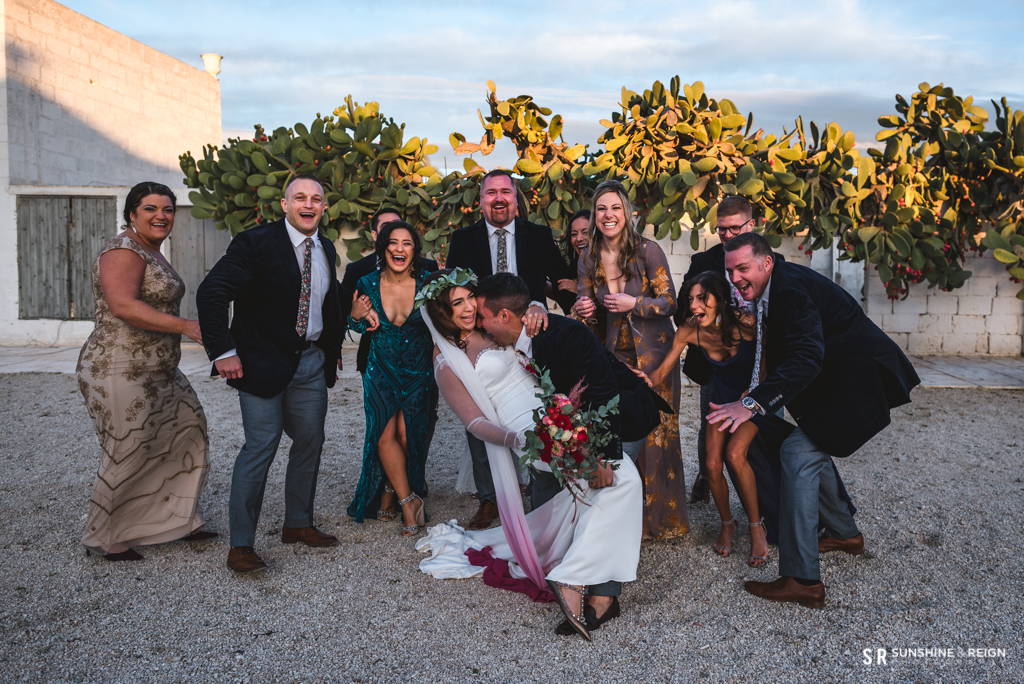 We knew pretty much right away that we would be planning a destination wedding. The main reason for planning a destination wedding was we wanted to spend more than just a couple hours with our guests at our wedding.
I have photographed, attended, and been in enough weddings to realize how fast the day goes by.
For us, we really wanted our wedding to be more of an experience than a day. Plus it felt more like planning a 3 week honeymoon than just the wedding! Also: I love to travel. If we could combine an epic trip with all of our friends?! YES. THAT was what we wanted. So we started planning.
Italy was on the possibility list while also looking into having the wedding at an all inclusive resort somewhere like Mexico. But the more I started looking at these "all inclusive" beach weddings the less excited I got. Read on for what I learned in the process of planning my dream wedding.
#1: All-inclusive resorts that offer weddings start out looking inexpensive, or even free, but anything you want to add to the base package, adds up, fast.
When you first look on the website of an all inclusive resort you may see that the wedding package is included with a stay. But that's usually configured for a small amount of guests, with very few options to personalize. Once you start to add on the guests or want anything other than what is offered the price quickly increases. When it comes to the photography package included you might not get a lot of images, and end up paying a ton extra for an average amount of images.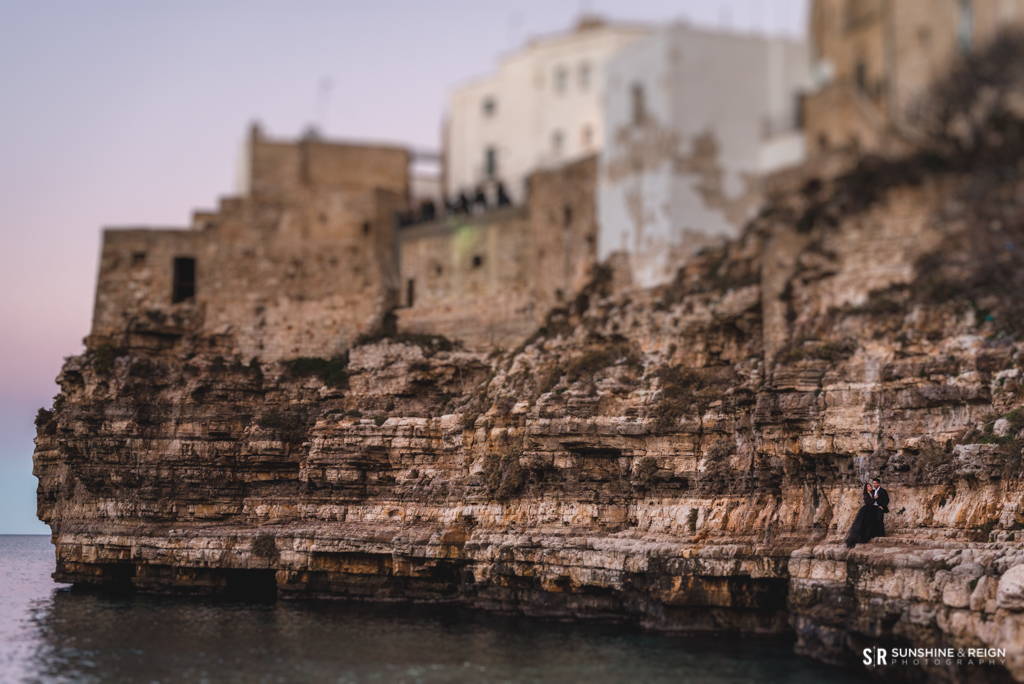 Also, this is huge- they might not allow you to hire your own photographer or videographer. I was not in love with the style of photography they offered. I actually have shot a wedding in this situation. For the cost of what they would have paid the resort photographer, it was more worth it to have them hire me. Someone who they knew, trusted, liked my style, and would get a lot more images from. The beauty of hiring a destination wedding photographer is that they most likely will also cover the rehearsal dinner, or a day after shoot. So just don't get lured into the notion of "free wedding". It might still be exactly what you want, but do your research thoroughly for the amount of guests you are expecting and everything you would like included!
#2: Try and connect with someone that knows the area very well, especially if you are not planning an all inclusive resort, or if you will want to plan excursions from your all inclusive resort.
Or even better, try to get there for a visit yourself before the wedding!  Maybe you even have an awesome photographer that you can bring with you for your engagement shoot!  Either way, between travel agencies, or even asking on Facebook, you are more than likely able to talk to someone that can tell you what the area is really like.  Is it good for tourists, is there plenty to do and be entertained? If you are thinking of anywhere in Italy we very highly recommend Ashley. She coordinated flights, airport pickups, hotels, and restaurants.  You can check her out here: www.l'esperta.com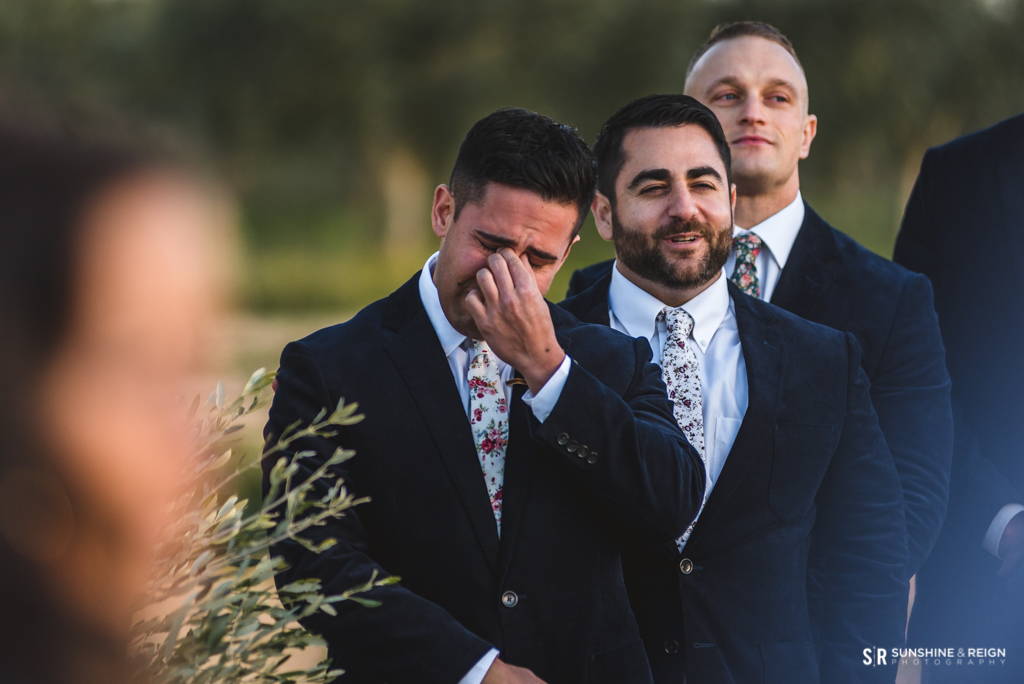 #3: Do not freak out when vendors don't respond to your emails that quickly.
Most emails I sent went unanswered for weeks. The wedding industry looks very different outside of the US. I don't necessarily think it's a bad thing that vendors really don't seem to be tied to their emails, phones, and their businesses like we do here. Just be prepared. I try to respond to clients within 24 hours, but that most likely won't be what you will find when planning a destination wedding.   Which again is ok as long as you know that and don't think that the entire country of Italy has decided they don't want your wedding.
The responses started coming in. There were endless late nights spent researching Pinterest, blogs, google reviews, trip advisor and anywhere else you can imagine. Then we chose our venue. We decided on Masseria Potenti, in the town of Manduria, in Puglia, Italy.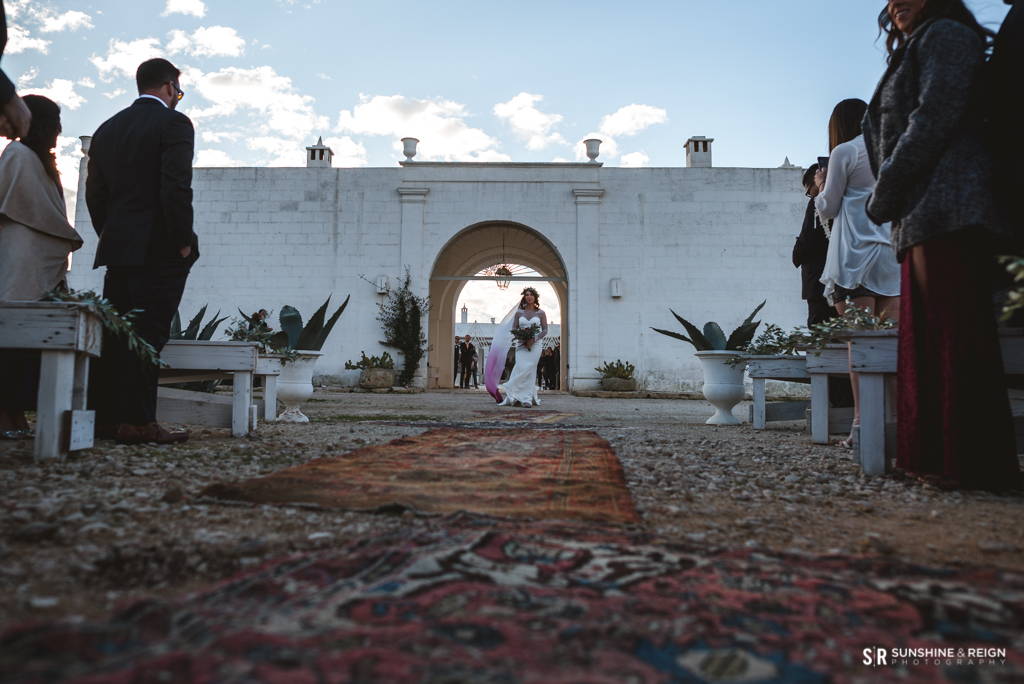 (Planning a destination wedding extra credit tip: Try and learn the language. I tried and I really didn't get far enough to be fluent, but I think it's nice even to be able to say you are learning.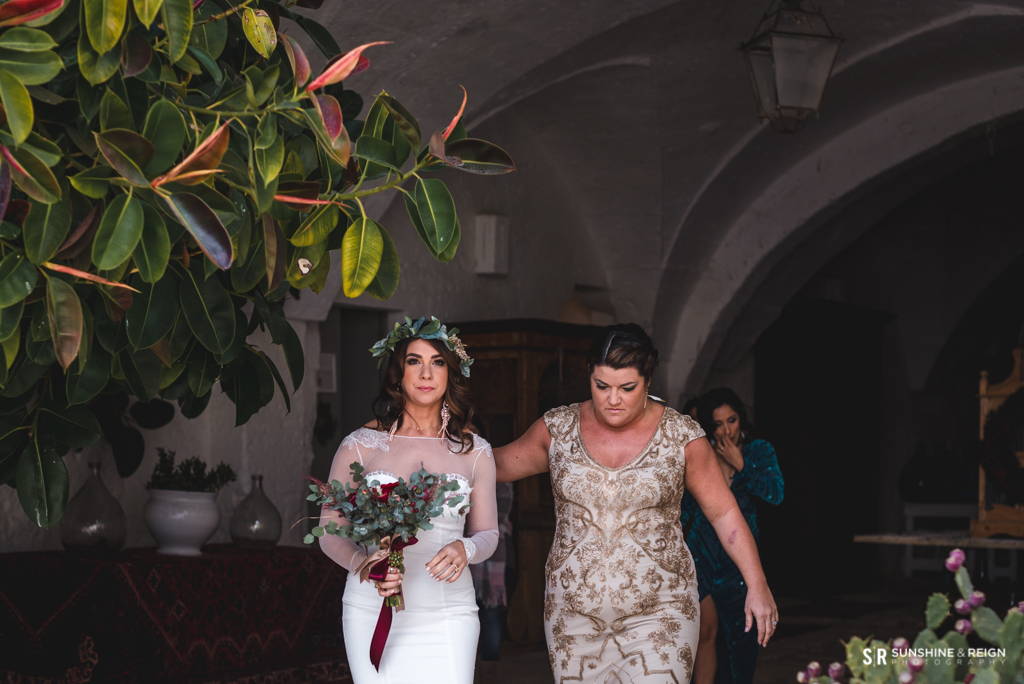 4: You can bring certain vendors with you!
And you probably should. Maybe you have found a photographer and you absolutely love their work, or them as a person. Maybe it makes you a little nervous to hire someone for the day that you've never met before. Or worry about exactly what they are going to deliver. If so then I would recommend bringing your photographer/videographer with you. Yes, you'll have to cover their travel and accommodations, but to me it's totally worth the peace of mind knowing that you're going to love your photos and who they are.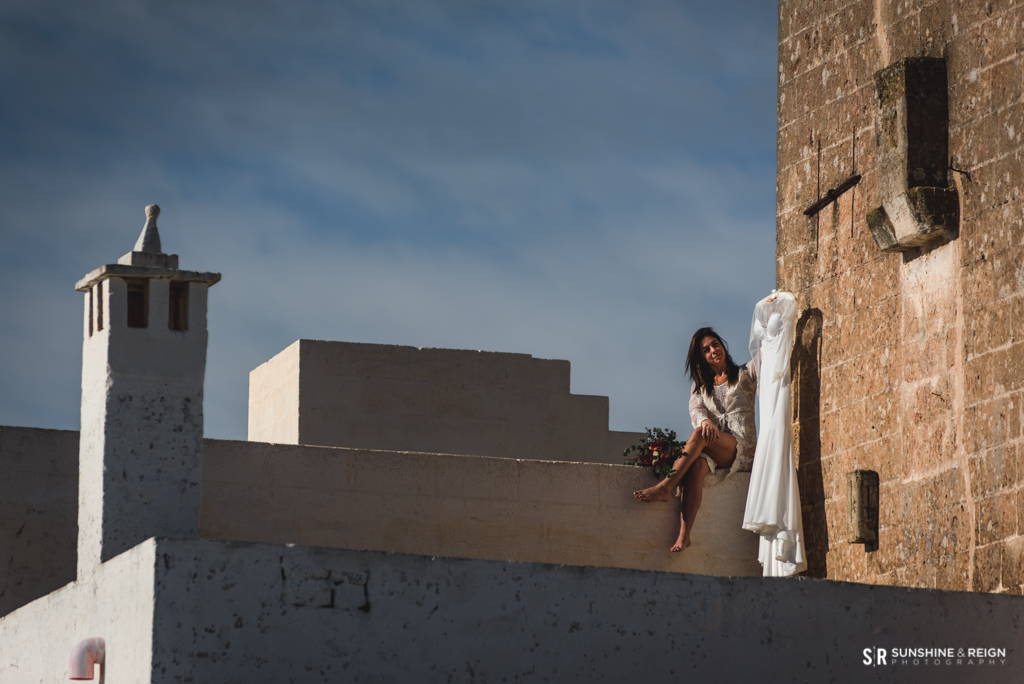 Honestly it's hard to argue with the fact that your photos and video ARE the only thing you have after the wedding day is over, and to show to all the people who weren't able to make the trip. I knew this was the highest priority on our list from day one.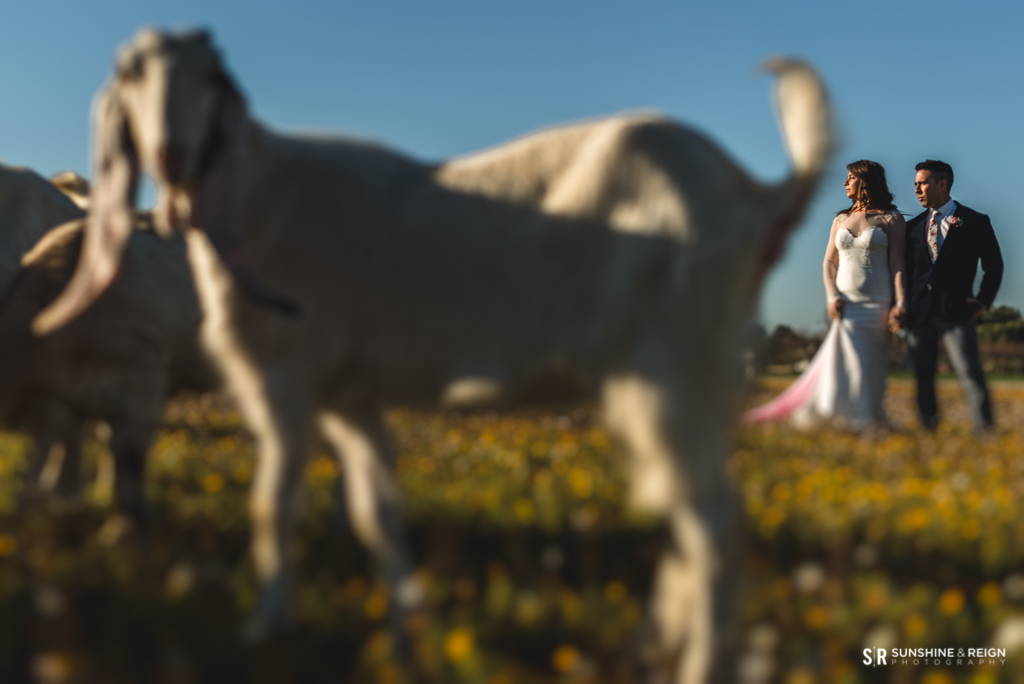 #5: It's worth it to hire a wedding planner.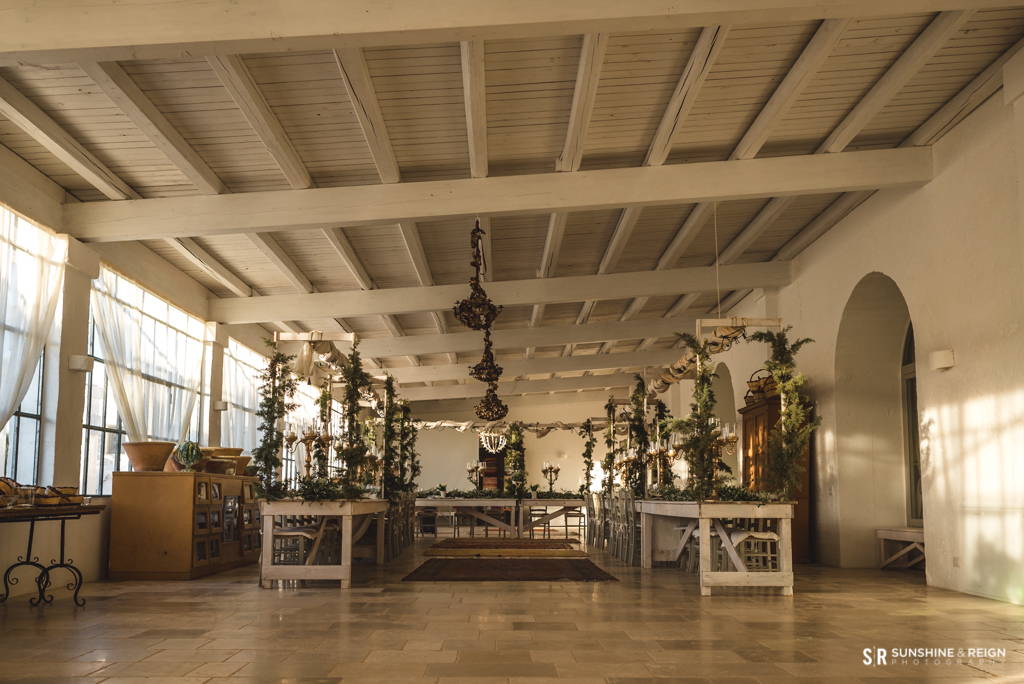 So we actually did not do this. I know, I know... what was I thinking?! I was across a whole ocean, had never been there, didn't speak the language or have any contacts! Okay, the thing is I am a pretty low key person, pretty laid back for the most part. To me I thought a wedding planner was an unnecessary expense because what can't be found from a search on all the great blogs out there?? Turns out a lot. I had a really hard time finding a DJ and hair and makeup team.
It wasn't until I found a website similar to The Knot, but fully in Italian, that I had to copy and paste into Google Translate, did I find the majority of vendors in our area. Fortunately I had the time to sort through all of this, but had I known what I was in for I would have hired a wedding planner from the start. I ended up with a fantastic hair and makeup team, and DJ, and even stumbled across an amazing Pizzica (the traditional music of the area) band, Scazzicapietti, that we had come in during the reception and surprise everyone! But it was a lot of work to find them and again don't forget- the communication isn't the same as here, and don't expect it to be!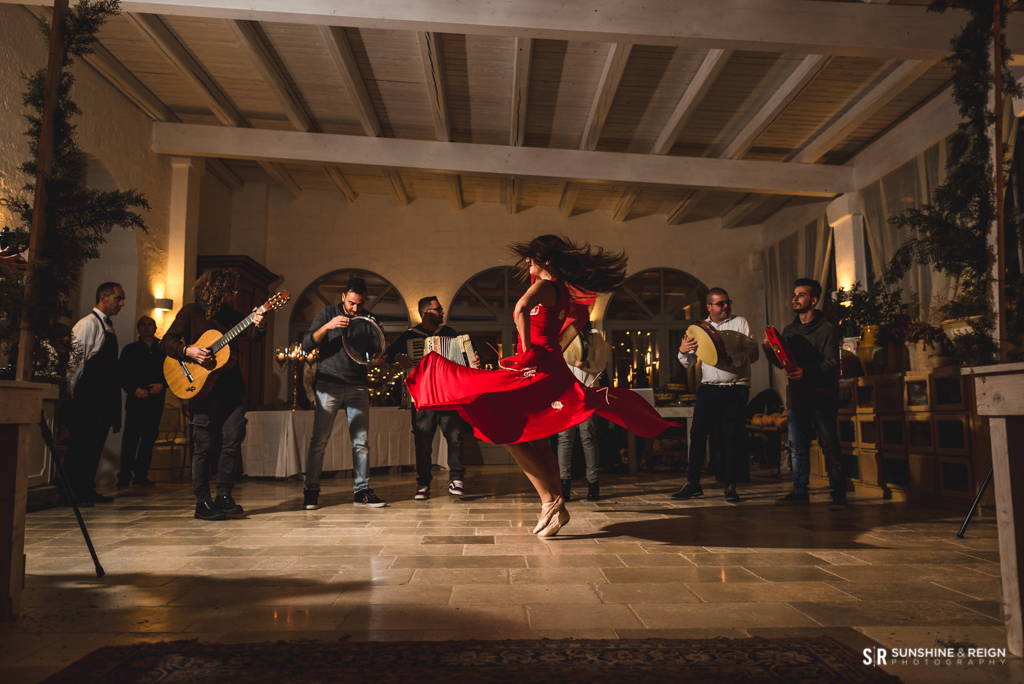 #6: You'll save money, but you'll spend money.
It would be a big mistake to go into planning a destination wedding thinking it will be cheaper because your guest count will be smaller.  You definitely can, but if you really want to make something special for your guests, who are most likely spending their one vacation a year on you, I think it's a good idea to try to cover some of the costs of them being there.  We paid for the events we had scheduled, and yes, it made it more expensive, but actually still less than what we would have paid for a wedding of around 150 at home. I think it was a nice way to say thank you to everyone for spending the time and money to get to our wedding.
We also didn't want to take for granted that people may have missed pay from work, paid babysitters, dog sitters, or even just used up precious vacation days. So we really tried our best to cover what dinners and events we could. To give you some possible ideas, we planned a welcome dinner, a wine tasting, the rehearsal dinner and the wedding. But we also planned a "free" night for the guests so they had a night to do what they wanted without feeling bad about missing out on something we had planned.
#6.5: Open a credit card with great travel rewards
This one doesn't get it's own number because you have to know yourself well enough to know whether or not you can be trusted with credit cards. If you have the money to cover a lot of the wedding expenses, consider opening a card like the Chase Sapphire Business Credit Card, or even better the American Express Gold Charge Card (read: CHARGE CARD means you pay the balance in full every month). These offer somewhere between 25,000 to 80,000 points for spending a couple of thousand dollars within the first couple months (easy enough to do when paying for a wedding) which can be enough points for a couple of plane tickets. But again, if you are going to be paying hundreds of dollars in interest every month for a year, then no it's not worth it.
#7: A wedding is a wedding is a wedding but is not the marriage.
This might come partly from my being a wedding photographer, but I just have to say not to get too wrapped up in the idea or "vision" of your wedding. Whether you're getting married in Tahiti or Timbuktu, things might go wrong. But please don't forget that you are marrying your person, your best friend and that this one event does not define who you are as a couple. As long as you both show up, do the damn thing, eat, drink and be merry (and married!) it IS perfect.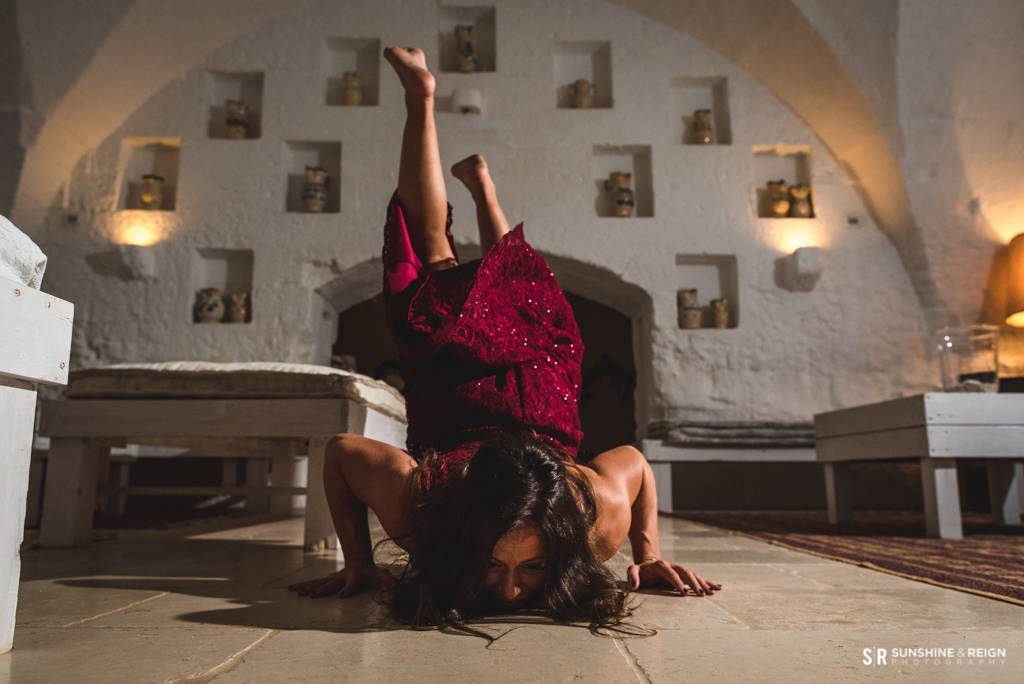 Bonus Tip: A pin board travel map makes a great guest book for a destination wedding!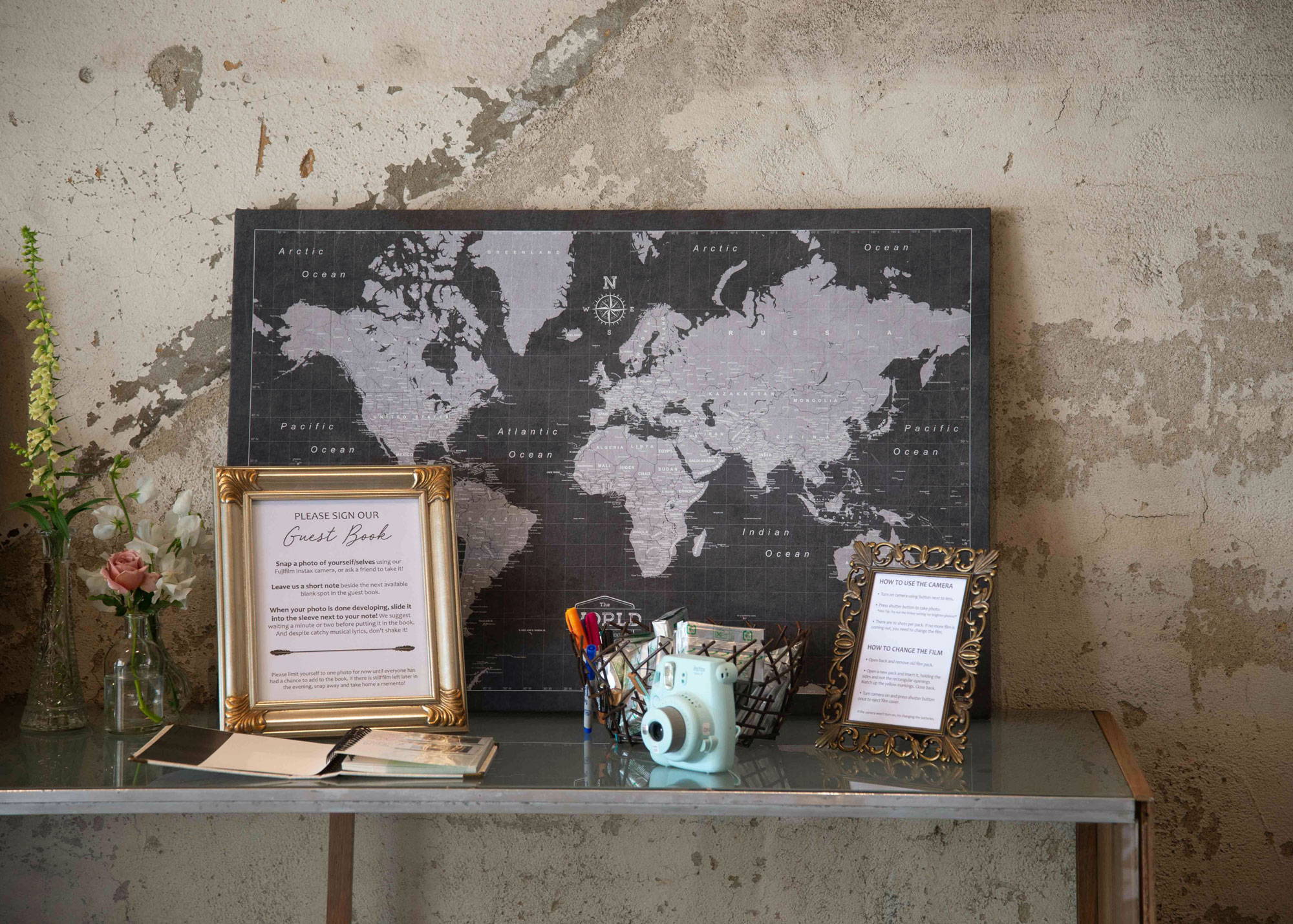 Why stick to boring guest books? As your attendees walk in, instead of scratching down their signature, let them pin their favorite place to visit on a World Pin Board Map. We have a variety of styles to choose from to match the theme of your wedding:
So before this turns into a book, I'll just say that I think the best reason to have a destination wedding is that you get all this extra time to spend with your guests. Chances are (hopefully) your guests will make a vacation out of this experience. They may not spend the whole time in the wedding location, but if they do spend a couple nights before the wedding then it affords you the opportunity to have some cool once in a lifetime experiences.
---
Amy is the owner and photographer for Love, Sunday which specializes in weddings and destination weddings. She also owns The Babe Festival, outdoor boho inspired boudoir shoots which she uses to bring awareness to domestic violence and donates some proceeds to a local domestic violence organization. Aside from photography she loves travel, CrossFit, and tacos! Not necessarily in that order. Currently living in Mystic, CT with her cute new husband! Find her on Instagram at @lovesundayphoto All photos: Sunshine & Reign Check out our highlight reel HERE!