PERSONALIZED PUSH PIN MAPS FOR TRAVELERS
Celebrate your family's travels and inspire more adventures.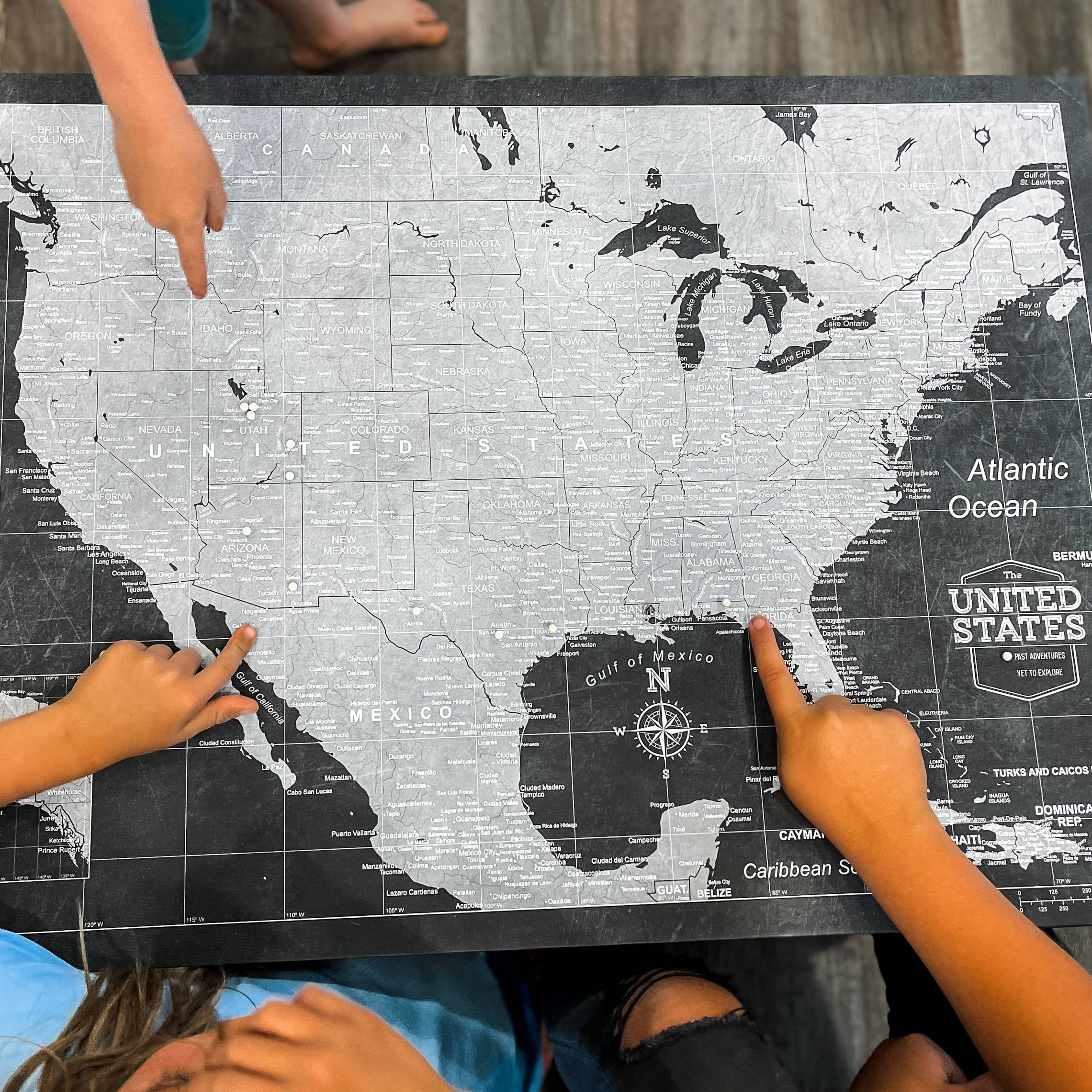 Durable pinboards can be repinned many times

Real stretched canvas

Heavy-duty wood frames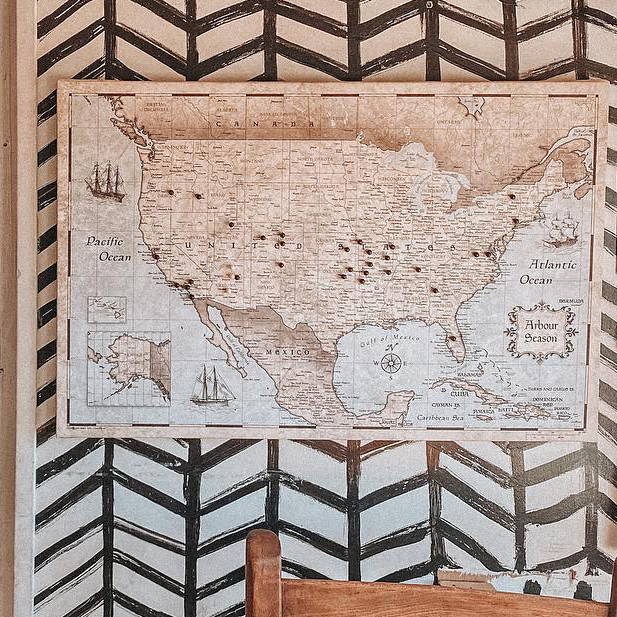 Personalized legend printed with names or quote

Styles and sizes to match your home

Decorative frames available to show off your map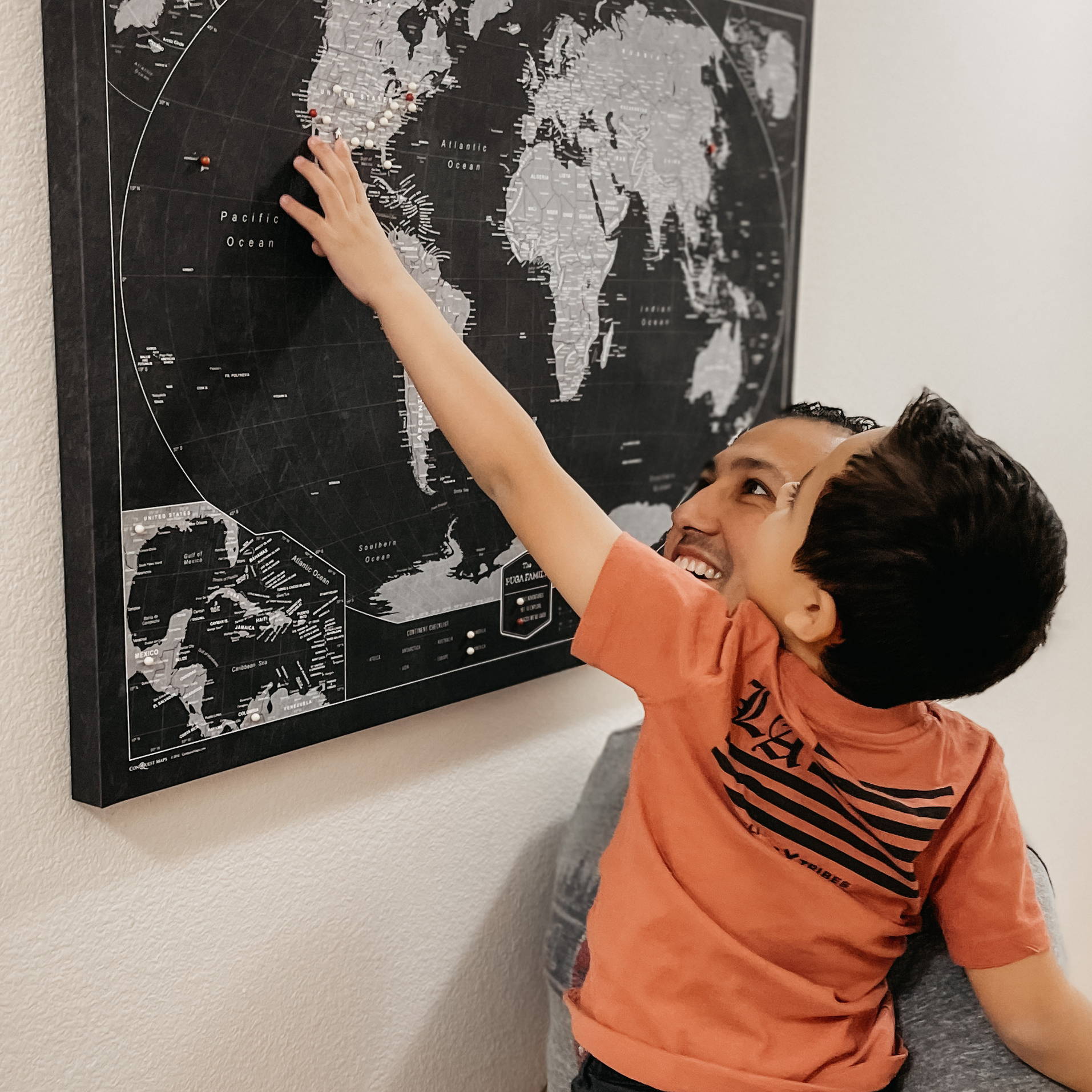 Promotes curiosity and learning!
Puts the world in perspective

Sparks discussion about culture, history and nature

Brings home the excitement and discovery of travel
Childhood is short, so give your kids something worth remembering.
Whether you are piling in a van together or booking a cruise, the memories you make together will live on far beyond your limited vacation time.
Getting caught up in the daily grind of life, work, and school is all too easy.
A push pin travel map is a daily reminder of the wonders of the world and all of the adventure waiting for your family.
"Don't just tell your children about the world, show them." - Penny Whitehouse
Are you ready to show them the world?
Visit our blog for travel inspiration, destinations, tips, stories, and more!
Check out our world travel maps!

Our products are proudly made to last. We guarantee that your order will arrive new and free of manufacturing defects or we'll replace it! In the unlikely event that something just isn't right, we will fix it at no expense to you for up to 30 days from the date of purchase. We want you to be 100% satisfied with your purchase, and will make sure that we fulfill our promise to you of providing top quality products!