The holidays are hands down the most expensive time of the year to travel. While it may seem early to begin planning, if you want to snag the best deals on your trip, you should start now!
Whether you are headed home to spend time with family or getting away from it all on a relaxing beach vacation, being prepared early can make the holiday season less stressful… and less pricey.
So is there a true science behind the best time to book flights and accommodation? Despite the swings in pricing, based on research, there is a prime window - and extra steps you can take to get the best rates on your holiday fare.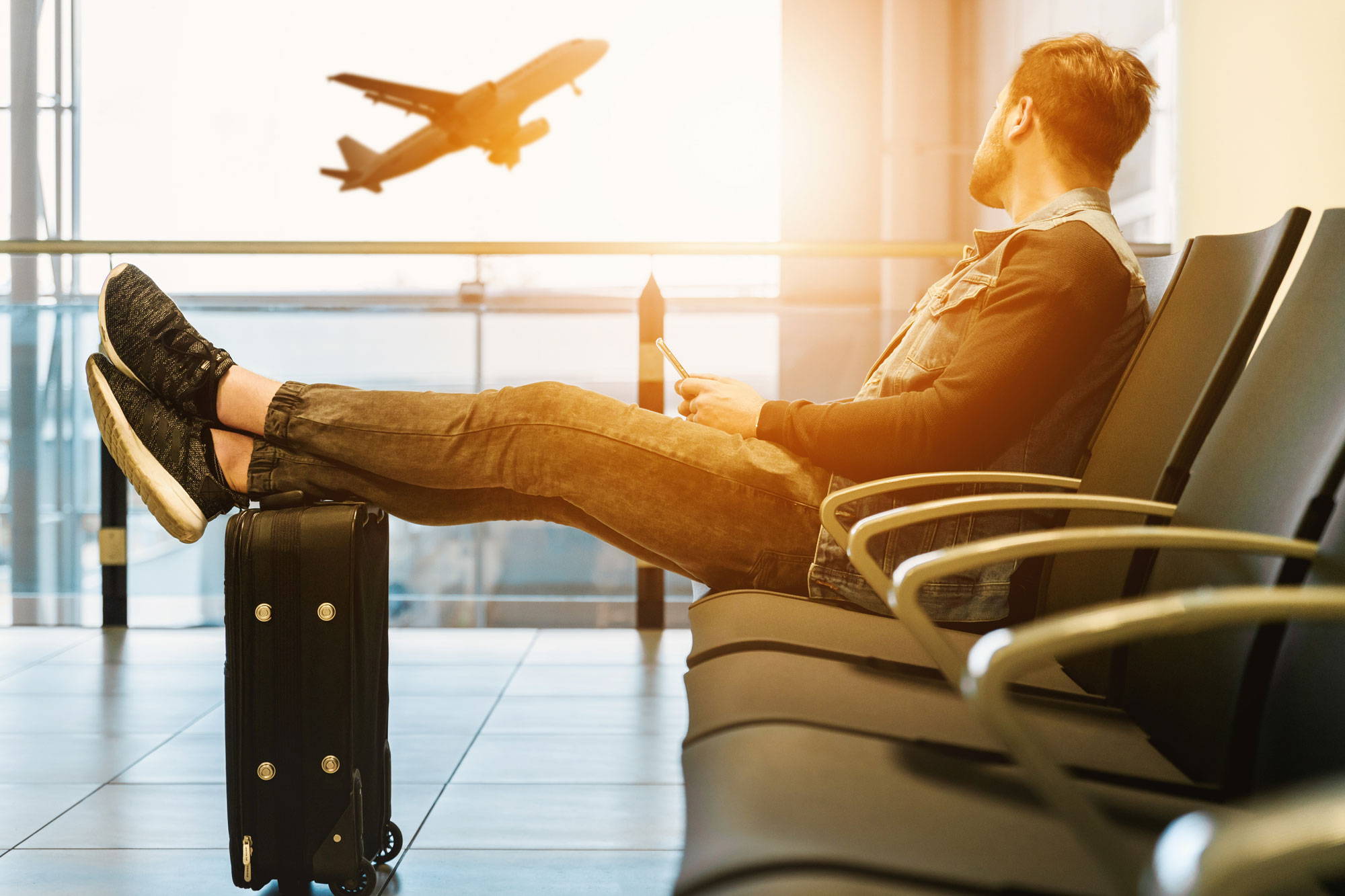 The ideal dates for booking are dependent on departure and arrival city as well as if you are traveling domestically or internationally. But as a rule of thumb, for Thanksgiving, book flights the first week of October to save an average of 23%. For Christmas Day, book flights the week of October 15th to save an average of 25%. For New Years Eve, book the week of December 5th. While it's sometimes possible to get a good deal on a flight by waiting until the last minute, it's not worth the risk with the high demand of holiday travels.
Start with aggregate deal sites
Before heading to a specific airline's website, first check aggregate deal sites such as Kayak or Expedia. These search engines scan multiple websites to compare prices and times across all available airlines. Once you find the best price for your desired dates, head to the specific airline's site to book the flight and avoid extra fees.
Search in an incognito window
Always search for flights in a private or incognito window since previous search history can raise prices if they know you are interested in a flight. To enable incognito in Google Chrome or Safari, hit Command or Control + Shift + "N". For Mozilla Firefox or Internet Explorer, hit Command or Control + Shift + "P". 
Check Google Travel Trends
Google has recently added a new feature to its suite of travel tools which shows how prices change for flights to popular holiday destinations. If you are flying from a major city like NYC, San Francisco, Chicago, DC, LA or London, check the Google travel trends tool to estimate when it's best to buy your flight. There is also a hotel feature that displays the top cities that offer the best price and potential availability for each holiday.
If you are flexible on your travel dates and willing to fly during off-peak times, such as on a red-eye, or on the holiday itself, you may find significant savings (not to mention deal with less crowded airports).
Try the "Flexible 3-day, Weekend or Month" search tool on Kayak to help stack on the savings. This feature is found in the left side of the calendar drop-down box.
Flying on Thanksgiving can save you around 20% over peak days. The most expensive day to travel is the Wednesday before Thanksgiving. Flying on Christmas Day can also save approximately 20%. With Christmas on a Tuesday this year, the most expensive day to fly is the Friday prior, December 21st.
If you are able to pack light and don't need all the perks, a no-frills flight on a low-cost carrier can save you too. Budget airlines such as Allegiant Air, Frontier, Spirit Airlines, WOW Air and Jetblue offer significantly cheaper tickets but you will need to compromise on added baggage fees, less leg room and no "free" food/drink on-board.
Even flying basic economy on normal airlines can save you money, but also limits upgrades, carry-ons, and seating selection. Always read the fine print on the airline's restrictions so you know what is and isn't included.
Set airfare alerts with KAYAK, Skyscanner or Google Flights which will track the price of a specific route and you will be notified via email or push notification when it is the best time to book your flights for the trip.
Fly into (or out of) of a different airport
If you are flying to or from a destination with multiple neighboring airports, search for one-way flights from any airport that you can drive to easily, especially if you have someone to pick you up on the other end. Use the "neighboring airports" option lists found on many search sites to figure out where to start. If you are okay with a bit more time on the road you can often save big.
Cash in your rewards points
Most credit cards reward points for each purchase you make in your everyday life. If you haven't yet cashed in on them for the year, redeeming them for travel can offer you a higher value than just getting cash back. For example, the Chase Sapphire Preferred card rewards you 2X Points on Travel and Dining, plus your points are worth 25% more when you redeem for airfare, hotels, car rentals and cruises. (Example, 50,000 points are worth $625 towards travel.)
Also, if you are a frequent traveler (for business or leisure), you may have racked up frequent flyer miles on an airline-branded credit card throughout the year that are basically free airfare!
The holidays are already taxing enough as it is. Don't let traveling to visit your loved ones break the bank. We hope that this guide was helpful in planning your upcoming holiday travels and give you a bit extra to put towards gifts with your savings.