{"id":1565842899047,"title":"Kentucky Travel Map Pin Board w\/Push Pins - Golden Aged","handle":"kentucky-state-travel-map-pin-board-w-push-pins-golden-aged","description":"\u003ca href=\"#Bot\"\u003e \u003cimg src=\"https:\/\/cdn.shopify.com\/s\/files\/1\/1025\/8957\/files\/Under-The-Button-Icons.png?2630240070266581345\"\u003e\u003c\/a\u003e\n\u003ch3\u003eSay hello to our Golden Aged Kentucky Travel Pin Map!\u003c\/h3\u003e\n\u003cp\u003eInspired by old pirate maps, antique aged parchment, and adventures! This map provides current information while still capturing the allure of a world from another time. This could be very fitting in your library, bar, cigar room, or just your living room. It boasts a lot of character that's going to be a true conversation starter!\u003cbr\u003e\u003cbr\u003eThis map is a gorgeous piece of artwork that will be the focal point of your living room, dining room, office, nursery, or about anywhere else you could think of!\u003cbr\u003e\u003cbr\u003e\u003c\/p\u003e\n\u003ctable\u003e\n\u003ctbody tr=\"\"\u003e\n\u003ctr\u003e\n\u003ctd\u003eDimensions\u003c\/td\u003e\n\u003ctd\u003eWeight\u003c\/td\u003e\n\u003c\/tr\u003e\n\u003ctr\u003e\n\u003ctd\u003e24" W x 16" T x 1.25" D\u003c\/td\u003e\n\u003ctd\u003e6 lbs.\u003c\/td\u003e\n\u003c\/tr\u003e\n\u003ctr\u003e\n\u003ctd\u003e36\" W x 24\" T x 1.25\" D\u003c\/td\u003e\n\u003ctd\u003e12 lbs.\u003c\/td\u003e\n\u003c\/tr\u003e\n\u003c\/tbody\u003e\n\u003c\/table\u003e\n","published_at":"2018-11-09T14:01:45-05:00","created_at":"2018-11-08T10:32:53-05:00","vendor":"CM Pin Board","type":"Travel Map Pin Boards","tags":["Golden Aged","Kentucky","KY","Maps","Pin Boards","Region_State","State","Style_Golden Aged","Type_Pin Board"],"price":10900,"price_min":10900,"price_max":21900,"available":true,"price_varies":true,"compare_at_price":null,"compare_at_price_min":0,"compare_at_price_max":0,"compare_at_price_varies":false,"variants":[{"id":15365946245223,"title":"36\" x 24\" \/ Standard","option1":"36\" x 24\"","option2":"Standard","option3":null,"sku":"GAKY3624CS","requires_shipping":true,"taxable":true,"featured_image":{"id":4483768057959,"product_id":1565842899047,"position":1,"created_at":"2018-11-08T10:33:43-05:00","updated_at":"2018-11-08T10:33:54-05:00","alt":"Kentucky state map pin board with pushpins","width":1201,"height":1200,"src":"https:\/\/cdn.shopify.com\/s\/files\/1\/1025\/8957\/products\/GA-KY-Thumb.jpg?v=1541691234","variant_ids":[15365946245223,15365946310759,19491390619751,19491390652519]},"available":true,"name":"Kentucky Travel Map Pin Board w\/Push Pins - Golden Aged - 36\" x 24\" \/ Standard","public_title":"36\" x 24\" \/ Standard","options":["36\" x 24\"","Standard"],"price":19900,"weight":5443,"compare_at_price":null,"inventory_quantity":999,"inventory_management":"shopify","inventory_policy":"deny","barcode":null},{"id":19491390619751,"title":"36\" x 24\" \/ Personalized (+$20)","option1":"36\" x 24\"","option2":"Personalized (+$20)","option3":null,"sku":"GAKY3624CP","requires_shipping":true,"taxable":true,"featured_image":{"id":4483768057959,"product_id":1565842899047,"position":1,"created_at":"2018-11-08T10:33:43-05:00","updated_at":"2018-11-08T10:33:54-05:00","alt":"Kentucky state map pin board with pushpins","width":1201,"height":1200,"src":"https:\/\/cdn.shopify.com\/s\/files\/1\/1025\/8957\/products\/GA-KY-Thumb.jpg?v=1541691234","variant_ids":[15365946245223,15365946310759,19491390619751,19491390652519]},"available":true,"name":"Kentucky Travel Map Pin Board w\/Push Pins - Golden Aged - 36\" x 24\" \/ Personalized (+$20)","public_title":"36\" x 24\" \/ Personalized (+$20)","options":["36\" x 24\"","Personalized (+$20)"],"price":21900,"weight":5443,"compare_at_price":null,"inventory_quantity":999,"inventory_management":"shopify","inventory_policy":"deny","barcode":null},{"id":15365946310759,"title":"24\" x 16\" \/ Standard","option1":"24\" x 16\"","option2":"Standard","option3":null,"sku":"GAKY2416CS","requires_shipping":true,"taxable":true,"featured_image":{"id":4483768057959,"product_id":1565842899047,"position":1,"created_at":"2018-11-08T10:33:43-05:00","updated_at":"2018-11-08T10:33:54-05:00","alt":"Kentucky state map pin board with pushpins","width":1201,"height":1200,"src":"https:\/\/cdn.shopify.com\/s\/files\/1\/1025\/8957\/products\/GA-KY-Thumb.jpg?v=1541691234","variant_ids":[15365946245223,15365946310759,19491390619751,19491390652519]},"available":true,"name":"Kentucky Travel Map Pin Board w\/Push Pins - Golden Aged - 24\" x 16\" \/ Standard","public_title":"24\" x 16\" \/ Standard","options":["24\" x 16\"","Standard"],"price":10900,"weight":2722,"compare_at_price":null,"inventory_quantity":999,"inventory_management":"shopify","inventory_policy":"deny","barcode":null},{"id":19491390652519,"title":"24\" x 16\" \/ Personalized (+$20)","option1":"24\" x 16\"","option2":"Personalized (+$20)","option3":null,"sku":"GAKY2416CP","requires_shipping":true,"taxable":true,"featured_image":{"id":4483768057959,"product_id":1565842899047,"position":1,"created_at":"2018-11-08T10:33:43-05:00","updated_at":"2018-11-08T10:33:54-05:00","alt":"Kentucky state map pin board with pushpins","width":1201,"height":1200,"src":"https:\/\/cdn.shopify.com\/s\/files\/1\/1025\/8957\/products\/GA-KY-Thumb.jpg?v=1541691234","variant_ids":[15365946245223,15365946310759,19491390619751,19491390652519]},"available":true,"name":"Kentucky Travel Map Pin Board w\/Push Pins - Golden Aged - 24\" x 16\" \/ Personalized (+$20)","public_title":"24\" x 16\" \/ Personalized (+$20)","options":["24\" x 16\"","Personalized (+$20)"],"price":12900,"weight":2722,"compare_at_price":null,"inventory_quantity":999,"inventory_management":"shopify","inventory_policy":"deny","barcode":null}],"images":["\/\/cdn.shopify.com\/s\/files\/1\/1025\/8957\/products\/GA-KY-Thumb.jpg?v=1541691234","\/\/cdn.shopify.com\/s\/files\/1\/1025\/8957\/products\/GA-KY-36X24.jpg?v=1541691240","\/\/cdn.shopify.com\/s\/files\/1\/1025\/8957\/products\/GA-KY-24x16.jpg?v=1541691247","\/\/cdn.shopify.com\/s\/files\/1\/1025\/8957\/products\/GA-KY-C3.jpg?v=1546868861"],"featured_image":"\/\/cdn.shopify.com\/s\/files\/1\/1025\/8957\/products\/GA-KY-Thumb.jpg?v=1541691234","options":["Size","Legend"],"content":"\u003ca href=\"#Bot\"\u003e \u003cimg src=\"https:\/\/cdn.shopify.com\/s\/files\/1\/1025\/8957\/files\/Under-The-Button-Icons.png?2630240070266581345\"\u003e\u003c\/a\u003e\n\u003ch3\u003eSay hello to our Golden Aged Kentucky Travel Pin Map!\u003c\/h3\u003e\n\u003cp\u003eInspired by old pirate maps, antique aged parchment, and adventures! This map provides current information while still capturing the allure of a world from another time. This could be very fitting in your library, bar, cigar room, or just your living room. It boasts a lot of character that's going to be a true conversation starter!\u003cbr\u003e\u003cbr\u003eThis map is a gorgeous piece of artwork that will be the focal point of your living room, dining room, office, nursery, or about anywhere else you could think of!\u003cbr\u003e\u003cbr\u003e\u003c\/p\u003e\n\u003ctable\u003e\n\u003ctbody tr=\"\"\u003e\n\u003ctr\u003e\n\u003ctd\u003eDimensions\u003c\/td\u003e\n\u003ctd\u003eWeight\u003c\/td\u003e\n\u003c\/tr\u003e\n\u003ctr\u003e\n\u003ctd\u003e24" W x 16" T x 1.25" D\u003c\/td\u003e\n\u003ctd\u003e6 lbs.\u003c\/td\u003e\n\u003c\/tr\u003e\n\u003ctr\u003e\n\u003ctd\u003e36\" W x 24\" T x 1.25\" D\u003c\/td\u003e\n\u003ctd\u003e12 lbs.\u003c\/td\u003e\n\u003c\/tr\u003e\n\u003c\/tbody\u003e\n\u003c\/table\u003e\n"}
Kentucky Travel Map Pin Board w/Push Pins - Golden Aged
Kentucky Travel Map Pin Board w/Push Pins - Golden Aged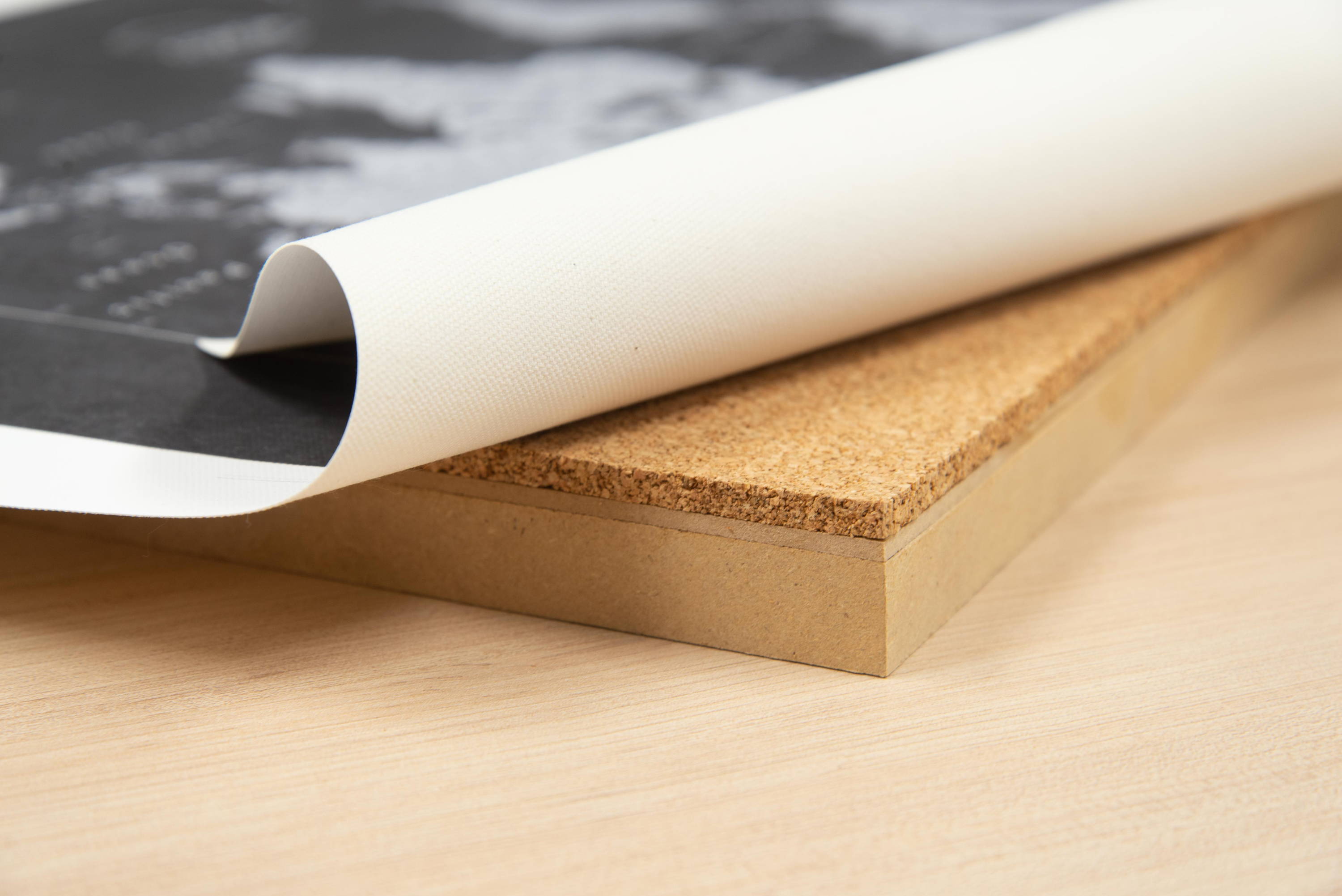 The ONLY pinnable maps in the world with REAL CORK! (No cheap foam board)
High quality cotton based canvas with a beautiful matte finish
Custom designed internal frame to support canvas and pinning
Completely original, unique map styles and designs
Simple to hang, plus instructions to guide you
Handmade in Columbus, Ohio, USA
Fantastic customer service in case you have any questions along the way
FREE Economy shipping to continental USA on orders over $99
Fast processing! Most orders ship within 1-2 business days
Personalized orders typically take 1 additional day
We ship domestically and internationally... nearly anywhere
Tracking is provided for every order
Orders are typically shipped via USPS or FedEx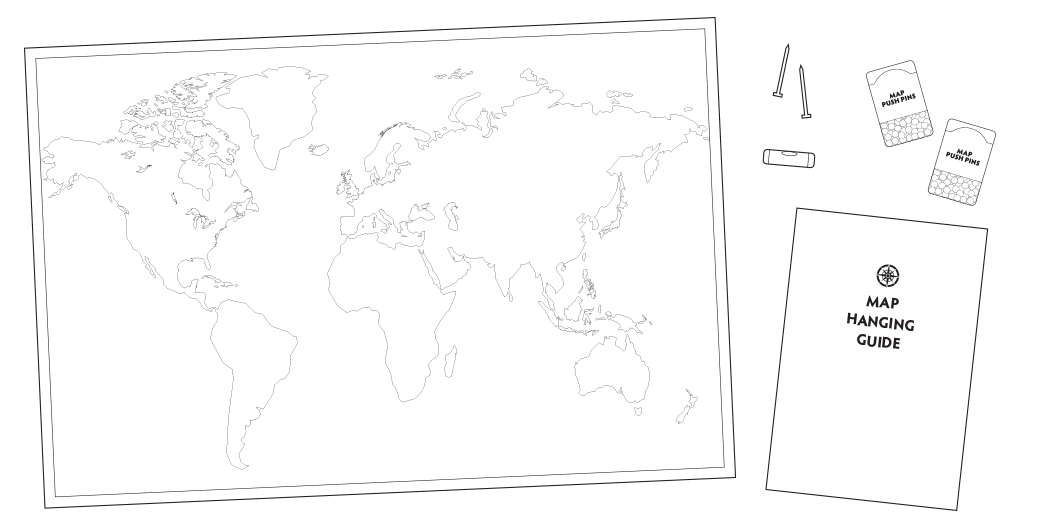 Map | 2 Sets of Pins (approx. 50 in each) | Hanging Hardware & Instructions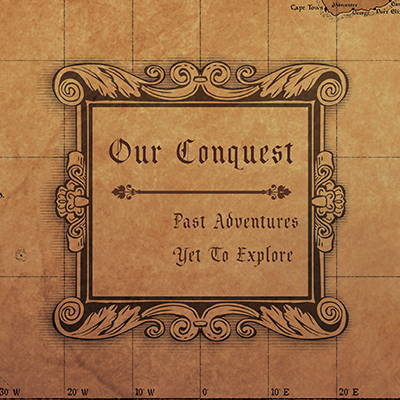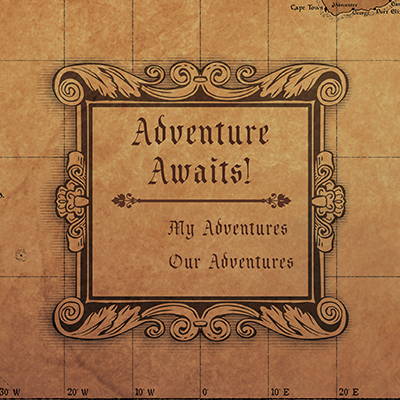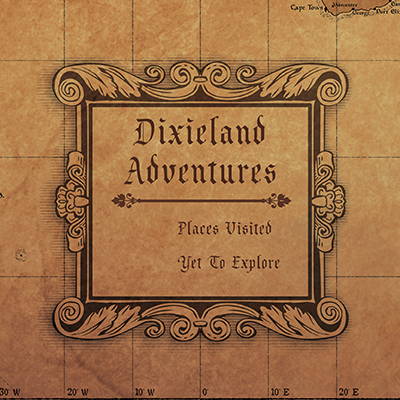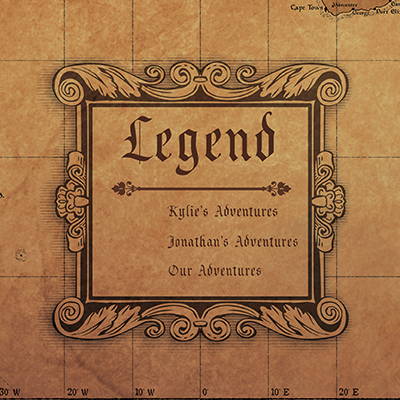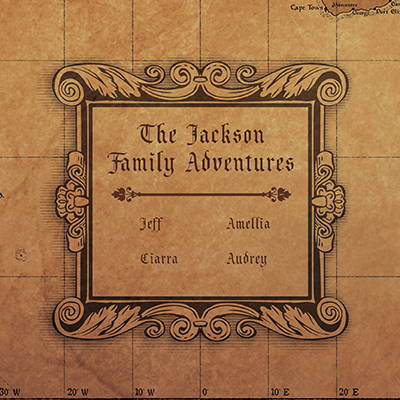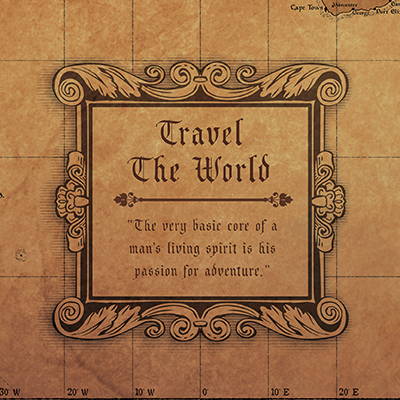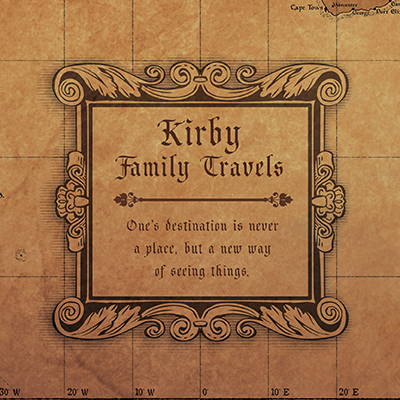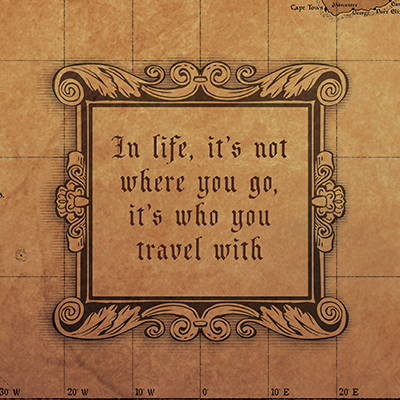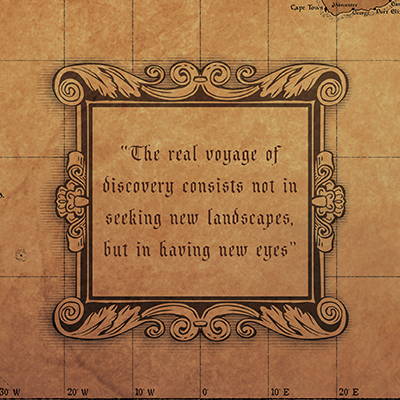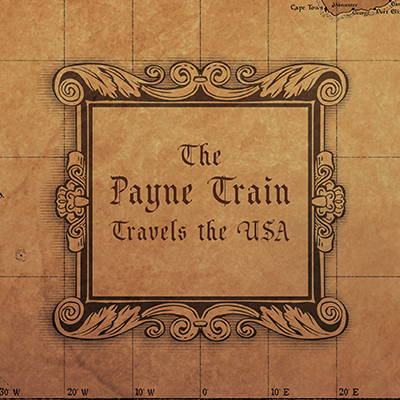 Standard Legend Reads
Heading: "State Name"
Line 1: "Past Adventures"
Line 2: "Yet To Explore"
Personalized Text Format
Please include your text in the "Personalized Text (ONLY if selected below)"
box with the following format to avoid ambiguity:
Heading: "Heading Text"
Line 1: "Line One Text"
Line 2: "Line Two Text"
For example
Heading: "Our Conquest"
Line 1: "Past Adventures"
Line 2: "Yet to Explore"
Or
"Not all who wander are lost."
Have questions? Need Ideas?
See our Personalization Guidelines for important information about buying
a personalized map.
While it can withstand some time in the sun and is water resistant, it is recommended that you hang your map in a cool, dry spot indoors without direct sunlight and reasonably consistent temperature and humidity. Extreme fluctuations could cause your map to warp or lose canvas tension. These simple precautions will help keep it in great shape for years to come.