Napa Valley and Sonoma may forever hold the top spots in the United States among wine regions. But there are several lesser known gems that are coming up strong across the nation. Here's a look at the best that the country has to offer, just calling your name!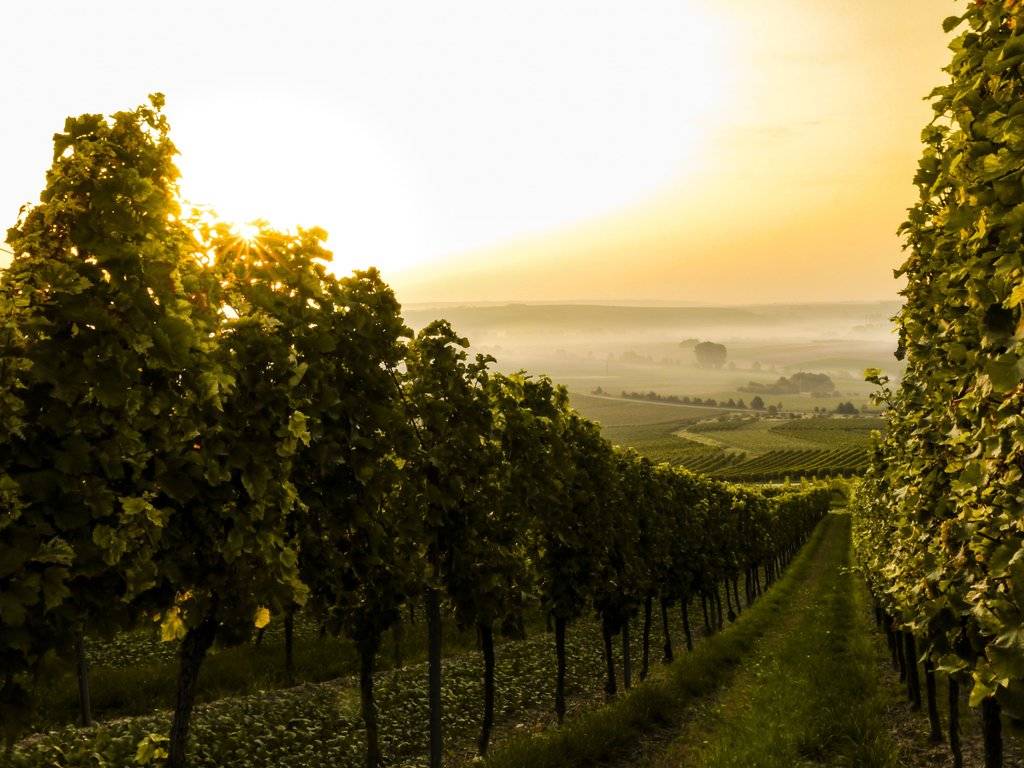 Finger Lakes Wine Country is a beautiful region in upstate New York, centered around Keuka, Seneca, and Cayuga Lakes. With wine trails winding around each of the lakes, you are able to navigate over 100 wineries in the area with ease.
Most wineries have a small tasting fee of $2-$5, which is typically reimbursed with the purchase of a bottle of wine. Since it's not overly crowded, tasting appointments are not needed unless you choose to do a tour.
Best known for cool climate wines, it can be challenging to protect the grapes from the freezing weather to hold out for the warm days of summer. But the consistent temperature of the surrounding lakes allows for a longer growing season.
Can't miss vineyard: Dr. Konstantin Frank Winery

Wine specialty: Riesling and Gewurztraminer

Also check out: The 19 waterfalls of Watkins Glen State Park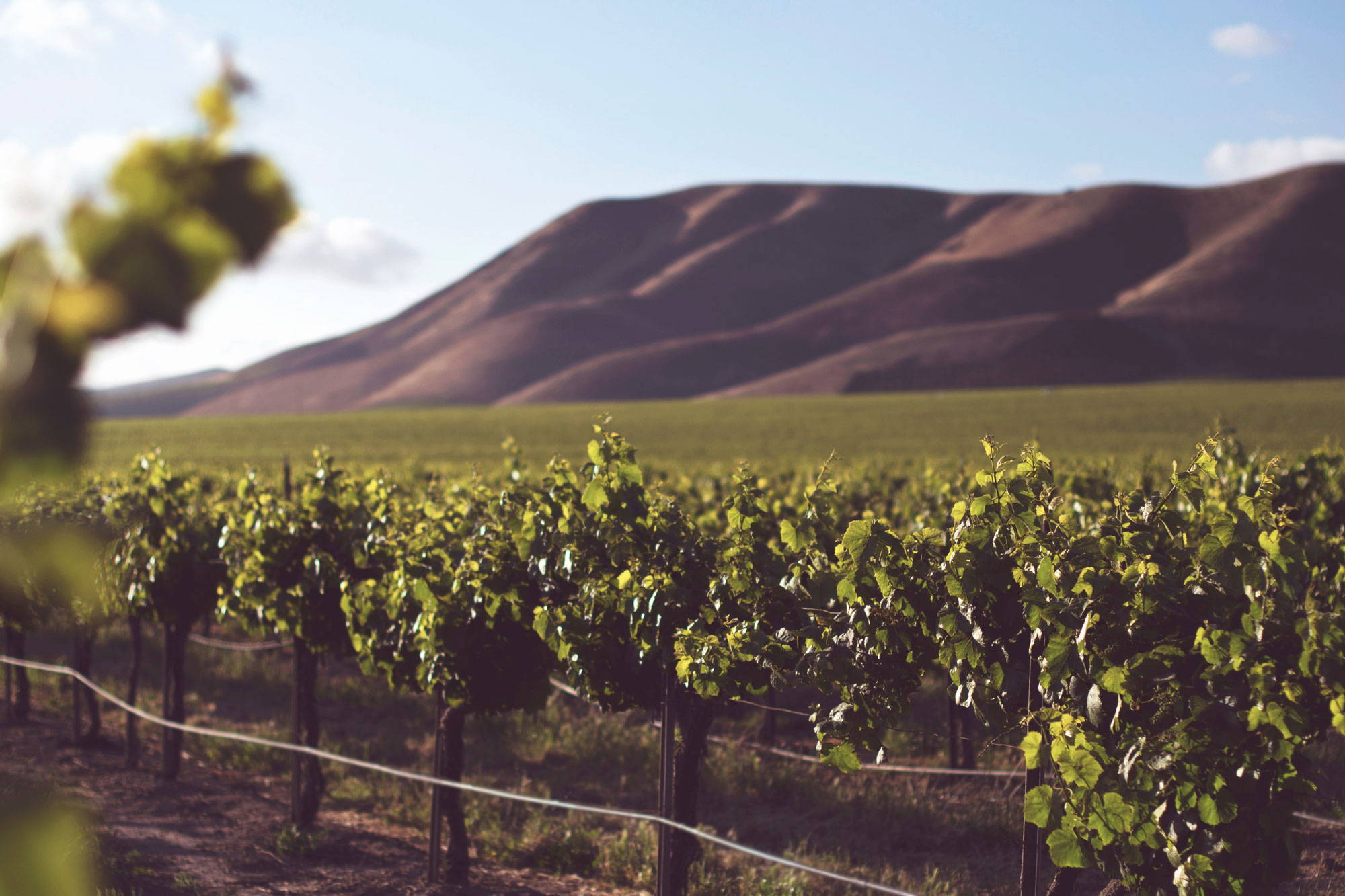 At the foot of the Blue Mountains, on the border of Washington and Oregon, sits the Walla Walla wine region. Twenty years ago, Walla Walla was almost a ghost town, known best for its state prison. With wineries, restaurants, and hotels popping up all over, the wine industry transformed Walla Walla into a destination people are now excited to visit.
This region is said to be more upscale, providing premium wines with a bit of a higher price tag. It's also less touristy because of its more remote location.
Washington is number two in annual wine production in the USA, beat out only by California.
Thanks to a range of soils, elevation, and micro-climates, Walla Walla is able to grow a wide array of grape varieties.
Can't miss vineyard: Garrison Creek Cellars

Wine specialty: Cabernet Sauvignon, Merlot, and Syrah

Also check out: Blue Mountains Lavender Farm
Just about an hour South of Portland, at the foot of the Oregon Coast range, sits the gorgeous rolling hills of the Willamette Valley. "Oregon Wine Country" has over 500 wineries to explore!
Beyond the wine, the valley is known for its historic towns, packed with bed and breakfasts and fine dining restaurants. If you want to venture off the beaten path, there are tons of gorgeous waterfalls to discover.
With a mild, cool and moist climate, the region offers ideal conditions for growing the grapes of Pinot Noir. Not all areas of the Willamette Valley are suitable for vineyards, however, so most wineries are found west of the Willamette River.
Can't miss vineyard: Adelsheim

Wine specialty:

Pinot Noir

Also check out: Silver Falls State Park, Trail of Ten Falls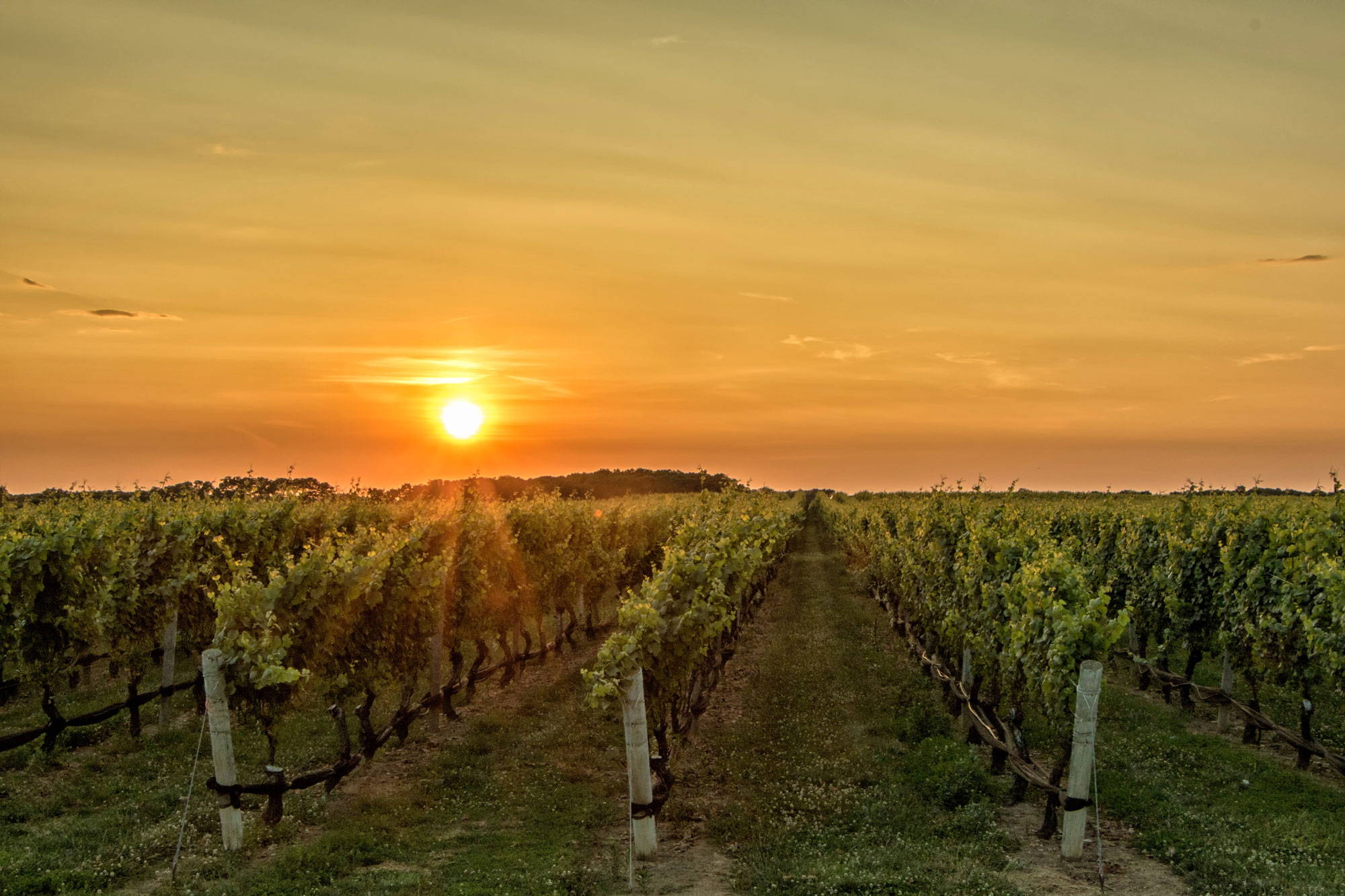 Wine in Texas? Who knew! There are over 300 vineyards in Texas, making it the fourth-largest wine producing state in the country. Texas Hill Country itself is located north of San Antonio and west of Austin and so worth the day trip!
Beyond the small town charm, the area offers a wide range of outdoor activities. When you need a break from all the wine, you can tube down the Guadalupe River, hike through Garner State Park, or take a refreshing dip in Hamilton Pool Nature Preserve.
Due to the year-round heat and humidity, harvest time in Texas is at the end of July, two months earlier than in California.
Can't miss vineyard: Becker Vineyards
Wine specialty: Cabernet Sauvignon and Chardonnay
Also check out: Step back in history at The Alamo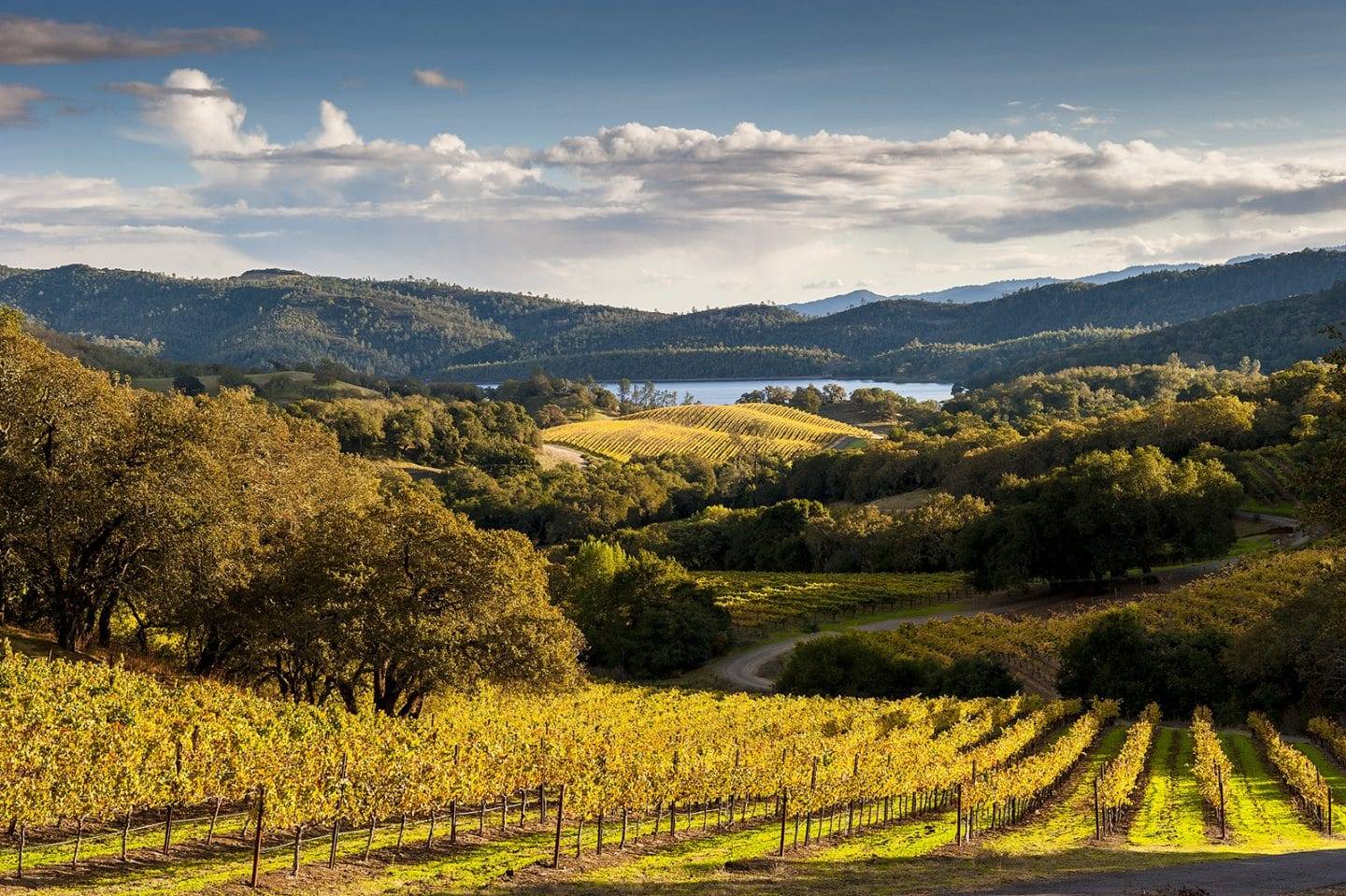 Napa boasts over 500 wineries, visited by more than 3 million people each year. This makes it California's second most popular tourist destination after Disneyland, and America's number one wine region!
A unique way to explore Napa is by Wine Train! You can do a lunch, dinner, half day or full day tour, enjoying fresh, gourmet cuisine as the lush landscapes pass you by. Realize it can get very crowded in Napa in peak season and on weekends. So be sure to book hotels and tours in advance when possible.
Napa Valley has a Mediterranean climate, characterized by its warm, dry, sunny days followed by cool evenings. This rise and fall of temperature allows for a very long growing season which makes for a higher quality harvest.
Can't miss vineyard: V. Sattui Winery

Wine specialty: Cabernet Sauvignon and Merlot

Also check out: Hot air balloon ride over the vineyards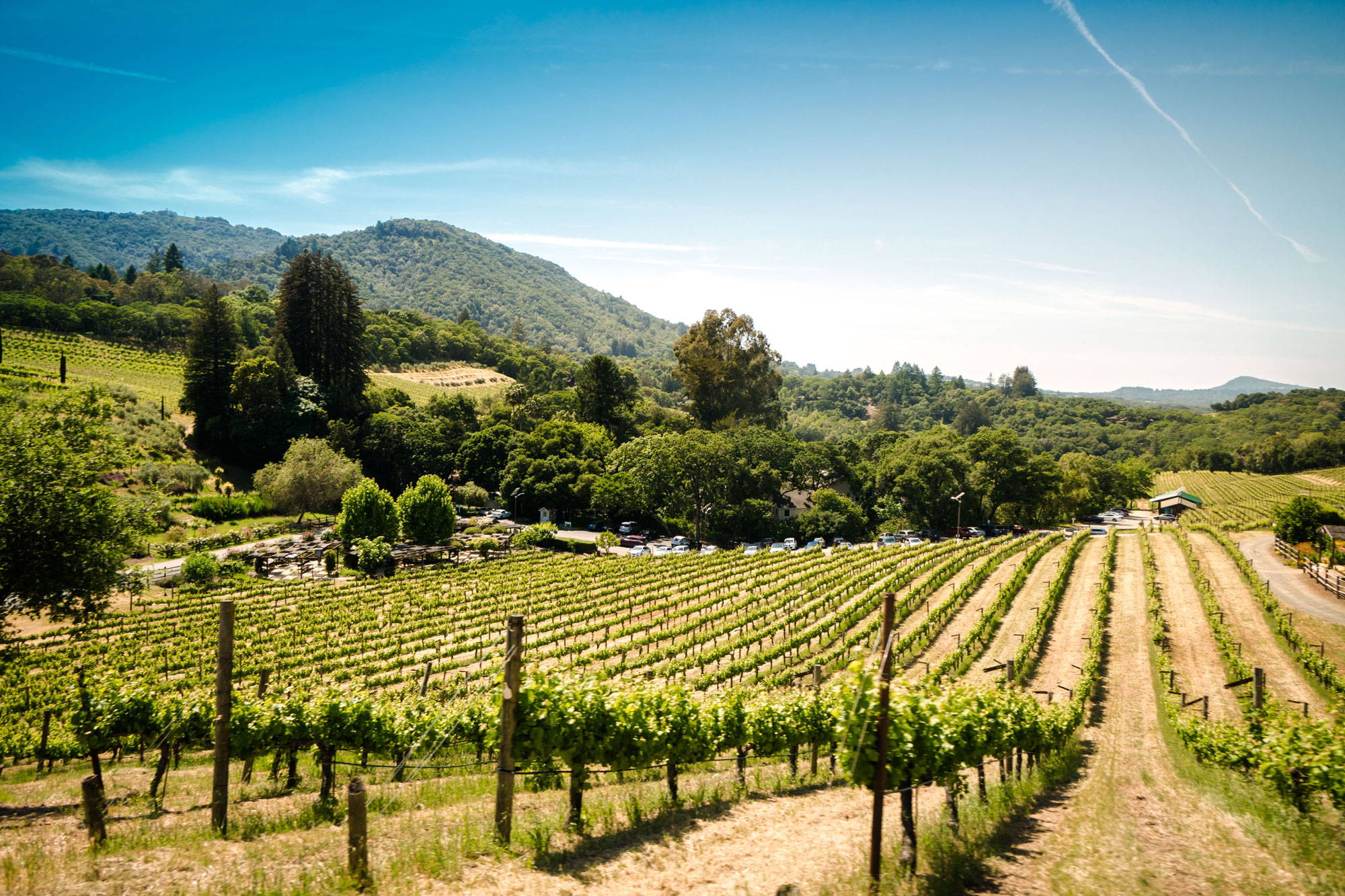 Just an hour south of San Francisco, you will find the sprawling 425 vineyards of Sonoma County. There are a diverse range of wine regions within Sonoma, each with a unique climate and geography. Because of this, a wide range of grapes are produced here.
Stretching across nine cities and with three times the land area of Napa County, Sonoma County out produces the Napa Valley each year. Sonoma tends to offer a more relaxed and cheaper experience than Napa.
Sonoma Valley itself is bordered by the Mayacamas Mountains to the east and the Sonoma Mountains to the west. This protects the vineyards from the wet coolness of the nearby Pacific Ocean.
Can't miss vineyard: Lake Sonoma Winery

Wine specialty: Chardonnay and Pinot Noir

Also check out: Hiking at Jack London State Historic Park or beaching at Sonoma Coast State Park
Bonus: Niagara-on-the-Lake, Ontario  
So not quite in the USA, but if you are visiting Niagara Falls, Niagara-on-the-Lake is just over the border on the Canadian side. The best way to see the area is by renting bicycles and riding them to as many wineries as you can!
The Old Town offers a charm of its own with its 19th-century colonial-style buildings and horse drawn carriages. Wander around the village to discover eclectic boutiques, antique shops and bistros.
Grape growing is truly an art form in Ontario where they battle brutal winters which can damage the vines and humid summers which can cause fungal diseases.
Can't miss vineyard:

Peller Estates Winery

Wine specialty: Ice wine, sparkling wine and fruit wine

Also check out: Niagara Falls of course!
We hope that this inspired you to sip vino all the way across the USA. Click below for a map to help guide your trips to the best wine regions in the country!