It's no secret: traveling can be stressful. But the more preparation you do in advance, the less you will have to worry when the big departure day rolls around!
To help alleviate a lot of stress and last-minute running around, we created a handy pre-travel checklist to guide you through your next international trip! Bonus: It's printable so you can hang it on your fridge and cross each task off your list as you go!
Apply for or renew your passport
If you don't yet have one, applying for a passport should be at the top of your travel to do list! The end-to-end passport process typically takes 6-8 weeks, but this time frame may be longer, especially during peak travel times or when new passport requirements are set. So the earlier you apply, the better!
If you already have a passport, check the expiration date to decide if you need a renewal. Even if your trip is within the expiration date, take caution: Many countries require that your passport is valid for six months beyond the end of your trip. The US State Department recommends to play it safe and renew your passport nine months before it expires.
The current cost of a new passport is $145 and is $110 for a renewal. While a first time passport must be applied for in person, in the majority of cases, renewing a passport can be completed by mail. Coming down to the wire? Expedited services which take 2-3 weeks are available for an additional $60.
Be sure to carefully check all of the required legal documents. forms, and photos you need to submit for the passport to avoid any delays.
Apply for any necessary visas
Not all countries require visas for short term visits. Luckily, the US has the 22nd-most powerful passport in the world and 174 foreign countries allow US citizens to visit without a visa. But, this doesn't include popular destinations such as Australia, China or India. VisaCentral offers a quick check tool for US citizens to easily determine the entry and exit requirements in their destination.
Note that many countries require you to have the visa in advance, but others allow you to obtain your visa upon arrival. Visa prices range anywhere from $15 in Australia to $140 in China. Check out this full list of tourist visa requirements around the world.
Book your international flights
When traveling overseas, airfare can often be the most expensive portion of your trip! But, with a bit of strategy, finding affordable flights is possible!
The best time to buy international flights varies widely based on region and seasonality, but there are prime booking windows to aim for to get the lowest fares. According to CheapAir's Annual Airfare Study of 917 million flights, this ranges from 78 days to fly to Central America and up to 200 days to fly to Europe.
Note that the earlier you buy your international ticket, the more likely you are to get a better seat assignment, smaller number of connections and shorter layover duration.
On many flight search engines such as Kayak, they will analyze past and current prices and predict if airfares are set to rise or fall in the near future. You can opt to receive price alerts by email to keep you informed on the prime time to buy.
Purchase travel insurance
While traveling, anything and everything can (and will) go wrong. We're talking cancellations, illnesses, injuries, lost luggage, natural disasters and more. And while travel insurance isn't required by law, it limits the financial risk you will bear if these unexpected incidents happen.
Travel insurance isn't worth it for last minute or cheap domestic trips where you don't have much money invested. But, it is often worth the investment and provides a sense of security for expensive and longer international trips. Check what your US health insurance covers you for overseas as well as any credit card benefits that may lessen the level of coverage you need to buy.
The best time to buy travel insurance is within 15 days of making the first purchase for your trip. This way, you qualify for extra benefits such as unexpected work conflict, natural disasters or pre-existing medical conditions. However, many plans let you buy coverage up until the day before you leave. Check out this list of the top travel insurance plans for 2020.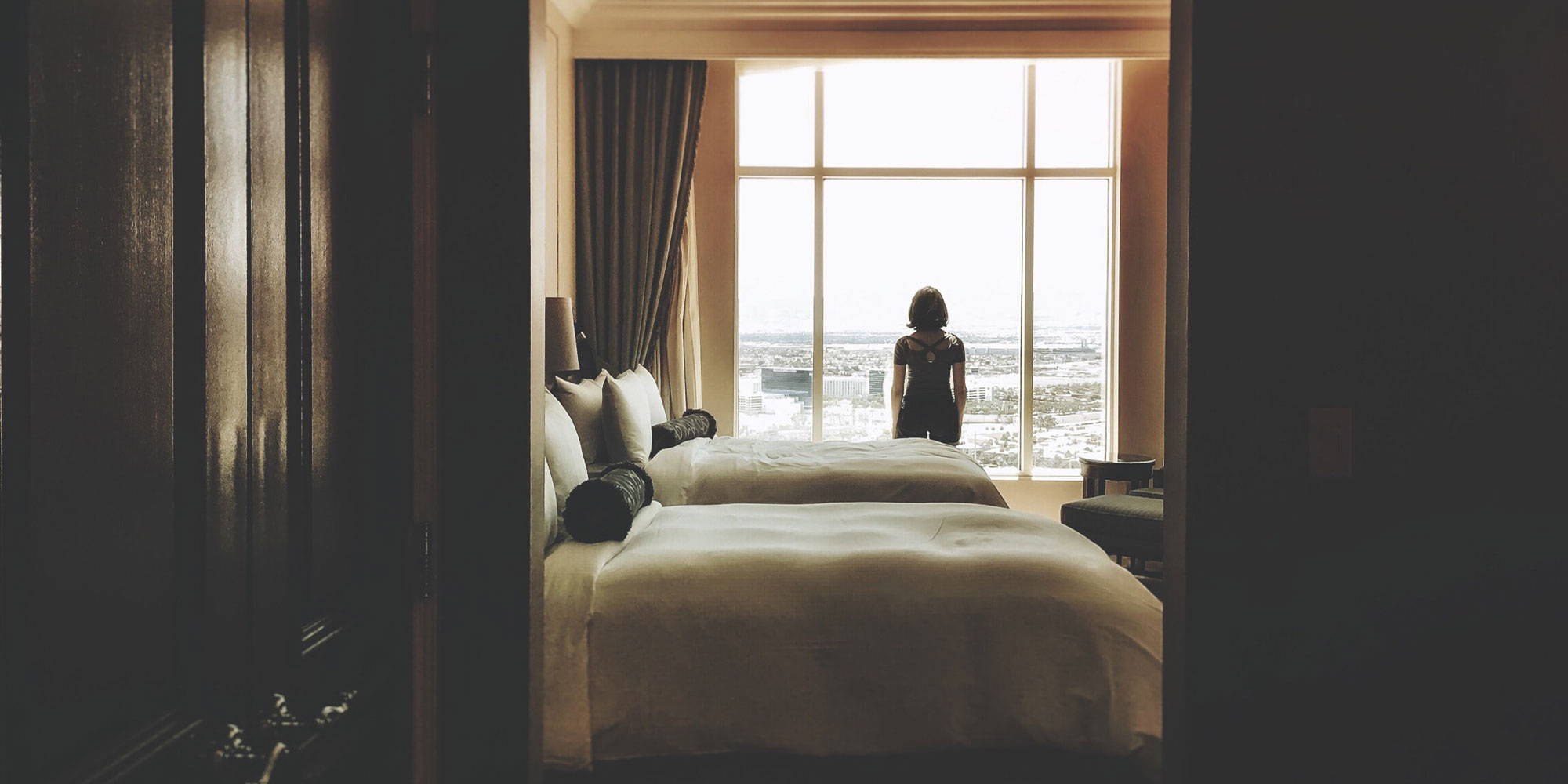 Book your accommodations
It may sound counterintuitive, but you will often find the best rates on hotels when you wait until the last minute to book. This is because hotels would rather a room be booked at a lower price than unoccupied. It all comes down to supply and demand!
Of course, last minute booking isn't always practical, especially for international trips. Your best bet is to narrow down where you want to stay approximately six weeks before your departure so you can monitor trends in prices and book when rates are at their lowest.
Once again, there is no "perfect" time to book your hotel or Airbnb. Rates depend on a variety of factors such as the destination, seasonality, accommodation type and more.
Arrange for a house and/or pet sitter
If you don't have nearby family or friends that are available during your trip, Rover offers a reliable and trustworthy service for pet sitting and house sitting all in one! There is the option to meet this sitter ahead of time, you can book at an affordable price and with a reservation guarantee!
Buy adapters and power converters
There are 15 different types of outlets around the world, each requiring different plug prongs and voltage. The most common countries traveled to fall into one of four outlet types for the US, UK, Australia, and Europe.
Different countries also have different electrical voltage. In the US, electricity runs on 110-120 volts, whereas many other countries run much higher at 220-240 volts. You will want a converter if you are visiting a country with a higher voltage so they don't fry your gadgets.
If you are traveling multiple places, your best bet is getting a universal adapter and converter to fulfill all your travel needs.
Get an international driving license
If you plan to rent a car while overseas, you may need an international driving permit. There are some countries that do not recognize a drivers license from the US and others that require a local language translation of your license. Keep in mind that even if the country's government doesn't require an IDP, car rental companies may. So if you are renting a car overseas, it is best to play it safe. It cost only $20 to apply on the AAA website and takes just 10-15 days to process.
Withdraw foreign currency
It is best to order local currency from your bank before traveling. If you wait to find a currency exchange at the airport, rates are always higher. You can visit a branch bank or order by phone or online for pickup. Then when you touch down in your destination, you can pay for taxis and food quickly and painlessly.
Most countries with built up infrastructures also widely accept credit cards. And many credit cards such as Chase Sapphire offer zero foreign transaction fees.
Check airline luggage restrictions before packing
Airlines are getting more and more strict about bags every year. Weigh your baggage before leaving home to avoid extra fees on both carry-on and checked luggage. If you find out you are above the weight limit once at the gate, you could be charged two to three times more than the normal rate. Leave a bit of extra space in your carry-on to transfer items from your checked bag if you are above the weight limit.
Pack your bags
Don't way until the last minute to pack! You risk packing unnecessary items or forgetting the essentials. Check out our helpful tips to packing light.
Place a hold on mail
Placing a hold on mail with the post office not only prevents an overflowing mailbox, it also helps keep sensitive info on bank statements more secure. It's quick and easy to arrange this hold online through USPS!
Upgrade your phone plan

Unless you want to disconnect completely for the trip (which is possible!), check with your carrier to see if there are international plans available. Another option is purchasing an international sim card.
Get any necessary vaccines
Depending on the country you're visiting, you might need to get vaccinated. Some vaccines require multiple shots over a the course of a few weeks, and sometimes you need certain shots within a specific time frame before leaving the country. Do your research and talk to your doctor to find out what all you'll need before leaving. Your health insurance should cover the vaccines, but again, call first to confirm before heading to your local pharmacy.
Alert your bank and credit card companies of your travel dates
Banks make every effort to protect you from identity theft while at home. But If they see credit card transactions or ATM use in an unfamiliar location, the may assume it is fraud and put a hold on your card. Setting a travel notice before you depart lets your bank know you are in control of your account. Most banks allow you to arrange this online with your destination and length of trip.
It's also a good idea to bring more than one credit or debit card and store one in a safe place in case your wallet is lost or stolen.
Leave an itinerary with family or friends
Designate an emergency contact that has all of your flight and accommodation information on hand. This gives both yourself and your family and friends peace of mind, should something go wrong on your trip or back at home.
Arrange transportation to the airport
Depending on how far you live from the airport and the length of your trip, parking at the airport might be more cost-effective than taking an Uber. Check out this handy guide that breaks it down for 15 major airports around the US. Best yet, if you have a friend who is willing to drop you off you will save major $$!
Star key places on Google Maps
Out of the thousands of travel apps out there, I think the most useful one is Google Maps. Before I go anywhere, I always open up the app, and star (save) all of the places I know I'm going: my hotels, restaurants, tour meeting points, etc.
These stars (and your exact current location) always show up in the app, whether you have service/wifi or not. This makes navigation an absolute breeze and I truly have no idea how I ever traveled without Google Maps before.
Make copies of important documents
Make copies of your passport, tickets, credit cards and other important travel documents. To take your security one step further, email the scanned copies to yourself so you can access them if you happen to lose your copies as well.
Additionally, print out reservation confirmations and itineraries to have on hand if needed.
Join STEP for emergencies
The Smart Traveler Enrollment Program (STEP) is a free service for American citizens which provides important alerts and warnings about the safety conditions in your destination. STEP also helps the US Embassy, friends, and family contact you in case of an emergency and to help if your passport is lost or stolen.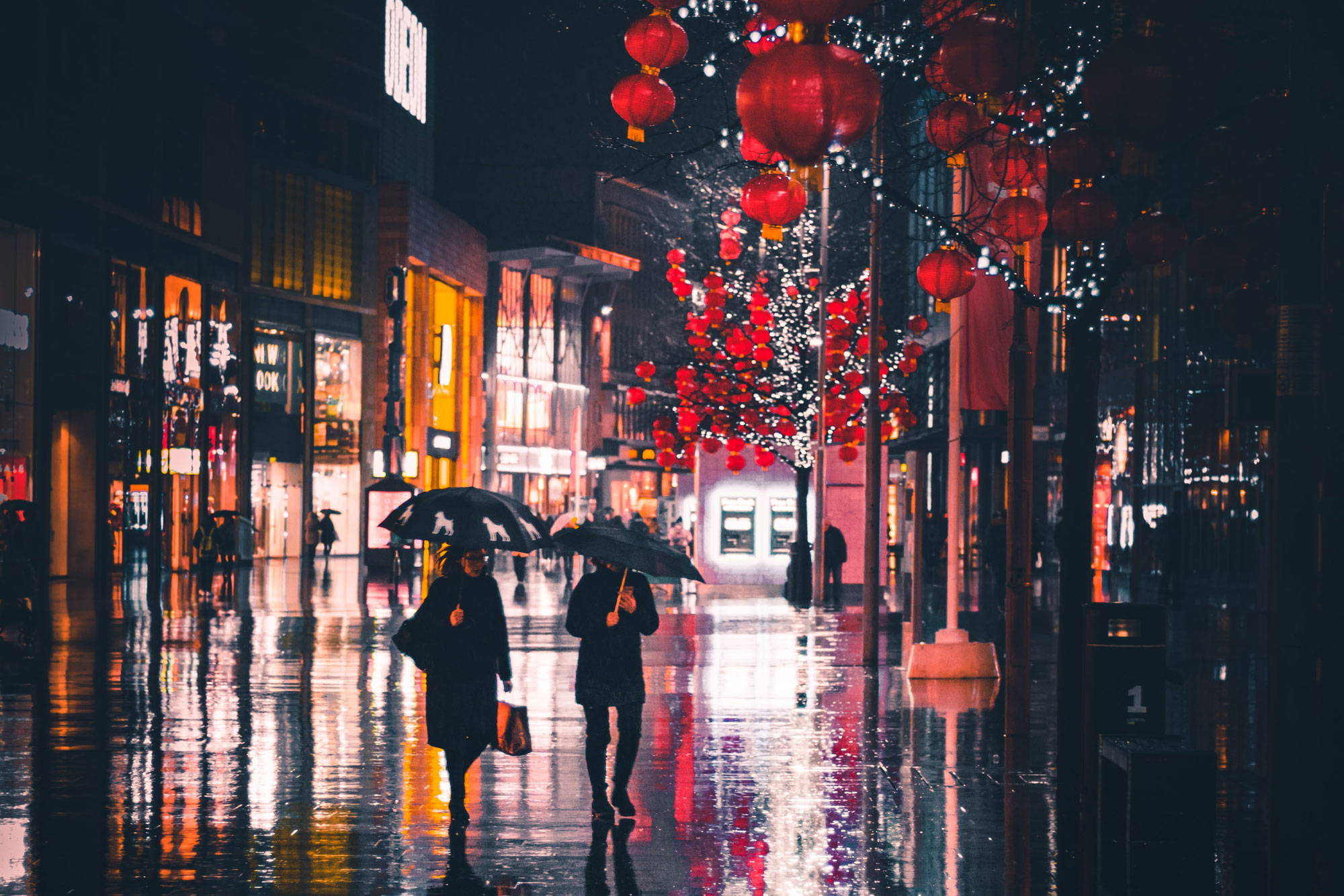 Check the weather in your destination
It's best to wait until the day before leaving to check the weather since it can change so quickly. Don't be caught without waterproof gear in rainstorms or without warm clothing if a cold front comes through. Check out the best weather apps for the most accurate forecasts.
Confirm all bookings
Double check all dates and times are correct and that no updates have been made on flights, hotel reservations, rental cars, trains, etc.
Check-in for your flight
Visit your airline's website as soon as 24-hours prior to the departure of your first flight. Use the confirmation number in your online account to check in. You will also be able to view your seats and, if permitted by the airlines, confirm your seating preferences.
Notify your home security company
If you don't have someone watching your house, it's ideal that you have a home security system. Here are the top tips for protecting your house while you are away - including notifying your security system company.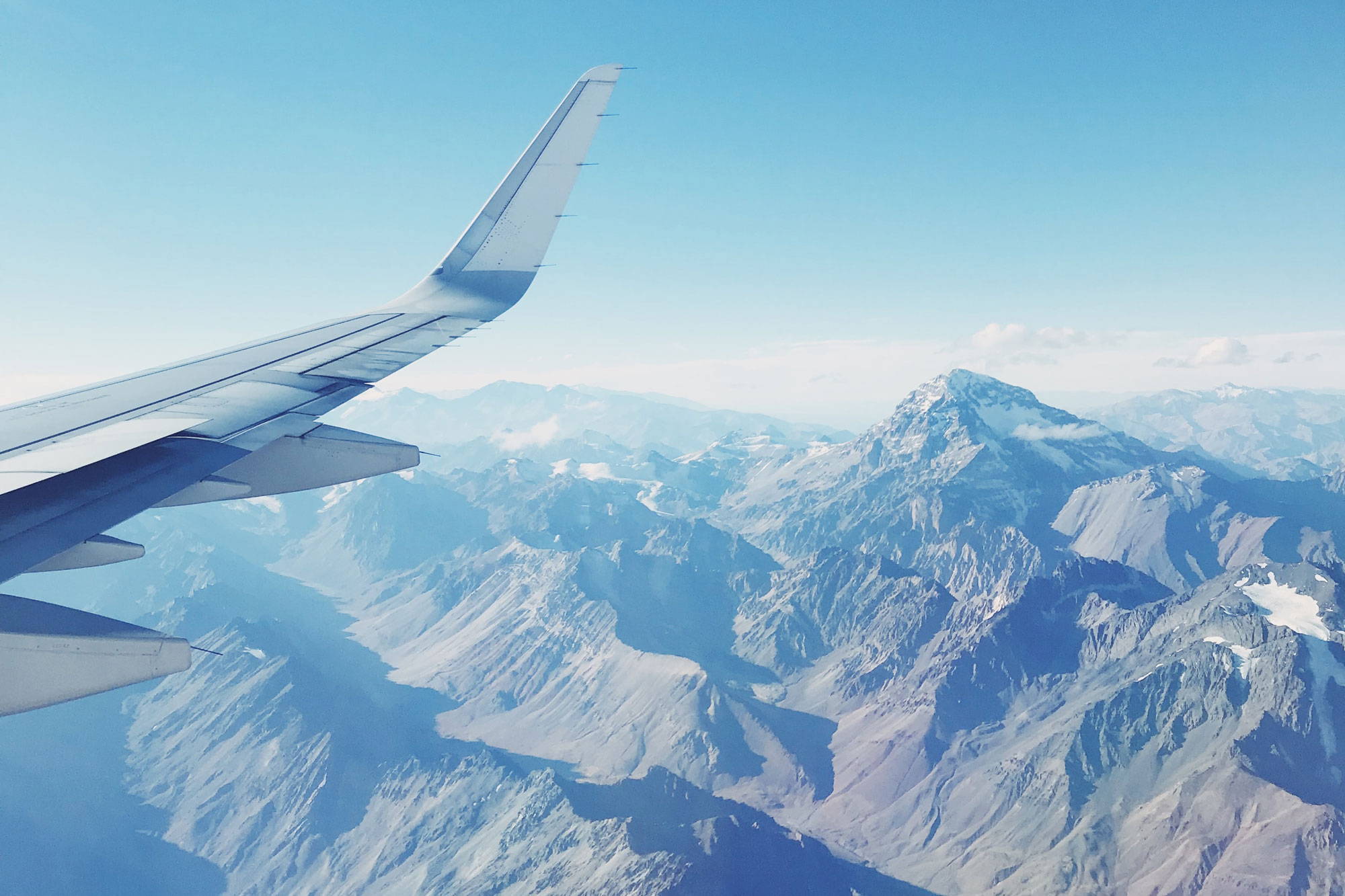 Unplug home appliances
Conserve energy and save money by turning off and unplugging all electronics. This includes TVs, lamps, small kitchen appliances, computers and cell phone chargers which all drain energy when plugged in.
Clean out the fridge and empty garbage
Throw away fresh foods and beverages in fridge that will spoil while you are away. Also run the dishwasher and take out the trash so you are not left with pungent smells from rotten food when you return.
Fully charge your electronics
Nothing is worse than being stuck without a charged Kindle to keep you entertained on the plane or a dead battery on your phone or camera when you touch down. Ideally, charge everything the night before leaving so you get full juice. And check out our tips for surviving an international flight.
Set the thermostat for an away temperature
During the summer months, set the thermostat to 4 degrees higher than you typically would. If you set the temperature too high or turn it off completely, then it will cost you just as much to cool it all the way back down again. High humidity levels in the home can also lead to mildew.

During the winter months, set the thermostat to 4 degrees lower. A word of caution, if you set it below 55°F you run the risk of frozen pipes and it will also cost more to re-heat your home when you return home.
Check your flight status
You can check to make sure your flight is on time on your airline's website or on FlightAware. Better yet, sign up to receive text alerts for automatic flight updates.
Close and lock all windows and doors
This tip sounds like a no-brainer, but don't forget to double check the locks on windows and back doors!
We hope that you found this list helpful and will refer to it when planning your next big getaway! Click below to get a downloadable version :)