SEND THE RIGHT MESSAGE WITH THESE
We've got some options that allow you to add the extra touch this year (and keep the recipient from guessing what it is!)
Ribbon & Bow Sticker ($7)
Our maps ship right in their box, and wrapping paper can't survive the bumpy ride to your home. So we created a fun way to hide the identity of your map: A simple red ribbon & bow sticker!
If you need to keep your box's contents a secret, you'll want to add one!
This gift bow sticker is a 2D sticker, printed on high quality, durable vinyl.
The gift bow sticker turns our shipping box into a present to put under the tree and covers the Conquest Maps logo on the box
!
Note: Only available in red. Only available for push pin maps. 48 x 32 push pin maps, 32 x 32 push pin maps, and any framed map will already ship in a box with no logo, but you can still add some holiday flair!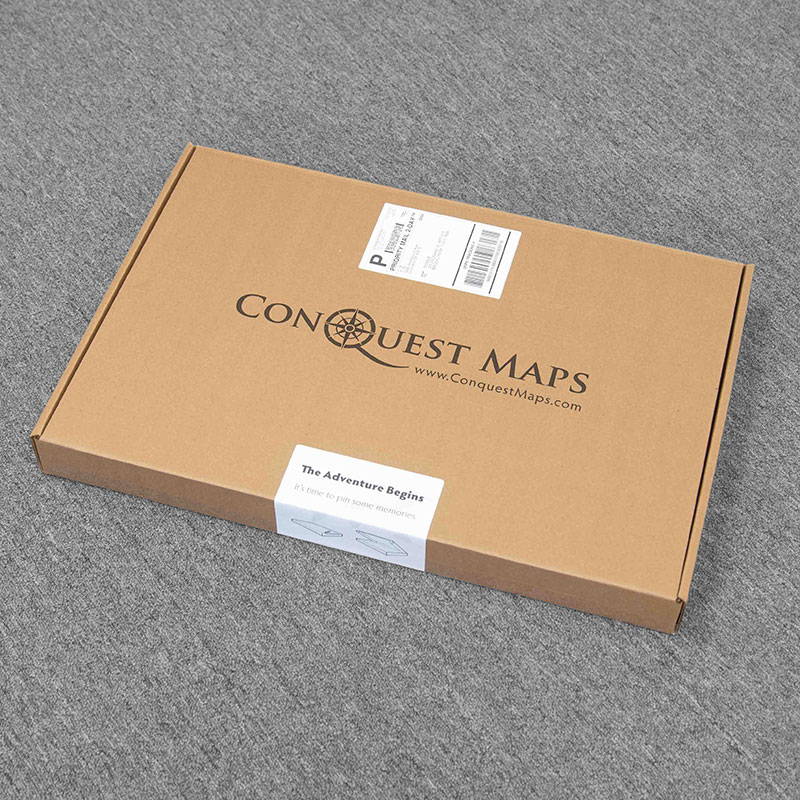 Before: Normal Box (No Bow Sticker)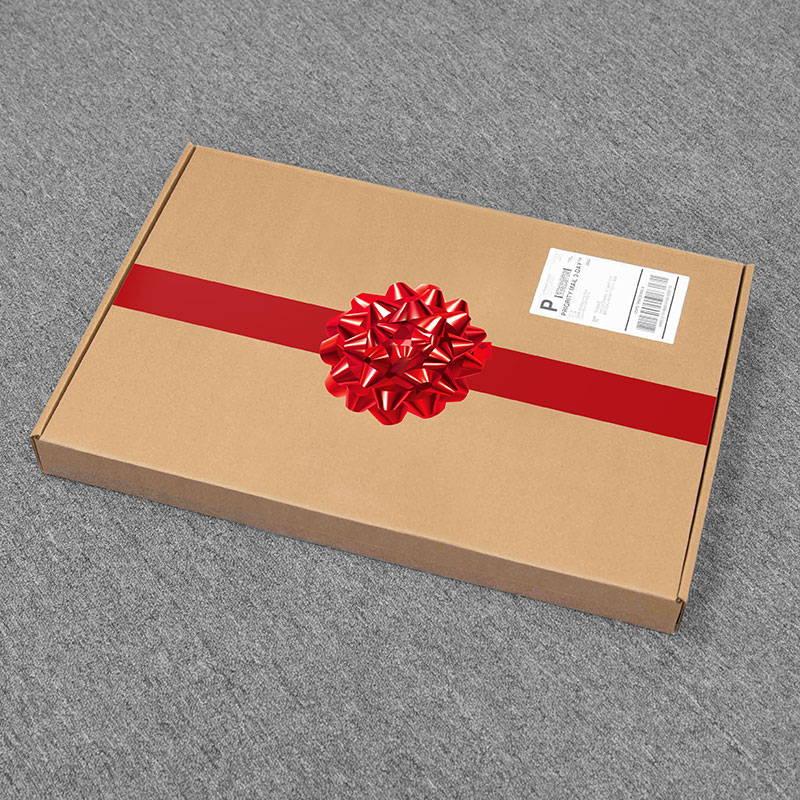 After: Bow Sticker (and no logo!)
"Do Not Open Until..." Gift Stickers ($3)
You need to order your map in plenty of time to arrive before the big day, but you also need to keep your curious family and friends from opening it.
What do you do?
Add one of these stickers so they know to keep out until the time is right!
Choose which sticker suits the recipient best, and add a hint of anticipation to an already incredible gift!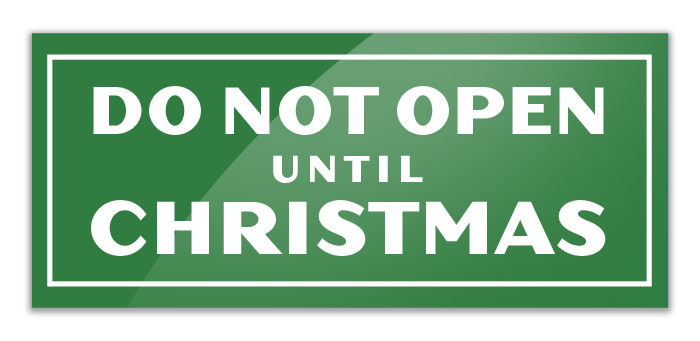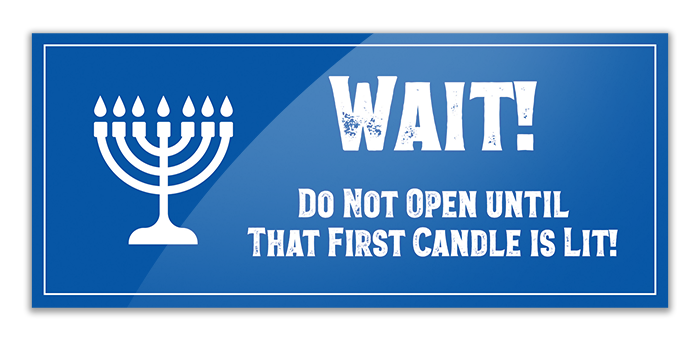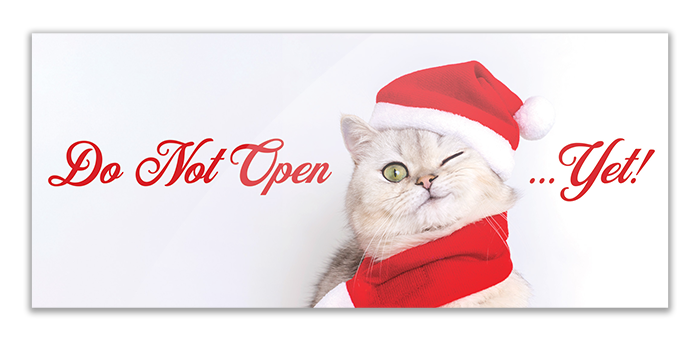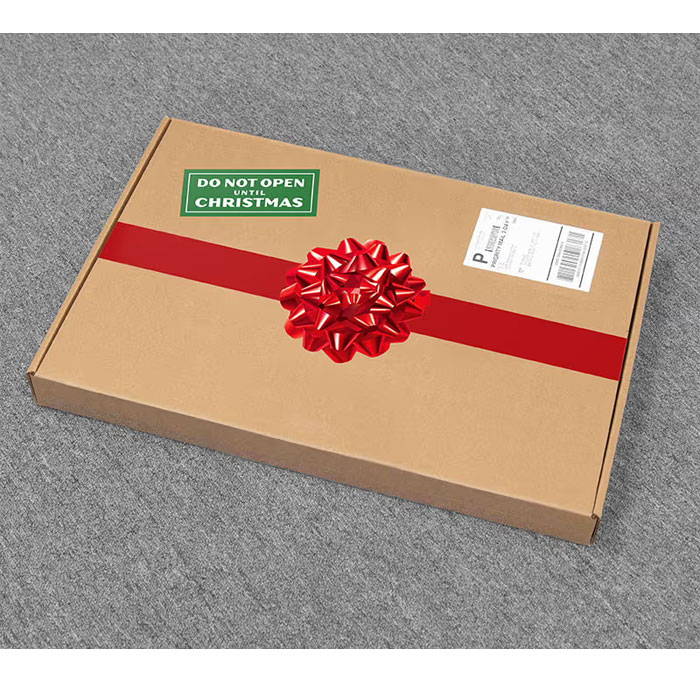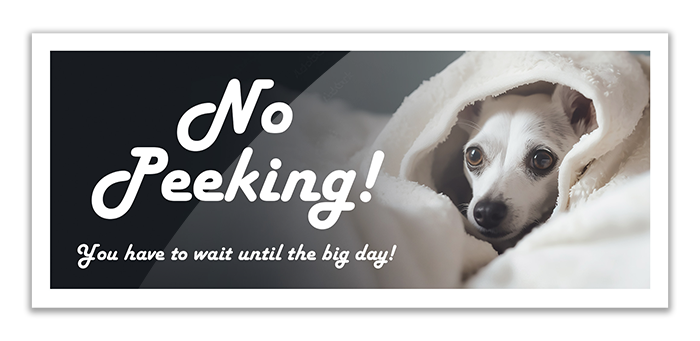 Personalized Holiday Card ($6)
Add a holiday greeting card to your package and your custom message will be printed on the inside!
The recipient will be able to see who sent them the gift and receive your warm wishes when they open the box.
But this special card will look better and make your gift all the more special!
We're always happy to add a note to your packing slip at no charge upon request. But who are we kidding? People usually
just
toss packing slips. Trust us, they won't miss this card!
Note: No

additional

color or style changes are available.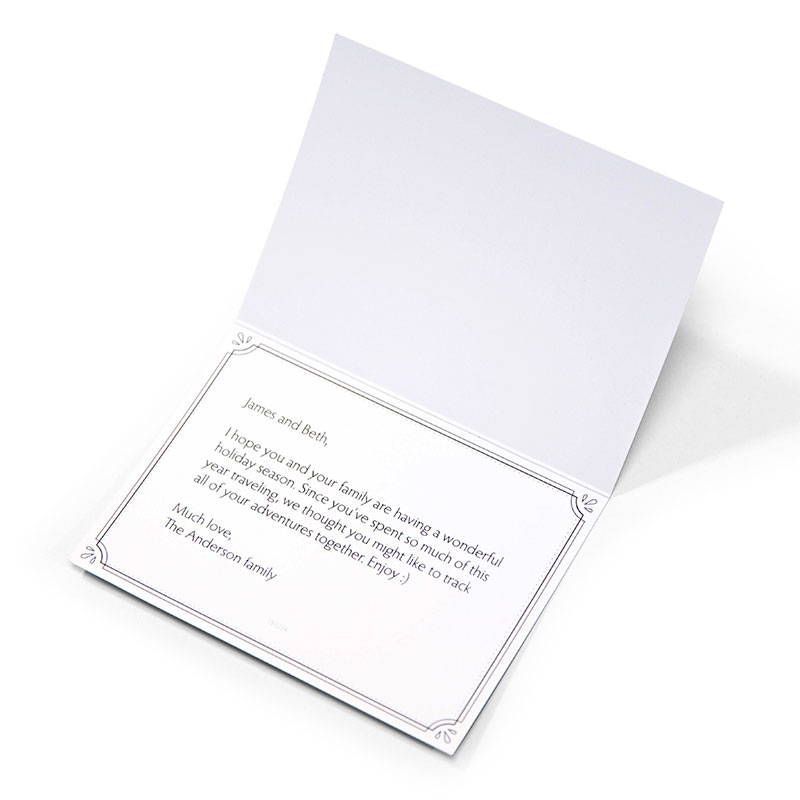 Now that you know about the options, it's time to find that perfect map for that perfect somebody!