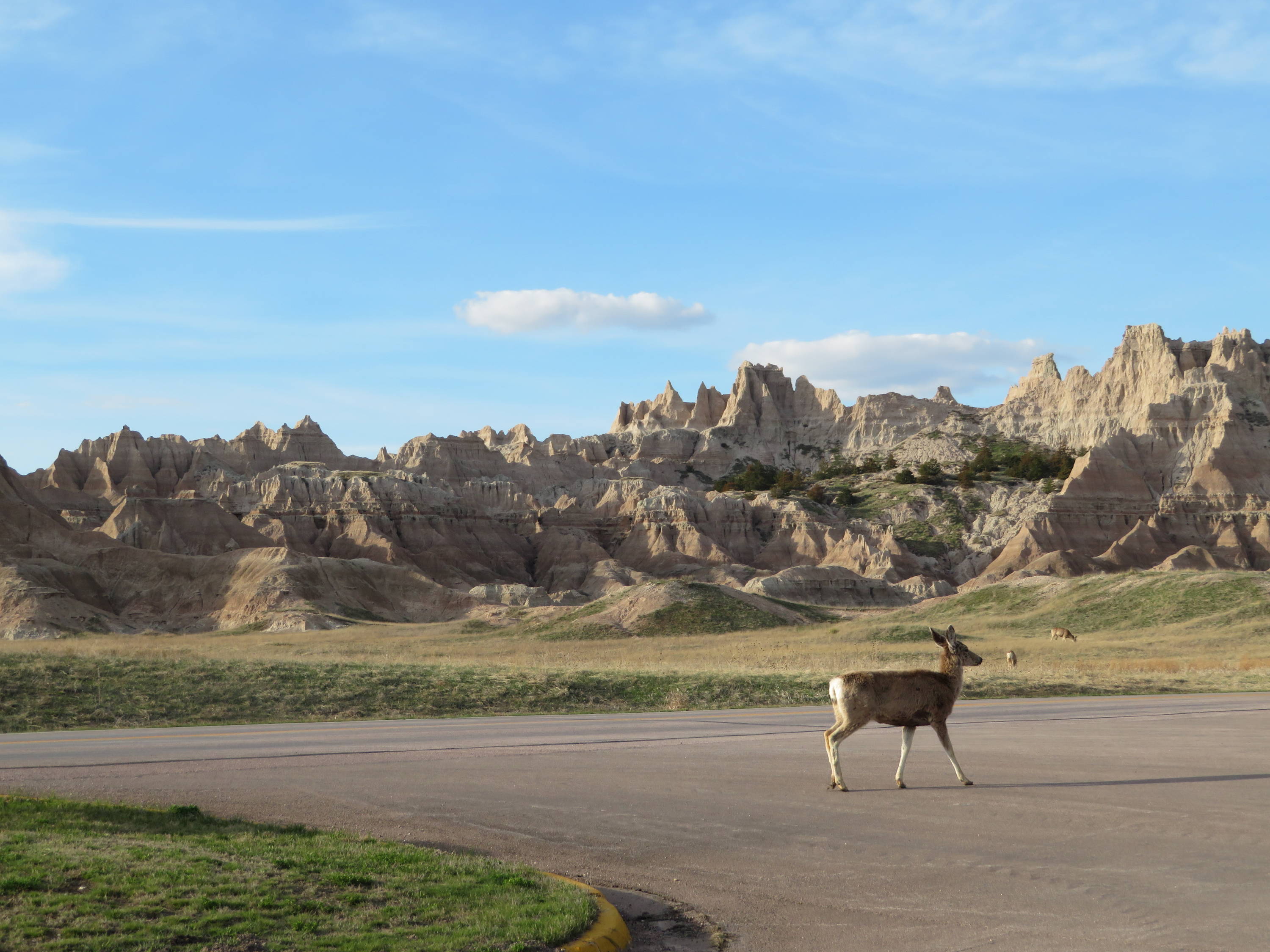 Why the National Parks? It allows you to have a plan to see the United States most rugged, natural, pristine, and incredible bodies of land, water, wildlife and pure awe that they have to offer. Visiting all 61 of the US National Parks would take you to American Samoa (a five hour flight from Honolulu), above the Arctic Circle to a park with no roads or trails, a former Civil War prison two hours on boat from Key West, and I haven't even started to mention the mountains, forests, geysers, and wildflowers that you would get to experience along the way.
A visit to all 61 of the US National Parks would get you to visit small towns, big cities, and see most of America in the process. You'll get to tent camp, stay in isolated cabins, and even be with more people than you would ever care to be around at some of the most crowded National Parks like Yellowstone and Yosemite.
It's a gateway towards discovery, adventure, and perspective of all the different cultures that reside within the United States.
It's also an affordable way if you have a large family to get out on the open road in the summer and connect on a trip you won't soon forget. The road trips we took as kids still reside in my memory and were what led me to want to have the quest to visit all of these National Parks.
61 pins is all it takes. Do you have it in you?
And in case you are curious as to where to get started on visiting a few National Parks here is the short list of my 10 Favorite National Parks I have visited so far out of the 49 along with a quick tidbit as to why.
10. Great Basin National Park, Nevada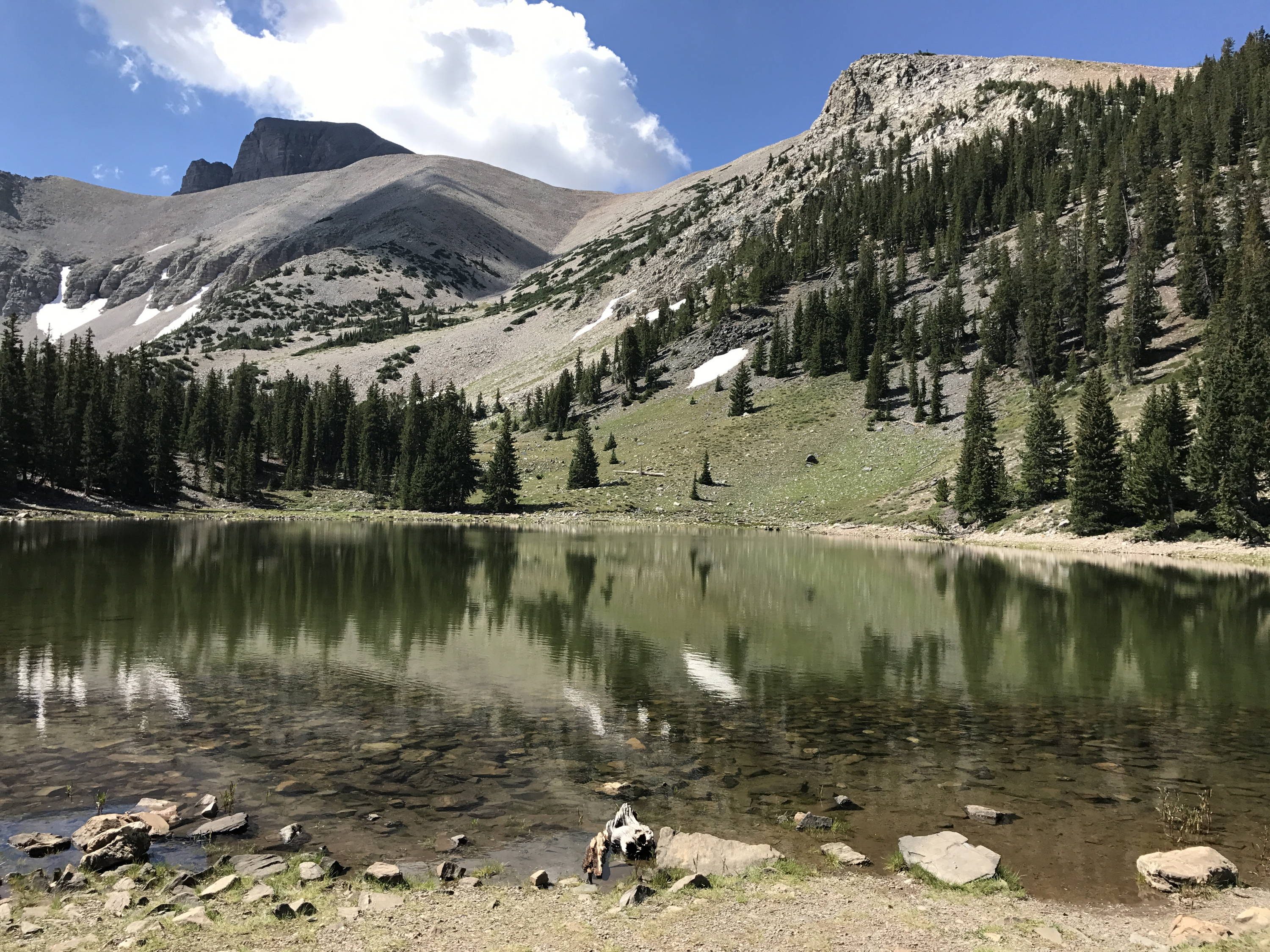 A drive of 60 miles without any services (gas, homes, etc) is required to get to this park that holds the darkest night skies I have ever seen. You are in the middle of nowhere. Throw in glaciers, mountains, caves and alpine lakes and you have the recipe for adventure.
9. Dry Tortugas National Park, Florida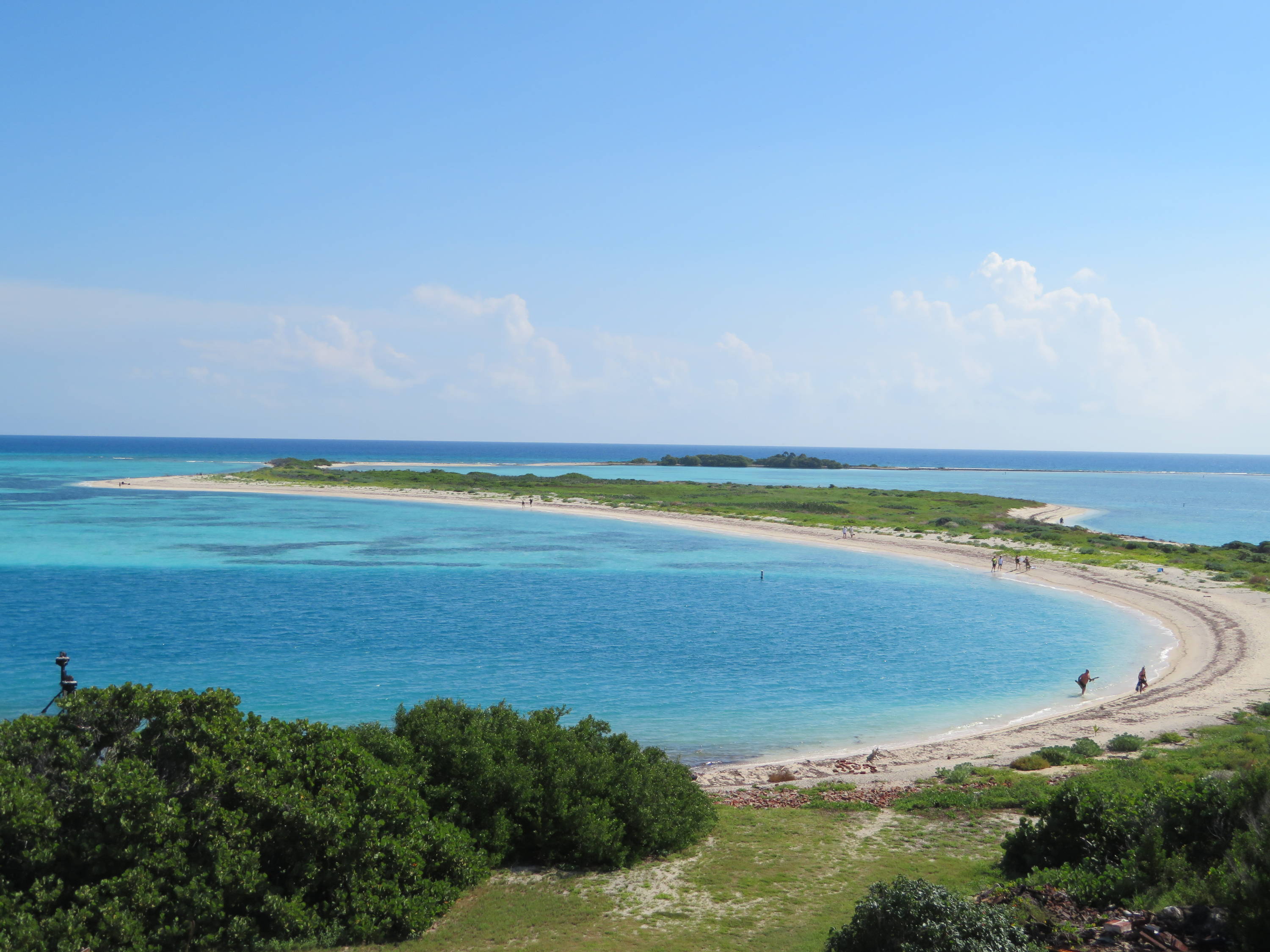 The previously mentioned Civil War prison and former fort offers crystal blue waters, an interesting historical tour of the fort, snorkeling, and an opportunity to spend the night tent camping in the middle of the ocean. Something few are interested in but those that are will never forget!
8. Glacier National Park, Montana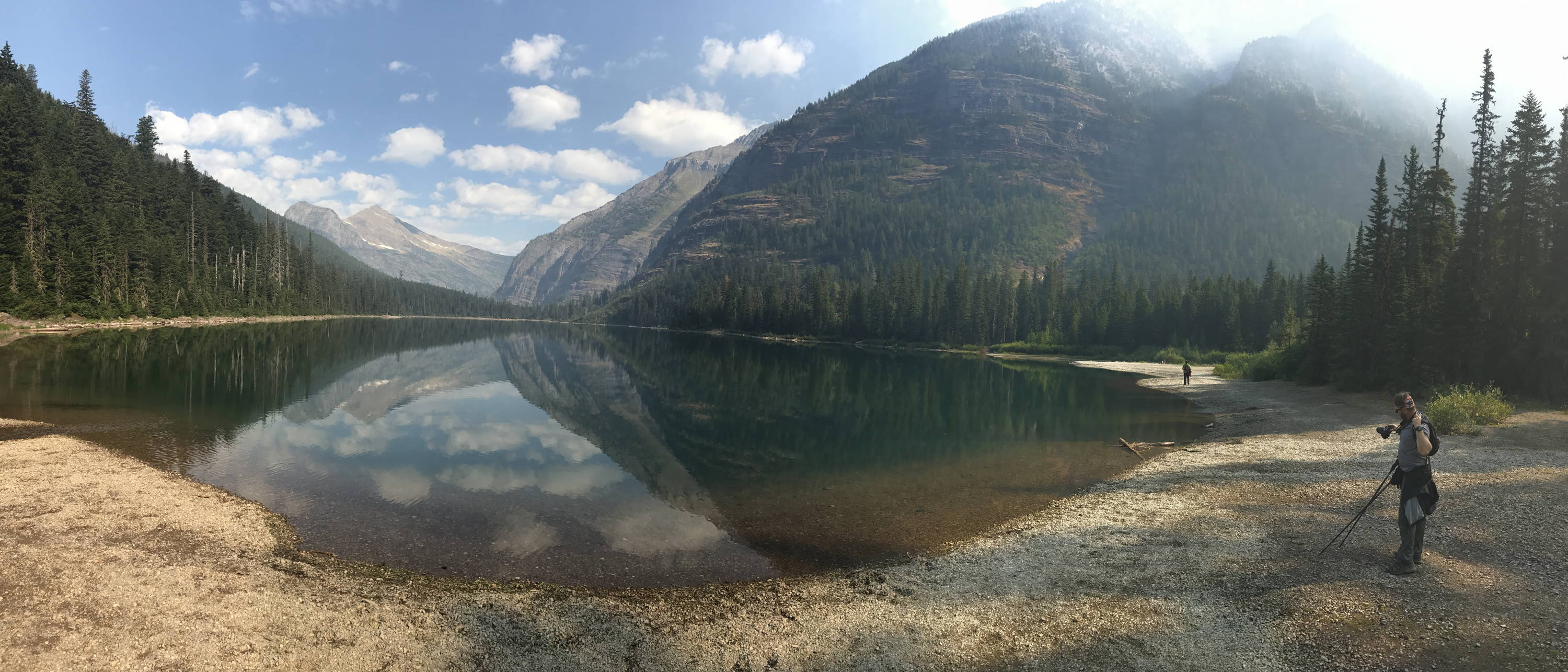 Holy smokes is what you might say when you see this place in person. Just pristine beauty everywhere you look. Avalanche Lake and The Highline Loop are second to none hiking experiences in America.
7. Olympic National Park, Washington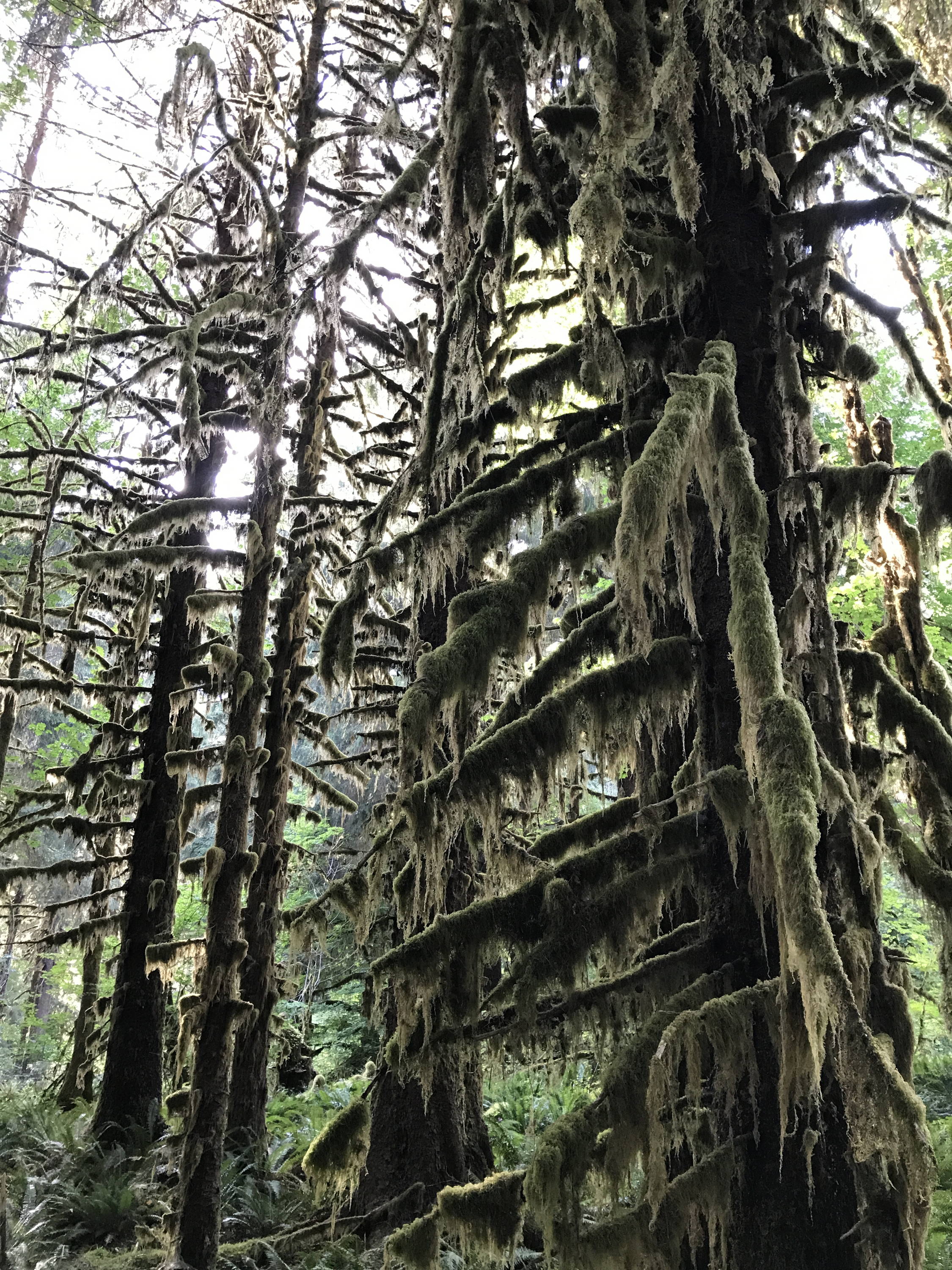 Tundra Mountain Ranges. Pacific Northwest Beaches. Rainforests. The "One Square Inch of Silence." All just three hours from Seattle.
6. Zion National Park, Utah

The crowds destroy the experience for some who come to Zion however on my several visits there I have had the good fortune to hike the Narrows, Observation Point (twice), and the thrilling chain gripping Angels Landing. These rank as 3 of my top 10 hikes I have ever done in my life. For that reason Zion ranks high amidst the hours of waiting to get places during busy summer months.
5. Death Valley National Park, California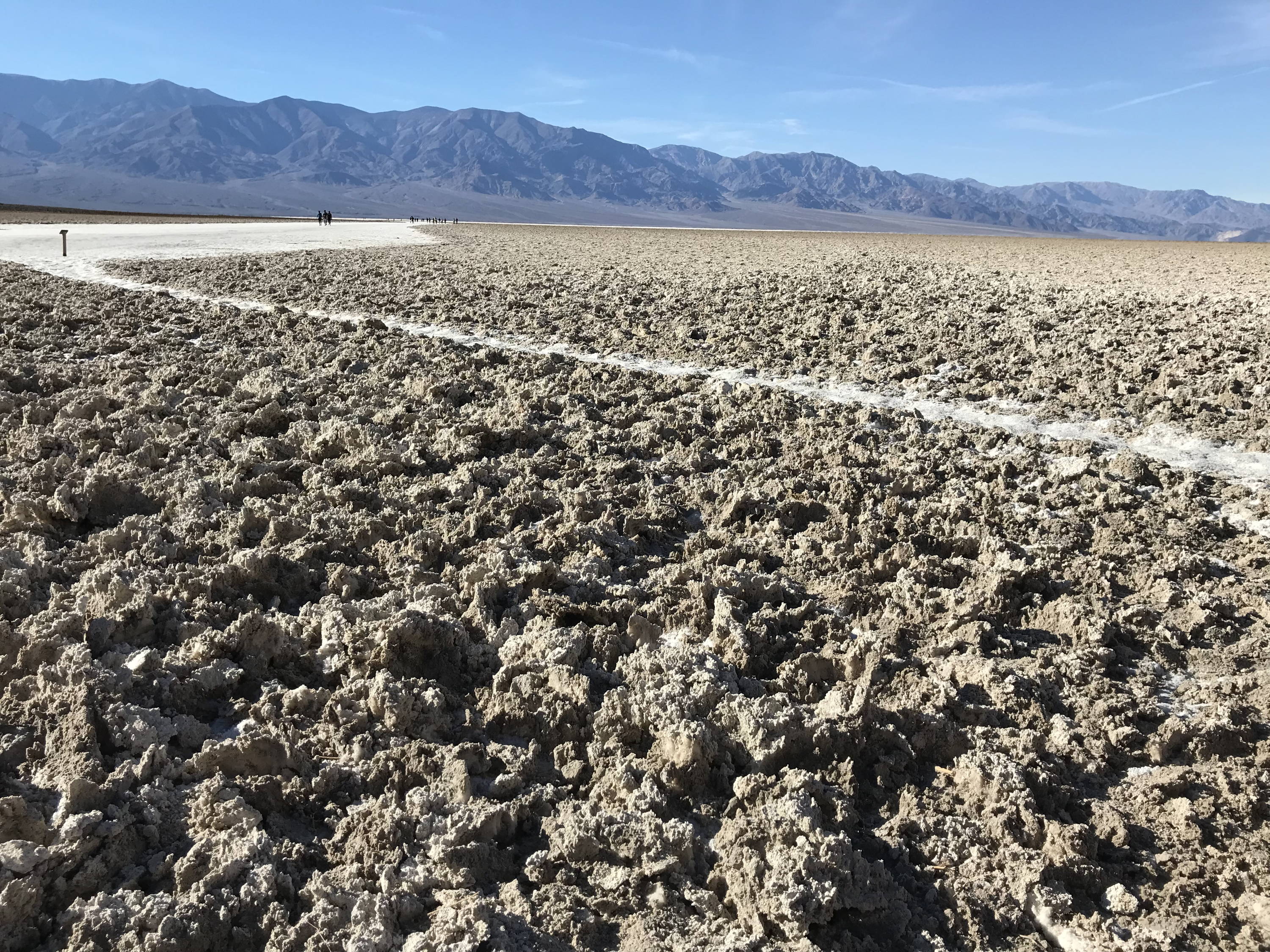 If you can't visit Mars this might be the next best place to go to see what stepping on another planet feels like. Death Valley is outer space on Earth. Sand Dunes, the lowest elevation in North America (Badwater Basin is 282 feet BELOW sea level), mountains over 10,000 feet in elevation, volcano craters, the hard to reach Race Track (4x4's only on an unpaved road for a few hours!) where the rocks are moved by the wind and more await you in this iconic slice of California.
4. Big Bend National Park, Texas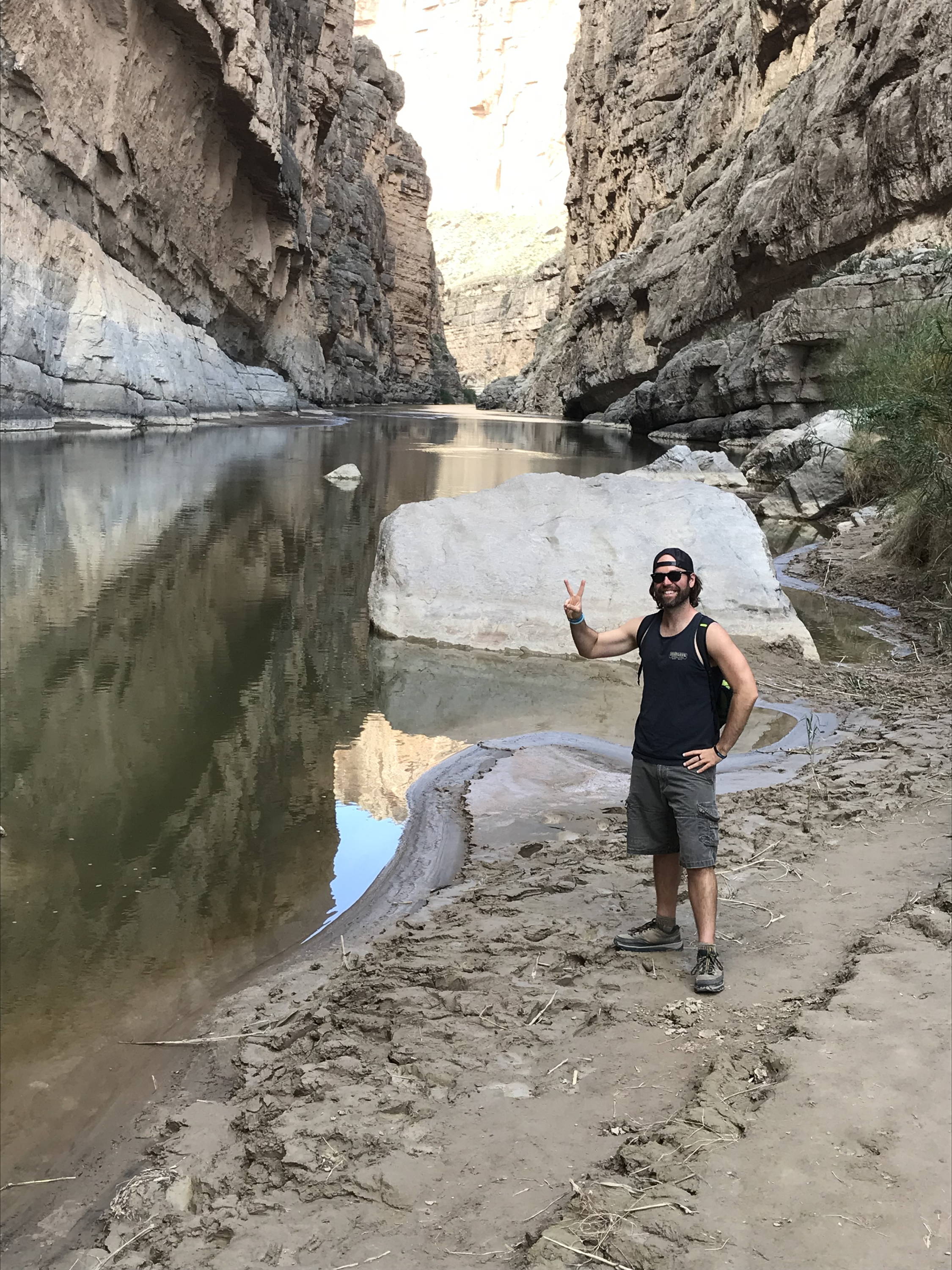 Big Bend is along the Texas and Mexico border and is in close proximity to nothing else. Hiking trails, canyons, wildlife, unbelievable night skies, and dinosaur fossils all await a visit here. And bears...yes bears in Texas and Mexico!
3. Rocky Mountain National Park, Colorado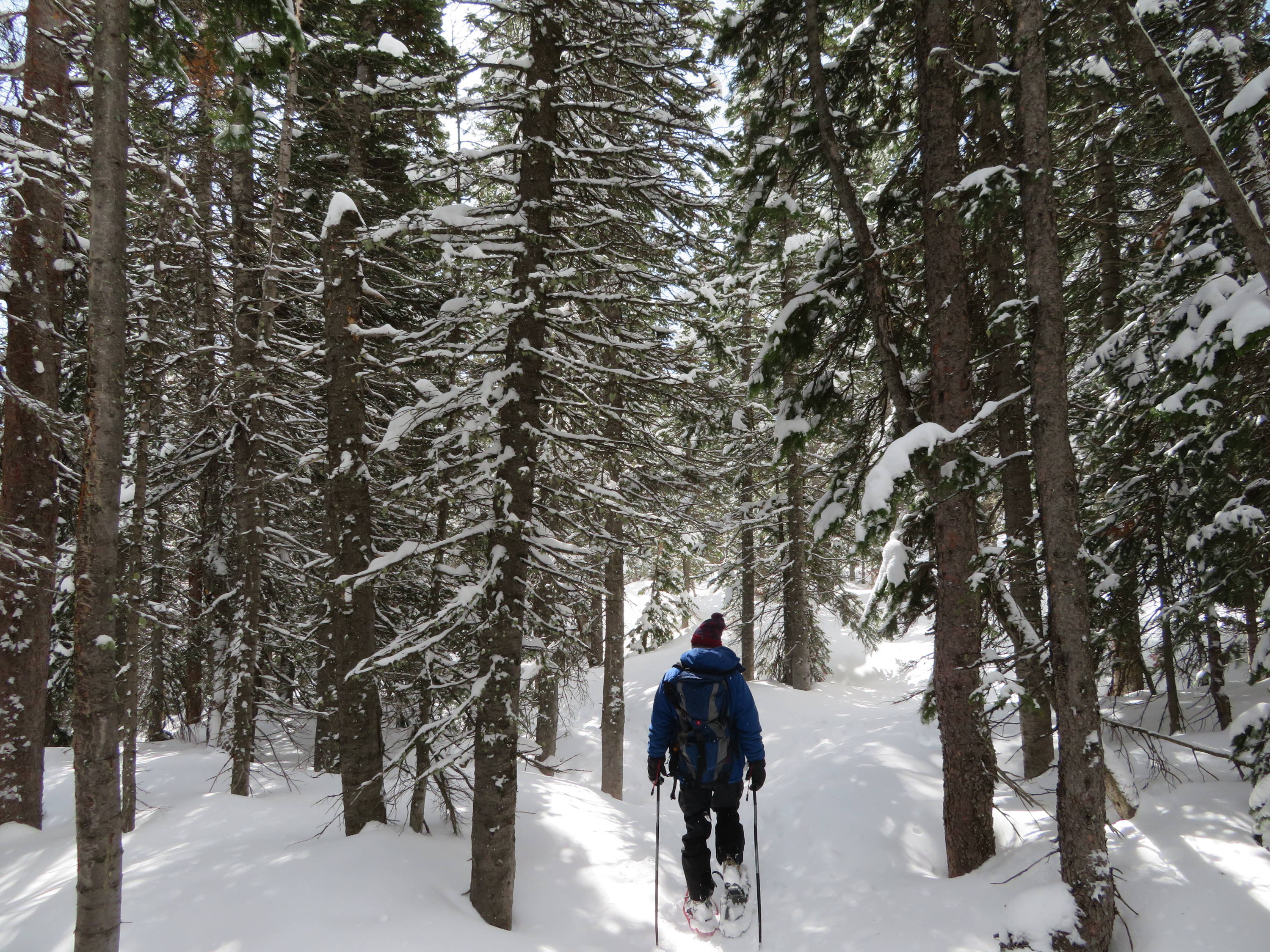 I have been hiking in this park since I was two years old and I know the trails inside and out. It's my "home park" and the one that led me to want to explore all the others. The mountains and iconic trails make up for the HUGE summer crowds. Fall leaves and snowshoe spring hiking are also incredible experiences.
2. Isle Royale National Park, Michigan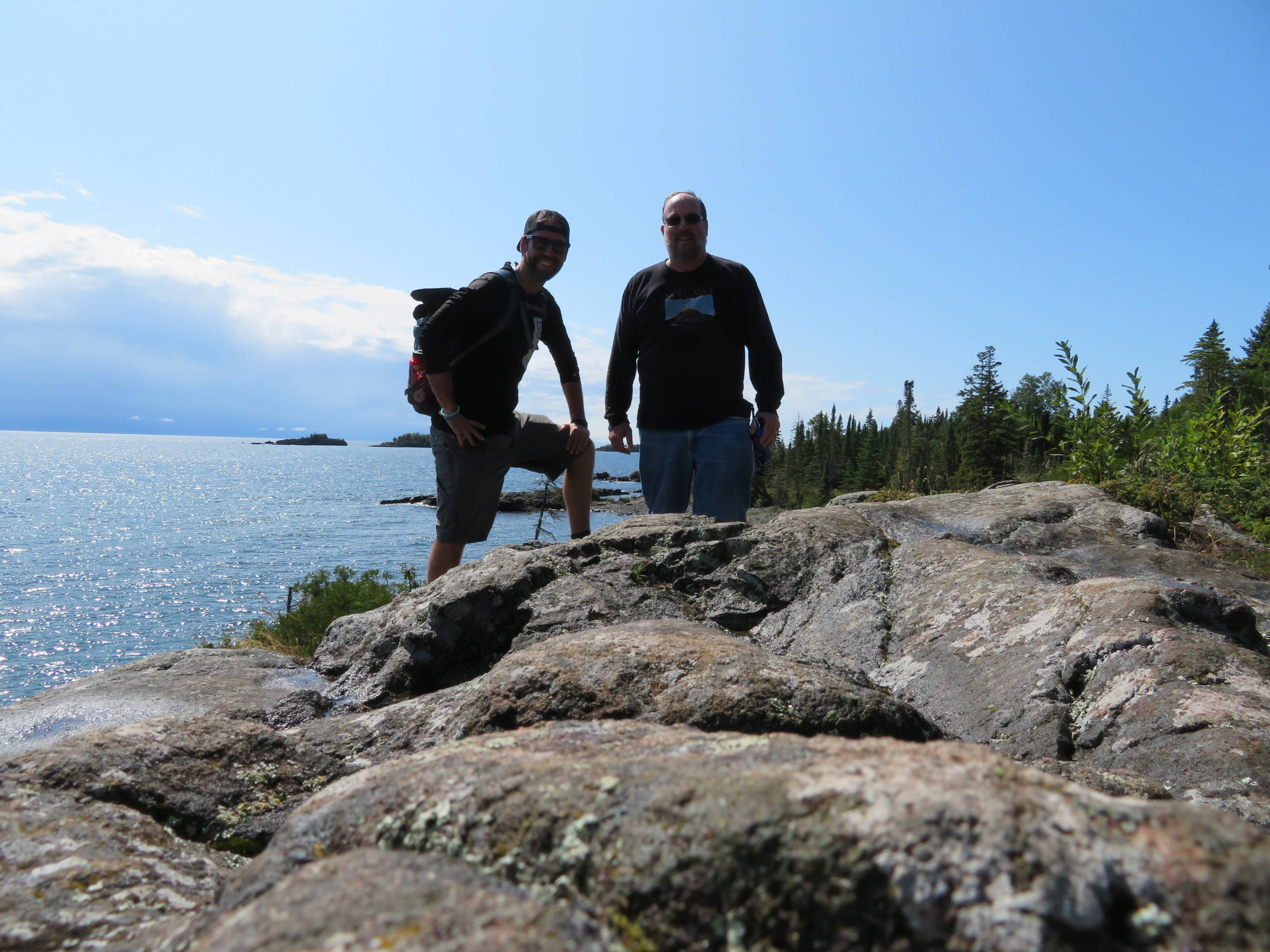 Yes it's located in Michigan but you are actually above Ottawa and Winnipeg on the map and just miles from Ontario Canada. The least visited National Park in the lower 48 offers isolated wilderness that is hard to replicate.  
1. Grand Canyon National Park, Arizona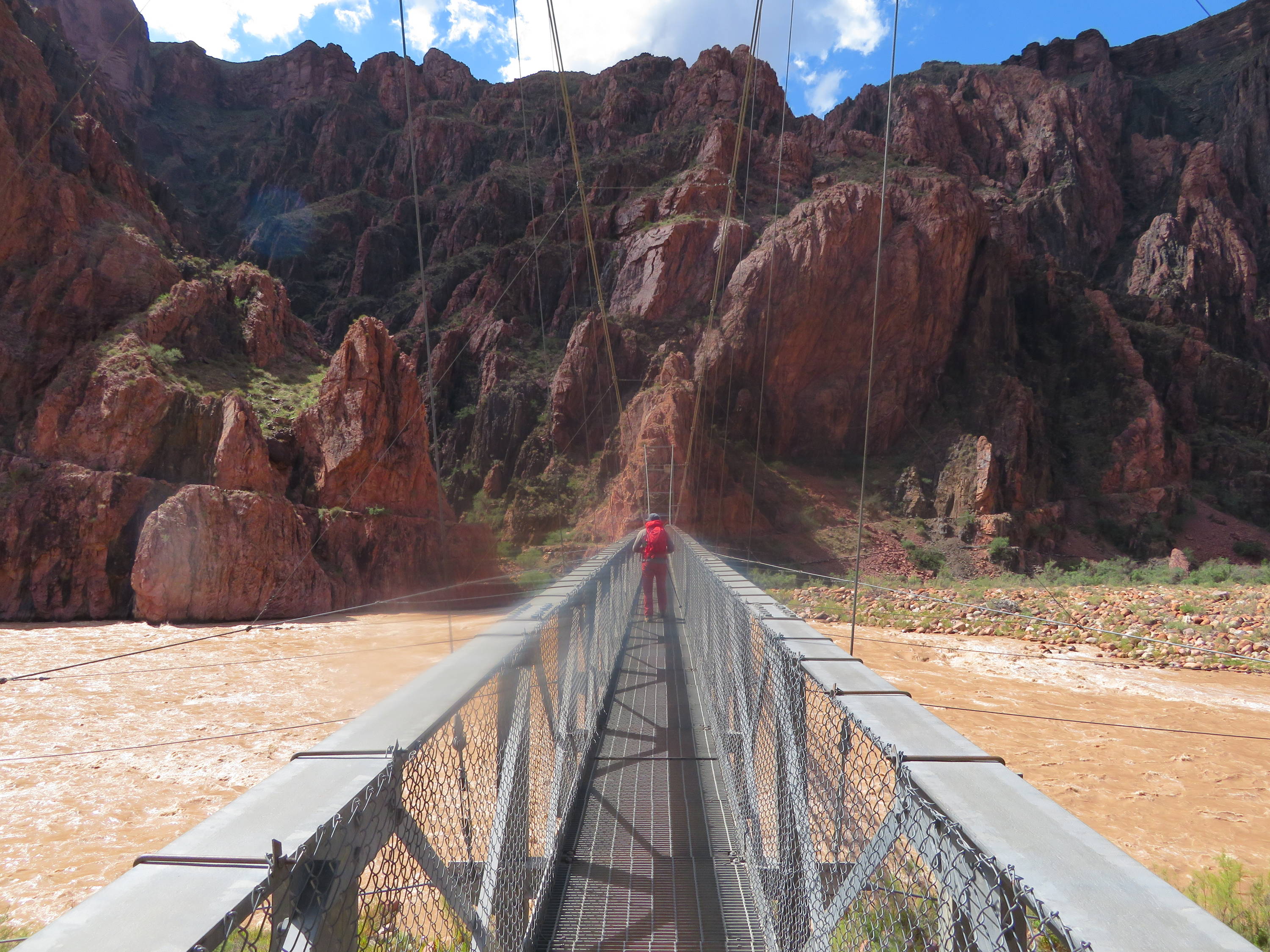 This is my favorite park because of my experiences there. Which I think for most people the more incredible experience they have the more memories they will have from a specific place. At the Grand Canyon I have hiked to the bottom and then spent a week white water rafting and hiking 100 plus miles down the Colorado River with two of my best friends and 15 strangers (now friends!). The Grand Canyon is the only place in nature that took my wife's breath away when she saw it in person and I did the iconic Rim to Rim Hike in one day (that's a marathon with crazy elevation y'all!) These experiences put the Grand Canyon over the top as my number one park.
Maybe the National Parks quest is for you, and maybe it's not. My real point here is to pick something you LOVE (I love the National Parks) and then begin your quest.
Pin your national park adventures!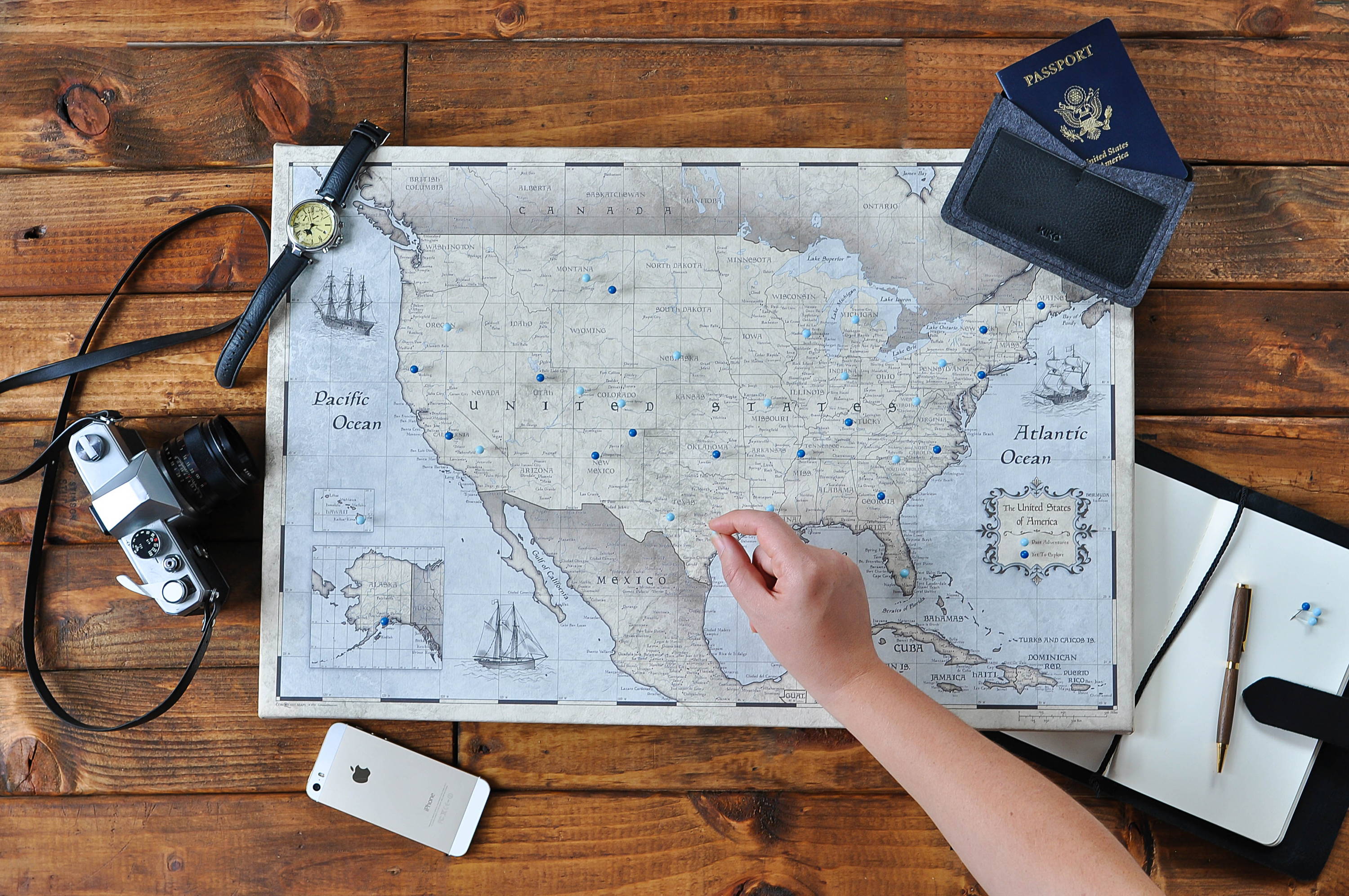 With a world so vast, it can be difficult to narrow in on where you want to go and when. Picking something you are passionate about is a doable way to trim down your options and have the experience of a lifetime while creating and going about your quest. And a USA pin board map helps you to document those travels while inspiring future adventures to come! They come in a variety of sizes and four unique designs.
Now the question is...where's that next pin going?
Mike Rudd is a 3 Time Author, yogi & yoga teacher, outdoor & active events curator, nature junkie, world traveler, hiker, & trail runner. His outdoor adventure community can be found at Hashtag 59 or follow him on Instagram @TheMikeRudd. Spread good vibes.