When I think of Japan and what I thought my trip there was going to include, my mind was filled with several images. Taking off my shoes upon entering a traditional style hotel or restaurant, visiting shrines and temples, eating lots of delicious ramen and raw fish, and of course seeing beautiful kimonos line the streets.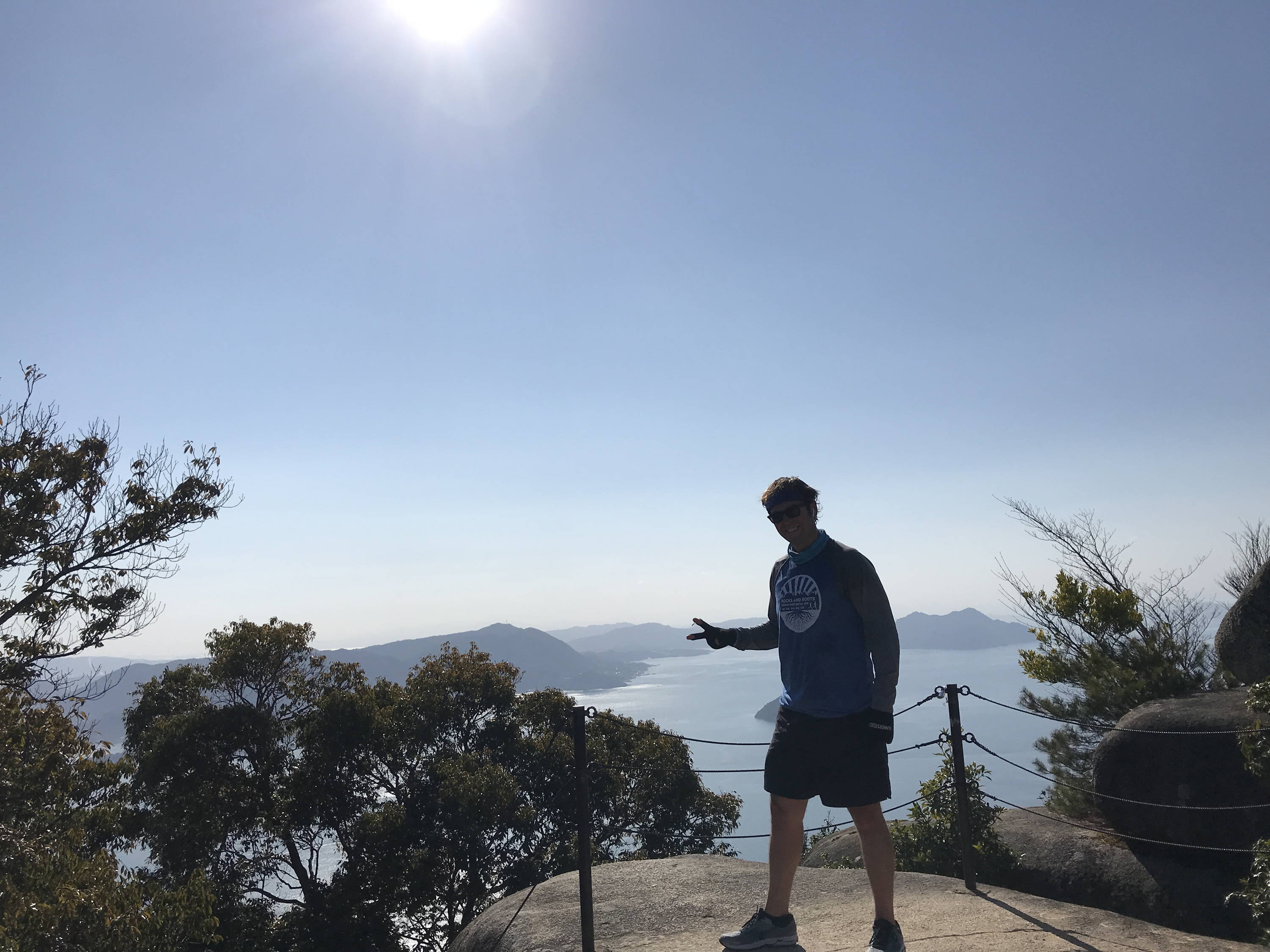 I recently returned from a two week trip to Japan and to start this post off I wanted to share that I have been to 23 countries at the moment and it was my favorite international trip/location I have ever visited. Japan is a beautiful and magnificent place filled with amazing people, culture, and hiking. Yes Japan is even filled with hiking. The images in my head for my trip weren't filled with hiking yet I got to experience some epic trails and outdoor adventures in this country. Since I have only been there once and it was for two weeks this is a very unofficial user's guide to hiking in Japan!
I'd like to share a few of my favorite treks I took and from reading the Nat Geo Traveler's Guide a few other areas you might consider including on a trip to Japan to experience more and different hiking that I wasn't able to visit. I'd like you to walk away from this article feeling two things: 1. I must go to Japan. 2. I will hike while I am in Japan.
Without further ado here are some great hikes to sprinkle in while traversing through this wonderful country.
Daibutsu Hiking Course, Kamakura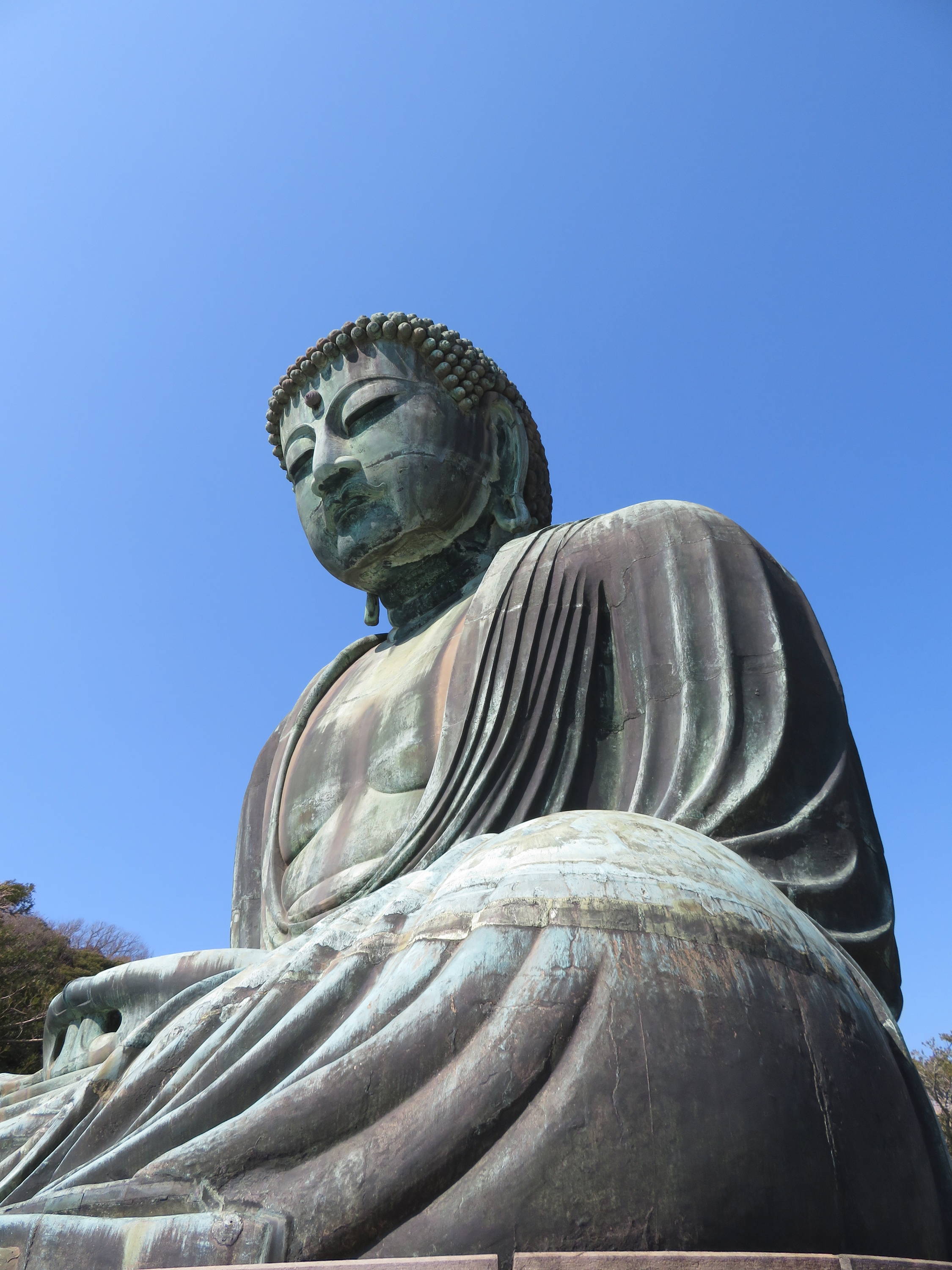 Just a forty-five minute train ride from Tokyo lies the small town of Kamakura. Take the Daibutsu hiking course through the quiet forest and you will weave up and down the rim of the mountains overlooking the town of Kamakura while encountering several Buddhist Temples and Shinto Shrines that will supply you with exploration, opportunities to donate and receive good wishes, the famous Japanese vending machines, and plenty of rest stops.
It's a great full day trip if you are staying in Tokyo to get out of the city but be back at home in your bed by the evening. After hiking all morning you can explore the town and get a tasty lunch at Miyoshi-Udon Noodle & Sake.
Save the best for last on this hike with a stop at the Kamakura Giant Buddha Statue, the 2nd largest Buddha Statue in Japan!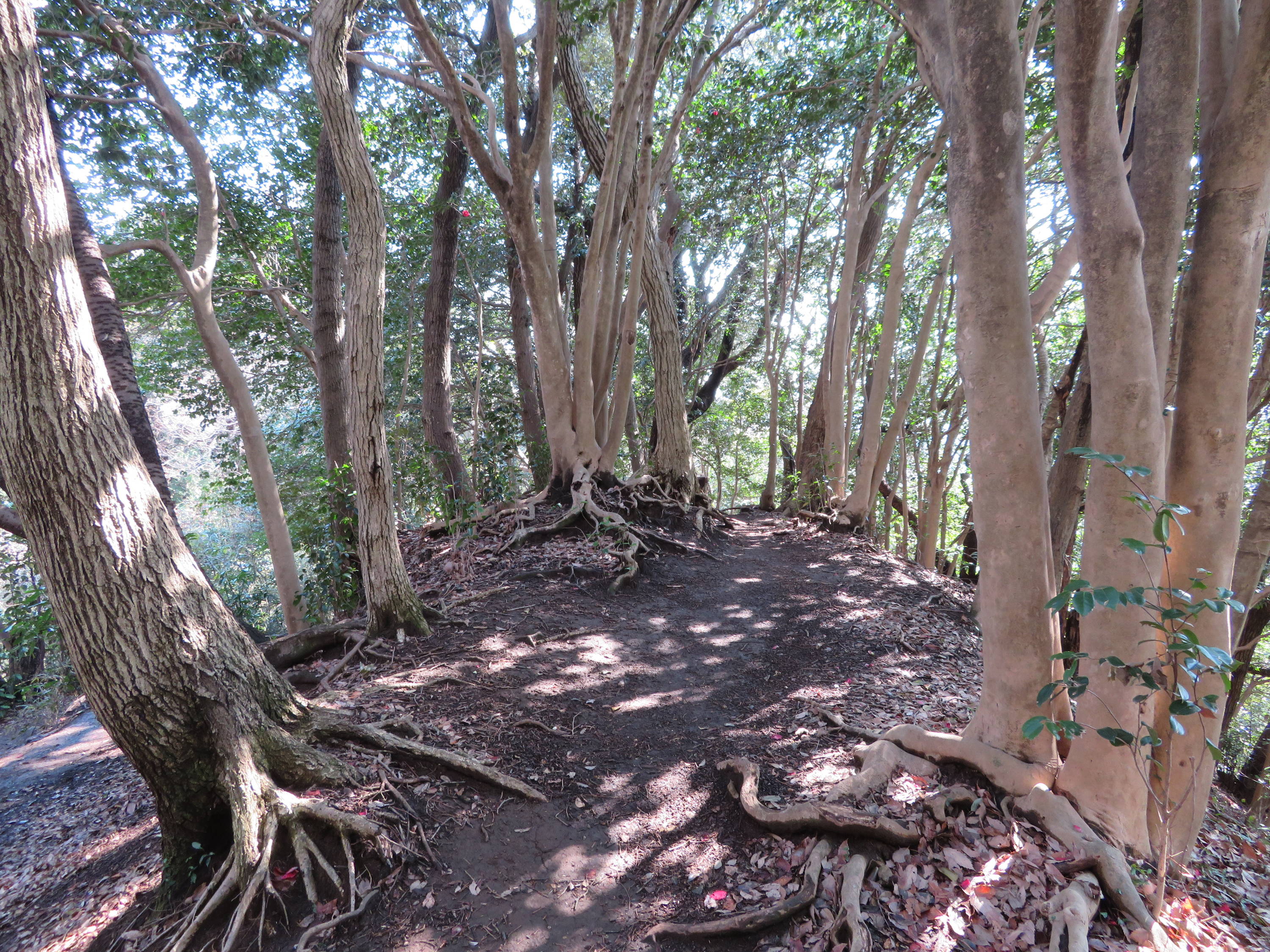 Mount Misen, Miyajima Island

Located on Miyajima Island, which is a 10 minute ferry boat from Hiroshima, is the steeped in tradition Mount Misen. Legend has it that Kobo Daishi arrived at the mountain in the year 806 and lit an eternal flame of fire that has now been burning for over 1,200 years. It was even used as the pilot flame to light the Hiroshima Memorial Peace Park flame (which will burn until every nuclear weapon in the world has been removed.) I am not sure who was in charge of making sure the flame was lit on the journey from the top of Mount Misen, across the sea, and to the peace park. I would have been nervous to say the least!
This mountain is steeped in historical significance and is also rated according to several Japanese tourist blogs as "One of Japan's three greatest views."
I did a long trail run from our hotel, we stayed at Miyajima Seaside Hotel and I highly recommend it, to the base of the trailhead. You have a few options to head up to the summit including a ropeway tram that gets you within a half mile (be aware you will still have to walk about a half mile with a decent incline after the tram drops you off.) I opted for the hike which from the trailhead is only 1.5 miles but you will gain over 1,000 feet in elevation. You are going UP and UP and UP.
The hiking course (course is Japan's word for trail in hiking lingo) is well marked and cuts through the Miyajima Island forest, if you are lucky you will run into some of the sacred deer on the island. They are gentle creatures and highly revered in Japanese culture. Another trail leads from the Daisho-In temple that gets its name from Kobo. I opted for The Momji Dani route due to the fact I could do the whole trail on foot from my hotel.
The workout is top notch, the views at the top are amazing, and the experience of seeing this eternal flame just before the summit makes the hike in and of itself worth it. If you decide to follow my route it was about a ten mile round trip from the hotel to summit and back.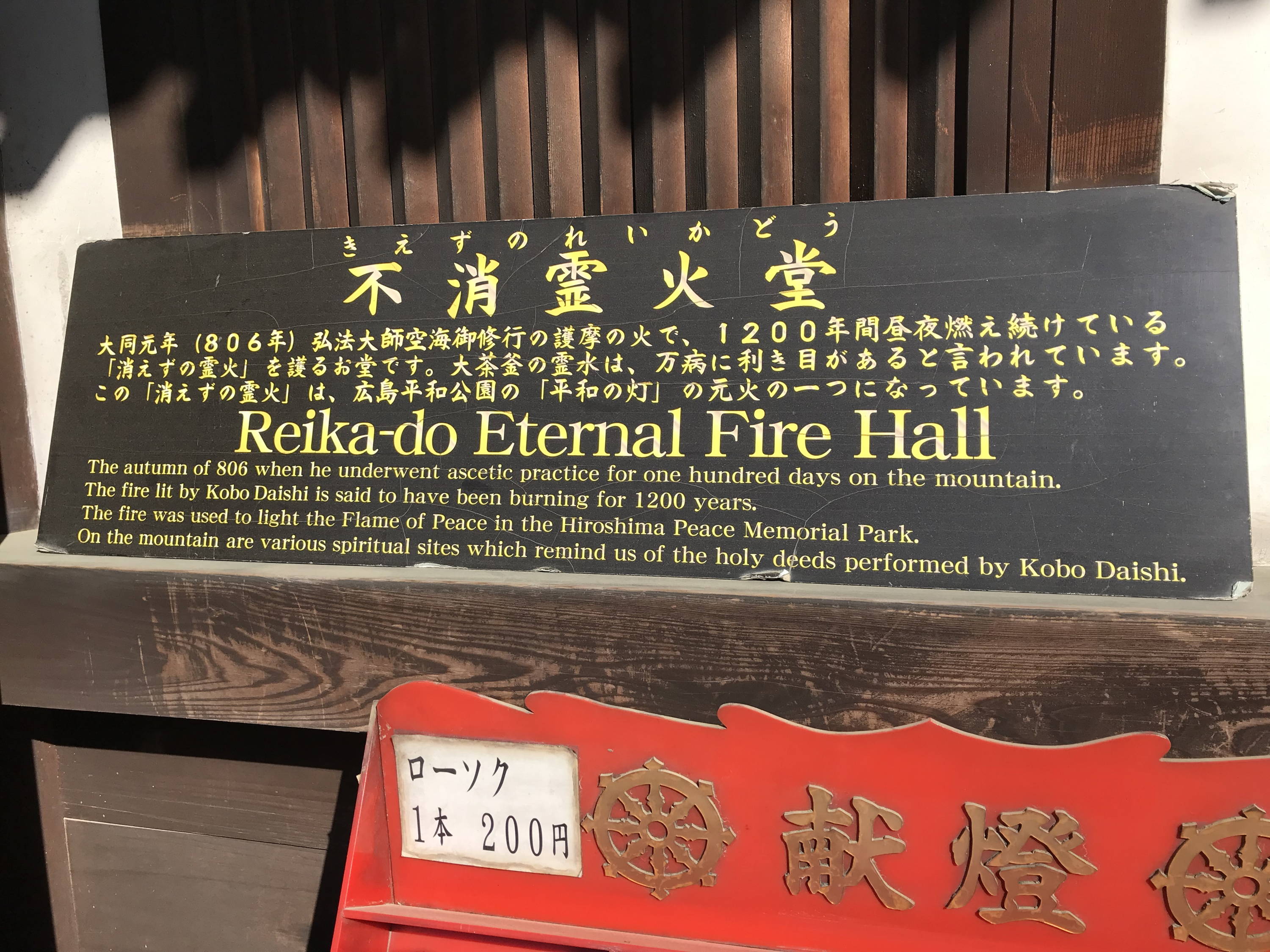 Mount Kurama/Kurama Onsen, Kurama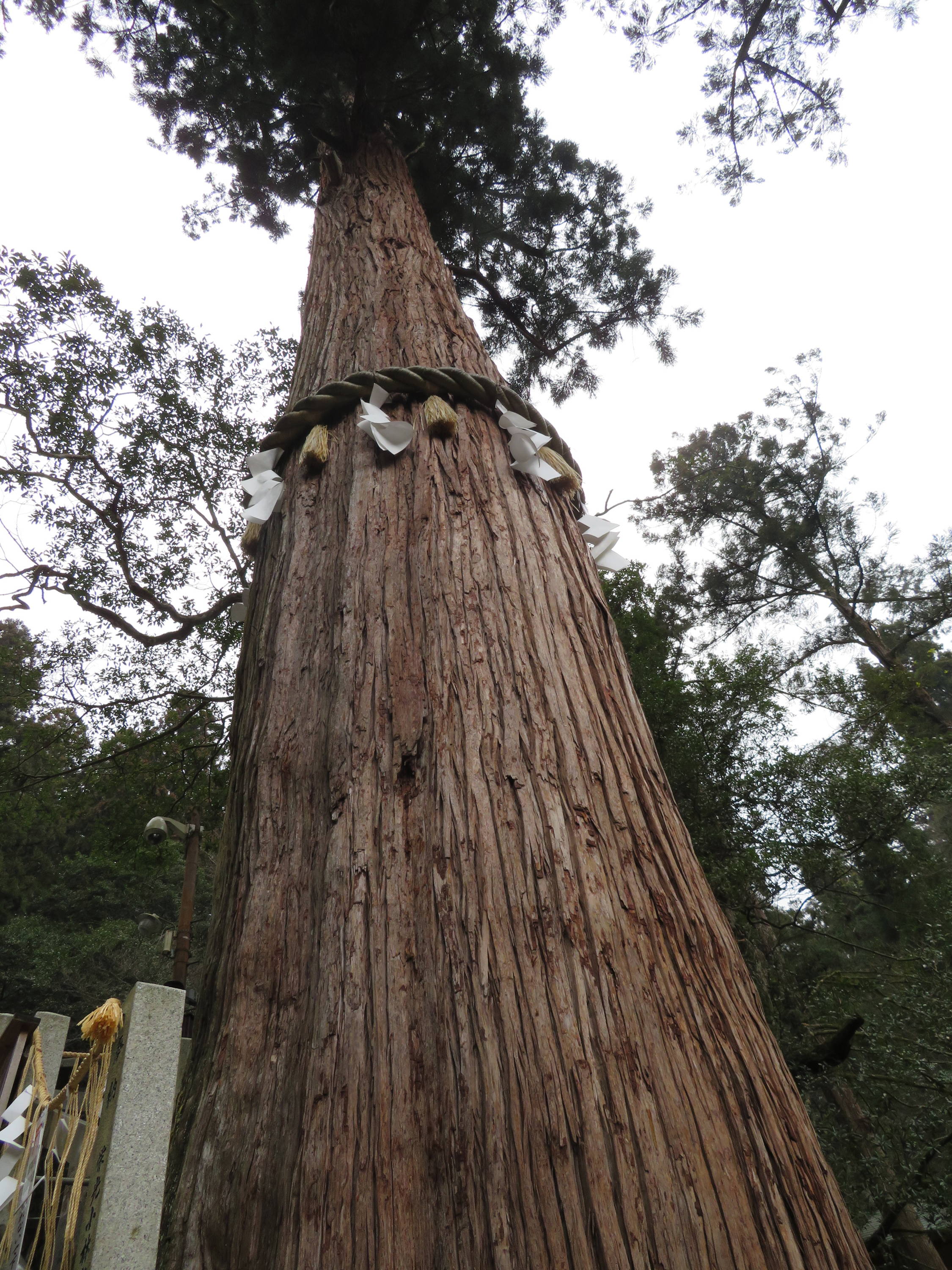 Kurama is the city of Kyoto's version of Kamakura for Tokyo. Just about an hour outside of the city lies this small quaint town that will allow you to climb through a Buddhist Temple and then onward to the top of Mount Kurama. From there the trail weaves you down through a beautiful, and sometimes slippery, forest that exits you along a streaming river.
The Kurama-dera Mountain Temple is a great exploration without the hike but when you throw in a few more miles of exploration in a forest in Japan you have the recipe for a wonderful half day trip that will have you forgetting about the splendid urban beauty of Kyoto.
Afterwards walk up to the Kurama Onsen (Japanese hot bath) for this outdoor hot spring experience. Do your research a bit prior to going in the Japanese onsen. There are lots of rules and if you are not ready to be in the buff with your Japanese friends you will have to pass. I went to two onsen's and loved the experience, though I was much more confident that I was doing it right the 2nd time! Just remember, when in doubt, take a shower and wash off. You will know what I mean if you go.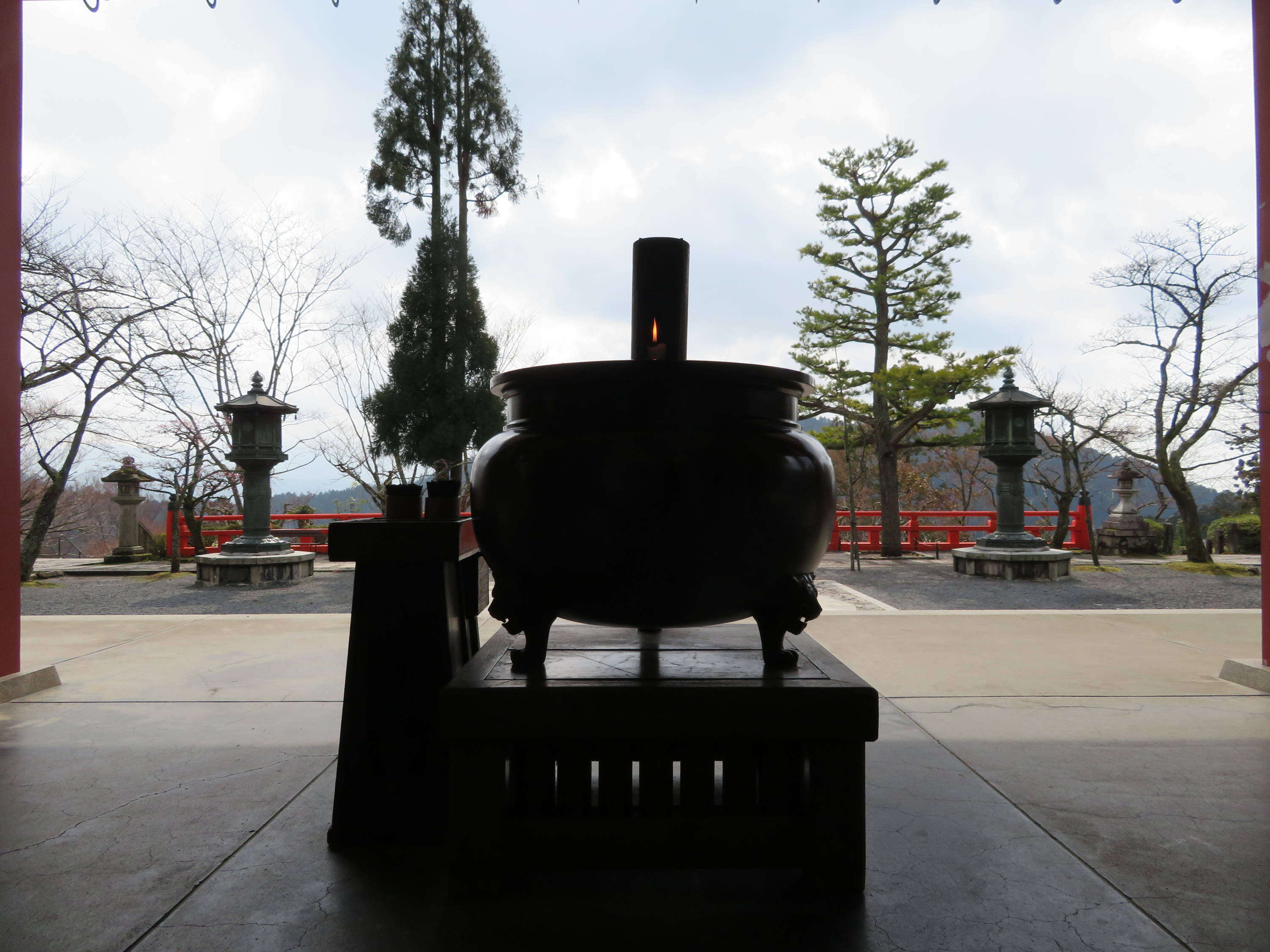 Other Great Hiking Options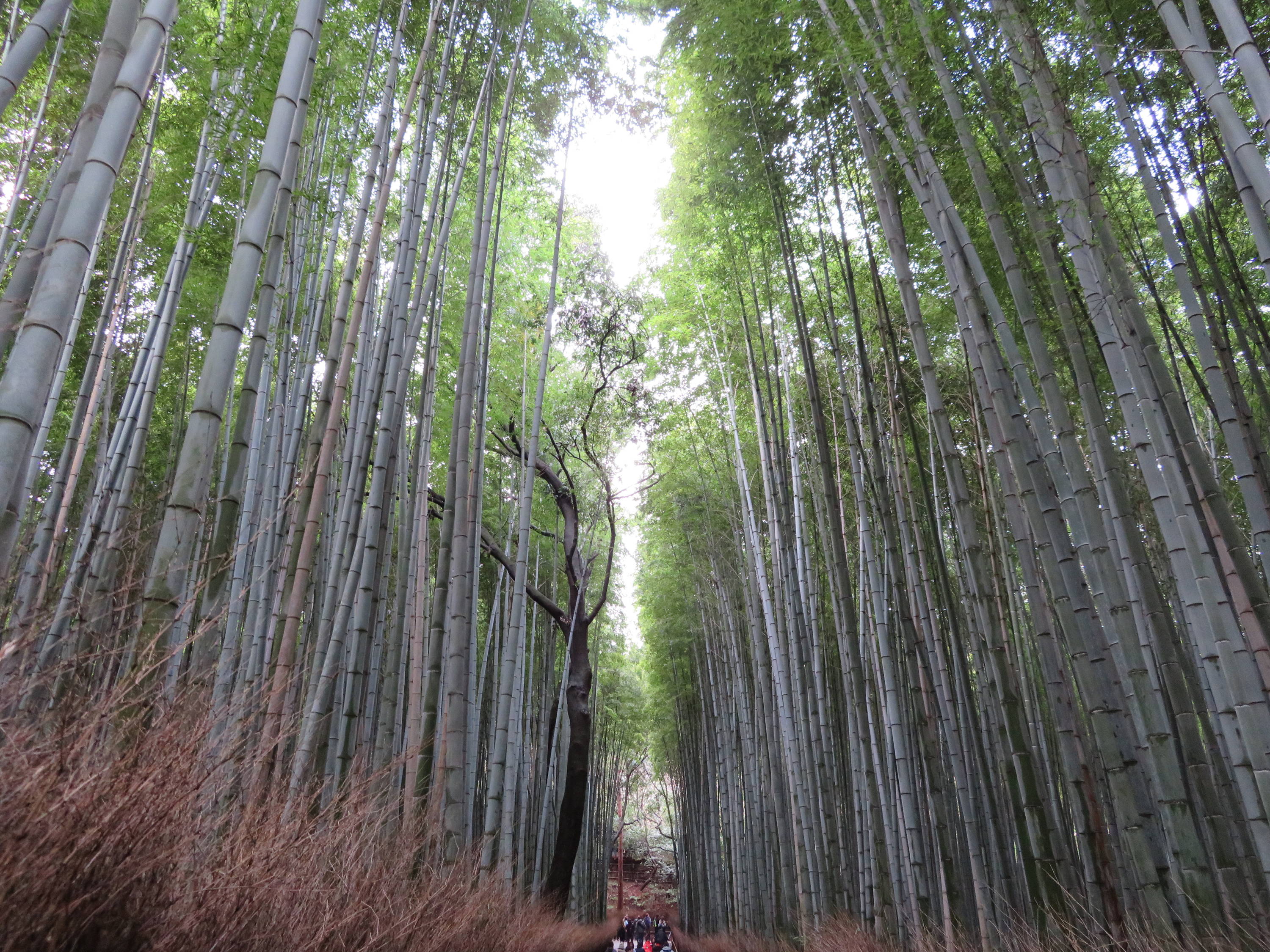 More of a walk but still a great outdoor nature option is the Arashiyama Bamboo Grove in Kyoto. Couple it with a hike up to the Monkey Park Iwatayama and some temples, shrines, and gardens for a great walking day in this outskirt region of Kyoto.

Mount Fuji. If you are visiting in the summer a summit of Mount Fuji is on every single hiker's bucket list I believe. July and August are best for the summit so plan accordingly! It's a crowded hike and there are alternative treks up the mountain that involve more hiking but less people. Check your options and I'll see you at the summit on my next trip to Japan!
Hokkaido and Sapporo region/Northern Japan. Northern Japan is filled with 6 national parks, 3,000 brown bears, and splendid desolation. To give you an idea of the amount of grizzly bears this is 4x the amount on the continental United States! Hokkaido is Japan's version of Alaska and a place any true and experienced backcountry outdoors person would fall in love. Consider time in this area for an extended and rugged experience! Getting to Sapporo is fairly easy and from there you can choose how you want to adventure and where you want to go but know that the opportunities are endless!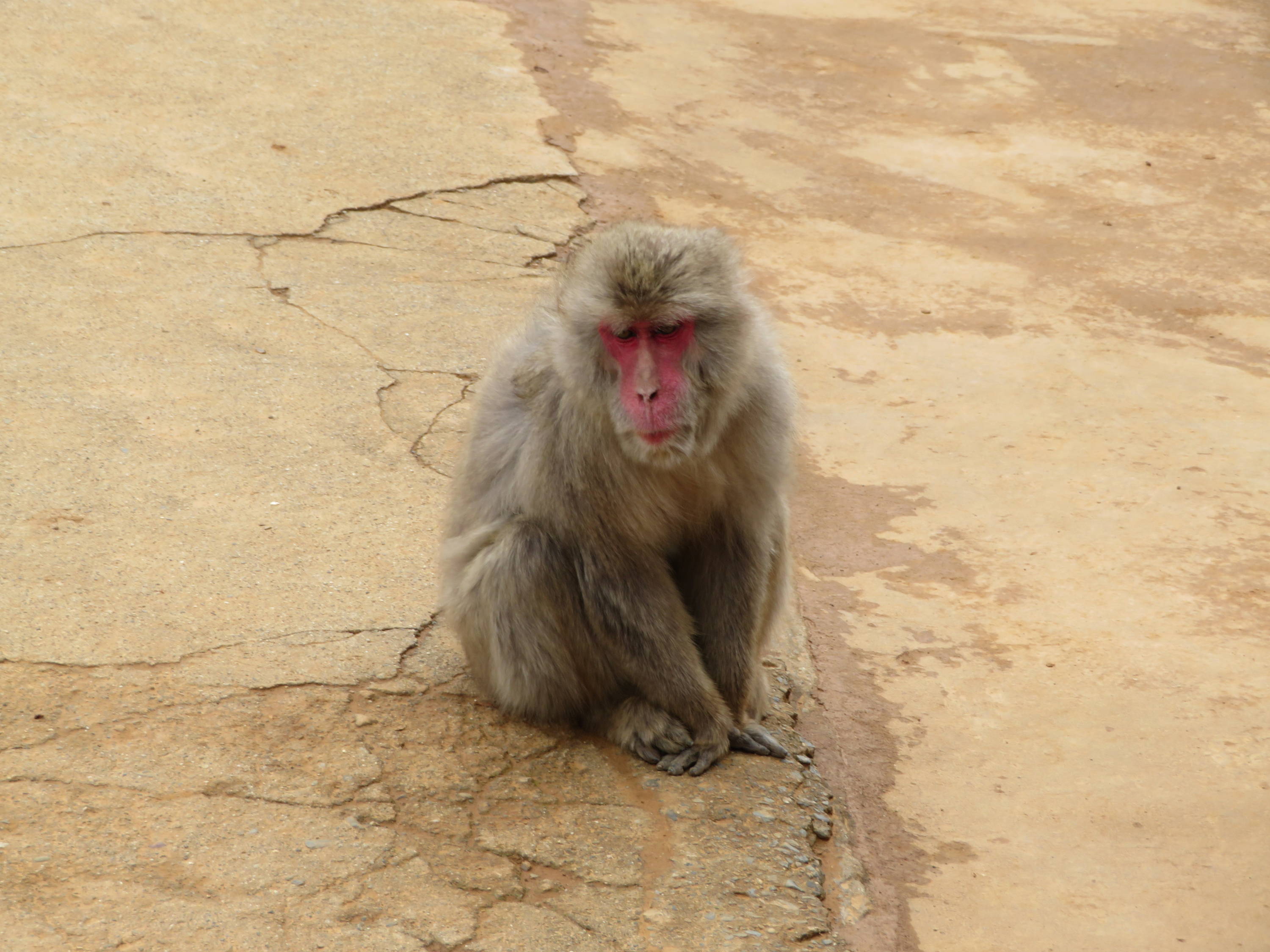 Finding all of this hiking in Japan, a country that was not known to me for its hiking, reminds me that it's all what you choose to make out of it. Adventure is everywhere if we truly seek it out and I did my best to find hiking while traveling in Japan, I hope you find some great hikes wherever you are going next and if you find your way to Japan give one of these a shot!
Thanks for reading and being a part of the Conquest Maps Community. Do you have a pin in Japan on your map yet? Will you after reading this?
---
Mike Rudd is a 3 Time Author, yogi, outdoor and active events curator, marketing strategist, world traveler, speaker, and marketing/outdoors blogger. His marketing energy is located at MarketingFunWithMike and his outdoor adventure work can be found at Hashtag 59. Always spread good vibes.