HAVE QUESTIONS? WE'VE GOT ANSWERS.

Free Shipping
On Orders Over $99
Applies to all orders being shipped to the contiguous United States (lower 48 states).

Secure & Flexible
Payment Options

We accept most popular payment options to make your checkout experience as convenient and secure as possible. Learn more below.

Excellent
Customer Service

Whether by email, chat, or phone, our fantastic customer service team is here to help. Contact Us

Our products are proudly made to last. We guarantee that your order will arrive new and free of manufacturing defects or we'll replace it! In the unlikely event that something just isn't right, we will fix it at no expense to you for up to 30 days from the date of purchase. We want you to be 100% satisfied with your purchase, and will make sure that we fulfill our promise to you of providing top quality products!
Our Policies & Guidelines
(Click a category to expand)
General Info
Economy shipping for orders over $99 is FREE to the contiguous USA!
We also ship to Hawaii and Alaska, although they typically require additional shipping, which is automatically added at checkout.
We use the most cost-effective shipping method and courier available to ship your item. We will provide you with a tracking number when your order ships.
Typical Shipping Times
Standard items (non-personalized) usually ship within 1-2 business days (M-F) out of Columbus, Ohio.
Personalized orders typically take a day or two longer, although the timing is partially dependent on how quickly you approve your proof once you receive it, and if there are any revisions requested. See the Personalization section below for more information.
Please allow extra time if you ordered a personalized map or during the holiday season (November and December).
Typical Arrival Times
Within the US, your order will typically arrive in 2-5 business days after they leave our hands, depending on your distance from us in Columbus, Ohio.
Expedited Options
We offer expedited shipping options for most US locations.
Expedited shipping not necessarily speed up the processing time, but does get the item to you a little faster once we ship it.
If you do not see expedited options when checking out, it means you are located in a zone that already gets 2-day shipping, or that your item ships USPS, for which we do not offer expedited options.

PO & APO Boxes
We can ship many items to PO boxes and APO boxes, though these locations may require additional shipping or have size restrictions that prevent us from shipping there, so please use a physical address whenever possible.
A 48x32" push pin map, for example, cannot be shipped using USPS as it exceeds their dimensional restrictions. Feel free to reach out to us and request FedEx estimates.
If you must ship to a PO/APO box, please make sure to select the USPS shipping option during checkout.
General Info
We currently ship worldwide!
We use the most cost-effective shipping method available to ship your item. We will provide you with a tracking number when your order ships.
If you need your item to ship using a specific courier, please reach out to us in advance of ordering to discuss.
We do not ship to international PO boxes, so please use a physical address.
There are occasionally size restrictions that disallow us to ship certain products to certain countries. If a shipping rate is not displayed when checking out, please reach out to us to discuss options.
Duties & Customs
Please note that our shipping costs do not include any customs charges you may incur. These fees must be paid by you, the customer, and will typically be billed to you by the courier upon the package arriving in the country.
To estimate what customs costs may be, you can use an online calculator such as www.simplyduty.com (we are not associated with this company in any way).
If you are sending as a gift to someone outside the US, the recipient will be billed the customs charges.
Packages will be labeled as Merchandise on customs forms and cannot legally be marked as a Gift.
Typical Shipping Times
Standard items usually ship within 1-2 business days (M-F) out of the US.
Personalized orders typically take a day or two longer, although the timing is partially dependent on how quickly you approve your proof once you receive it, and if there are any revisions requested. See the Personalization section below for more information.
Typical Arrival Times
Orders usually take between 5 and 14 business days to arrive once they are shipped, however international shipments sometimes take longer to arrive due to a variety of factors, including courier transfers, customs delays and weather patterns.
Please be sure to order at least 3 full weeks before you need your order to arrive to be safe. We are not responsible for shipment delays as they are out of our control, but please reach out if you believe your item may be missing and we will do all we can to help.
Returns
If you are not 100% satisfied, or experience a problem with one of our products, please contact us and let us try to fix it! We want you to be happy with your purchase and to ensure we are providing top quality products and top notch service.
If we can't fix a problem or you decide you no longer want your item, we are happy to accept returns of non-personalized items.
Exchanges
We are also happy to help you exchange your our item. To exchange an item, it must be in the same new condition as you received it. Please reach out to us for more details if you would like to exchange your product.
Order Cancellation
Order cancellation is accepted for standard (non-personalized) items as long as they have not been shipped. After an order is shipped, it must be treated as a return or exchange.
Regarding personalized orders, once the proof has been approved, it is immediately printed. Therefore a full refund will not be possible if the order is cancelled before it has been shipped.
Personalized Items
We only accept returns or exchanges of personalized items due to defects in material or manufacturing.
Any changes or special requests made to your personalized map after it has already printed at our facility may incur a reprint fee.
Refunds
You will receive a full refund on non-personalized products as long as there are no holes, scratches, etc. that are a result of your use.
**Passport stamp decals with custom dates are eligible for a partial refund if returned unused.**
Refunds can only be provided to the original purchaser.
Shipping Expenses
For returns and exchanges, the cost of return shipping is your responsibility as the customer, unless the return/exchange is due to a quality issue, in which case we will absolutely cover the cost of shipping.
Timing
Returns and exchanges must be made within 30 days of purchase.
International Orders
Returns and exchanges of international orders are not accepted.
Damages
If your product is damaged during shipping, we will ship a new one to you as soon as possible. Your cooperation may be necessary to work with claims services, so please keep all packaging and the product in the condition in which it was received for photos or inspection, otherwise we may not be able to replace your product.
Lost Items
In the unlikely case of a lost item, we can file an inquiry after approximately 15 days have passed with no new tracking updates. We will not replace a package until it is confirmed as lost by the courier.
Prevention
By default, our packages do not require a signature to be delivered. Once a package shows as "delivered" on the tracking information, we are not responsible for any items that are missing or stolen. We will not refund or replace any items that are confirmed as delivered by the courier.
For added assurance, you may opt to have Signature-Required delivery added to your order for a small additional fee. This option is available in the Cart page before you check out. If you select this upgrade, you are responsible for being available for the delivery of your package. If your package is returned to the sender after multiple delivery attempts, you will need to cover reshipment costs for us to send the item out again.
Timing
Please allow 1-2 additional business days for custom work to be completed. It is up to you to approve your proof as soon as possible, as your map will not be printed until we receive your confirmation. We are not at fault for late shipments if we are waiting for your approval.
If you do not believe you have received your proof within 2 business days, feel free to contact us. We do our best to follow up, but if we cannot reach you by email within 21 days, your order will be canceled and refunded. You can place a new order at your convenience.
Proof Deliverability
Please provide an email address that you check often and whitelist yourfriends@conquestmaps.com so that you don't miss our messages. It is possible that your proof can get stuck in your spam filter, so it's very important that you check there if you haven't heard from us within the above time frame. We may have sent your proof and are simply awaiting your response.
Typos
We are not responsible for any typos you make, although we try to help minimize errors by providing the proof approval process. Once the proof is approved, we can no longer accept cancellations, returns, or exchanges of custom work. Please make sure you check your proof carefully for typos!
More specific help for personalizing your map can be found here.
Processors
Payment can be completed using a variety of convenient options. Currently, we accept:
ShopPay - choose from interest free Installments, or pay now using most major credit/debit cards
PayPal
Amazon Pay
Apple Pay
Google Pay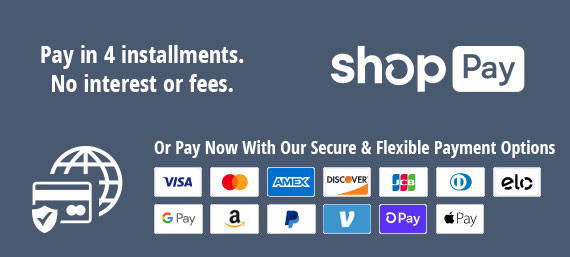 Sales Tax
Tax will be collected for certain states as their laws require. Your tax liability will be automatically calculated at checkout.
A discount cannot be combined with any other offer.
Discounts will only be honored during the dates listed with the promotion. Purchases made before or after the promotion dates are not eligible for the discount.
Taxes and shipping are calculated after the discount has been applied to your order subtotal.
Gift cards cannot be purchased at a discount, though a discount can be used when a gift card is used to make a purchase.
Sales and discounts are only available for orders placed on ConquestMaps.com.