{"id":5421676741,"title":"World Map Poster - Golden Aged","handle":"world-map-poster-golden-aged","description":"\u003cimg src=\"https:\/\/cdn.shopify.com\/s\/files\/1\/1025\/8957\/files\/Under-The-Button-Icons.png?2630240070266581345\"\u003e\n\u003ch3\u003eSay hello to our Golden Aged World Travel Map!\u003c\/h3\u003e\n\u003cp\u003eInspired by old pirate maps, antique aged parchment, and adventures! This map provides current information while still capturing the allure of a world from another time. This could be very fitting in your library, bar, cigar room, or just your living room. It boasts a lot of character that's going to be a true conversation starter!\u003cbr\u003e\u003cbr\u003eYour map will arrive ready for you to pin to a wall, frame, decoupage, mount to foam board, or whatever other ideas you have! These are printed at standard poster sizes, so you should be able to find frames easily online, or at your local hobby\/art\/frame store.\u003c\/p\u003e\n\u003cp\u003ePrinted on quality poster paper, individually rolled into a poly sleeve, and shipped in a protective shipping tube.\u003cbr\u003e\u003cbr\u003e\u003c\/p\u003e\n","published_at":"2016-04-06T19:52:00-04:00","created_at":"2016-04-05T07:26:41-04:00","vendor":"CM Poster","type":"Map Poster","tags":["Golden Aged","Maps","Posters","Region_World","Style_Golden Aged","Type_Poster","World"],"price":2400,"price_min":2400,"price_max":7500,"available":true,"price_varies":true,"compare_at_price":null,"compare_at_price_min":0,"compare_at_price_max":0,"compare_at_price_varies":false,"variants":[{"id":16983460805,"title":"24\" x 16\" \/ Standard","option1":"24\" x 16\"","option2":"Standard","option3":null,"sku":"GAWD2416PS","requires_shipping":true,"taxable":true,"featured_image":{"id":19683019088,"product_id":5421676741,"position":1,"created_at":"2017-03-16T15:58:07-04:00","updated_at":"2017-03-16T15:58:15-04:00","alt":null,"width":1324,"height":1323,"src":"https:\/\/cdn.shopify.com\/s\/files\/1\/1025\/8957\/products\/Golden-Aged-World-Map-Poster-Thumb.jpg?v=1489694295","variant_ids":[16983460805,16983460933,27160765904,19491395862631,19491395895399,19491395928167]},"available":true,"name":"World Map Poster - Golden Aged - 24\" x 16\" \/ Standard","public_title":"24\" x 16\" \/ Standard","options":["24\" x 16\"","Standard"],"price":2400,"weight":198,"compare_at_price":null,"inventory_quantity":997,"inventory_management":"shopify","inventory_policy":"deny","barcode":null},{"id":19491395862631,"title":"24\" x 16\" \/ Personalized (+$20)","option1":"24\" x 16\"","option2":"Personalized (+$20)","option3":null,"sku":"GAWD2416PP","requires_shipping":true,"taxable":true,"featured_image":{"id":19683019088,"product_id":5421676741,"position":1,"created_at":"2017-03-16T15:58:07-04:00","updated_at":"2017-03-16T15:58:15-04:00","alt":null,"width":1324,"height":1323,"src":"https:\/\/cdn.shopify.com\/s\/files\/1\/1025\/8957\/products\/Golden-Aged-World-Map-Poster-Thumb.jpg?v=1489694295","variant_ids":[16983460805,16983460933,27160765904,19491395862631,19491395895399,19491395928167]},"available":true,"name":"World Map Poster - Golden Aged - 24\" x 16\" \/ Personalized (+$20)","public_title":"24\" x 16\" \/ Personalized (+$20)","options":["24\" x 16\"","Personalized (+$20)"],"price":4400,"weight":198,"compare_at_price":null,"inventory_quantity":6,"inventory_management":null,"inventory_policy":"deny","barcode":null},{"id":16983460933,"title":"36\" x 24\" \/ Standard","option1":"36\" x 24\"","option2":"Standard","option3":null,"sku":"GAWD3624PS","requires_shipping":true,"taxable":true,"featured_image":{"id":19683019088,"product_id":5421676741,"position":1,"created_at":"2017-03-16T15:58:07-04:00","updated_at":"2017-03-16T15:58:15-04:00","alt":null,"width":1324,"height":1323,"src":"https:\/\/cdn.shopify.com\/s\/files\/1\/1025\/8957\/products\/Golden-Aged-World-Map-Poster-Thumb.jpg?v=1489694295","variant_ids":[16983460805,16983460933,27160765904,19491395862631,19491395895399,19491395928167]},"available":true,"name":"World Map Poster - Golden Aged - 36\" x 24\" \/ Standard","public_title":"36\" x 24\" \/ Standard","options":["36\" x 24\"","Standard"],"price":3600,"weight":340,"compare_at_price":null,"inventory_quantity":994,"inventory_management":"shopify","inventory_policy":"deny","barcode":null},{"id":19491395895399,"title":"36\" x 24\" \/ Personalized (+$20)","option1":"36\" x 24\"","option2":"Personalized (+$20)","option3":null,"sku":"GAWD3624PP","requires_shipping":true,"taxable":true,"featured_image":{"id":19683019088,"product_id":5421676741,"position":1,"created_at":"2017-03-16T15:58:07-04:00","updated_at":"2017-03-16T15:58:15-04:00","alt":null,"width":1324,"height":1323,"src":"https:\/\/cdn.shopify.com\/s\/files\/1\/1025\/8957\/products\/Golden-Aged-World-Map-Poster-Thumb.jpg?v=1489694295","variant_ids":[16983460805,16983460933,27160765904,19491395862631,19491395895399,19491395928167]},"available":true,"name":"World Map Poster - Golden Aged - 36\" x 24\" \/ Personalized (+$20)","public_title":"36\" x 24\" \/ Personalized (+$20)","options":["36\" x 24\"","Personalized (+$20)"],"price":5600,"weight":340,"compare_at_price":null,"inventory_quantity":-4,"inventory_management":null,"inventory_policy":"deny","barcode":null},{"id":27160765904,"title":"48\" x 32\" \/ Standard","option1":"48\" x 32\"","option2":"Standard","option3":null,"sku":"GAWD4832PS","requires_shipping":true,"taxable":true,"featured_image":{"id":19683019088,"product_id":5421676741,"position":1,"created_at":"2017-03-16T15:58:07-04:00","updated_at":"2017-03-16T15:58:15-04:00","alt":null,"width":1324,"height":1323,"src":"https:\/\/cdn.shopify.com\/s\/files\/1\/1025\/8957\/products\/Golden-Aged-World-Map-Poster-Thumb.jpg?v=1489694295","variant_ids":[16983460805,16983460933,27160765904,19491395862631,19491395895399,19491395928167]},"available":true,"name":"World Map Poster - Golden Aged - 48\" x 32\" \/ Standard","public_title":"48\" x 32\" \/ Standard","options":["48\" x 32\"","Standard"],"price":5500,"weight":454,"compare_at_price":null,"inventory_quantity":998,"inventory_management":"shopify","inventory_policy":"deny","barcode":null},{"id":19491395928167,"title":"48\" x 32\" \/ Personalized (+$20)","option1":"48\" x 32\"","option2":"Personalized (+$20)","option3":null,"sku":"GAWD4832PP","requires_shipping":true,"taxable":true,"featured_image":{"id":19683019088,"product_id":5421676741,"position":1,"created_at":"2017-03-16T15:58:07-04:00","updated_at":"2017-03-16T15:58:15-04:00","alt":null,"width":1324,"height":1323,"src":"https:\/\/cdn.shopify.com\/s\/files\/1\/1025\/8957\/products\/Golden-Aged-World-Map-Poster-Thumb.jpg?v=1489694295","variant_ids":[16983460805,16983460933,27160765904,19491395862631,19491395895399,19491395928167]},"available":true,"name":"World Map Poster - Golden Aged - 48\" x 32\" \/ Personalized (+$20)","public_title":"48\" x 32\" \/ Personalized (+$20)","options":["48\" x 32\"","Personalized (+$20)"],"price":7500,"weight":454,"compare_at_price":null,"inventory_quantity":998,"inventory_management":"shopify","inventory_policy":"deny","barcode":null}],"images":["\/\/cdn.shopify.com\/s\/files\/1\/1025\/8957\/products\/Golden-Aged-World-Map-Poster-Thumb.jpg?v=1489694295","\/\/cdn.shopify.com\/s\/files\/1\/1025\/8957\/products\/Golden-Aged-World-Map-Poster-24x16.jpg?v=1489694295","\/\/cdn.shopify.com\/s\/files\/1\/1025\/8957\/products\/Golden-Aged-World-Map-Poster-36x24.jpg?v=1489694295","\/\/cdn.shopify.com\/s\/files\/1\/1025\/8957\/products\/Golden-Aged-World-Map-Poster-48x32.jpg?v=1489694295","\/\/cdn.shopify.com\/s\/files\/1\/1025\/8957\/products\/GA-Rolled-in-Tube_37dea518-c23a-4950-9bb7-71685d4f9330.jpg?v=1546868911"],"featured_image":"\/\/cdn.shopify.com\/s\/files\/1\/1025\/8957\/products\/Golden-Aged-World-Map-Poster-Thumb.jpg?v=1489694295","options":["Size","Legend"],"content":"\u003cimg src=\"https:\/\/cdn.shopify.com\/s\/files\/1\/1025\/8957\/files\/Under-The-Button-Icons.png?2630240070266581345\"\u003e\n\u003ch3\u003eSay hello to our Golden Aged World Travel Map!\u003c\/h3\u003e\n\u003cp\u003eInspired by old pirate maps, antique aged parchment, and adventures! This map provides current information while still capturing the allure of a world from another time. This could be very fitting in your library, bar, cigar room, or just your living room. It boasts a lot of character that's going to be a true conversation starter!\u003cbr\u003e\u003cbr\u003eYour map will arrive ready for you to pin to a wall, frame, decoupage, mount to foam board, or whatever other ideas you have! These are printed at standard poster sizes, so you should be able to find frames easily online, or at your local hobby\/art\/frame store.\u003c\/p\u003e\n\u003cp\u003ePrinted on quality poster paper, individually rolled into a poly sleeve, and shipped in a protective shipping tube.\u003cbr\u003e\u003cbr\u003e\u003c\/p\u003e\n"}
World Map Poster - Golden Aged
World Map Poster - Golden Aged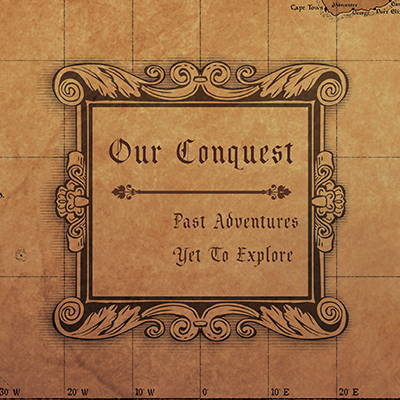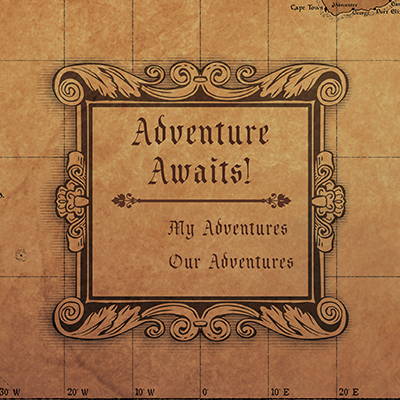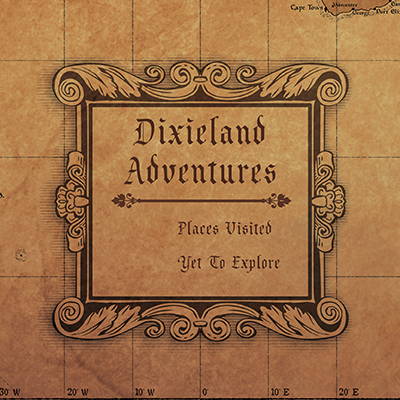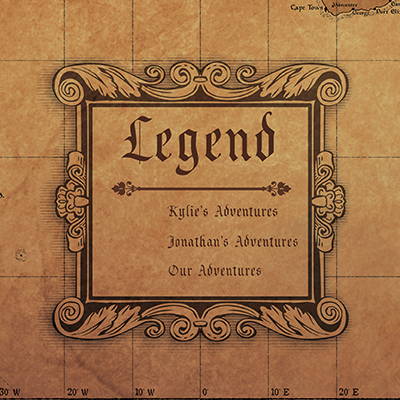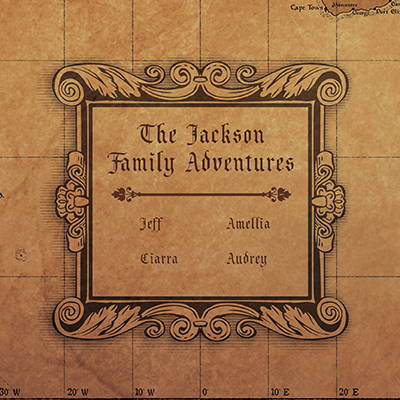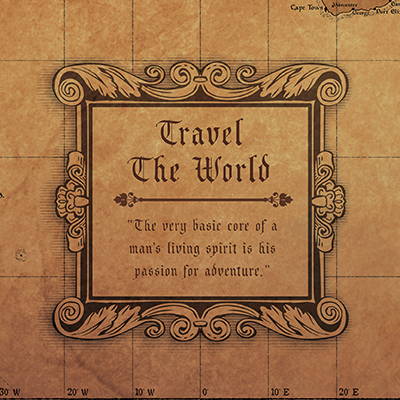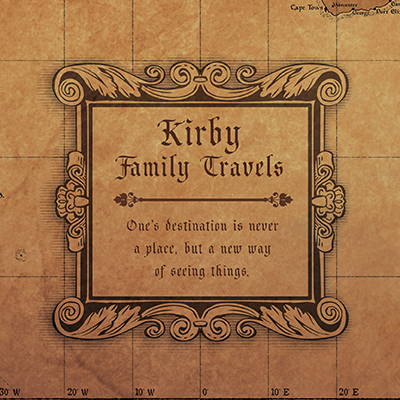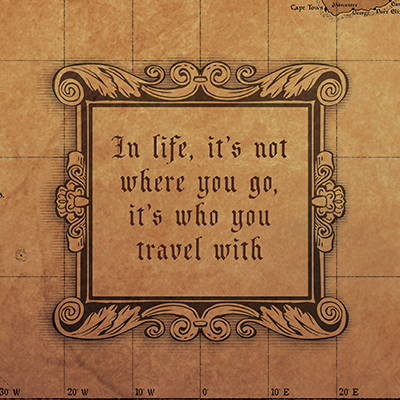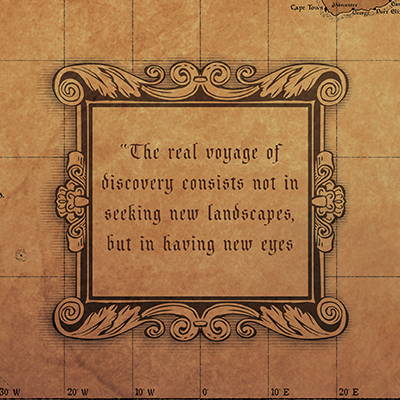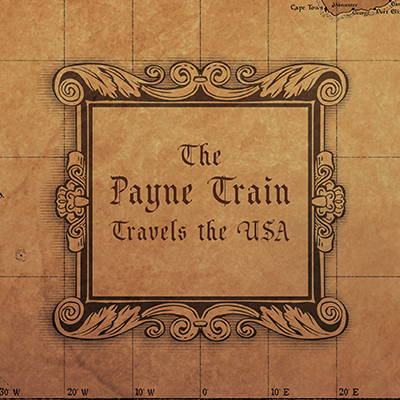 Standard Legend Reads
Heading: "The World" or "The United States of America"

Personalized Text Format
Please include your text in the "Personalized Text (ONLY if selected below)"
box with the following format to avoid ambiguity:
Heading: "Heading Text"
Line 1: "Line One Text"
Line 2: "Line Two Text"
For example
Heading: "Our Conquest"
Line 1: "Past Adventures"
Line 2: "Yet to Explore"
Or
"Not all who wander are lost."
Have questions? Need Ideas?
See our Personalization Guidelines for important information about buying
a personalized map.
100%
of reviewers would recommend this product to a friend
World Map Poster - Golden Aged Style
Compramos este mapa para hacer el seating plan para nuestra boda, pero es tan bonito que al final usamos otro ms barato y este nos lo quedamos para poner en el despacho. Precioso y muy buena calidad!
Loading...
World Map Poster - Golden Aged Style
Great product and great customer service. Thanks!
Loading...