As a traveler, are you more of a spontaneous, go with the flow type or a planner down to the exact minute? Show up and see what happens? Something in between? No matter your personality, a rough itinerary for your trip is a must to keep you organized and on track.
Travel planning can be a super overwhelming process. But once you choose a destination, creating an itinerary gives a trip structure while maximizing the amount you'll be able to see and do. It also conveniently stores all of the information you may ever need while on your trip in the same place. With our guide, you can plan an entire trip out in an organized manner while leaving wiggle room for spontaneity of course!
Create a Pinterest vision board with photos and blog posts about your desired destination. This could be pins of city itineraries, where to stay, where to eat, budgeting, top must dos in your destination, and more.
While reading travel blogs or surfing booking sites, use the Pinterest browser button to create a pin for it on your board and add it to your itinerary. This way, you can keep your relevant trip information and your pictures, restaurant recommendations, and activity suggestions in one place.
You can ask for advice and recommendations on your target destination in the Facebook community For The Love of Travel. It is also helpful to explore destination hashtags and geotags on instagram related to your destinations to find the most picture-worthy spots and hidden gems.
It's important to decide how much money you have and are willing to spend on this trip. That depends a lot on both your destination and your travel style. Are you more of a luxury level traveler or prefer budget-friendly options?
When visiting Europe, you could visit a Western city such as Paris and spend 2-3x as much as visiting an Eastern city such as Prague. You could spend a lot of money on 4 star restaurants and five star hotels or stick with local favorites and Airbnb or hostels.
Once you set a budget, you can track all of your spending categories around this and make estimates on expenses for each. Then adjust accordingly. This includes airfare, transportation, accomodations, entertainment and more.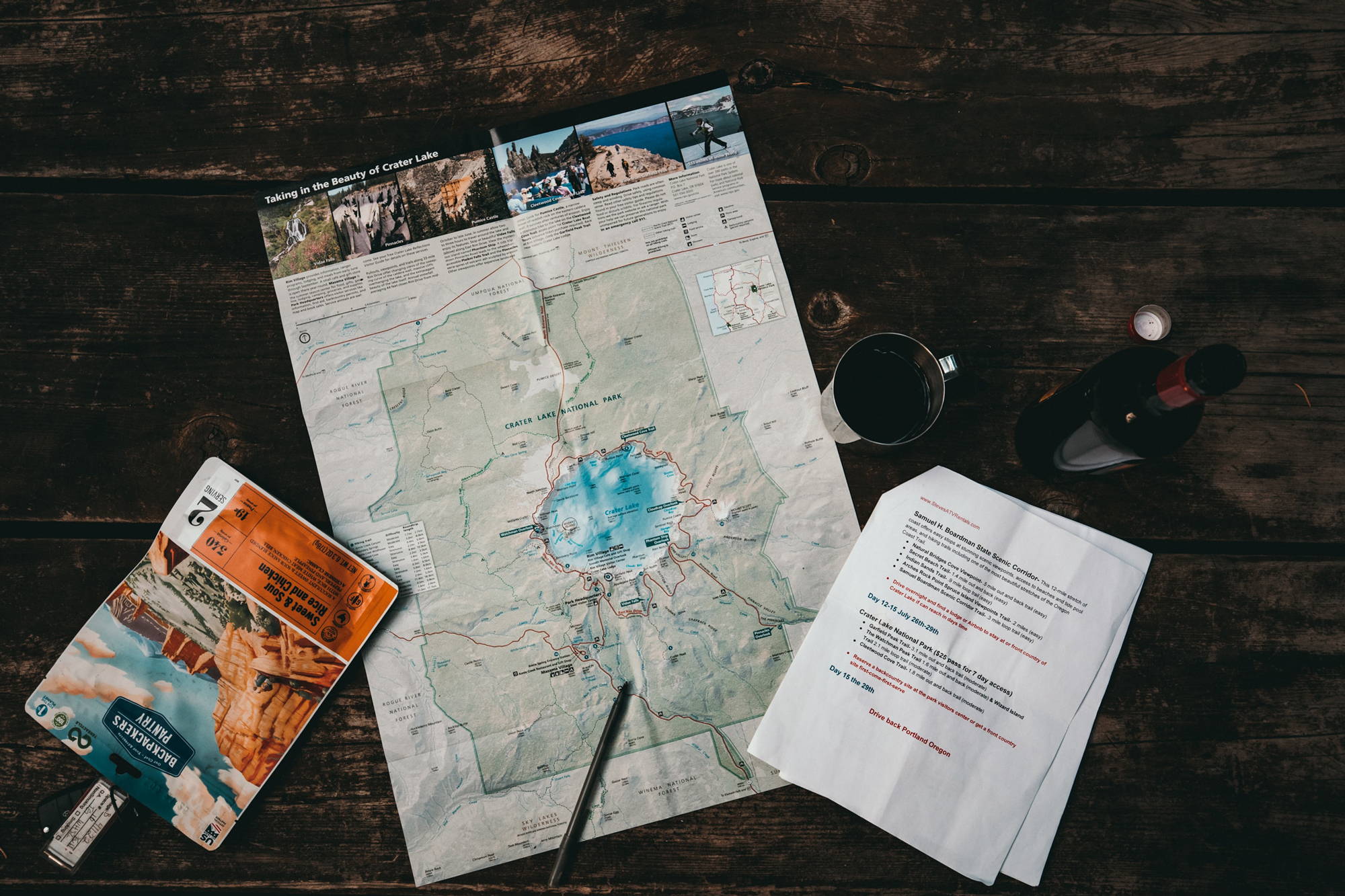 Make a list of all of the activities you want to do on your trip including sights to see along the way, restaurants and local food to try, and potential photo ops with their addresses. Research local events and holidays for even more seasonal ideas.
Never lose sight of the fact that your trip is supposed to be an enjoyable experience, so don't make your itinerary too rigid. Factor in a free day or two that you can use to explore, rest, or use if something flops in your travel plans and needs rescheduled. Also, have a couple of Plan B options for each activity.
If you're traveling with more people than just yourself, be sure to get feedback and ideas from them as well so the itinerary fits everyone's interests.
4. Organize your itinerary
Collect the important information for your trip all in one place. This includes flight numbers, hotels, car rentals, restaurant reservations and tour or activity confirmations. Record your check in times, confirmation numbers, hotel names, and any other information you might need. You also want to include directions to your hotel from the airport.
Digital is the way to go! If you really are set on good ol' fashion pen & paper, that works too, but if done digitally you can store it on your mobile device for easy access. Plus you can have links to everything you need to access further info.
GoogleMaps is a great tool to make a custom itinerary for several reasons. You can plan your trip efficiently by grouping activities together on your itinerary that are close in proximity on the map.
It's a good idea to first break your map into categories before adding pins. Ideas include food and drink (or further broken down into restaurants, cafes, bars), accomodations, sites and activities, shopping, essentials (grocery stores, pharmacies) and more. You can then create a separate map layer for each category.
For each activity, estimate the length of time it will take to get there, and how long you will spend in the location. For each pin on your map you can see additional location information such as a website, phone number, address, reviews, and website when you add it to your custom map. You can also add your own extra details when planning in the notes of each pin.
You can then plan your driving route by creating a layer with directions. This way you know how much time and gas money each leg of the trip will be. Other customizations like categories, color coding, icons, etc give you the ability to personalize your map and make it work best for your needs.
If you are trip planning for a group, and trying to cater to the desires of the masses, you can easily do so by sharing your custom map with friends and giving them edit access to make it collaborative.