When did it become normal to shack up in a complete stranger's home for a week? It's only been a little over 10 years since Airbnb took the world by storm.
Airbnb helps travelers to feel more connected to their destination as you can often get helpful local tips instead of hitting all the tourist traps. Plus, it's often more affordable than a hotel.
So today we wanted to share our top 15 tips and tricks for getting the most out of your Airbnb experience!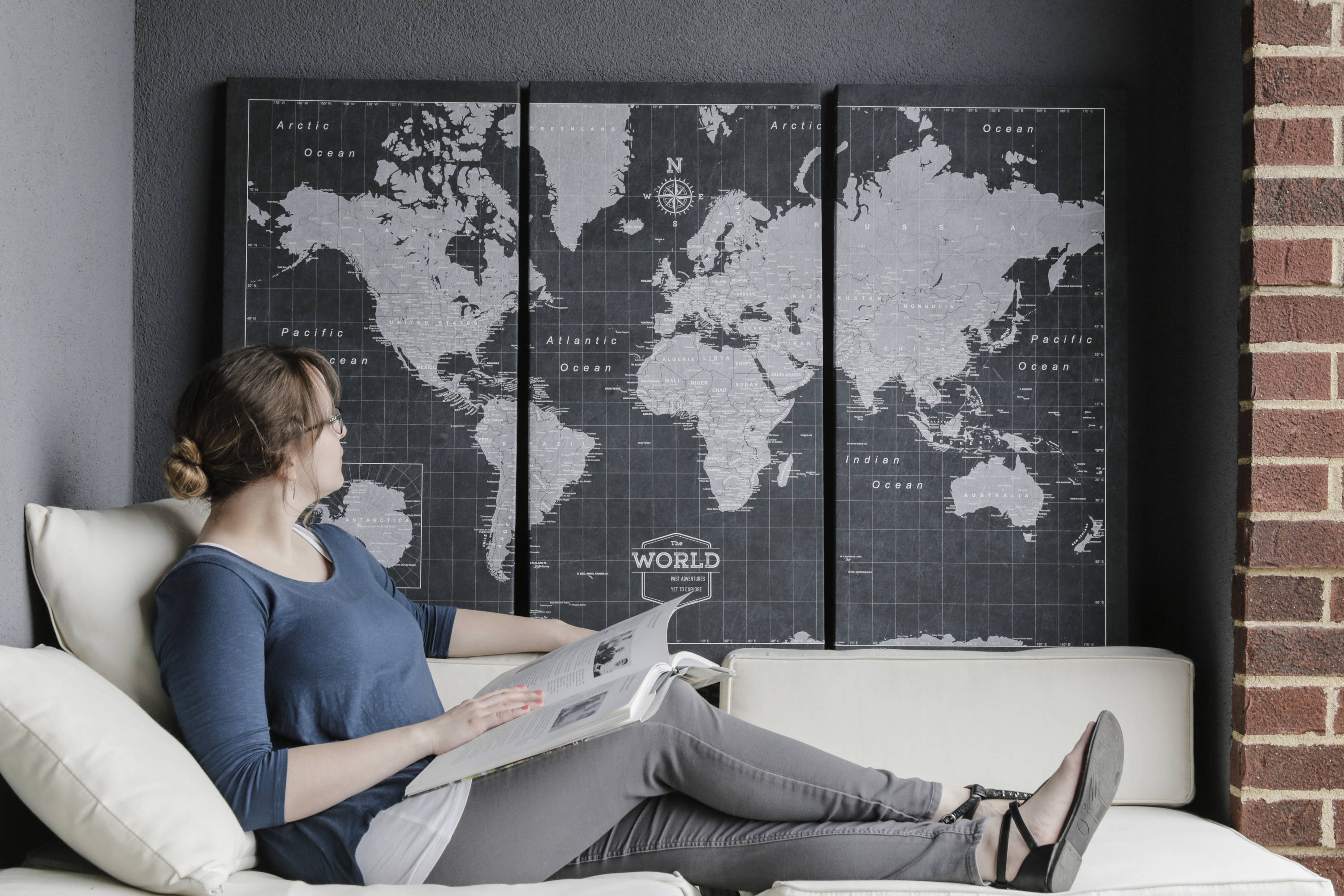 1. Read the negative guest reviews
Of course the host will only share positive aspects about the property. But to get unbiased feedback on the Airbnb listing, be sure to read all of the reviews (especially the 1-2 star reviews). But if the majority of the reviews are positive, you should be good to go!
Superhosts are recognized for going above and beyond for their guests. To qualify, they must host at least 10 guests each year, have a minimum 90% response rate, receive 5-star reviews at least 80% of the time, and have zero cancellations. Once a host reaches Superhost status, a badge will automatically appear on their listing to help you identify them.
There may be additional fees beyond the initial price you see, which are typically determined by the host. A cleaning fee and extra guest fee may be added at the host's discretion. Local taxes are also sometimes charged based on location.
Airbnb also charges a service fee which varies from 5% to 15% of the reservation subtotal. It is based on several factors such as the Airbnb price and length of the reservation. You can check how much your fee will be by entering your dates into the calendar before booking.
4. Check the cancellation policy
Each listing has a different cancellation policy. They range anywhere from flexible (Full refund one day prior to arrival like most hotels) to super strict 60 days (50% refund up until 60 days prior to arrival). There is also a stricter cancellation policy on longer term rentals.
And don't click "request to book" unless you are sure of your decision. This will automatically lock you in and charge you if the Airbnb host accepts the request.
5. Book as far in advance as possible
6. Save your favorites to Wish Lists
When you come across an accommodation you are interested in, click the save heart at the top right corner of the listing. You can create separate lists and revisit your favorites under "saved" at the top right corner when you are ready to make a decision.
7. Search on Airbnb Plus for all the comforts of home

In order for an accommodation to gain Airbnb Plus designation, it must satisfy a 100-point checklist for quality and comfort. Examples include: Is there a fully equipped kitchen? Is there a TV for entertainment? Is it clean and uncluttered? Does if have a well designed interior?
This new service started with 2,000 homes in 13 cities worldwide and has plans to expand. The average price tag is a bit higher at $250/night. Feeling even classier? Peruse Airbnb Luxe.
8. Contact the host for special offers
If you are planning a longer trip in one location, it never hurts to reach out to the host and ask for a discount. The host can then send you a special offer code if they choose to.
As a general rule, use this feature sparingly, such as when you are staying for a week or more, traveling in the off-season, or booking last minute and will be occupying an otherwise empty room.
It might also be cheaper to book for more nights than you actually need if the listing offers weekly and monthly discounts. Ex. Check if its cheaper to book for 7 nights instead of 6 or for 25 instead of 28.
9. Contact Airbnb within 24 hours of check-in if there are issues

Your credit card will be charged automatically by Airbnb upon booking, but they won't release the money to the host until 24 hours after check-in. If there is a problem, always notify the host first and if they won't resolve the issue, contact Airbnb within the first 24 hours of your stay, and they will put a hold on the payment. After 24 hours, you will need to go through the Resolution Center to request a refund.
The most common circumstances eligible for a refund are if the host fails to provide access to the property, if the listing was misrepresented (ex: number of bedrooms, location, lacks promised amenities), or if the listing isn't clean or safe. Always take photos to support your claim! You will either receive a full Airbnb refund or be placed into another comparable Airbnb property.
10. Take notice of the living arrangements you are booking

You are able to filter by: Entire home — where you have a place to yourself, Private room — where you have your own room and share some common spaces or Shared room.
Even if the listing claims it can accommodate 3+ people, read carefully about the bedroom size and number of rooms you'd have access to. Go to "More Filters" to narrow down the list of options even more. Maybe you want 3 bedrooms, air conditioning, or a washing machine.
11. Use Google Street view to scope out the area
Most properties on Airbnb don't list the exact address until after booking, which makes sense for privacy and security. But with a little investigation, you can find the cross-street and any potential landmarks/hotels, etc near the area and search them in Google Street View. This way, you can get a grasp on the safety of the area before committing to booking.
12. Update Your Airbnb Profile
Building trust with your prospective host is important and it starts with your Airbnb profile. Choose a friendly, well lit profile photo and include a bio that shows off your personality. You can also upload a video introducing yourself. Be sure to get verified for added credibility.
13. Take advantage of Airbnb Experiences
Airbnb experiences are activities designed and hosted by locals themselves.Hosts offer their guests special knowledge, unique skills, and inside access to local places and communities that guests couldn't find on their own. You can quickly and easily book local experiences such as yoga, boating, wine tastings, tours, a cooking class and more on Airbnb.
14. Get $$ off your first stay
New to Airbnb? You can get $40 off of your first stay by clicking through a friend's referral link. Then once you've signed up and claimed your first coupon discount, you can share the love with your friends and earn money towards future bookings!
15. Act as a 5-Star Guest
Did you know that Airbnb guests can be reviewed as well? These reviews show on your profile and hosts use these reviews to determine to whom they are willing to rent their home. So be considerate! Be sure to review all of the house rules. No parties mean no parties. No smoking means no smoking. No pets means no pets. You get the gist!
Whether this is your first time stay or you are just looking to add a few hacks to your arsenal, we hope you found it useful! For even more helpful guides, sign up for our weekly newsletter and they will be delivered straight to your inbox!