Aloha!
Wherever you travel in the Hawaiian Islands, you are bound to be greeted by gorgeous beaches, sprawling mountains, lush tropics, and friendly locals. But each island offers its own unique flavor. O'ahu is a vibrant mix of natural and cultural wonders. Hike to breathtaking vistas, watch pro surfers brave the massive waves of the legendary North Shore, kayak to reefs for snorkeling, and still be back in Waikiki for drinks at sunset! Today we are sharing our top experiences for making the most of your first time in O'ahu.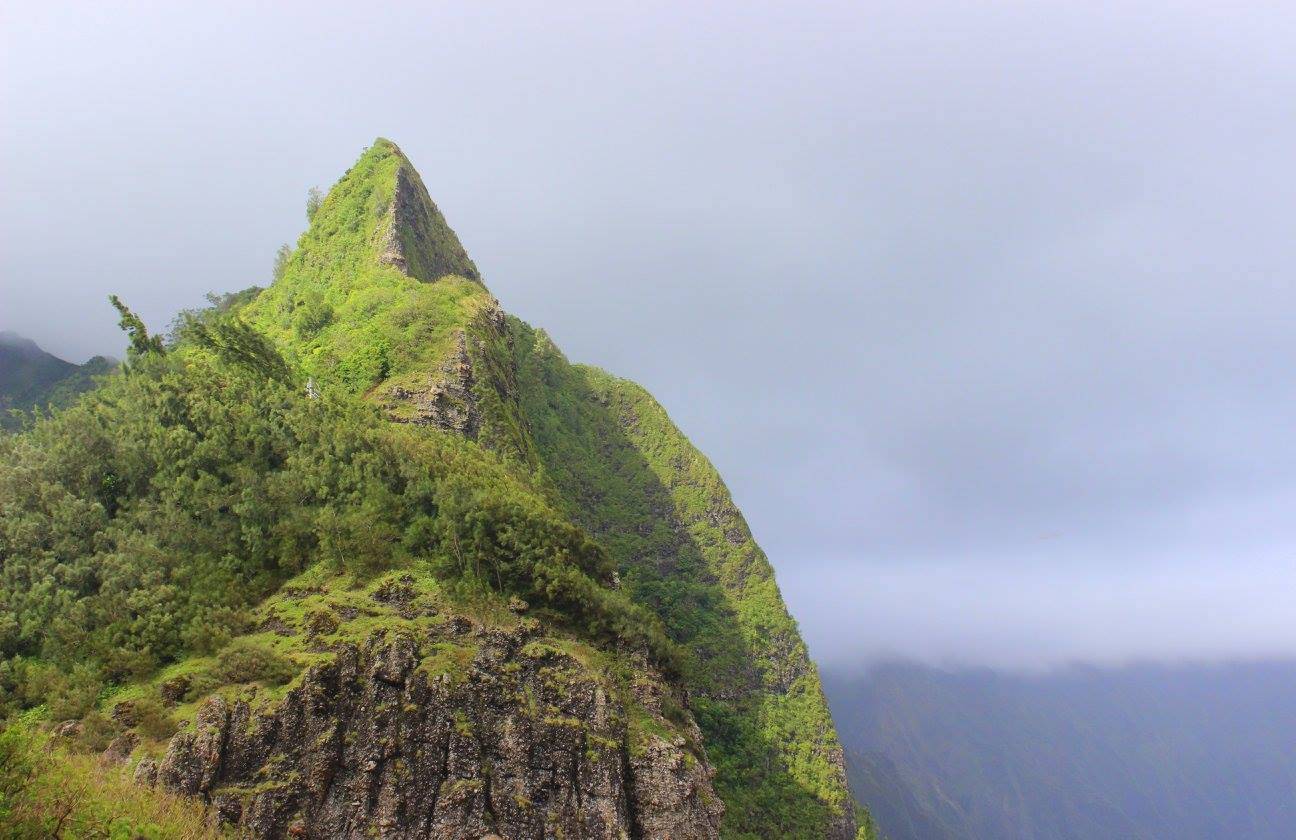 As you wind up the Pali Highway, the city will vanish into the clouds as the beauty of Hawaii's lush, green landscape emerges. Take a short 20 minute drive north of Honolulu to the Nuuanu Pali Lookout for panoramic views of the Ko'olau Mountain Range and Windward Coast areas of Kaneohe and Kailua. The mountain's stone terrace is perched over a thousand feet above the O'ahu coastline and surrounded by 3,000 foot peaks.
Be sure to bring a jacket, it can get quite cold and windy at this elevation! The lookout is open to the public daily from 9 am to 4 pm. There is no admission fee, but costs $3 for cars.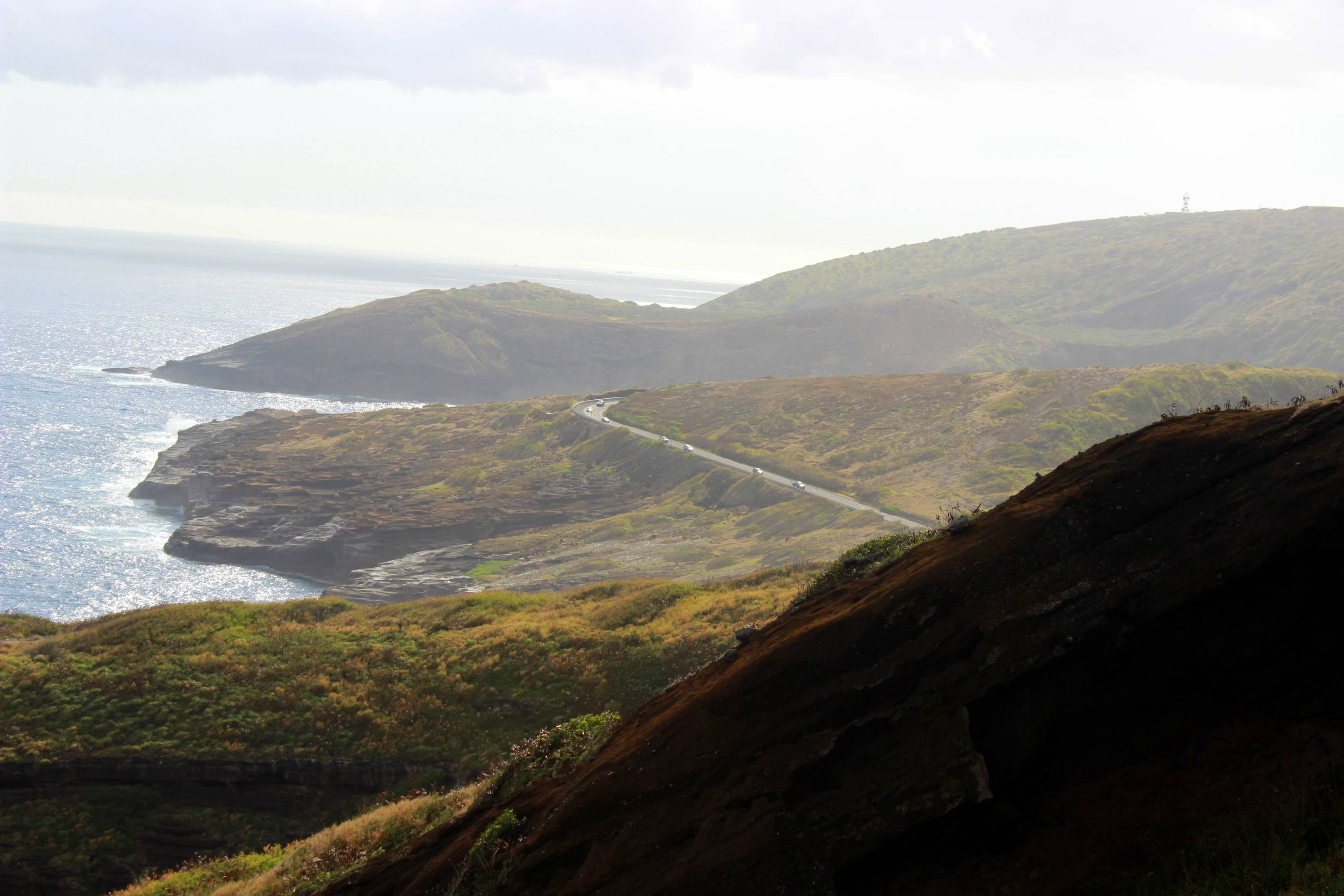 O'ahu's South Shore is most famous for the 1,048 step Koko Crater Railway Trail. For an easier alternative, the arch is located on the Southeastern side of the mountain. The trail is short, but definitely not short on adventure. What it lacks in length, it makes up in steepness and magnificent views.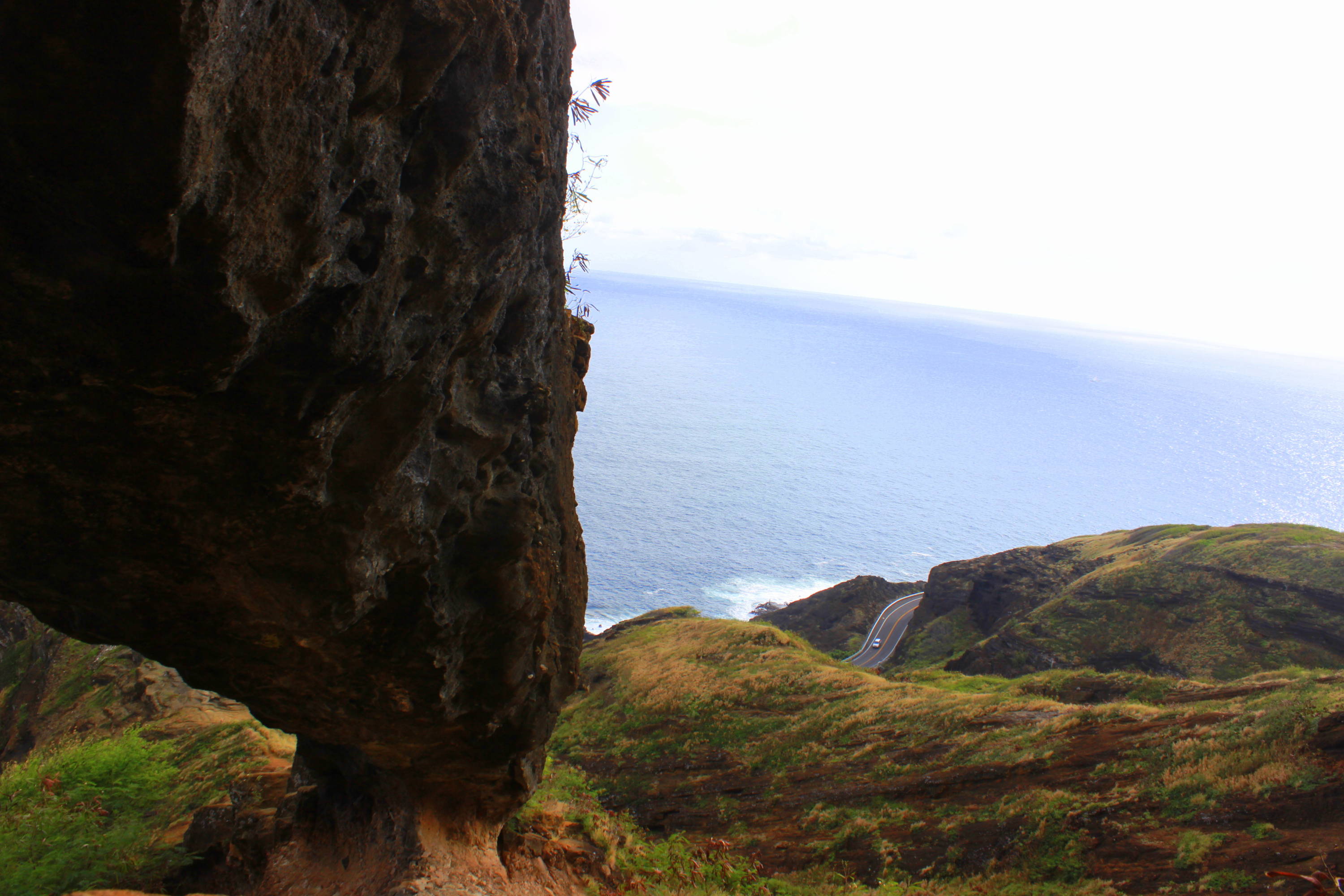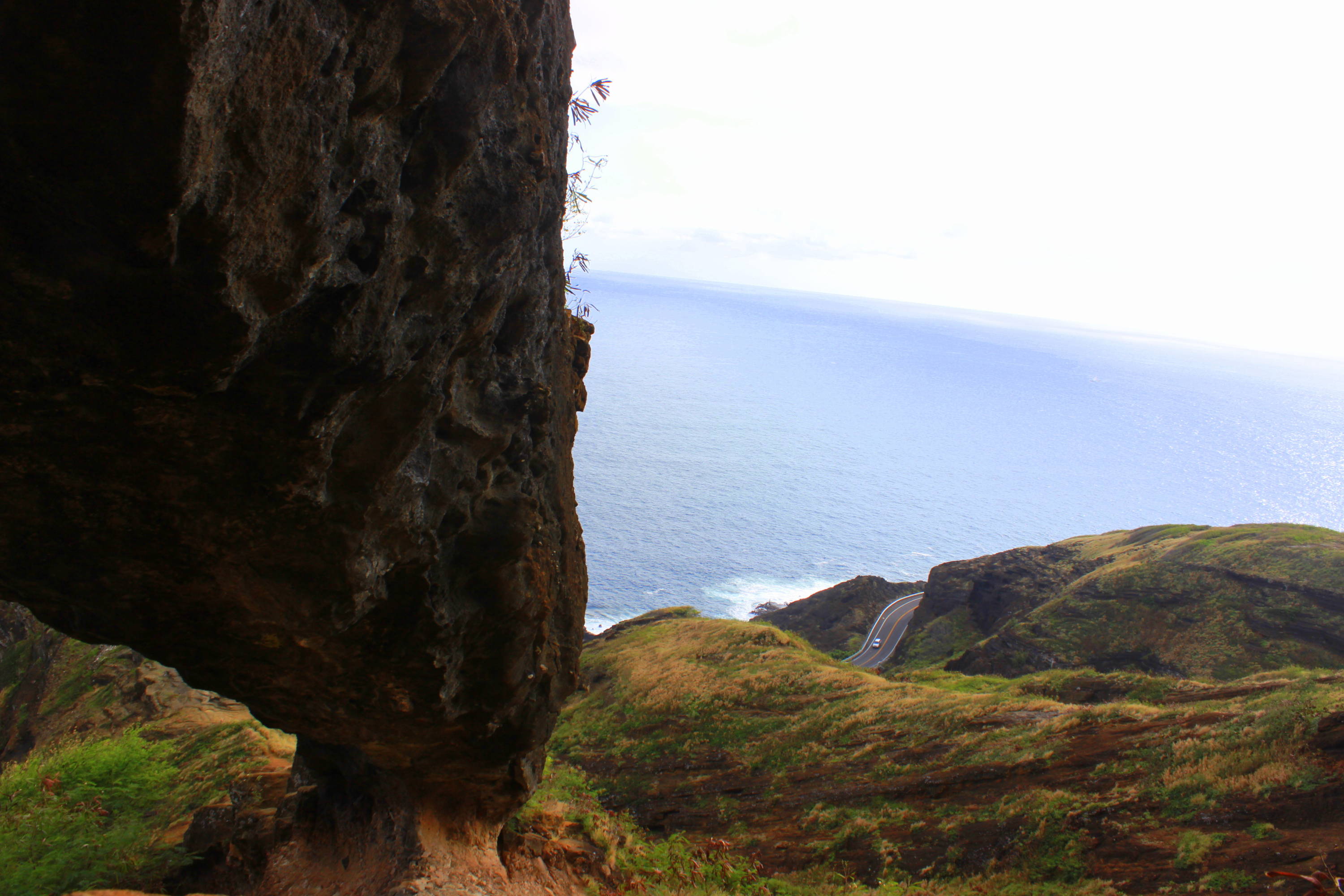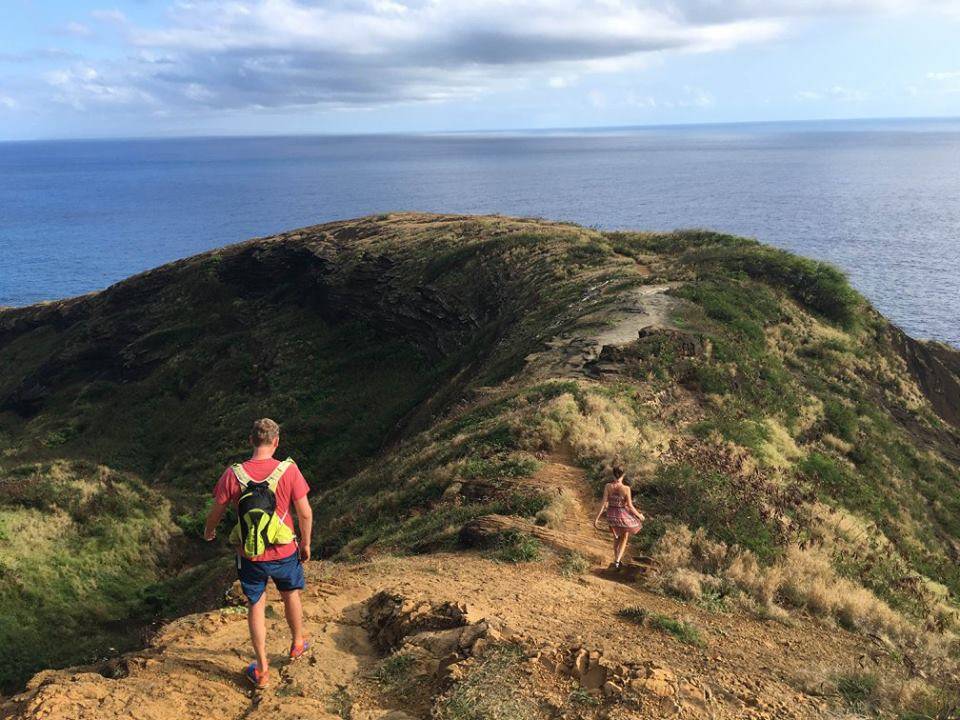 To get to this hike, park at the Halona Blowhole and walk to mile marker 15 along the highway. Climb over the rail and descend a short ways into the ravine. Follow the rock ledge on the left until you see a trail following the ridgeline. Look up to the right to approach the arch. The extremely steep upper trail takes you to the topside of the arch, while the lower path brings you underneath the arch, for a different perspective.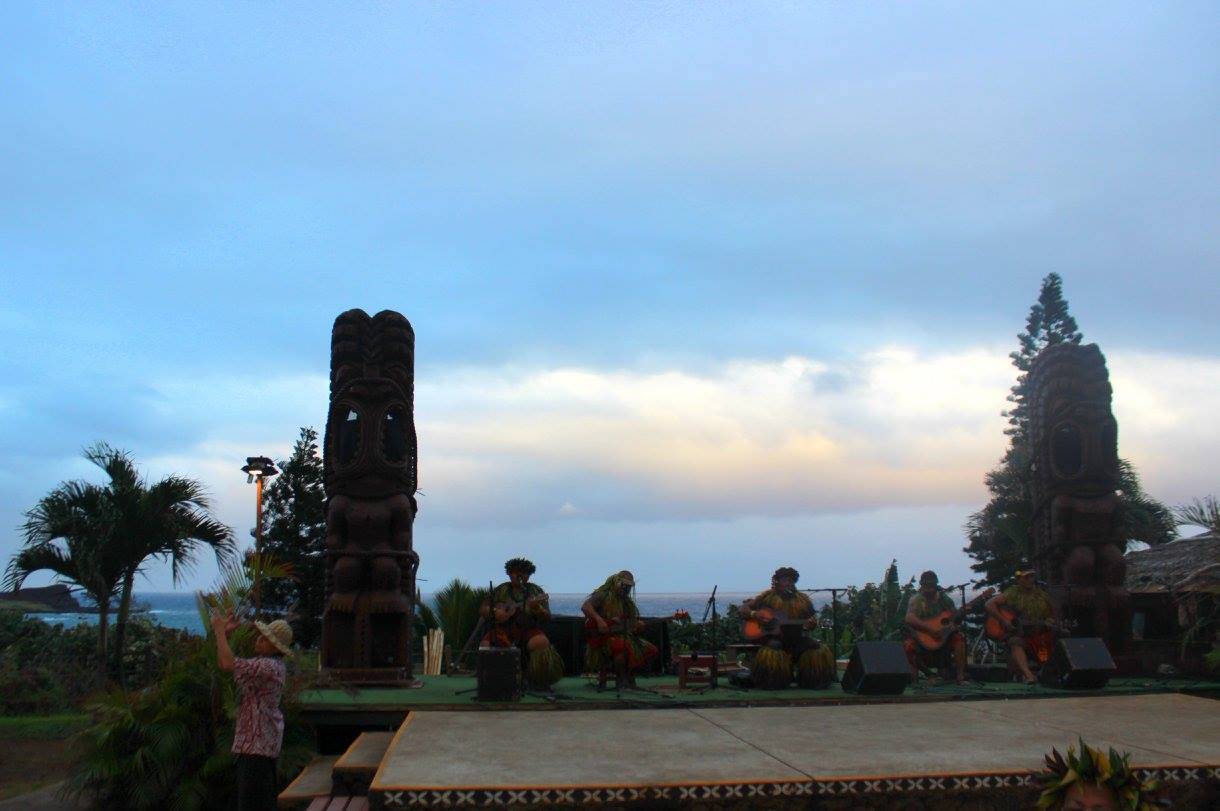 Around the world, feasting is a universal form of celebrating and bonding amongst family and friends. The Polynesians, especially Hawaiians, have evolved this great pleasure into the unique cultural experience of a luau.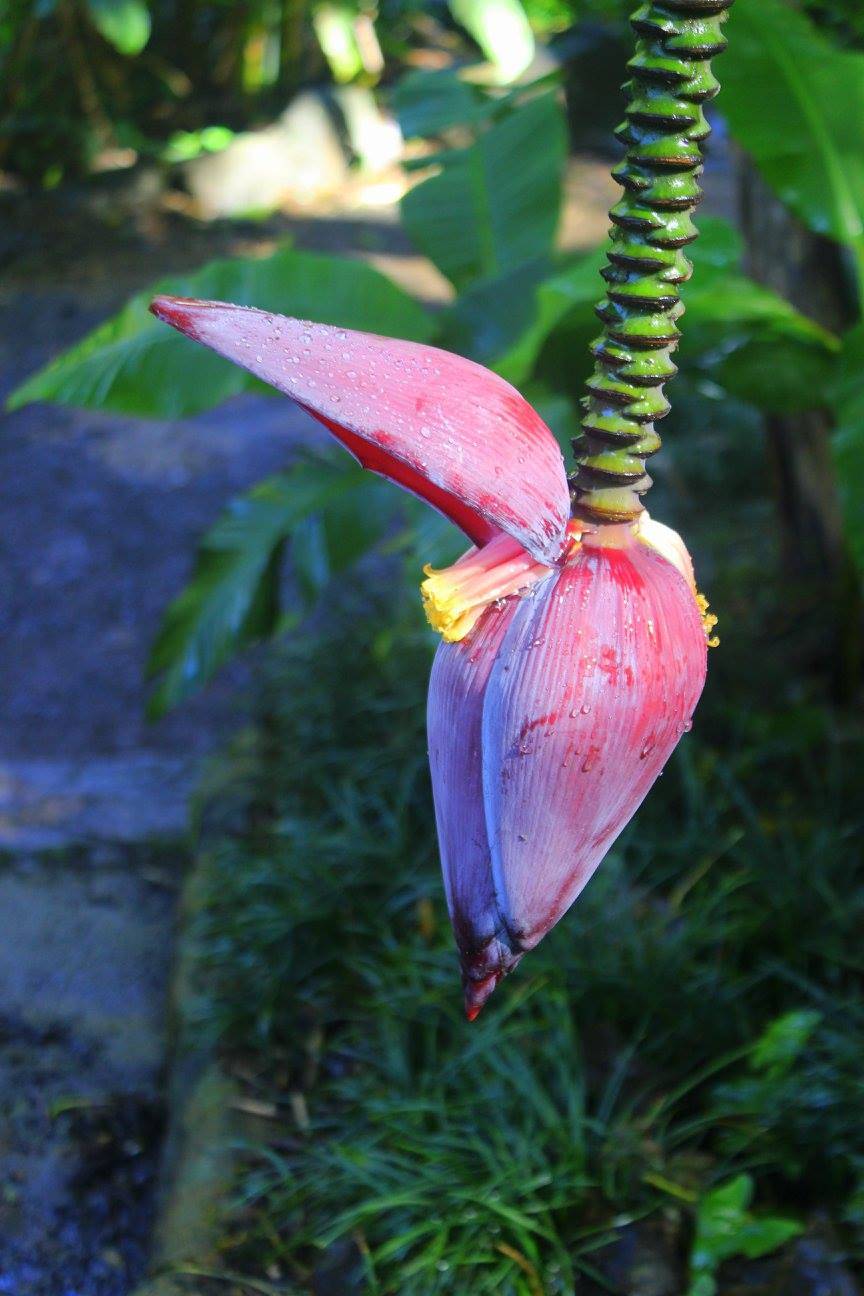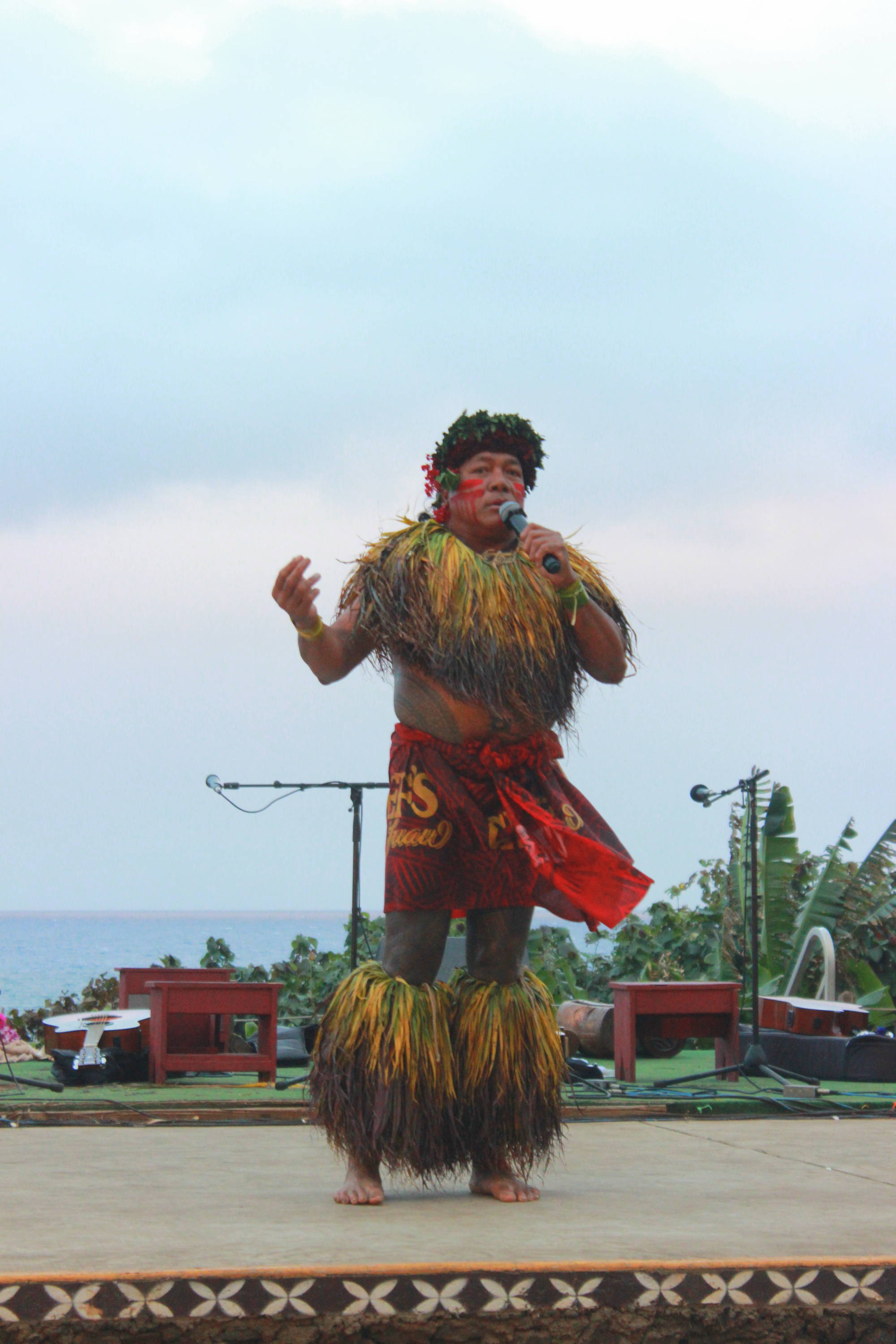 Join the indigenous people for headband weaving, spear throwing, lei braiding and fire making. Then indulge in a lavish barbecue feast of poi, kalua pig, poke, lomi salmon, haupia, taro rolls, Guava BBQ Chicken, and Pineapple Cake for dessert. Cap off the night by watching the Chief's Journey Through the Polynesian Islands Show as the sun goes down; complete with fire throwing, hula dancing, and music. The tribal folk will truly make you feel like ohana!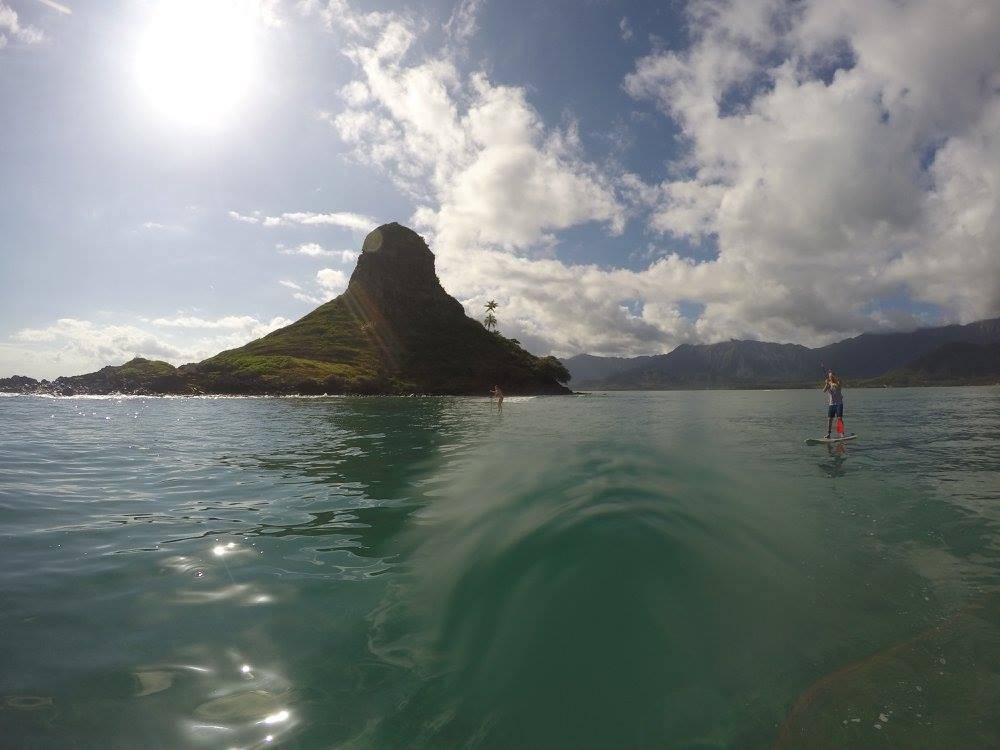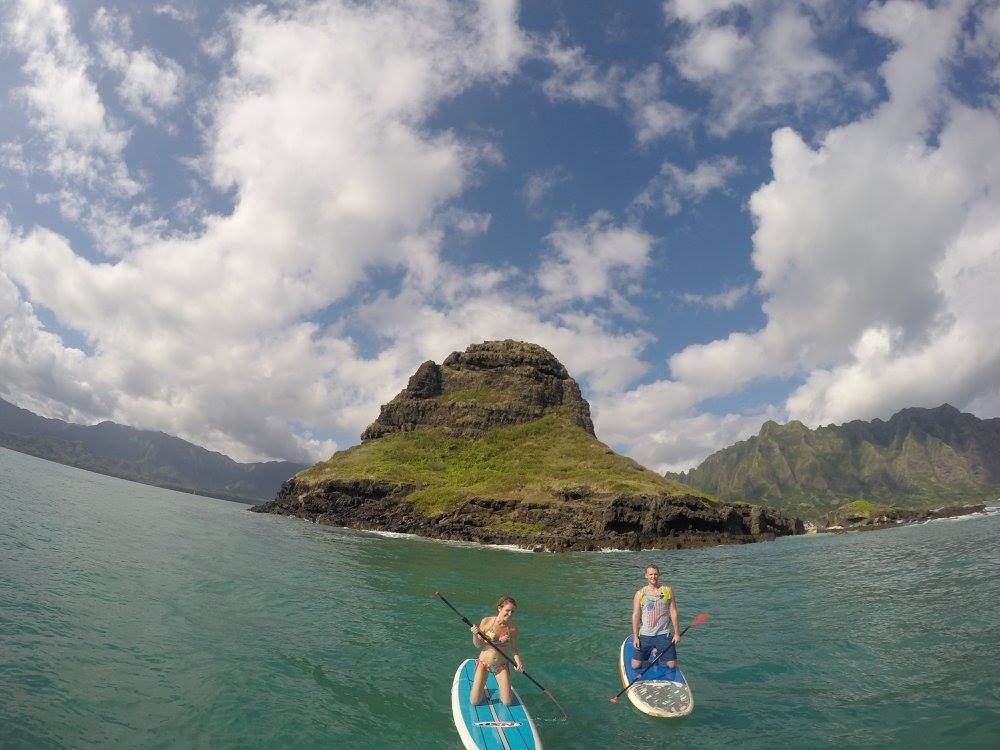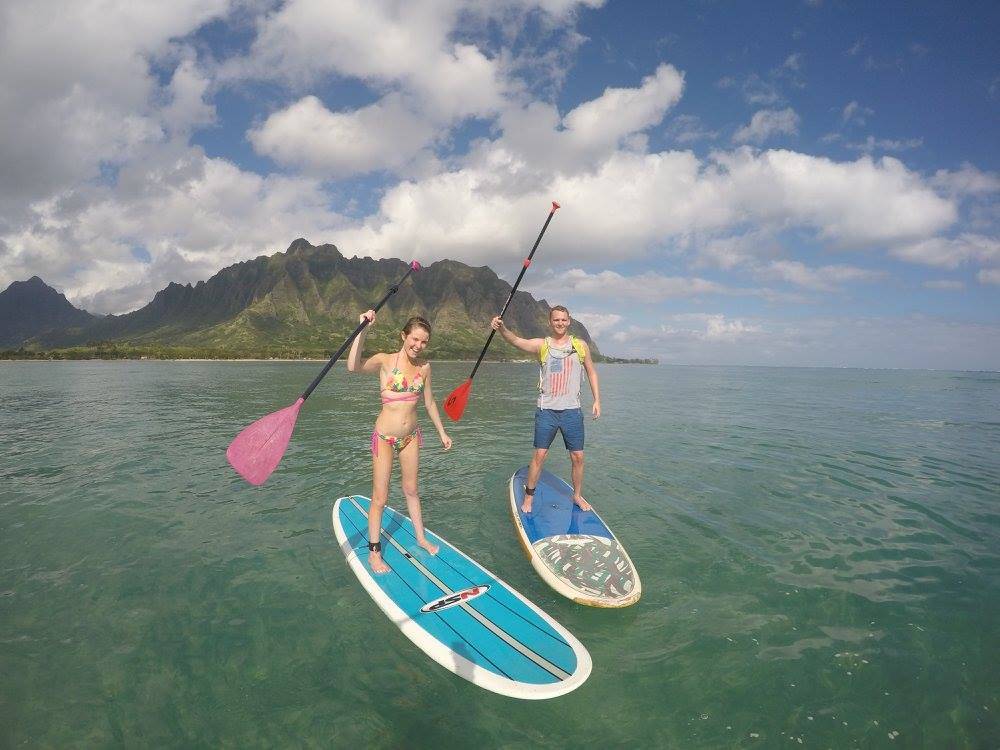 Mokolii, known among locals as Chinaman's Hat, is a small island on the windward coast at the north end of Kaneohe Bay. Toss your lunch in a waterproof bag and paddle, swim, or walk over the reef (only during low tide) to the conical rice picker hat shaped island. Climb up to the top for a stunning 360 view of the Koolau Mountains and the windward coast.
The 20-minute hike is short but strenuous. Prepare to get dirty as you trek through thick brush, dirt and lava ledges. Be aware of the strong current and the hammerhead sharks rumored to breed nearby, and wear reef shoes to protect your feet. Despite the precautions, this risk is so worth the reward!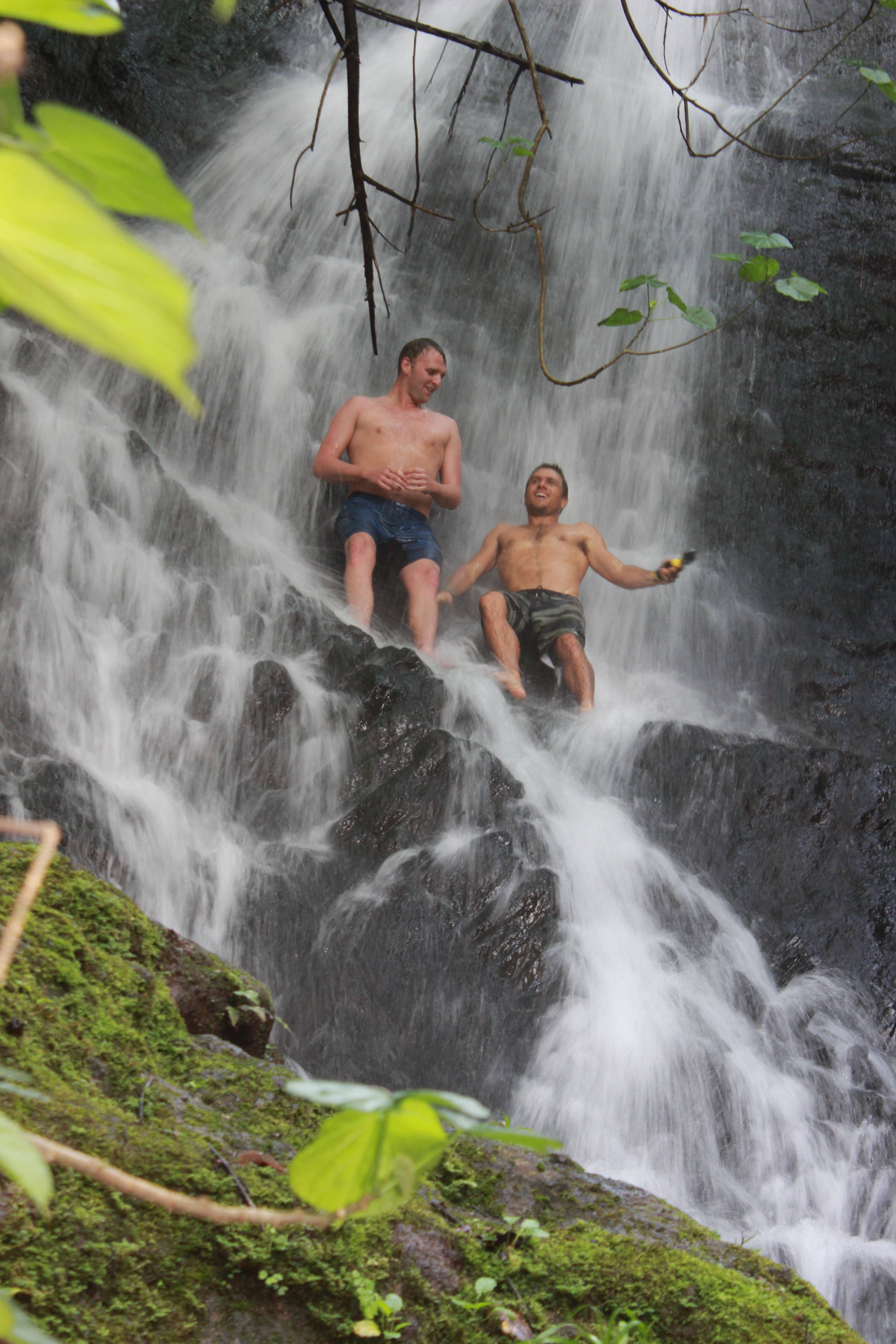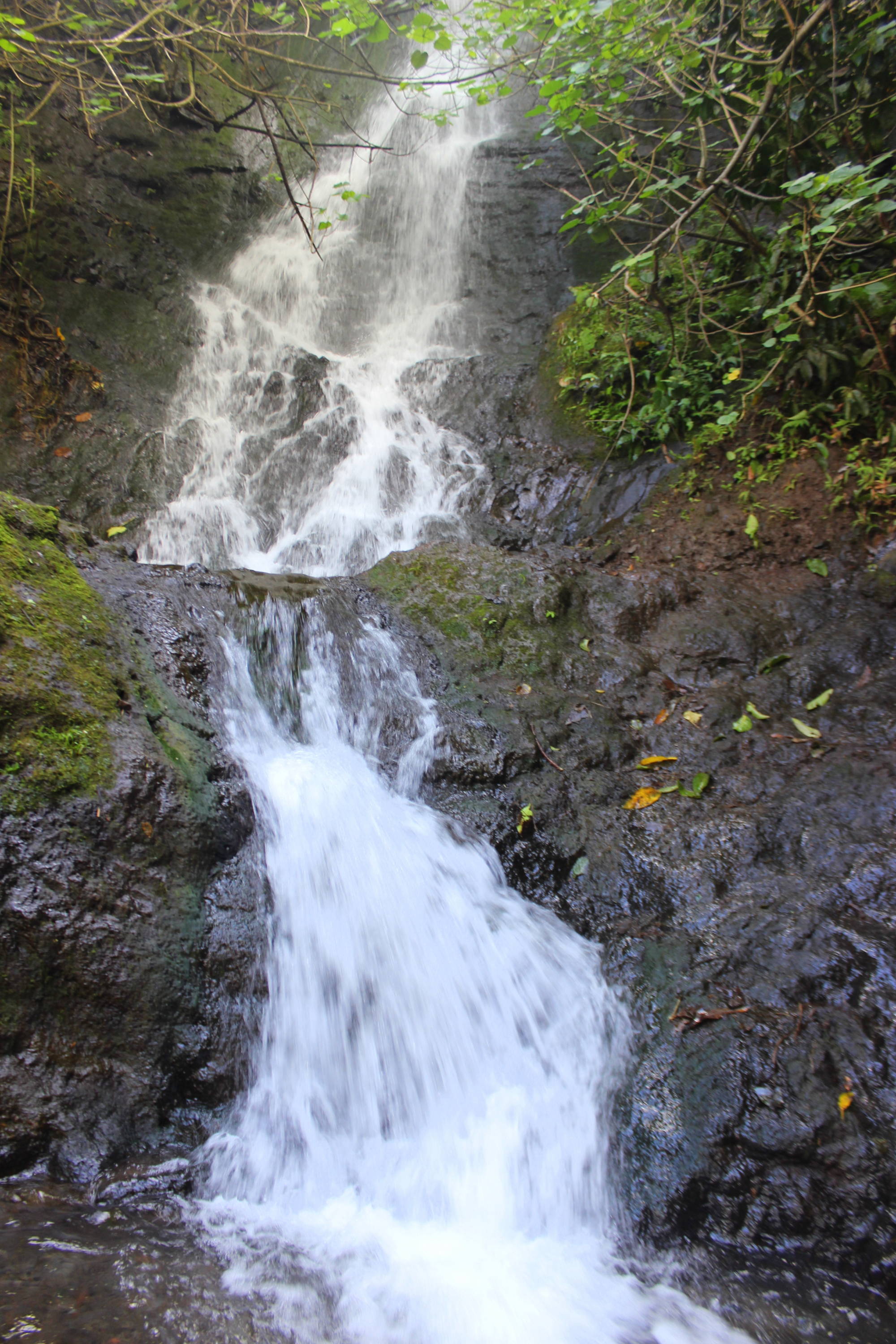 One thing O'ahu doesn't skimp on is waterfalls! Most are tucked deep inside the rainforest so be prepared for a wander. Check out Manoa, Waimea, Mannawaii, Li'keke and so many more! Located on the Waimea Valley grounds, this is the only waterfall in O'ahu that you can swim at that also has a changing room, life jackets available, and lifeguards on duty.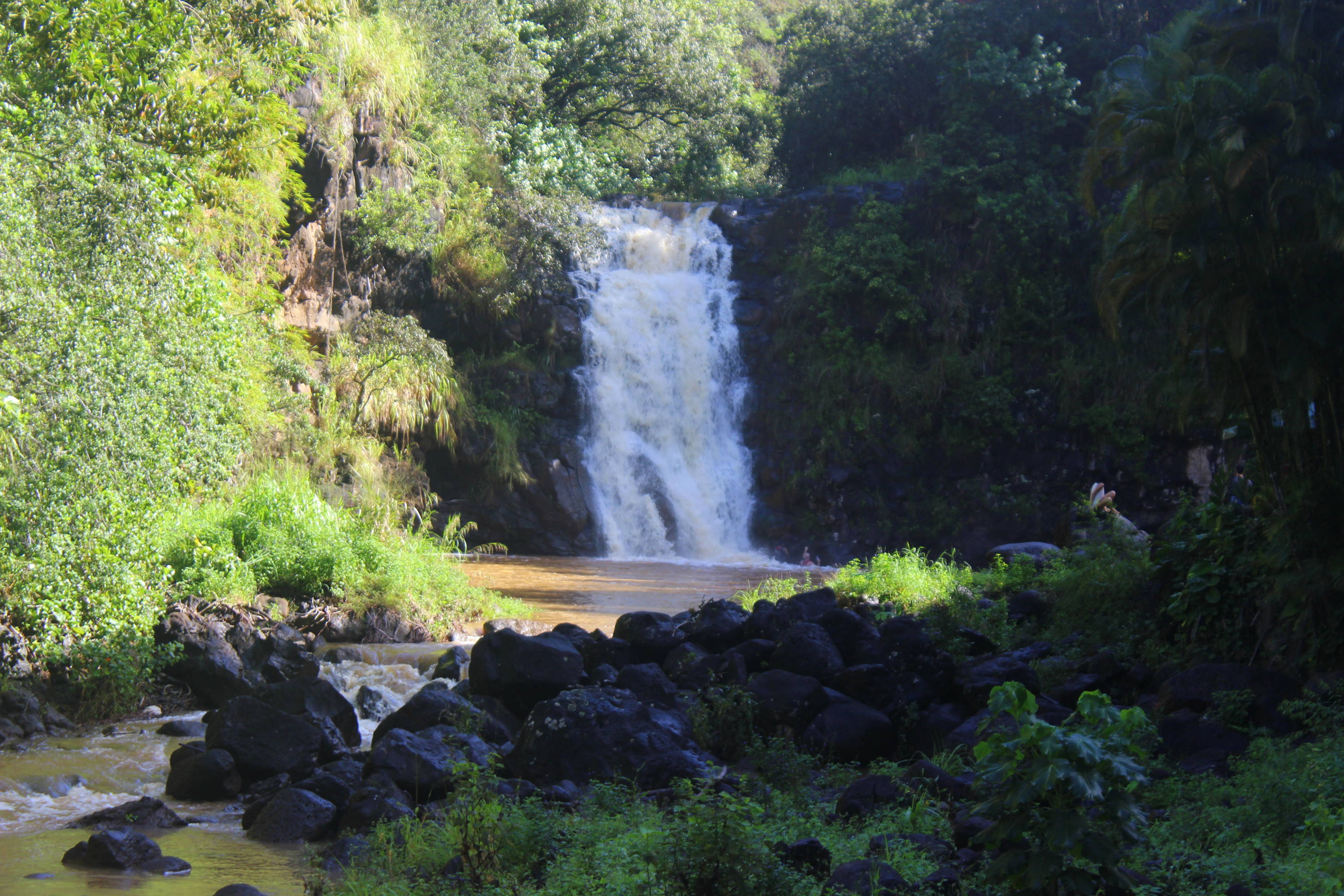 Take a scenic drive around the island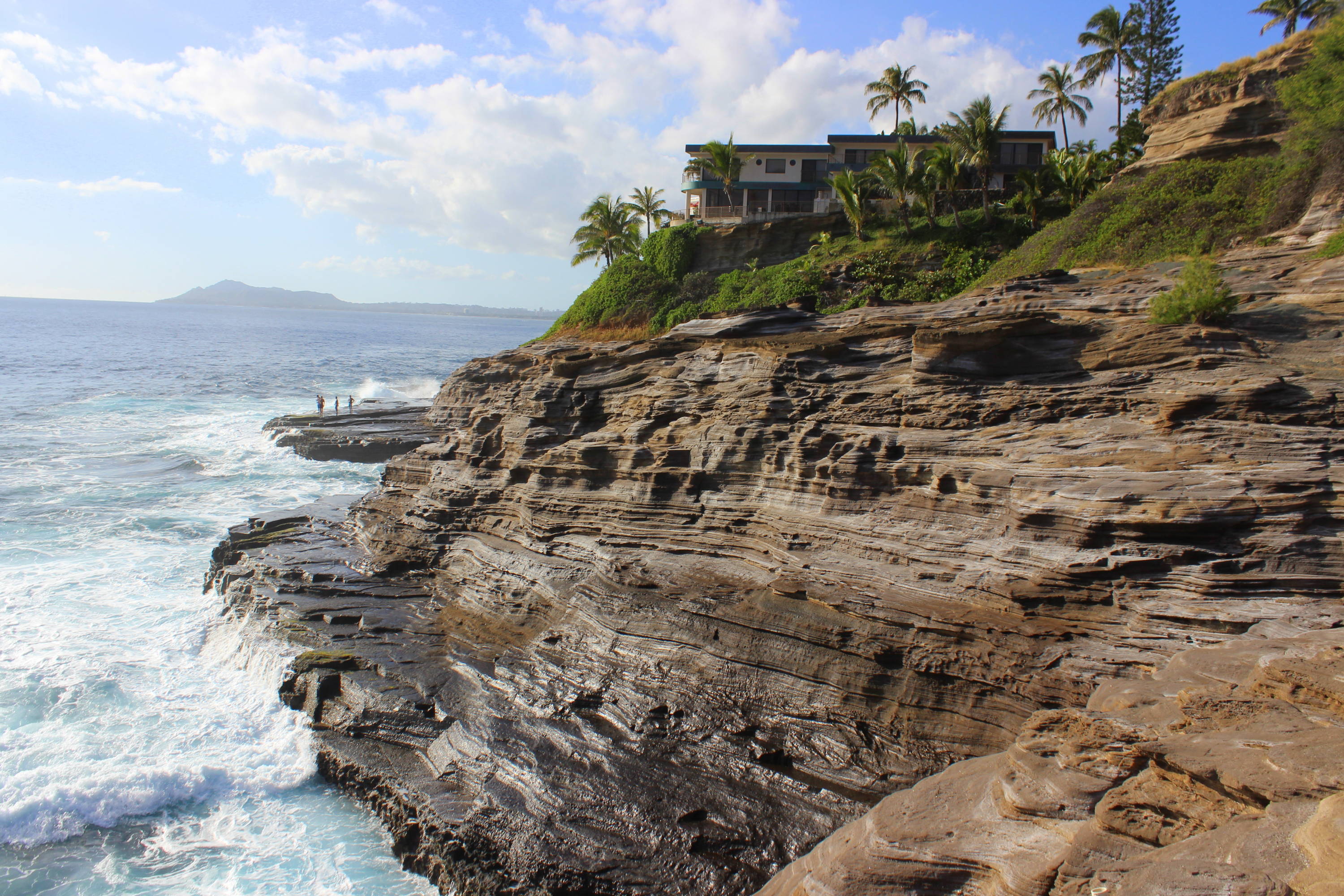 Either rent a car, or if you want a dash of local knowledge, Mahina Hawaii offers a fantastic private full day adventure retreat. We were swooped up from our hotel at 9am in a surf minivan to explore every corner of the island. Activities could include hiking to secret waterfalls, Stand Up Paddle boarding (surfing or kayaking if you choose!), snorkeling with turtles, cliff jumps and exotic photoshoots.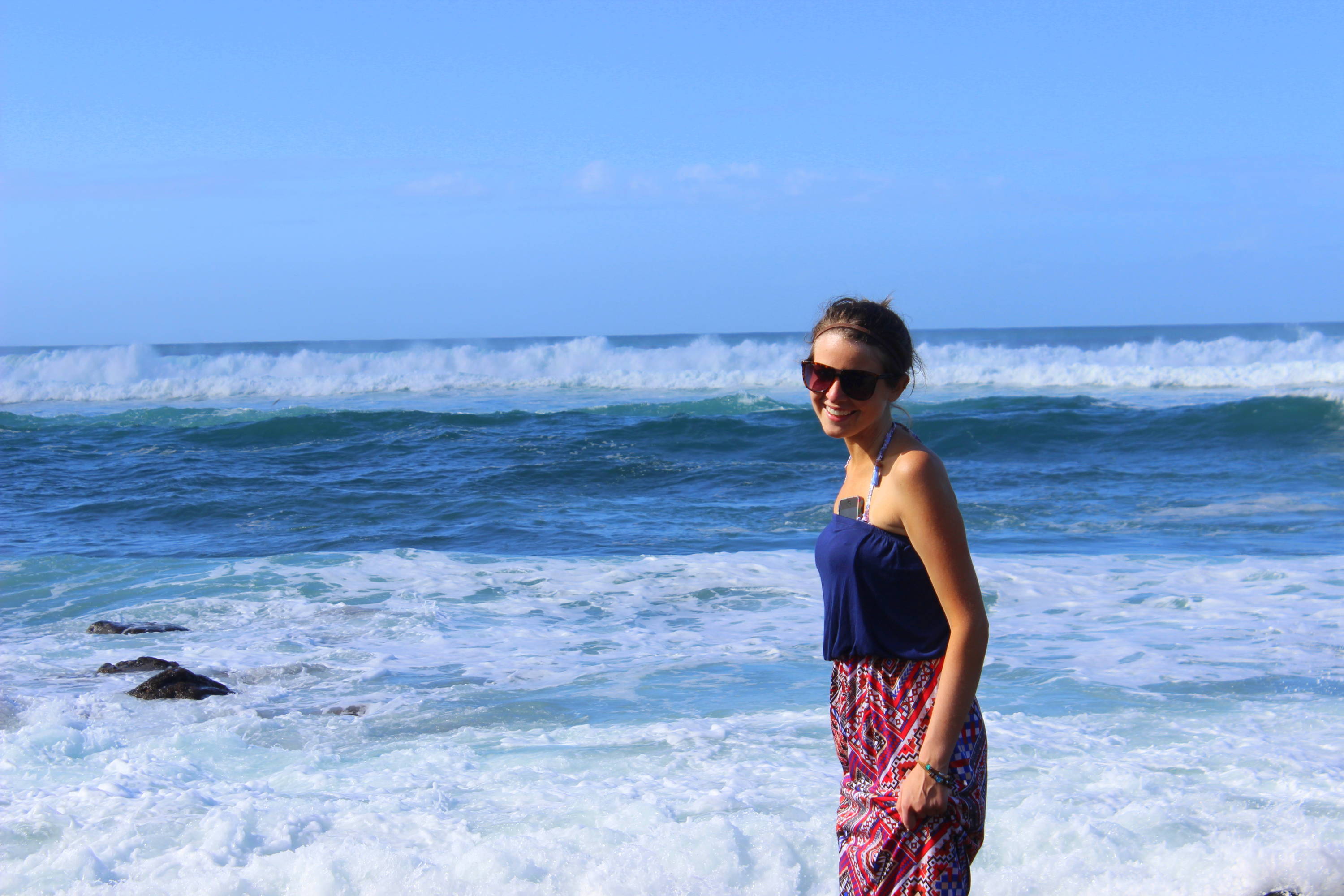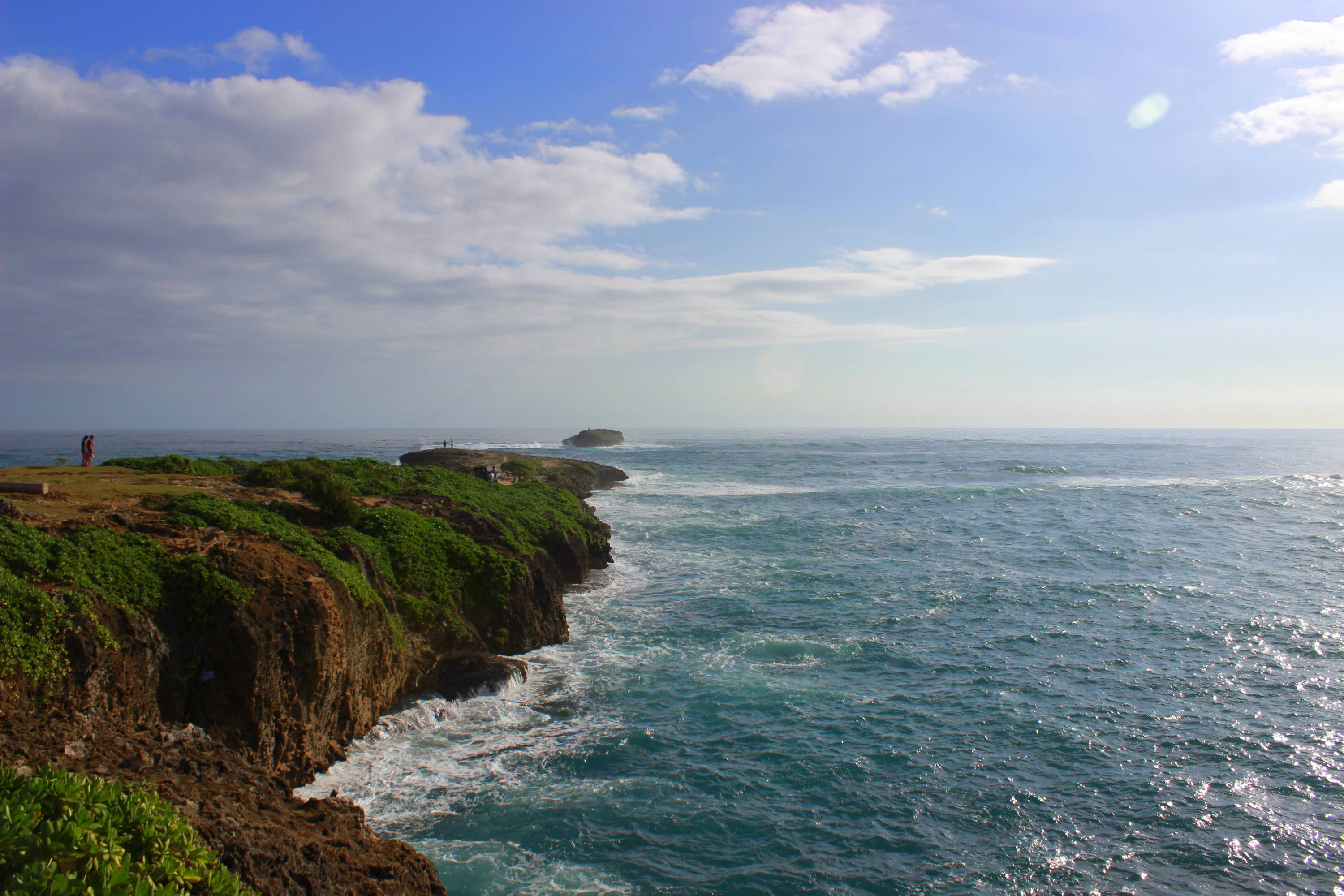 Climb the Stairway to Heaven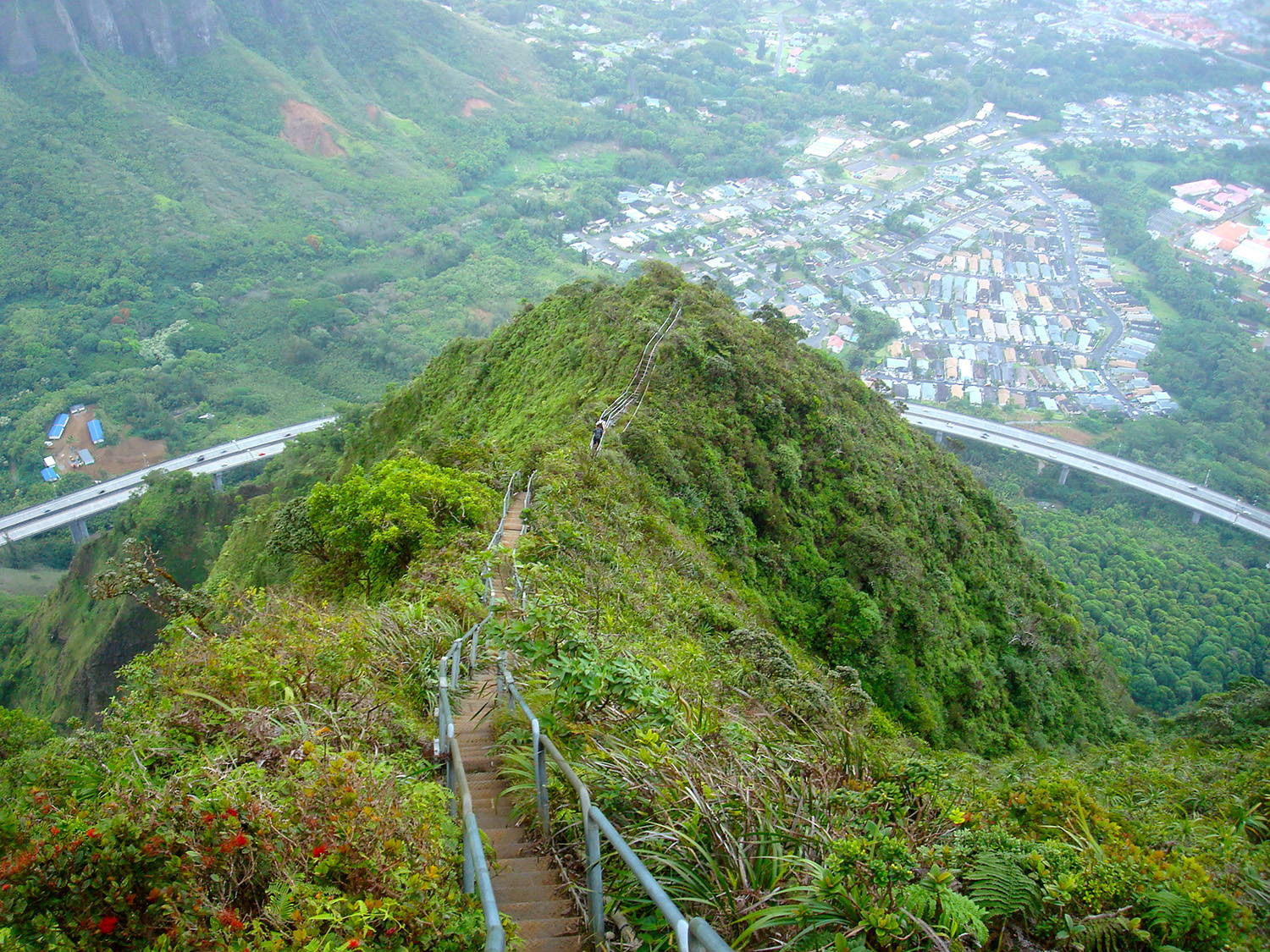 Also known as Haiku Stairs, the Stairway to Heaven is a totally epic, totally illegal, and totally beautiful adventure. A Valentine's Day 2015 storm wiped out part of the stairs, making the already dangerous climb even more risky. With 4,000 steps, this stairway was originally a naval facility for the US military. This path has been banned from the public since 1987, and there is still no legal entrance. Yet many avid hikers venture out before sunrise to bypass the guards on duty. Be warned, this is an 8 hour long hike, enter at your own risk!
Cliff jumping should be named a national sport in Hawaii. From Waimea Bay to China Walls, check out some of the best places to jump, in order by intensity and risk.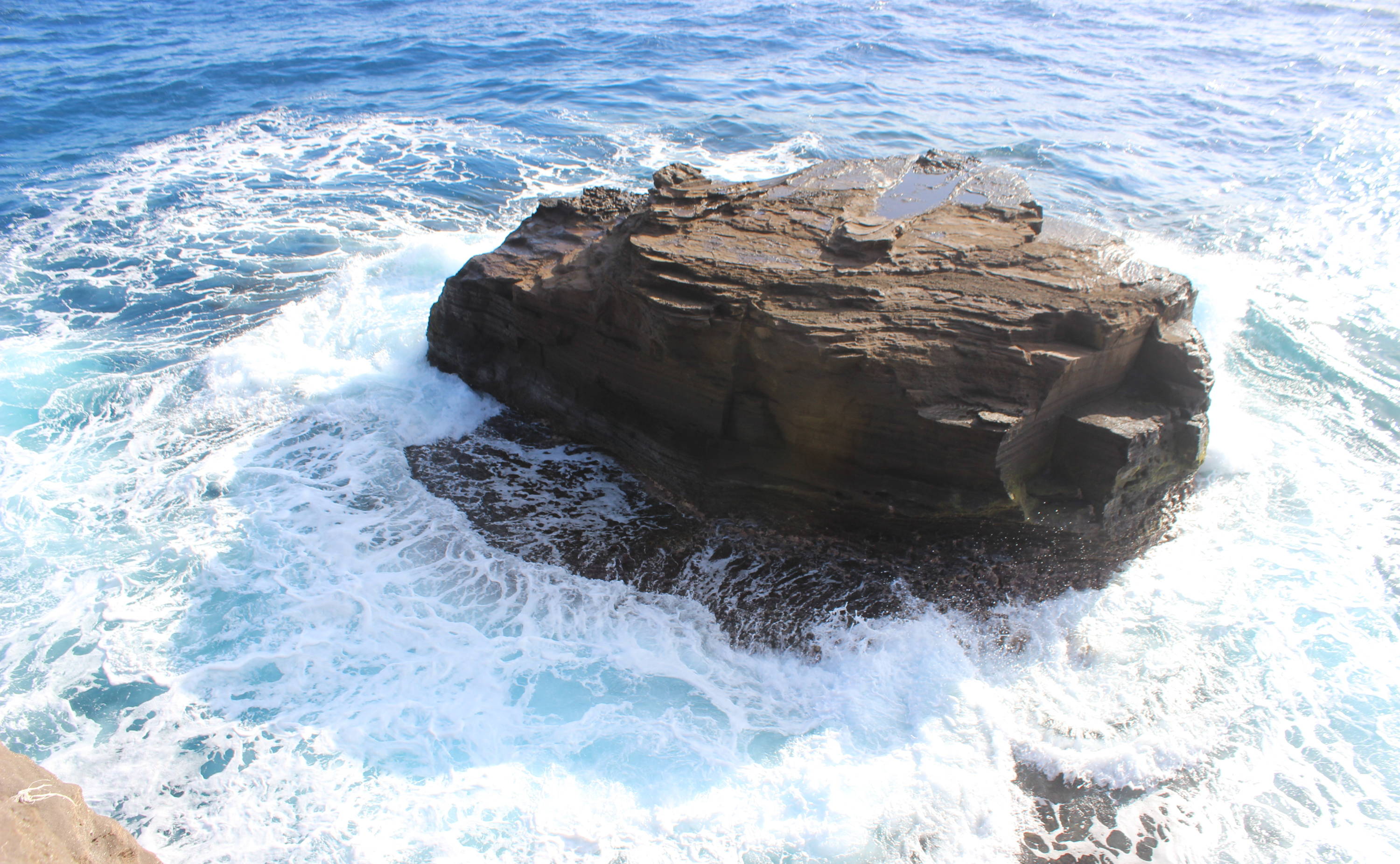 Beware of the 60 feet Spitting Caves if you are inexperienced. The riptides and undercurrents will either pull you under or spit you out into the ocean if you aren't a strong swimmer.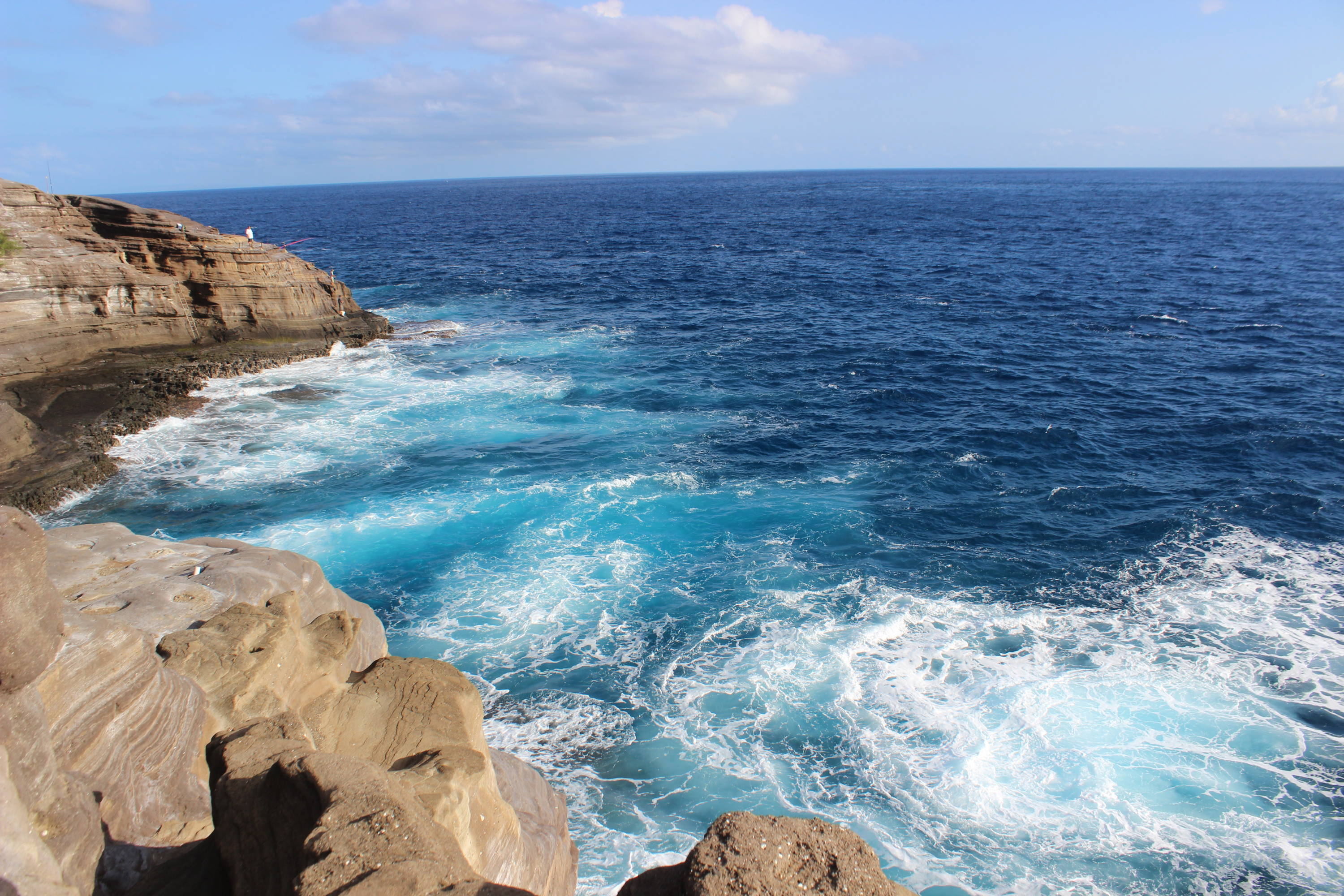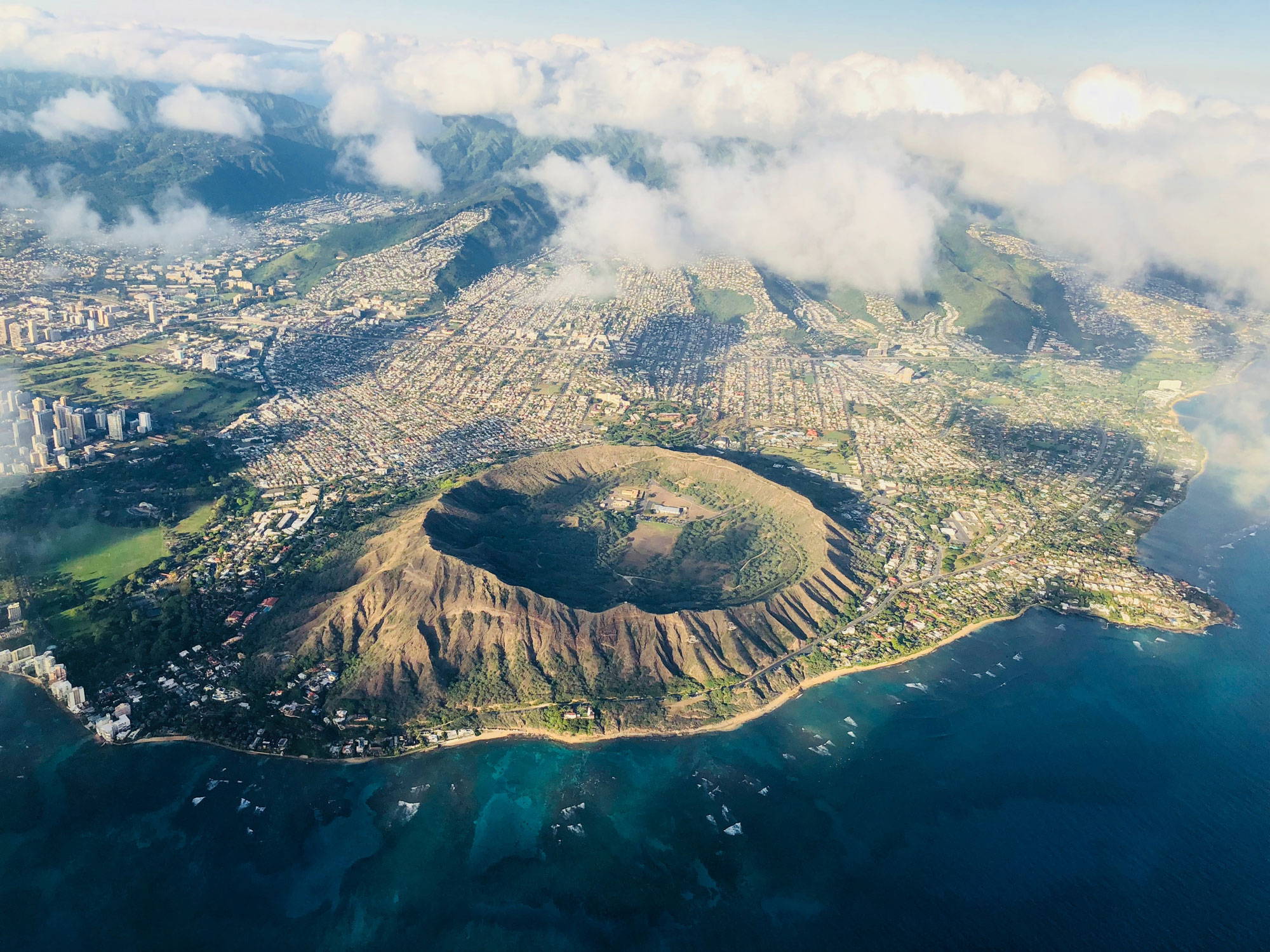 Located between Kahala and Waikiki, Diamond Head crater was formed by volcanic eruptions 150,000 years ago. The hike to the top delivers a grand view of Honolulu, Hawaii Kai, and the Pacific Ocean.The 0.7-mile hike is a moderate climb that takes about an hour to reach the summit, and half that time for the return. After a lookout point that doubles as a rest stop, the trail takes a steep upward ascent through a series of stairs and tunnels. The last set of stairs is a 99-step climb that leads to a World War II bunker and panoramic views of O'ahu.
Watch the sunrise (& set!)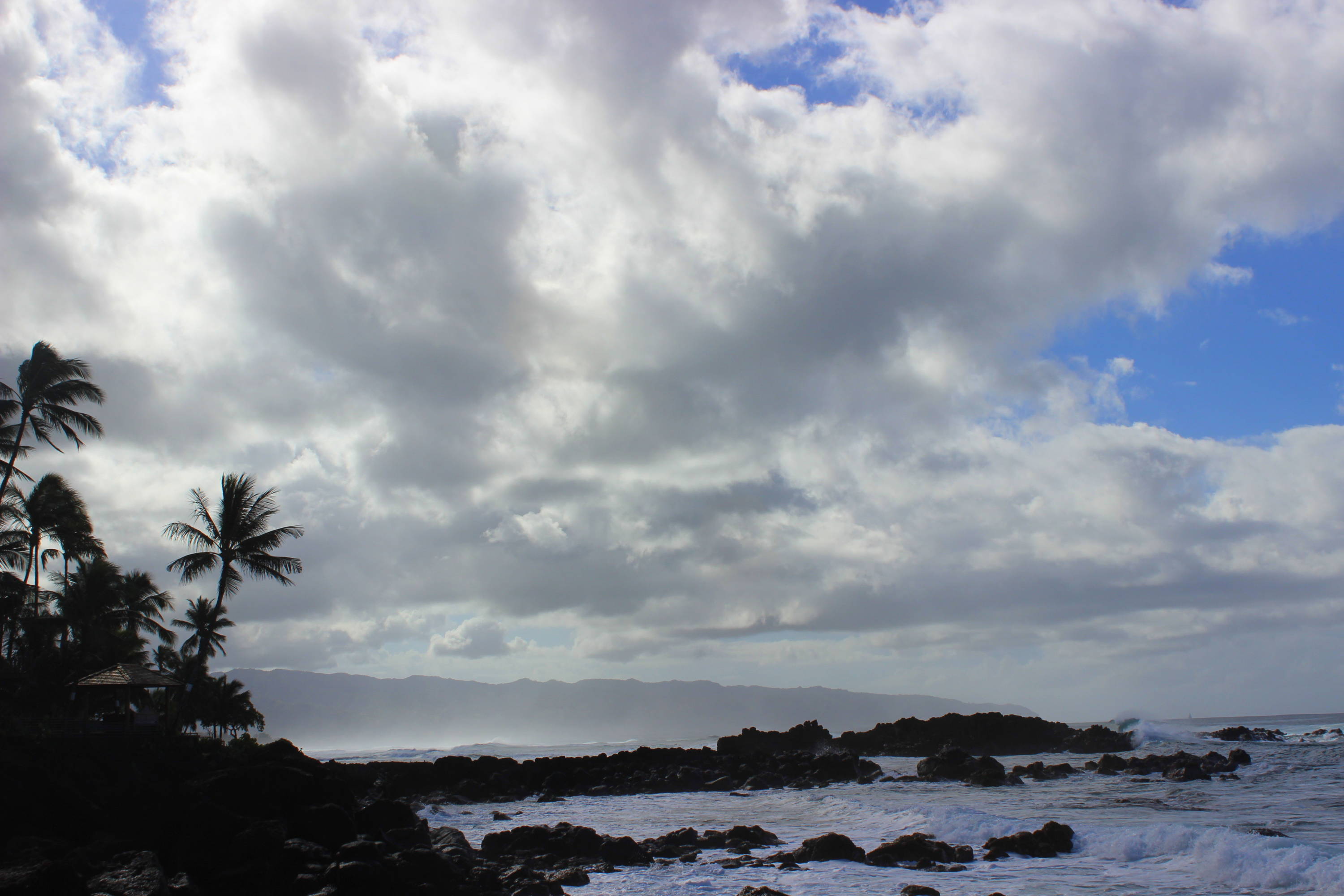 Watch the sunrise over the ocean from a new location every day. Hot spots include Sunset Beach, Waimanalo Bay Beach, Lanai Lookout, and Lanikai Beach. Don't miss the stunning sunset too!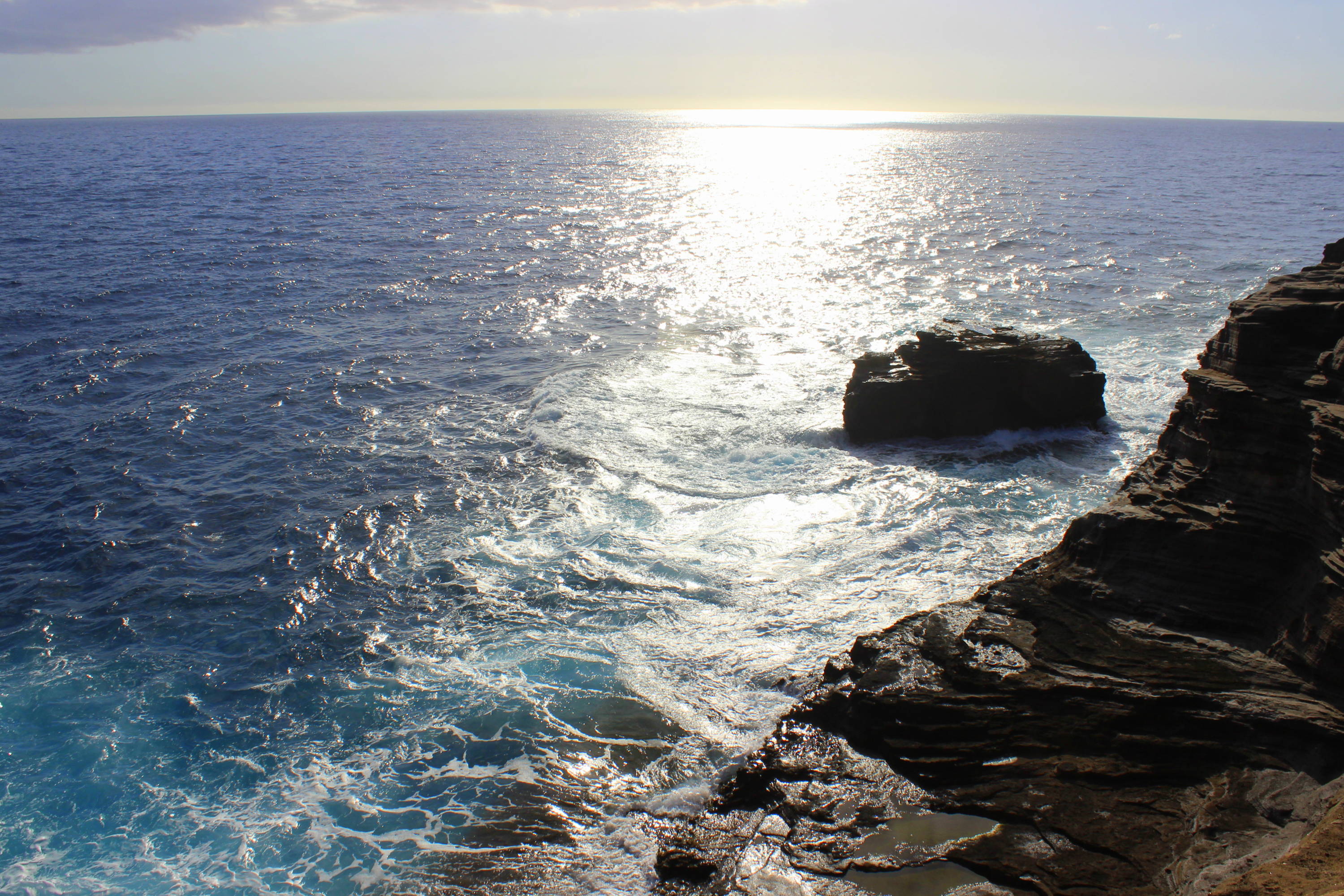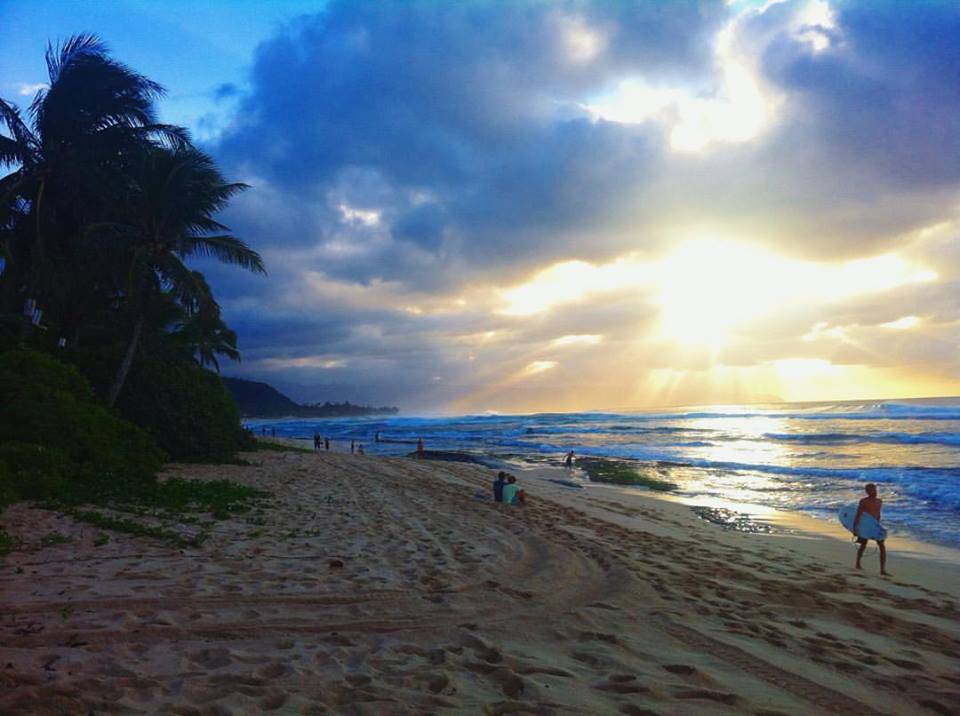 Waimea Valley is deeply rooted in Hawaiian history and traditions, with a mission to celebrate and share a vibrant and living Hawaiian culture with the world.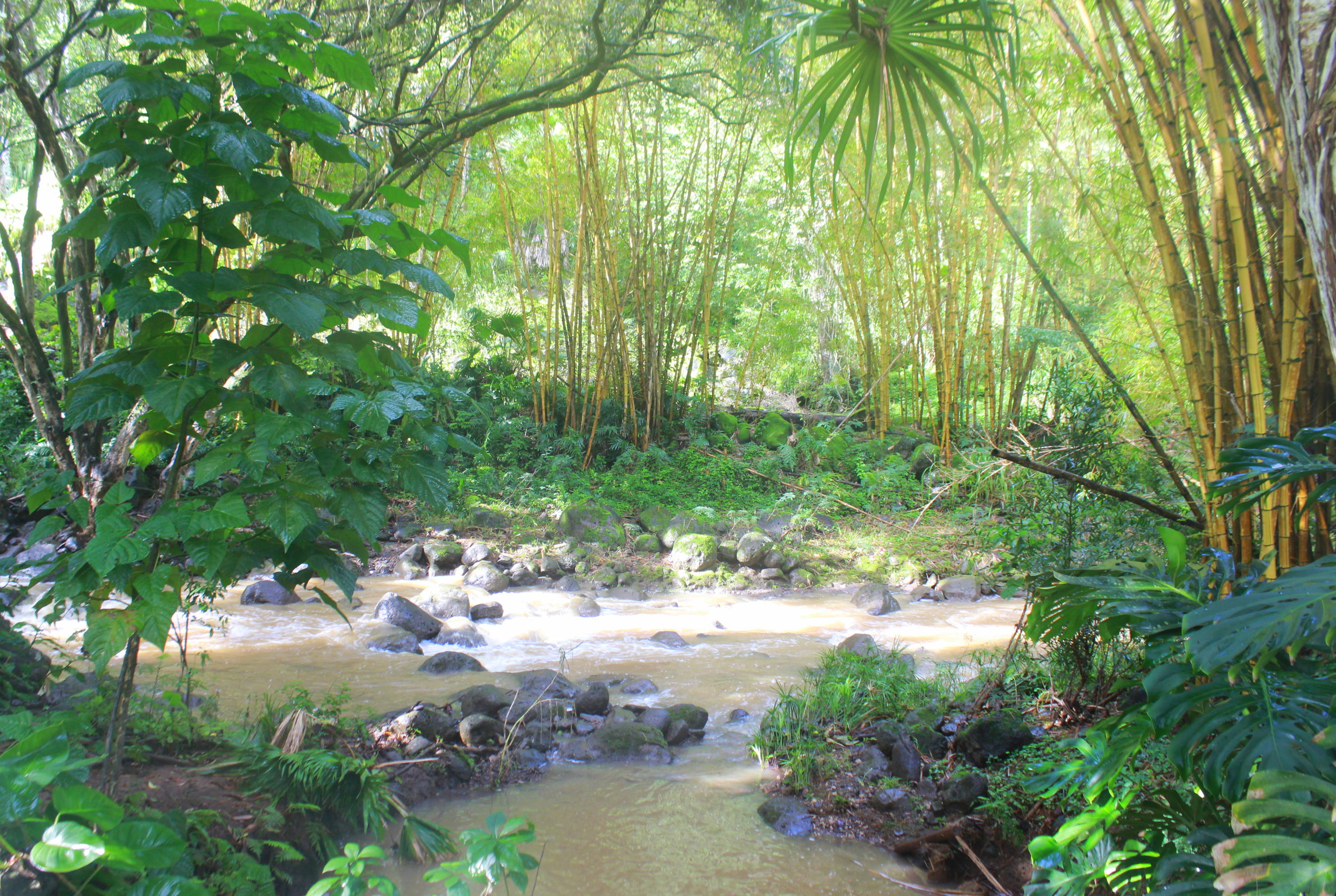 Stroll through 150 acres of Royal Botanical Gardens, full of 5,000 species of tropical flowers, rare plants, ancient cultural sites and a waterfall for swimming. Admission is $16 for adults, $12 for kids. Open 9-5, 7 days a week.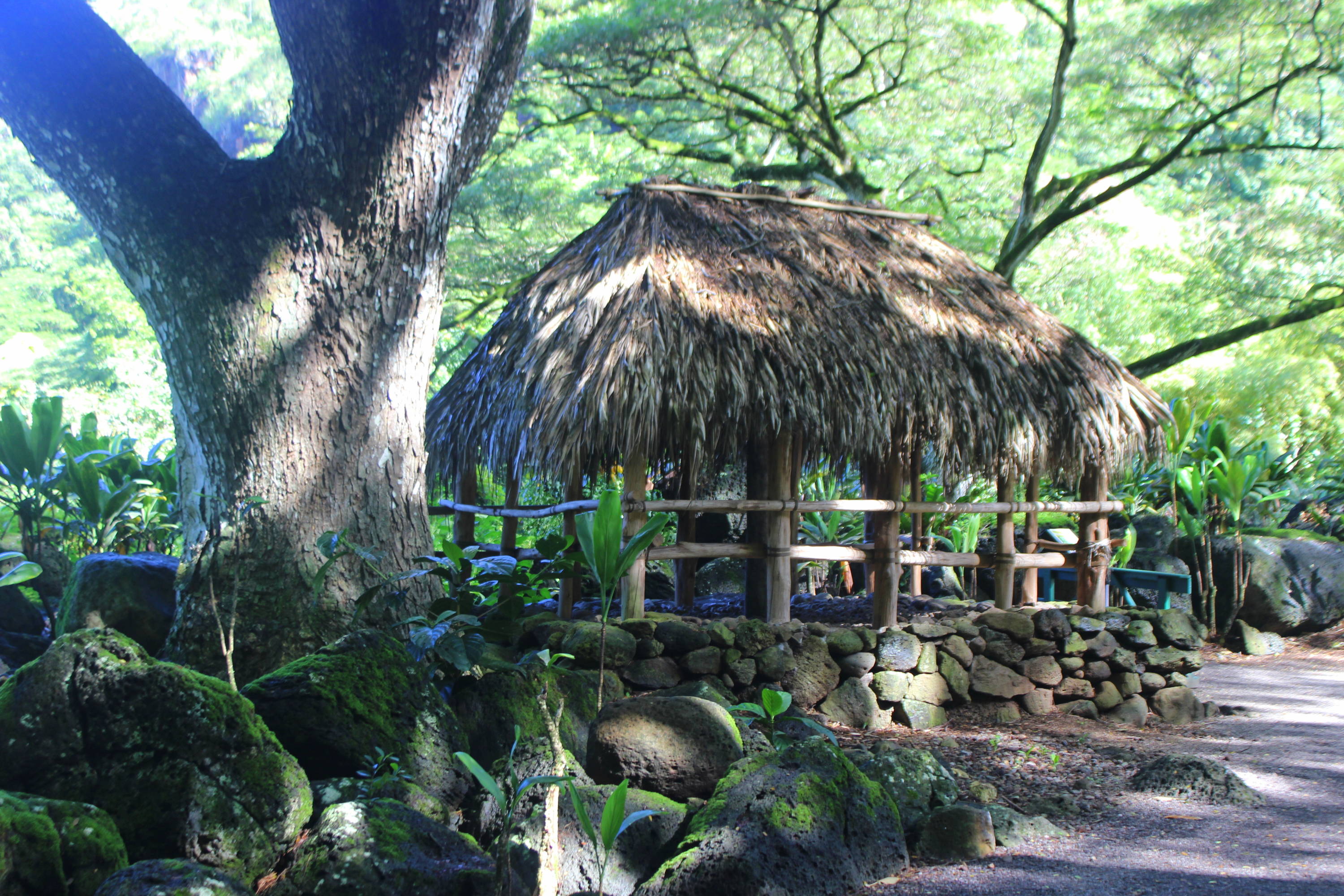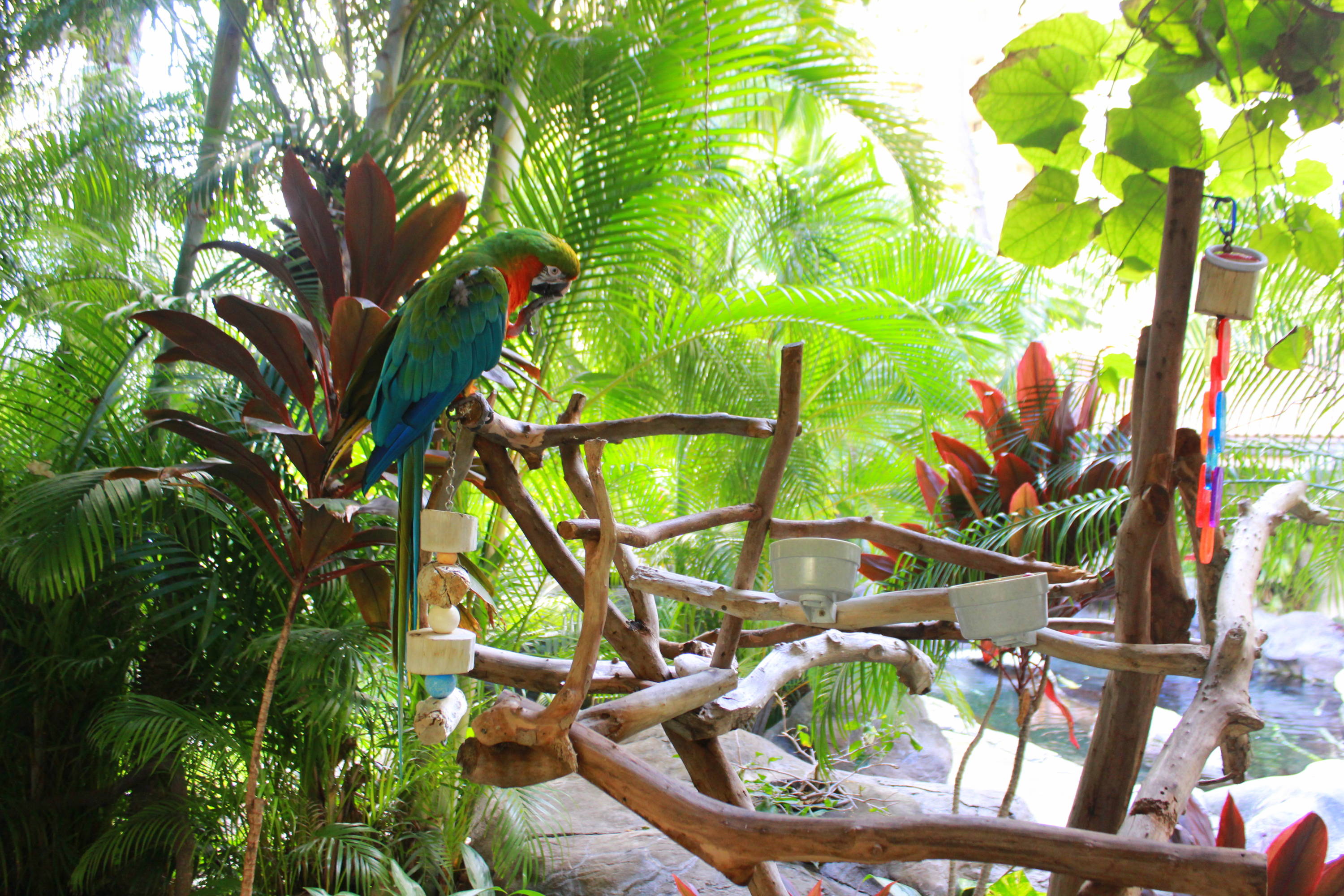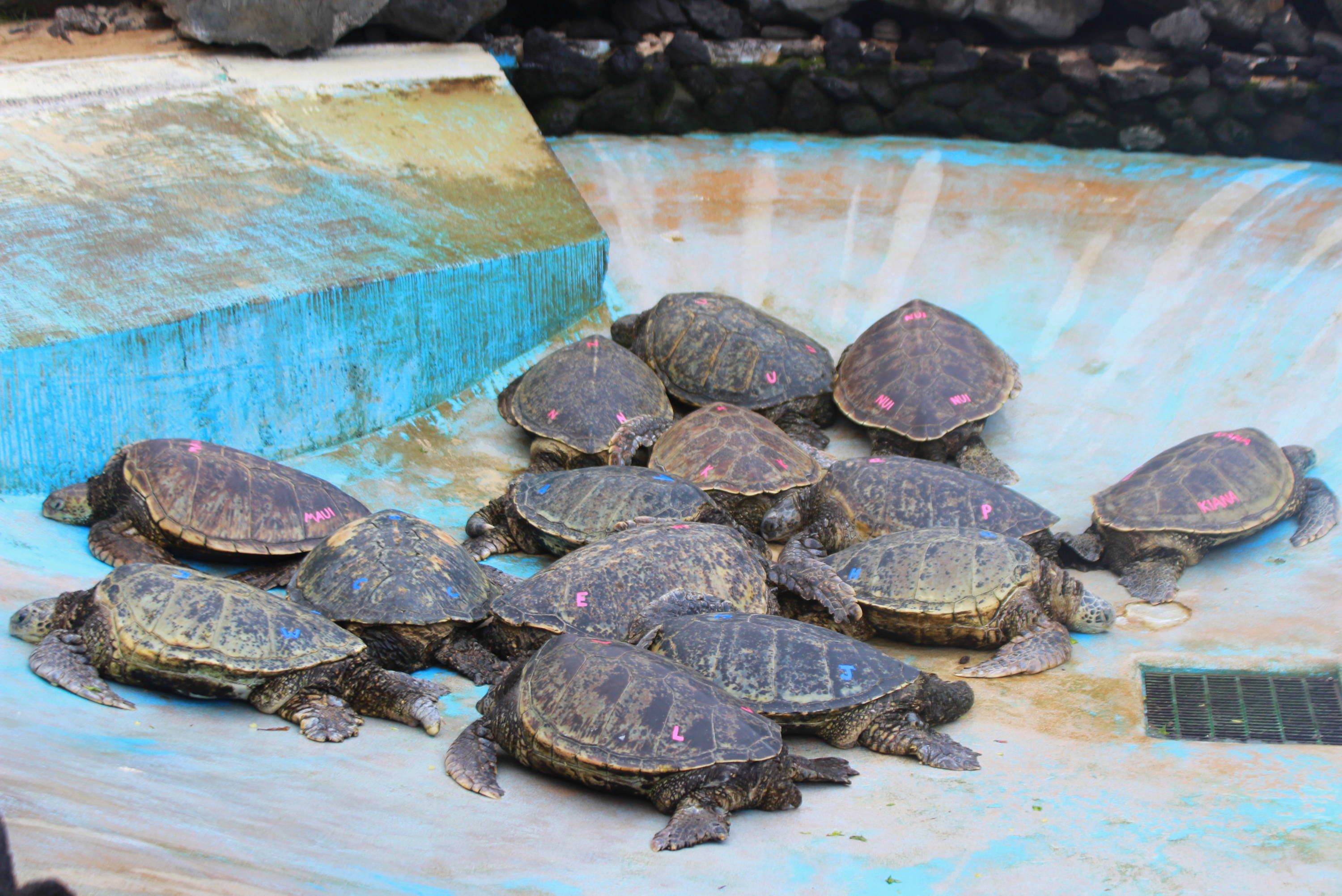 Take a dip in the Makapu'u tide pools
Cool off from the Hawaiian sun by going for a swim! Amidst clear blue waters and a rocky coastline, Makapu'u is unique for its large tide pool right next to a blowhole. Located off of Kalaniana'ole Hwy, below the Makapuu Lighthouse between Waimanalo and Hawaii Kai.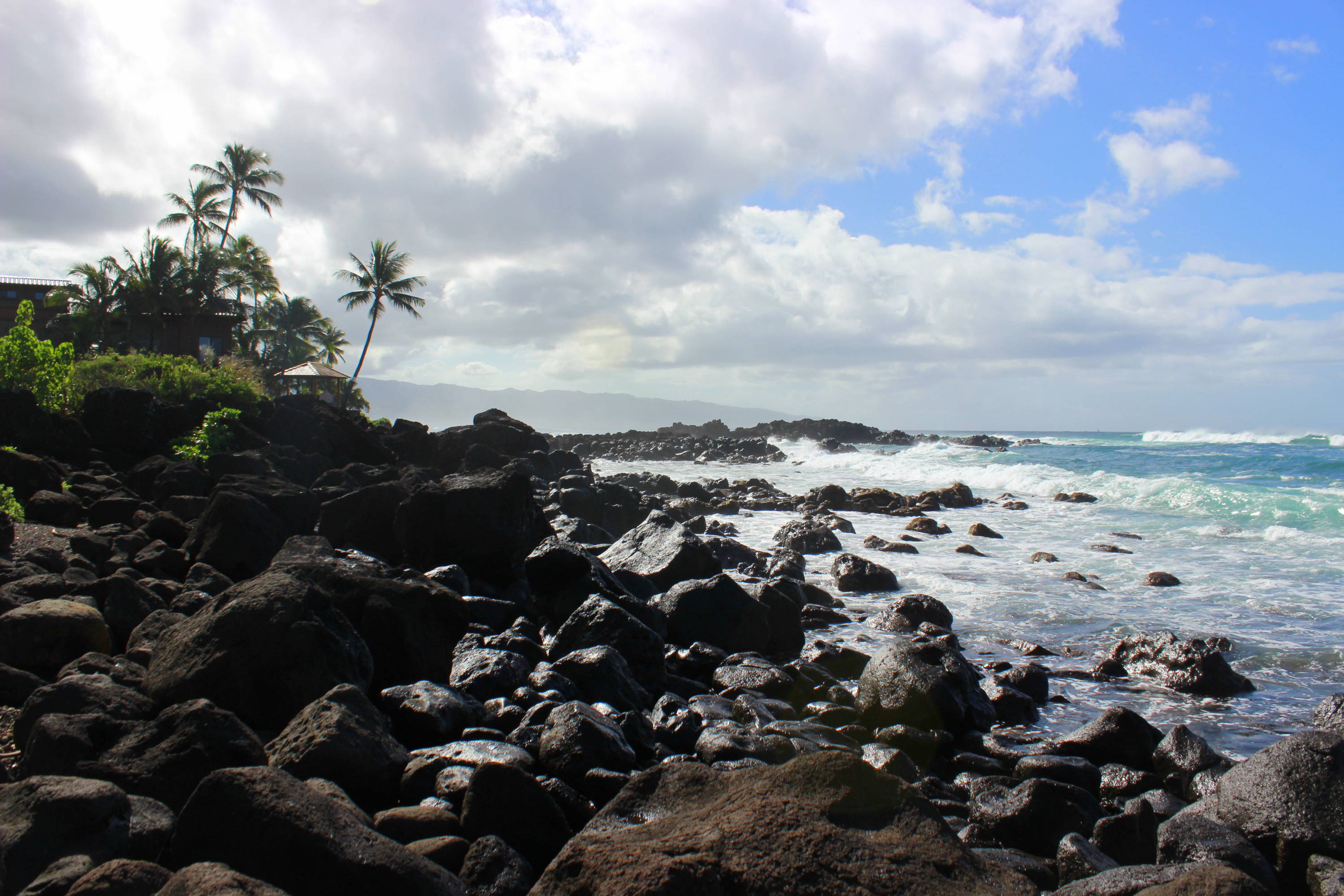 Makapu'u Point Lighthouse Trail is 2 miles roundtrip, paved and at an moderate incline, making for an easy hike no matter your fitness level. Spot humpback whales if you're lucky and views of the historic Makapu'u lighthouse (the same one featured in the movie 50 First Dates!)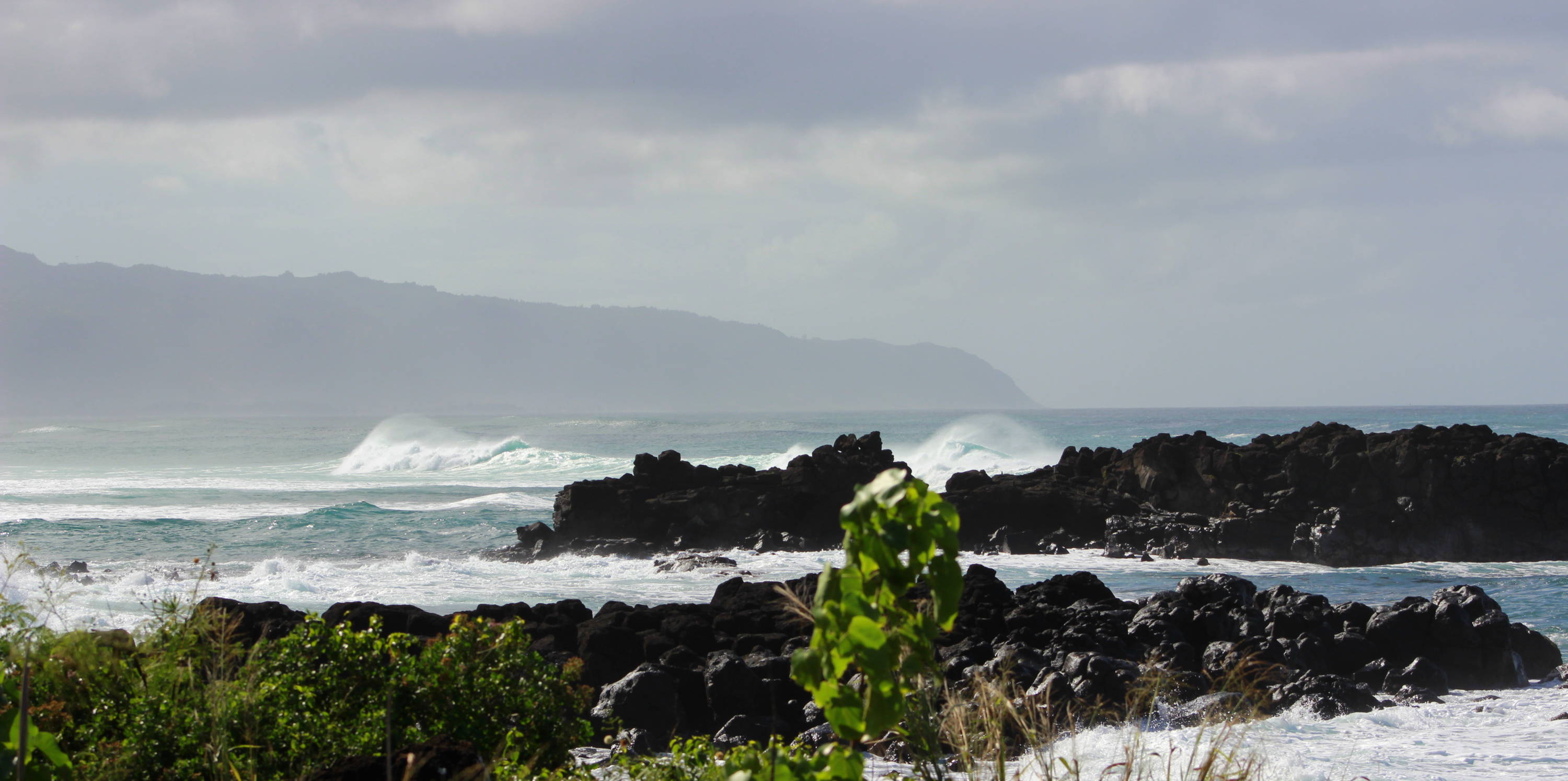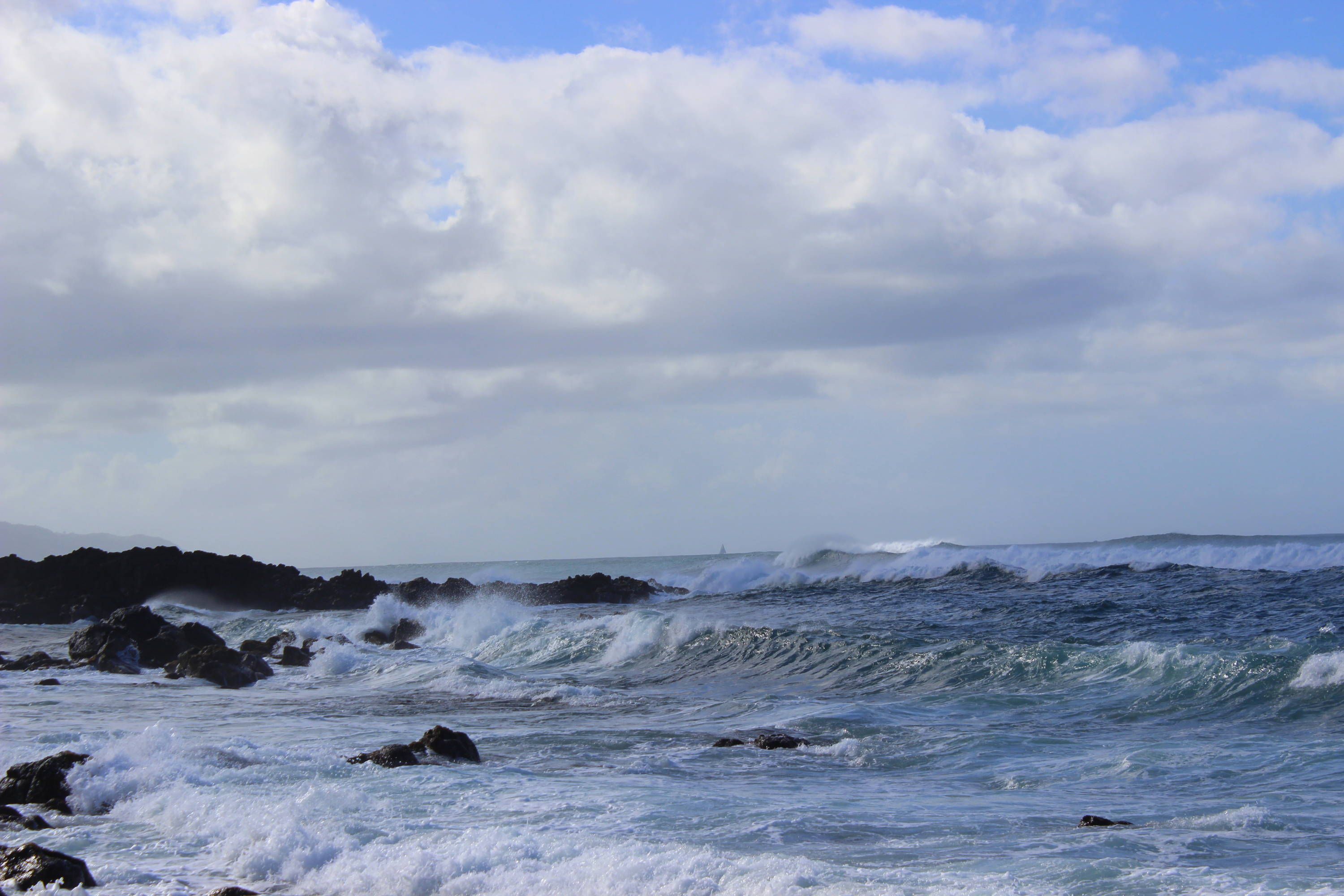 Catch waves on the North Shore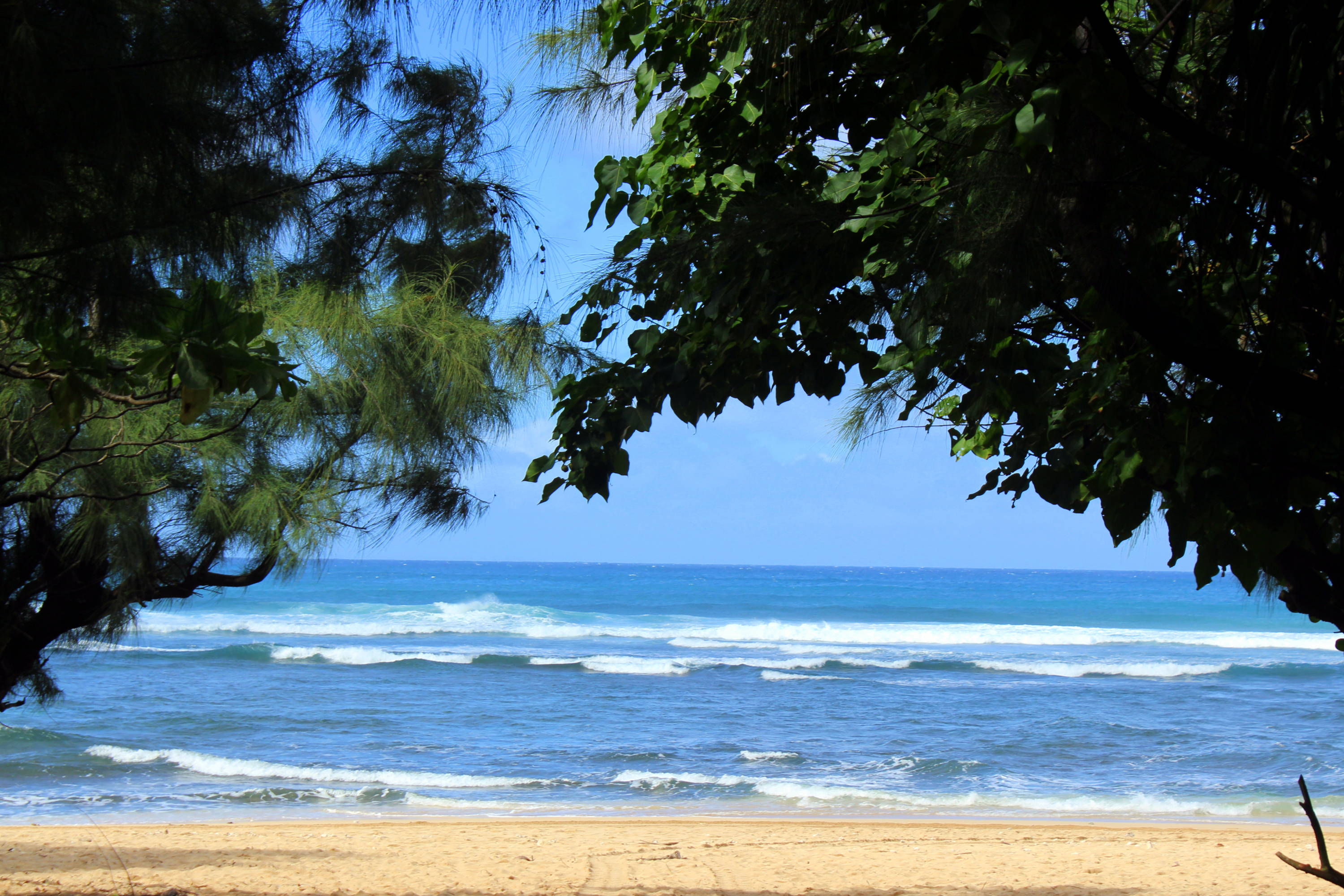 If you dare! Stretching for more than 7 miles, the beaches of the North Shore host the world's premier surfing competitions during the peak winter months, the Super Bowl of wave riding, the Vans Triple Crown of Surfing. These massive waves can sometimes swell up to thirty feet or more and can even be dangerous for experienced surfers so please heed warning signs. From May to September, the waves subside, creating a more tranquil atmosphere for snorkeling and swimming.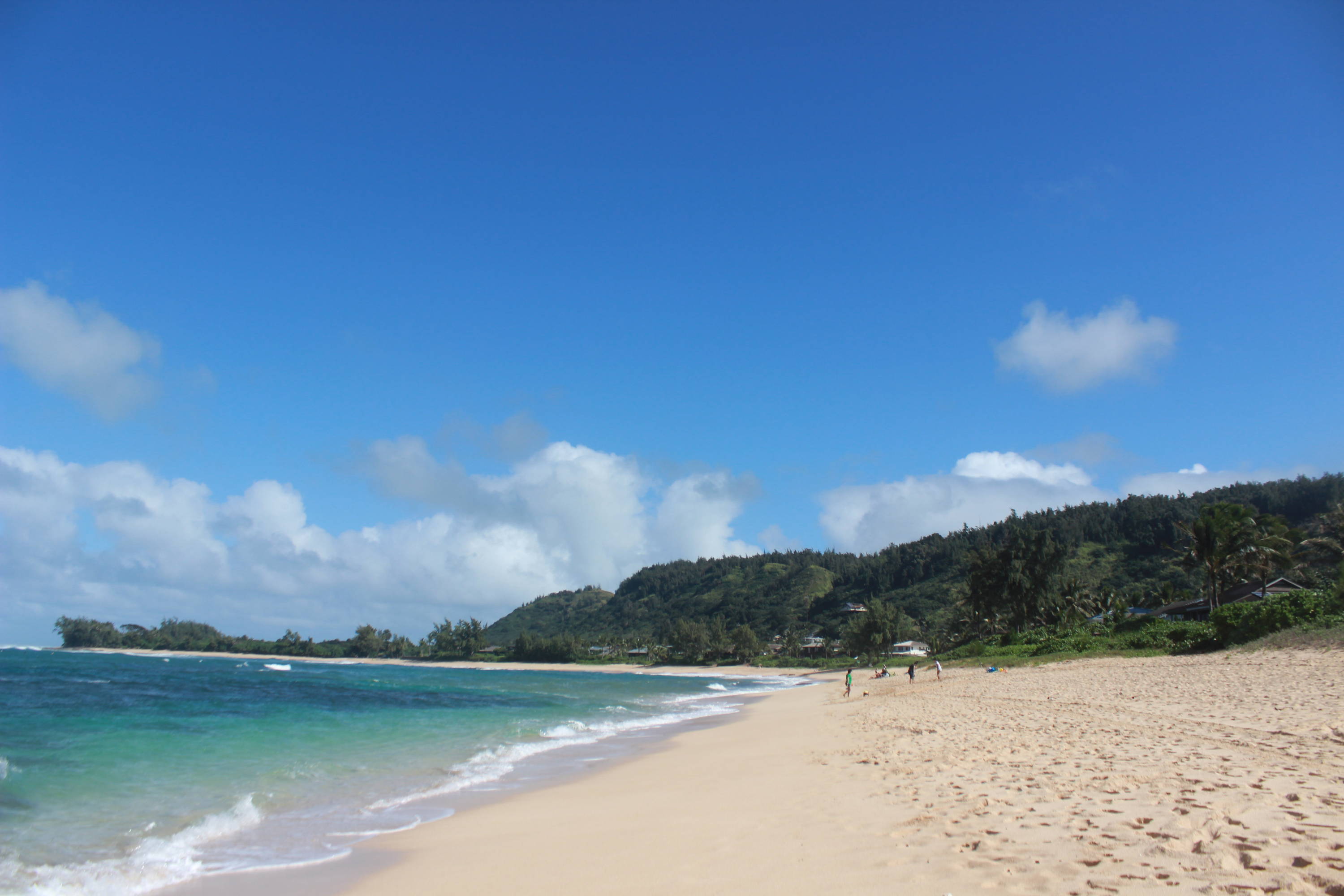 Frolic in the Sunflower Fields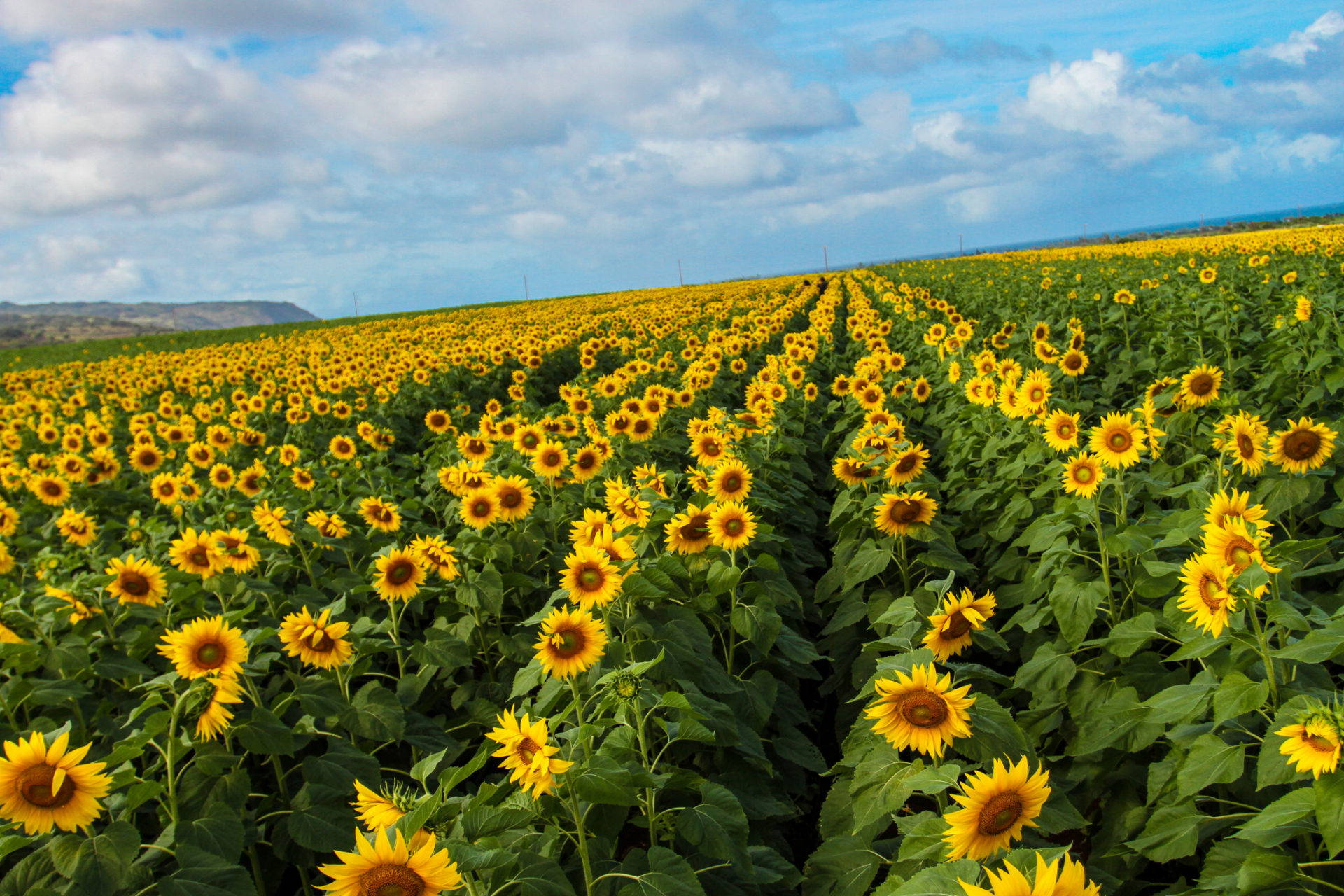 Bet you didn't expect to see sunflowers in tropical Hawaii, yet they grow up to 7 feet tall! During October and November when the sunflowers are in full bloom, free tours of the privately owned farm in Waialua are offered. Call ahead at (808) 637-0100 and they will let you know when you may visit.
Pay your respects at Pearl Harbour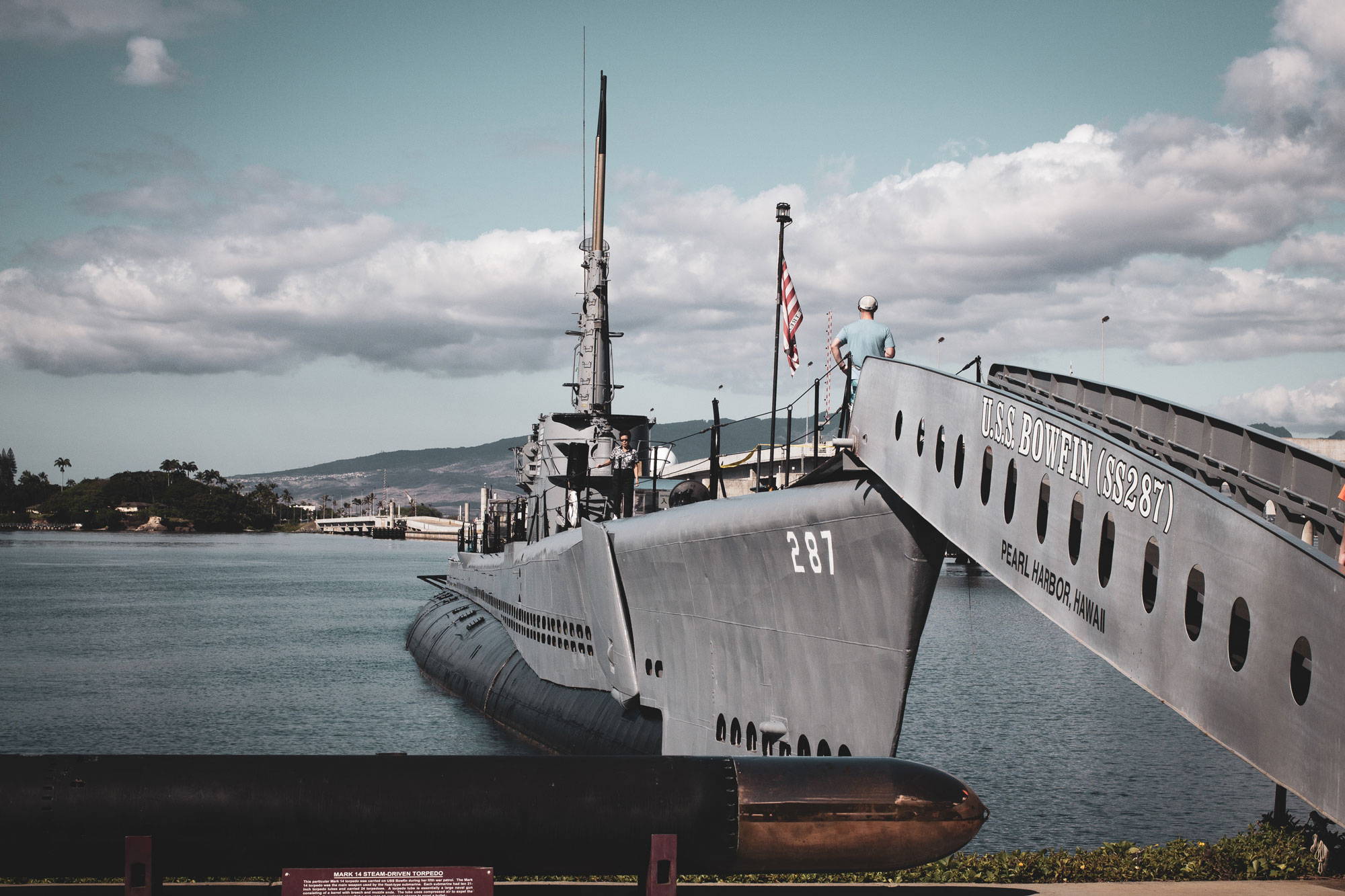 The USS Arizona Memorial commemorates those who died as a part of the December 7, 1941 attack on Pearl Harbor. It is the final resting place for many of the ship's 1,177 crewmen who lost their lives, a place of solemn reflection on the tragedy. Grab your free tickets!
Hit up Waikiki for a night on the town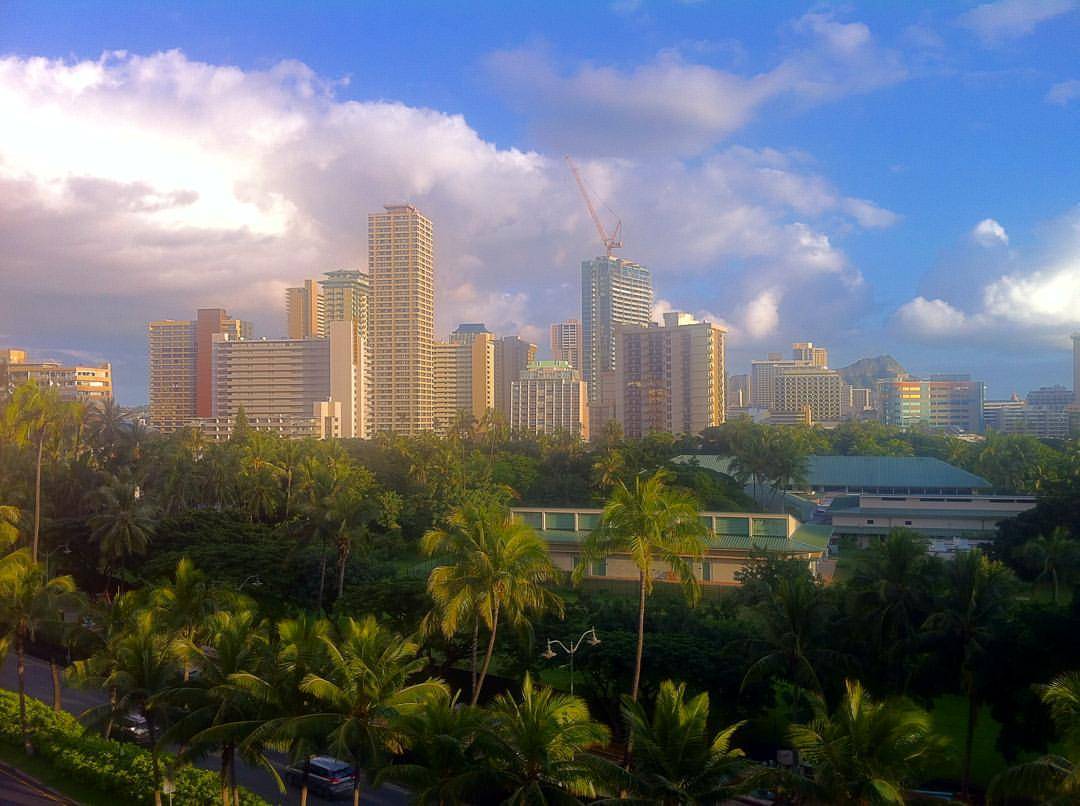 Waikiki is the touristy area of downtown Honolulu where locals will steer clear of, but if you're looking for a party vibe, this is the place to be! Every Friday night, the Hilton Hawaiian Village sets off fireworks over Waikiki Beach.
We hope this guide inspired you to hop a plane to O'ahu this year! Until next time, Mahalo, Hawaii! Paradise awaits.
---
Shane is a Digital Marketing Manager at Conquest Maps. Her love for travel began after college when she landed her first job across the world in Australia. 35 countries and countless memories later; she's not turning back any time soon!