Should you travel for the holidays? Tips to keep you & your family as safe as possible!
Last year, a record 115 million Americans traveled over the holiday season. And of course, this year is looking a little different for holiday travel.
Is it possible to still travel responsibly during the busiest season of the year? The temptation to visit family for the holidays this year is stronger than ever. But, the potential to get your family members sick, is real.
Public health officials say that staying home is the best way to protect yourself and others from COVID-19. But if you plan to head home (or away) for the holidays, here are the important things you need to know and do!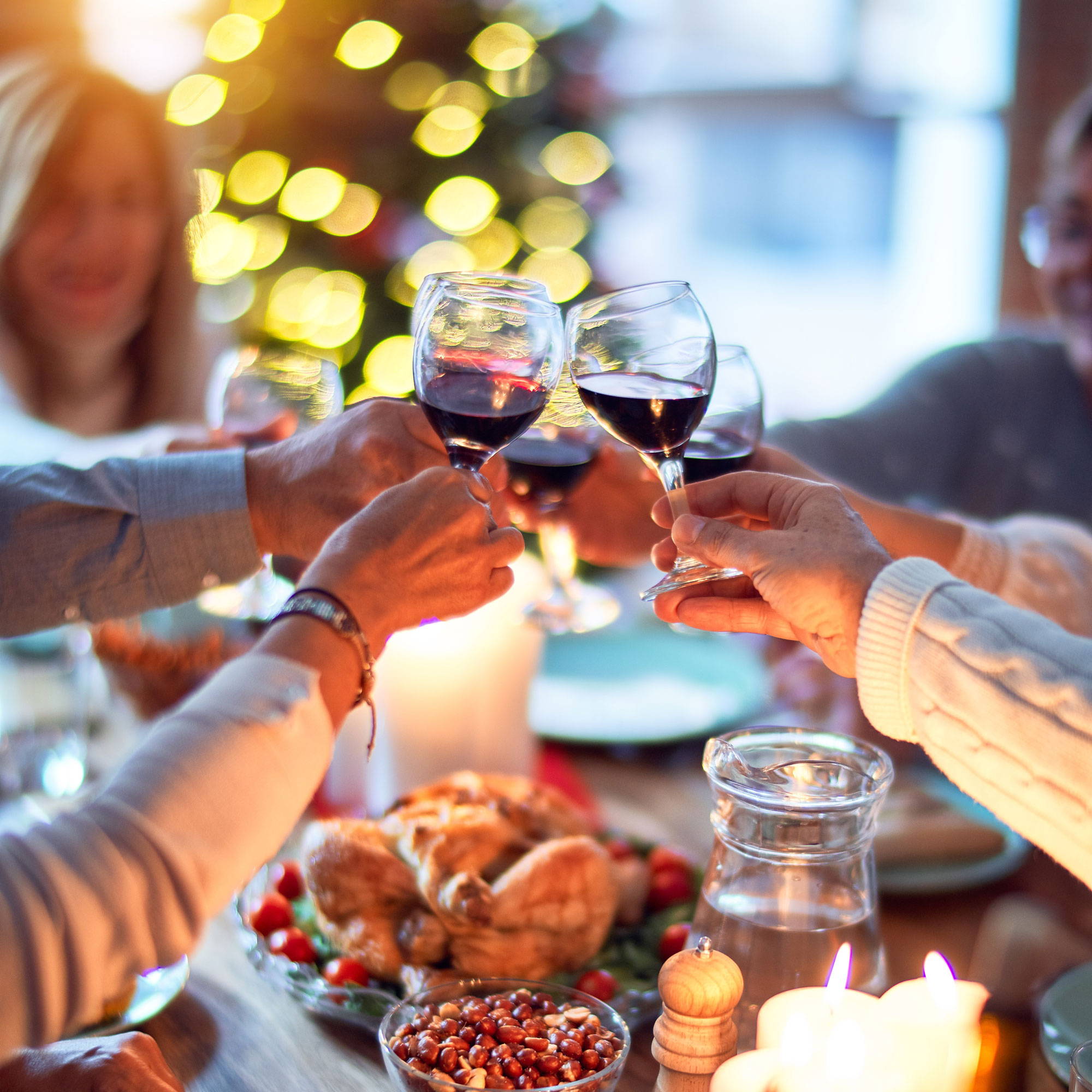 Set expectations with your family up front

The decision to gather or not this holiday season is one that you and your family will have to make together. Before you make any plans, set ground rules on what a safe visit would look like. Important talking points include:
Are guests going to get tested before the visit?

Are people going to quarantine before getting together?

How has each person been protecting themselves from the virus?

Will you wear masks inside?

Will the visit be indoors or outdoors?

Who else will be there? How many people and from how many different households?



It is important to make sure that everyone is on the same page ahead of time to avoid conflict or discomfort.
Realize your flight may be full

There will be fewer fliers, but don't expect an empty plane. If you have the option of carriers, Delta is the only major airline still keeping the middle seat empty for social distancing.
You may see unreserved seat maps at the time of booking, but airlines are canceling and combining flights last minute to keep them full.
All major airlines in America require face masks for passengers and crew members, and most deep clean before every flight. These extra safety measures can give you a bit of peace of mind!
Drive to your destination if possible

Driving to your destination offers more control over your exposure than flying. But, if the drive will be longer than a day, flying is likely safer. Stops at bathrooms, gas stations, restaurants and hotels add extra risks.
The CDC says that the virus doesn't spread as much on flights because of how air circulates and filters. But, you will be exposed to other travelers, who may not be as careful about wearing a mask, hand-washing, social distancing, and testing as you are.
It is important to prepare with extra face masks, hand sanitizer and sanitizing wipes. Be sure to wipe down common touch points such as trays and armrests on airplanes and light switches, phones and remotes in hotels.
Check how COVID has affected your destination

Prepare to self-isolate before and/or after the trip

Many destinations require visitors or returning residents to quarantine. The CDC recommends checking state and local health websites for the most up-to-date restrictions.
Even if it's not required by law, it is a safe idea to self isolate 2 weeks before the trip.
Consider visiting at an off-peak time

It is tradition to host Thanksgiving the 4th Thursday of the month and Christmas on December 25. But, if it is possible to gather as a family outside of these dates, you will encounter far less people in your travels.
Get tested at the right time

Each person should get tested before and after the trip, if available. If the test comes back positive or if you're feeling sick, cancel the trip.
If the test is negative, it doesn't mean you should relax your precautions. They could be false negatives or you could be incubating infection. A person may first test positive for COVID as soon as 2 days after infection or as long as 14 days after the infection.
PCR tests are most accurate and need at least a day or two to get the results, versus antigen tests, which are quick but less accurate.
Have a back up plan in place

It's important to be flexible with changes in lockdowns, case numbers and other family members becoming ill.
It's a good idea to get trip coverage that treats COVID the same as any other sickness and does not exclude the pandemic. This will help cover unexpected costs if you end up having to cancel your trip or quarantine in a hotel.
Plan a smaller gathering than usual

The fewer people from different households, the better. Keeping it under 10 people is ideal.
Consider the individual risk level

Are you or the people you are visiting at higher risk for COVID complications? If your loved ones are older than 65 or have weakened immune systems, you should be even more cautious or avoid coming in contact with them all together.
Think about safer alternatives

Why not eliminate the risk altogether by hosting a virtual Thanksgiving meal or gift unwrapping? Zoom is even extending it's normal time limit for the occasion!
Another great idea is arranging for a contact-free delivery to family members who aren't able to cook themselves.
Bottom line: The safest option to protect yourself and others, is to celebrate at home with the people you live with. If you decide to travel over the holidays, be sure to keep up to date with the latest safety info.
---